Backup is crucial for any business solution and whenever I build a project and host it on the web, the next immediate thing I look for is a reliable and affordable backup solution.
BackupSheep is a tool that I started researching last month and I then chose to use it for my website to test how it is and whether it is a good-to-fit tool as a reliable backup solution or not.
I am using this tool for the last 30 days and at first, I was skeptical looking about the affordable cost of an excellent cloud backup solution.
But. here is what I found…
The initial setup for my site made me go through their interface which is pretty straightforward to use and My sites were backed up consistently without any issues.
I prefer keeping backup once a day for at least the last 45-60 days backup for my website.
However, It depends on the importance of the project.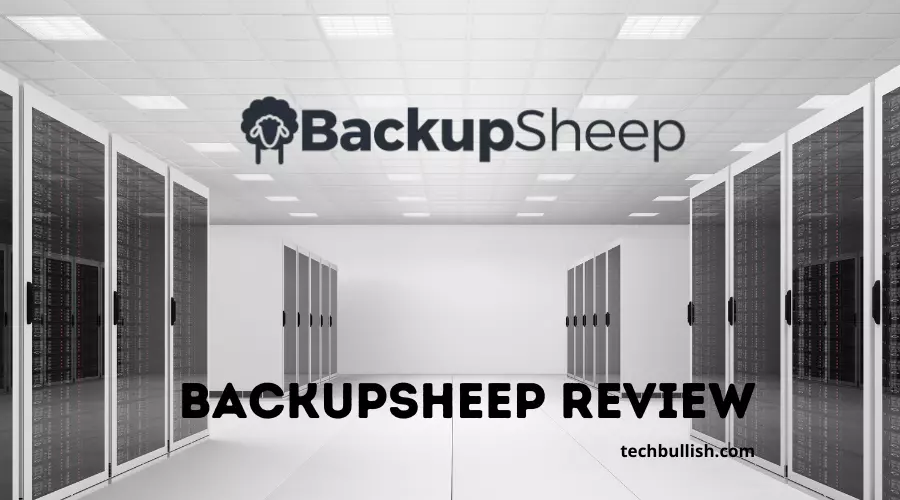 In this post, I would describe my entire BackupSheep using experience. I would provide an in-depth Backupsheep review, pros, and cons to help you know it fully.
Why Should You Trust Me? Hi, I am Anirban Saha, a Full Stack Software Engineer with 3.5+ years of experience. I have expertise in Enterprise Cloud Solutions. I have tested numerous big Cloud Solutions for Hosting, Backup, and more…
I can help you with Benchmarking this tool with the current industry solutions available.
Let's dive right in!
What is BackupSheep?
BackupSheep is a cloud-based backup service that enables users to back up their data to the cloud.
The service is easy to use and provides users with peace of mind knowing that their data is safe and secure.
BackupSheep offers a variety of features, including the ability to back up files, folders, and databases.
The service also includes a restore feature that allows users to easily restore their data if it is ever lost or damaged.
BackupSheep Review
BackupSheep
BackupSheep is in short an automated Cloud Backup Solution. It is easy to set up, 3 nodes for free and paid come with unlimited nodes which are unlimited VPS or as many applications as you manage.
After you integrate, you need to set up the backup frequency and the backup retention policy for every node which is very important.
For eg: For Application 1, you can choose Backup Frequency to be Daily and the Retention policy to be 45 days. (This means, your Server would be backed up once daily and stored.
The backups older than 45 days from the current date would be deleted as per the retention policy you chose.)
With BackupSheep, I must mention the use of Pull Backup technology used here.
Pull back up takes backup from the BackupSheep Server. It does not execute in your Server consuming resources.
It is crucial when you have your Resource limit and Push backups can consume your CPU and RAM during execution.
Pull backup is reliable too. With pull backup, BackupSheep works effectively without troubling your Server and automates the hassle of backup easily.
Why Should You Choose BackupSheep?
BackupSheep provides this many plethoras of integration without code.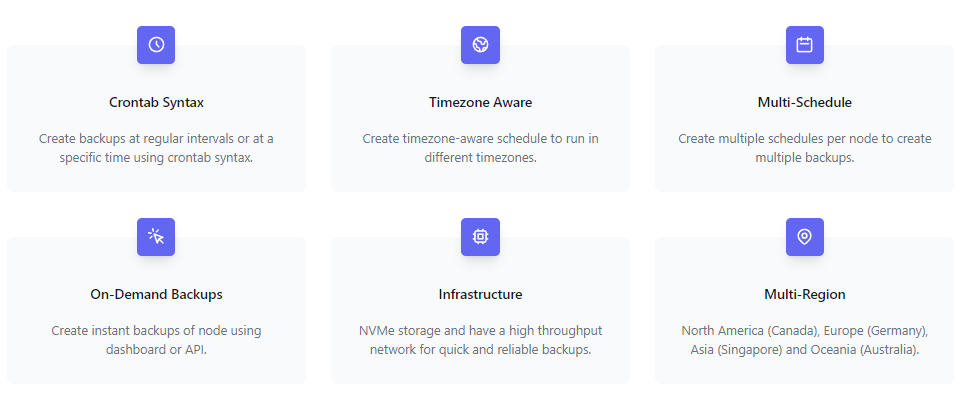 Here are their different integrations available below:
Cloud Integrations
Whenever you would host your Application online, there come cloud providers providing hosting services for your application.
Now, you can take a backup from them using BackupSheep. Here are the current Cloud integration providers as below:
Current Providers are:
DigitalOcean
OVHCloud
AWS (including Amazon Lightsail)
Hetzner
Upcloud
Now, if your Cloud provider is not any of the above, then also you can easily take a backup of your VPS. You can do that using FTP, SFTP, and SSH and connect your Server with BackupSheep.
Storage Integrations
Storage Integration signifies the location where you will store your backups. These are the integrations available currently:
Filebase
Google Drive
DigitalOcean Spaces Bucket
AWS S3
Dropbox
Wasabi
Backblaze
Linode
Exoscale
Vultr
Upcloud
Database Integrations
Databases are an integral part of most of the applications we develop. Here are some of the popular Relational Database integrations available currently as below:
My SQL
PostgreSQL
Maria DB
Pricing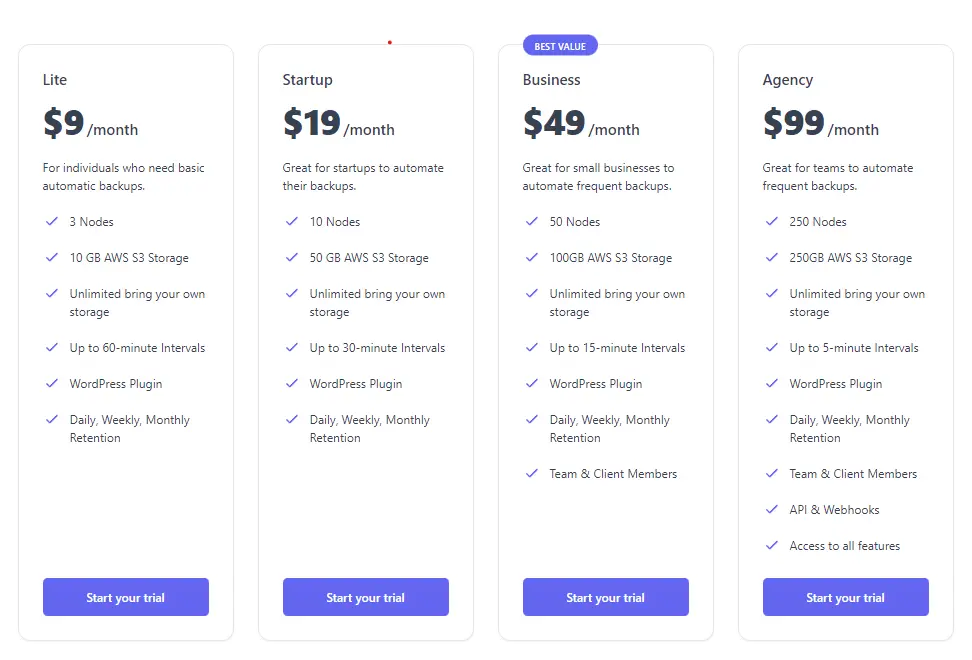 You can check BackupSheep Pricing Here. (There is 15% off in the first year.)
Pros of BackupSheep
User-Friendly integration
Backs up any type of website irrespective of technology
Pull Backup Technology
Useful for Cloud Hosting users and VPS users
Reliable solution for offsite WordPress backup
Additional External Storage integration is available to expand your storage (De-centralized storage)
Backups are kept encrypted at the storage and so they are secured
WordPress Plugin integration is available.
Cons of BackupSheep
Not much cons.
Is BackupSheep Worth the money?
BackupSheep is very much customizable and user-friendly with a lot of options in terms of backups including adding your storage options which you can use to expand the storage.
Their unlimited plan has unlimited nodes which means you can add as many websites you are managing for backup.
It is absolutely a great deal to replace the costlier cloud backup and with all its features and added ease of use, it makes BackupSheep worth the money.
Still in doubt?
They have the developer plan where they provide up to 3 nodes and 25GB storage for no cost. You can try and check its potential. I am amazed at the ROI that BackupSheep provides to any online business.
BackupSheep FAQs
Q. Can I save only the last 30 days of backup with BackupSheep?
Yes, the backup expiration date can be modified and adjusted to save only the last 30 days of backup.
Q. Are Website Backup Secured by BackupSheep?
Website backups remain encrypted at the storage level and they have a unique key assigned for each account to encrypt the backups.
Conclusion
Let's conclude on BackupSheep Review and my overall experience using it!
It is probably one of the best cheap and affordable quality Backup services I have used to date.
I used it to back up my WordPress Websites. I myself use it to backup techbullish in BackupSheep.
I hope you enjoyed reading this post!