We all love listening to pleasant music and crisp dialogues while watching TV. TV speakers are not that capable, and the experience feels incomplete without a good soundbar.
Not everyone likes purchasing a high-end soundbar, so I found a great-sounding budget soundbar under Rs 1000.
Soundbars are listening to music, great to watch movies, and web series.
You can use it with your TV, laptops and your desktop. Most of the soundbars come with support for all, but few have limitations.
Some soundbars even are powered by USB 2.0. These soundbars are better to connect to a laptop or computer.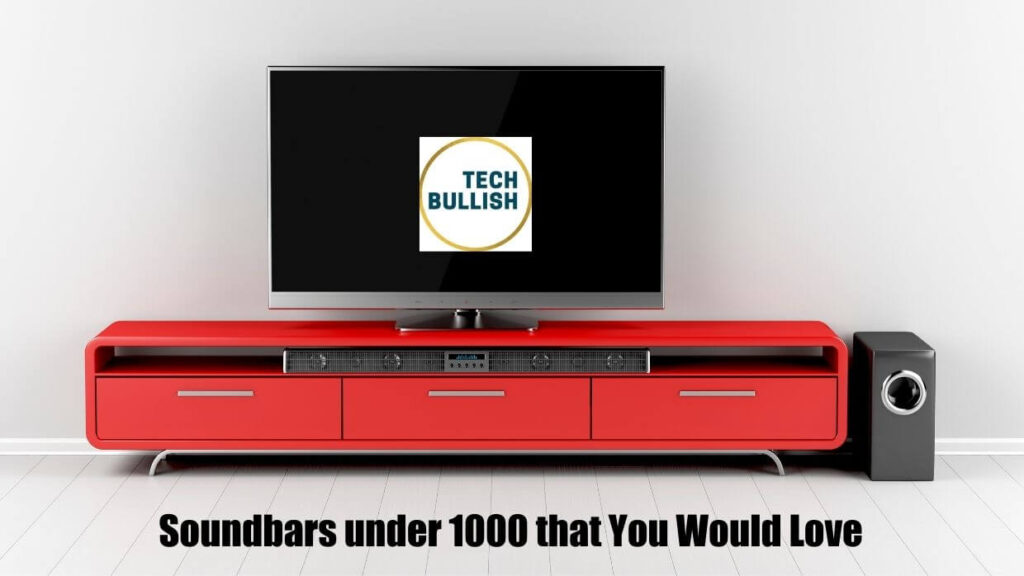 Soundbars can be used by professionals, casual music lovers, artists and anyone who doesn't like the inbuilt TV speakers and looking for an upgrade.
Even if you are a bass-head or love soft and balanced music or love more instruments, you would love using soundbars.
Soundbars make the TV viewing experience awesome and add quality to the music and dialogues.
Best Soundbars under 1000 rs
Portable Bluetooth Speakers vs Budget Soundbars
Whenever we are on a budget, the sound systems or speakers more prominent are the 2.1 general speakers, the portable Bluetooth speakers and the budget soundbar.
Portable Bluetooth speakers are good in terms of connectivity, and their range of connecting with devices is better than soundbars.
Soundbars are generally made for TV or laptop and are generally more powerful than portable Bluetooth speakers.
Most soundbars are wired, whereas the portable Bluetooth speakers are of wireless type.
Portable Bluetooth speakers are more travel friendly, but the soundbars in this range of 1000 are of a mini size that can be carried easily anywhere you travel.
We all know about Philips and getting a soundbar in a budget under 1000 is incredible.
This Philips Soundbar has a dimension of 28.1 x 5.52 x 3.4 cm, which makes it very portable and easy to carry for your travel.
Also, it comes with a travel carry case which is an essential accessory.
The sound quality is good in terms of bass. It comes with a D type of Amplifier sound system.
As it comes with a 3.5 mm Audio connector, it is easy to connect to any device.
You can easily connect to Windows PC or laptop and macOS devices, and it would connect and work fine.
This soundbar is good to use with your laptop.
You can also add a protection plan to increase the warranty of the device available at Amazon.
Considering this price point, this soundbar from Philips does not keep any complaints from us.
It is the right choice for a general user and is value for money.
F&D is a good company manufacturing home theatre systems, speakers and other sound systems.
F&D E200 is a soundbar speaker system which is powerful enough to get you entertained to the fullest. It is decently loud and sufficient to satisfy you.
F&D E200 is a mini-sized soundbar with dimensions 410x71x67mm which makes it portable.
You don't need to worry about carrying this with you wherever you travel as it would fit in your bag easily.
This soundbar has a frequency of 10Hz to 20KHz, which is quite good considering human hearing ability.
Inside this soundbar, two metallic speakers have an output power of 1.5W each. You can keep it on a table and enjoy the audio from your laptop or TV.
This F&D soundbar is also a good choice in soundbars under 1000 rs.
First of all, Zebronics is a famous brand in India that sells good quality computer peripherals and accessories in India at a very competitive budget.
Zebronics is suitable for especially purchasing the budget price range products.
Under 1000 rs, Zebrinics has Zeb Wonder Bar USB-powered soundbar which looks fantastic.
It has RGB support which makes it look far superior and premium to its competitors in this budget. RGB is especially enjoyable if you are a gamer.
You can mostly play games using this soundbar by connecting this with your PC or laptop, and it is an excellent choice as a soundbar under Rs 1000. Zebronics Zeb Wonderbar is the best soundbar under 1000 for gamers.
The design looks incredible and appealing more than other soundbars in this range.
You can also connect your headphones directly to this ZebWonderbar's 3.5 mm connector to listen to music.
This soundbar does not have support for Radio or a memory card to play music.
RGB may appeal to gamers, but you must know that you cannot turn off the RGB.
So, if you don't like the RGB lighting, then this won't be a choice.
If you look at the design, you will find that two speakers are clubbed together into a single unit.
We can use it in two ways, one as a soundbar. Another way is two side speakers like a 2.0 speaker setup.
As its name is Wonderbar, the product is also equally capable and wonderful.
My Choice:
Till now, I mentioned the best soundbars available under Rs 1000 with their reviews. Let's now reveal my choice.
Best Overall Sound: Overall, I liked the Philips Notebook Soundbar SPA1100 soundbar very much.
Best Soundbar for Gamers: If you are a gamer you can consider Zebronics Zeb Wonderbar Soundbar.
Best Soundbar for Laptop: For a laptop, F&D E200 Soundbar Speaker System is a fantastic Soundbar.
You may consider any of the three according to your requirement.
Suppose you don't have any particular condition in choosing your soundbar and need the overall best performer.
In that case, you can go with the Philips Notebook Soundbar.
Frequently Asked Questions on Best Soundbars under 1000 INR
1. Are soundbars a waste of money?
Soundbars are not a waste of your money but a real upgrade to your TVs or your computer monitors or your laptop's inbuilt speakers.
Not having a soundbar with a TV makes it look incomplete.
2. What is the best and cheapest soundbar?
Overall best in sound quality and cheapest soundbar under 1000 is Philips Notebook.
3. Which is a better soundbar or a Home Theater?
Considering this price segment under 1000, the home theatre would only be of 2.1 type and not much you can get in that. Soundbars would be a great choice for this budget.
Conclusion:
I have talked about almost all the best soundbars under 1000 in India.
I believe your doubts are cleared and you have now made your choice about which soundbar you would buy.
It will be worth your money spending 1000 rupees on getting an excellent sound upgrade.
Thanks for reading this article. If you have any doubt about selecting the soundbar under 1000, you can drop a mail to techinfluencergrp@gmail.com.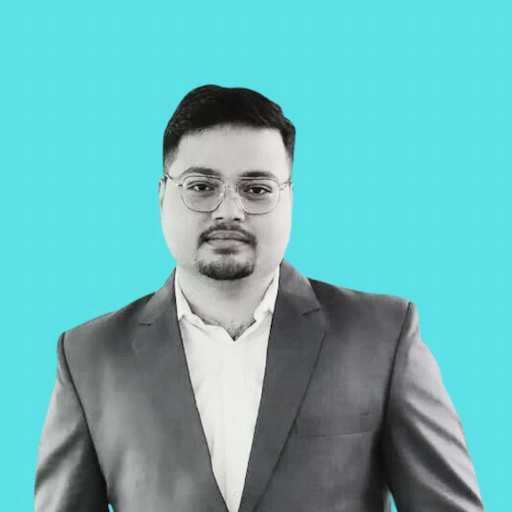 Anirban Saha is an Engineer with a specialization in Electronics and Communication. He is the Founder and Editor of techbullish.com. He has expertise in electronics, software development, gadgets, and computer peripherals. Anirban loves to share his knowledge to help people to help choose the right gadgets, troubleshoot gadgets, and more. Learn More About Anirban.