Keyboards are an essential peripheral with every desktop or laptop. When choosing a good keyboard, often Corsair products come to our mind.
Corsair is the brand for computer parts like keyboards, Streaming Gears, and PC Components, and especially the quality of the products they manufacture is value for money.
Corsair keyboards come with highly durable build quality and are made of good quality keys.
Though their keyboard is excellent, a question often comes to mind if their keyboard would last long.
Why Should you Trust Me? Hi, I am Anirban Saha, an Engineer with a Specialization in Electronics and Communication Engineering. I have experience in Smart TVs, Electronics circuits, and Computer peripherals.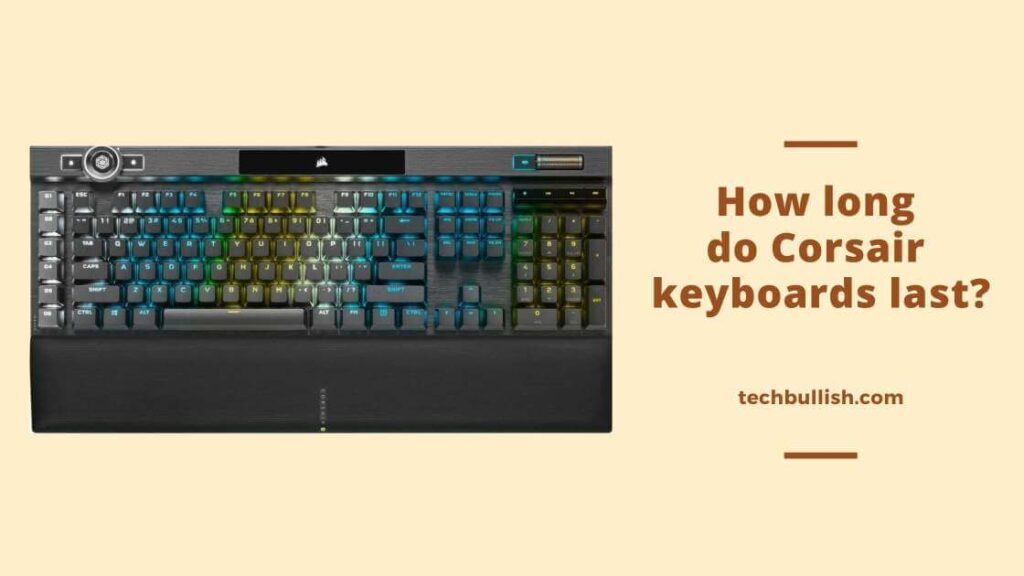 Let's get started!
How long do Corsair keyboards last?
Corsair Mechanical Keyboards with Cherry Mx Switches can last for 10-15 years. The Corsair Membrane Gaming Keyboards can last for 3-4 years on average use.
Corsair keyboards are outstanding in the aura and the experience it provides as gaming keyboards.
Each of the keyboards made by Corsair is durable, be it mechanical or membrane.
About Corsair
Let's know about Corsair Brand.
It is an American computer peripheral brand that was founded in 1994. (Source: Wikipedia).
They have a wide range of quality computer peripherals from RAM, SMPS, and SSD to Keyboards and mice. They cover most of the computer accessories.
Are Corsair Keyboards Reliable?
Corsair is a company that produces gaming peripherals, including keyboards. To start off with, Corsair has a great reputation for making quality peripherals.
Their keyboards are no exception.
In general, Corsair keyboards are considered to be fairly reliable. They typically have a good reputation for quality and durability, and they tend to last for a long time if they're properly taken care of.
Advantage of Corsair Mechanical Keyboards over Membrane Keyboards
Mechanical Keyboards would have a longer lifespan as compared to the membrane keyboards from Corsair.
Corsair makes keyboards build quality top-notch.
The mechanical keyboard from Corsair is excellent for even Pro Gamers.
Though their budget range of membrane keyboards is good, it is recommended for gaming enthusiasts or casual gamers.
Corsair is working to improve the mechanical keyboard by using Linear Switches Cherry Mx Silver Fast to improve competitive gaming.
Also, in K100 from Corsair, they made the response time to register each keypress to 0.5ms which is way faster than high-quality mechanical keyboards with a 2ms response time.
You can also check how long mechanical keyboards last and how long membrane keyboards last from our articles.
You will find that the Corsair Keyboards outperform the average mechanical and membrane keyboards in terms of longevity.
Types of Corsair Keyboards
Corsair Manufactures different types of Keyboards like:
RGB Mechanical Gaming Keyboards
Wireless Keyboards
Mechanical Gaming Keyboards
Standard Gaming Keyboards
Best Corsair Keyboards
Here are some of the best Corsair keyboards available on Amazon:
Last update on 2023-04-02 / Images from Amazon Product Advertising API
Conclusion
Let's conclude the post!
Overall, Corsair Keyboards are tremendous and have a greater lifetime than other non-branded keyboards available on the market.
Due to the excellent lifespan and excellent Corsair keyboards offer, they become the primary choice for Gamers. I use RAM, and SMPS from Corsair that power my Gaming Rig.
I hope you enjoyed reading the post.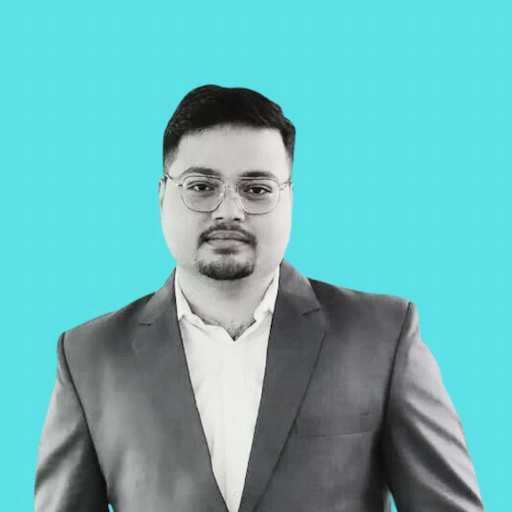 Anirban Saha is an Engineer with a specialization in Electronics and Communication. He is the Founder and Editor of techbullish.com. He has expertise in electronics, software development, gadgets, and computer peripherals. Anirban loves to share his knowledge to help people to help choose the right gadgets, troubleshoot gadgets, and more. Learn More About Anirban.