Are you experiencing issues with YouTube TV Audio getting out of Sync? If so, you're not alone. This is a common problem that can be caused by a variety of factors, including an unstable internet connection, outdated software, and a cluttered cache.
In this blog post, I will go through a series of easy steps you can follow to try and fix YouTube TV out of Sync issue.
It's important to fix the issue of YouTube TV being out of sync as it can be frustrating to watch a video that is not in sync with the audio. Not only is it difficult to follow along with the content, but it can also be hard on the ears.
By following the steps outlined in this blog post, you'll be able to enjoy your favorite YouTube TV shows and movies without any audio-visual delays.
So, let's get started!
Why does YouTube TV go out of Sync?
Audio sync issues in YouTube TV could possibly be an outcome of a variety of reasons. Generally, YouTube TV is compatible with numerous streaming media players like Apple TV, Google Chrome cast, Roku player & TVs, and Fire TV. The popular app is also friendly for Smart TVs and game consoles.
Multiple reasons can be effective in leading to this problem are described below:
Bad Connection Between Smart Tv and Audio Device
YouTube TV out of sync with the TV is due to a bad connection between the TV and the audio device connected to it.
A transmission lag between your TV and the audio device, especially Bluetooth devices can be the culprit. Restart your TV by holding the power button on the remote control for a few seconds. This can restore your TV to its normal condition.
We have figured out a few easy tips to fix audio lag and sound delay on any TV.
The basic Troubleshooting method can be –
Power reset your TV and sound system
Update the firmware on your Smart TV
Check the cable connections to your sound system and other devices
Check other channels or other apps
Connect external sources directly to your sound system or sound bar
Turn game mode on or off
Clear the cache on your TV or app
Factory reset your TV
For adjusting the sound settings
Set the audio out mode to "PCM"
Set Pass-through mode to "Auto"
Turn eARC mode off
Reset your TV sound settings
Adjust the A/V sync settings.
Glitches due to Software Updates on your Smart TV
If your Youtube TV is out of sync on your Smart TV it could be due to the system software glitches within the TV itself.
It can happen sometimes when you have not updated your Smart TVs software for a long time.
To fix this:
Updating your TV software can fix this issue. If the issue is still there you need to Factory Reset your Smart TV and reinstall Youtube TV.
Youtube Corrupted Cache
Your YouTube cache can also be a problem. If the cache is faulty it leads to problems like YouTube sounding out of sync. YouTube cache if not corrupt is vital in its smooth running on a Smart TV. Cleaning the data and restarting your TV can solve the concern.
To clear the app cache you need to-
Press the Home button on your remote control
Open the Setting app and select the Apps option
Choose the system app option.
Select YouTube TV and click the clear cache option
Click the OK button to confirm.
How to fix YouTube TV audio out-of-sync issues?
For your satisfaction, we have all solutions to your problems aligned in the easiest way possible. To render support for a comfortable experience with all the fun and entertainment you enjoy on your YouTube TV, we have it all here.
Some major solutions for fixing YouTube TV audio videos out of sync are listed below:
Fix #1. Check and Fix the Internet Connection Speed
Check out the speed of your internet connection for any possibilities. At times your internet speed might not be similar to usual causing a lag in your audio support parallel to the video. You may contact your Internet Service Provider to fix your connection slowness.
Fix #2. Fixing the Audio Lag
Check to browse any other streaming lag and check whether it is caused by audio lag from the external speaker's connection.
If you have a Bluetooth speaker try reconnecting them if that fixes this lag. Also, try connecting them via wires from your Smart TV.
Fix #3. Restart your Device where Youtube TV is installed
Try restarting your device if you are watching YouTube TV on smart devices like smartphones or LED Restart helps in eliminating any temporary bugs, cookies, or glitches and fixes your problem in a fraction of the time.
Generally, smart devices are prone to accepting cookies and bugs from chrome. Audio not synchronizing with video can be a result of such unavoidable conditions. In case you find this not worth resolving your issue, go for the next move.
Here are the steps you need to do to restart:
For Android devices including Android TVs: go to Settings > System > Restart
For iOS devices: hold down the power button until the "slide to power off" option appears, then slide to power off the device
For other devices: consult the device's manual or online resources for instructions on restarting the device
Fix #4. Install the Latest Update for YouTube TV
Your previous version of YouTube TV which you might not have upgraded can create hassles in your smooth streaming.
Audio out of sync is relatable to such issues. To get over this problem simply look out for the app store on your device and check out for any updates available.
You can also re-install YouTube for better results. Stay connected for another solution if this does not get you relief.
Fix #5. Try checking on other videos or shows on YouTube TV for a while
It is inevident at times that a particular video you are watching is faulty as the length of the video is sometimes longer than the pace of audio.
Obviously, it is very annoying to watch a video that disturbs the balance between audio and video. A shift to any other video might assure you about the faulty video that you were watching previously.
In other cases, if you are watching YouTube TV connected from an Android phone you can follow the below facts:
Make sure your smart TV or streaming device is set up and the YouTube app is open.
On your phone or tablet, open the YouTube app
Make sure you are signed in to the same Google Account on both devices
A pop-up will open on your phone or tablet, asking you to connect to YouTube on your TV
Tap to connect.
Fix #6: Clear the cache
Over time, the cache on your device can become cluttered, which can cause issues with streaming services. To clear the cache on your device:
For Android devices including Smart TV: go to Settings > Apps > YouTube TV > Storage > Clear Cache
For iOS devices: go to Settings > YouTube TV > Clear Cache
For other devices: consult the device's manual or online resources for instructions on clearing the cache
Contacting YouTube TV support
If none of the above steps have fixed the issue of YouTube TV being out of sync, it may be a problem with the YouTube TV service itself.
Here are some steps you can take to contact YouTube TV support:
Visit the YouTube TV help center: Go to the YouTube TV website and click on the "Help" tab. Here, you'll find a variety of resources and troubleshooting tips that may help resolve your issue.
Use the YouTube TV community forum: The YouTube TV community forum is a great place to get help from other users and experts. Simply search for your issue and see if anyone has already posted a solution or asked for help. If not, you can post your own question and wait for a response.
Contact YouTube TV through social media: YouTube TV has active social media accounts on platforms like Twitter and Facebook. You can reach out to them through these channels and ask for help with your issue. Just be sure to include as much information as possible about the problem you're experiencing.
Contact YouTube TV through email or phone: If none of the above options have helped, you can try contacting YouTube TV directly through email or phone. You can find customer support's email on the YouTube TV website.
It's important to note that YouTube TV may be experiencing a high volume of customer support inquiries due to the pandemic, so it may take some time to get a response.
However, they should eventually be able to help you resolve your issue or at least provide more information about what may be causing it.
Conclusion
Let's conclude the post on how to fix YouTube TV goes out of Sync issue!
So, next time whenever you face this sync issue in your Youtube TV while browsing on your Smartphone or TV, try the steps above to fix that. You may keep this post as a bookmark so that you
I hope you enjoyed reading the post.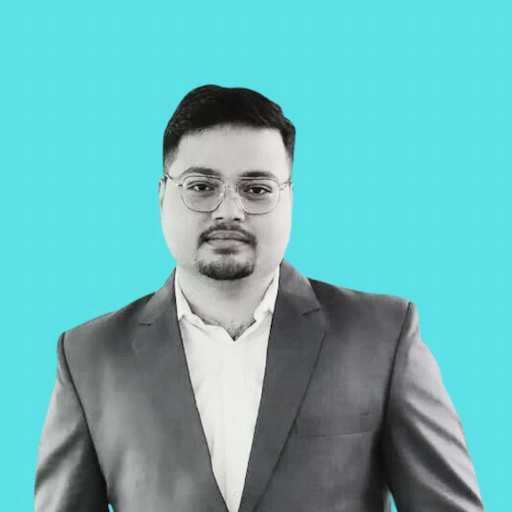 Anirban Saha is an Engineer with a specialization in Electronics and Communication. He is the Founder and Editor of techbullish.com. He has expertise in electronics, software development, gadgets, and computer peripherals. Anirban loves to share his knowledge to help people to help choose the right gadgets, troubleshoot gadgets, and more. Learn More About Anirban.