Element TVs are popular among budget-friendly TV offerings, but you might want to know whether Element TVs are good.
They are marketed at a very low price and hence this question comes to our mind often. In this post, I will discuss about Element TVs and whether they are really good, whether are they a good brand, their lifespan, and whether they are worth considering.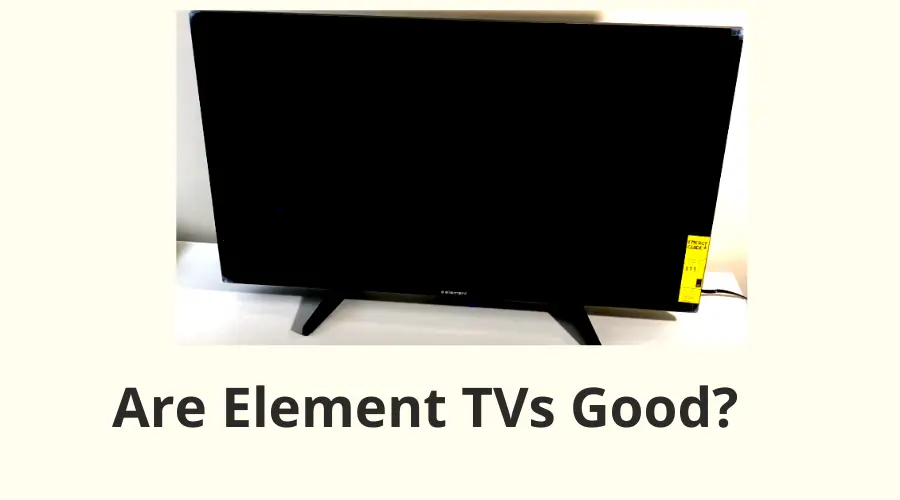 Let's get started!
Are Element TVs Good?
Element TVs are generally good for general purposes of watching Web series and movies. They are now even Roku enabled and has all the basic features of a Smart TV.
The TVs are assembled in the Element TV factory in USA where proper quality checks are done to ensure the quality of the parts used in the TV.
Is Element TV a good brand?
Element TV is a good brand considering its budget segment. Their offerings are well justified for the price that offer.
Pros of Element TV
1. The Element TVs are value-for-money products and they are available at a very cheap rate.
2. They support Roku TV.
3. They have Element Smartphone App to help you control Element Tv without the remote control.
4. Has several models below $400 and even cheaper.
5. Wifi connectivity is present in the Element TVs.
Cons of Element TV
1. Element TVs do not have Bluetooth enabled in them.
2. They have limited HDMI connecting ports. (You can check as per your Model of Element TV)
Why are Element TVs generally cheap?
Element Tvs does not generally have any high-end features like other brands do. They generally have very limited models and good to have features.
So, they are able to make these TVs at a very cheap price as compared to any other TV manufacturer.
Their components are made in China which also makes things cheaper in the manufacture of their TV. However, the Element TV is assembled in the USA.
What is the lifespan of an Element TV?
The lifespan of Element TV can vary a lot depending on the amount of Element TV usage per day, and the type of usage like gaming or regular work.
Generally, an average Element TV can last from 4 years to about 10 years considering TV is watched for around 4-8 hours per day.
Who is Element TV made by?
Element TV is made by Element Electronics Brand. They started in 2007 and opened a factory in South Carolina for TV assembling in 2014.
Is Element Tv made by Samsung?
Element Tvs are not made by Samsung. They are made by Element Electronics in their assembling factory in the USA.
Are Element TVs good for gaming?
Element TVs are budget-friendly offerings from Element electronics and are not much good for gaming. You can only play casual games on them.
However, if you would like to play FPS games on Element TVs, then it is not recommended. So, it is not for someone who is a serious gamer.
Are Element TVs worth it?
Element Tvs are very true to their price offerings. They provide good specifications at a much lower price range.
If you consider opting for regular specification Smart TVs with general essential features present, then they are worth the money.
Most of the time they work well for a long time period. Otherwise, you can avail warranty and take their service.
Conclusion
Let's conclude the post on whether Element TVs are good!
So, now you can choose one of the models of Element Tv if you don't care much about high-end specifications.
I hope you enjoyed reading this post.
Thanks for your feedback!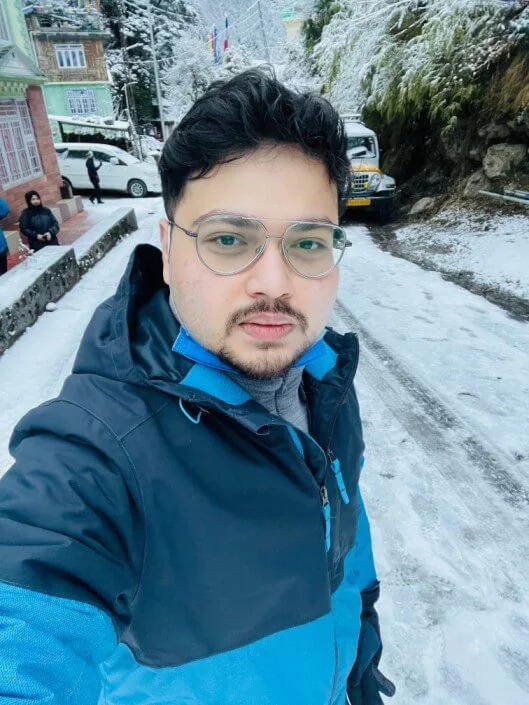 I'm Anirban Saha, Founder & Editor of TechBullish. With a B.Tech in Electronics and Communication Engineering, and 5+ years of experience as a software developer, I have expertise in electronics, software development, gadgets, and computer peripherals. I love sharing my knowledge through informational articles, how-to guides, and troubleshooting tips for Peripherals, Smart TVs, Streaming Solutions, and more here. Check Anirban's Crunchbase Profile here.