Who We Are
Techbullish is your one-stop destination for anything that pertains to Computers Peripherals, Smart TV, gaming, and more. Here you will find all the answers to your queries, and we've done that just for you.
We are here to help you out with this hectic life and make it more convenient.
There's more!
We strive to keep you updated about the latest happening in this domain.
In Tecbullish, every article is written with utmost care and accuracy to provide the right information about any computer peripherals of daily need.
Our Logo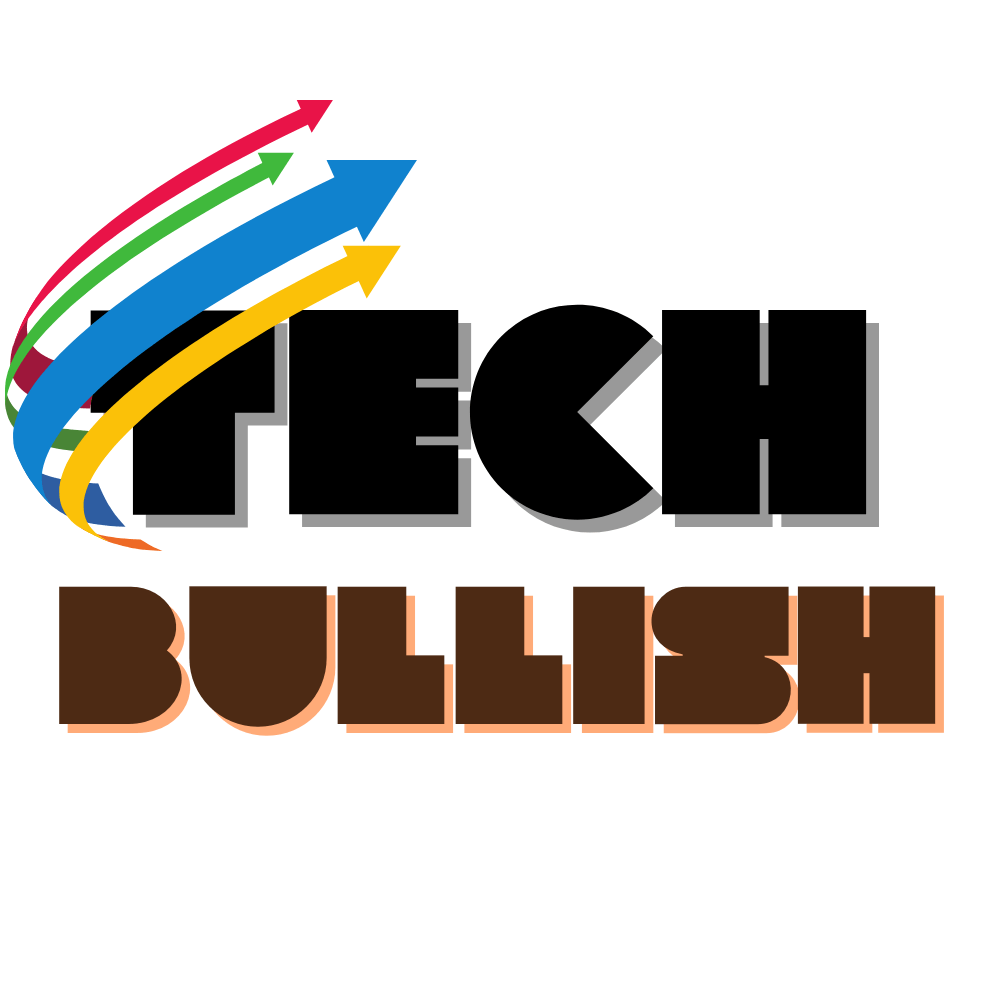 Our Categories
Here at TechBullish, you would find extensive detailed, high-quality helpful guides and informational articles on:
We know before choosing any computer peripherals you need to do extensive research and find the best for your needs. It might be difficult for an end-user to do technical research and choose a good product.
To make the choice easier and better, I have lucidly explained each topic in a guide and a plethora of informational articles to help you understand before choosing a product for you.
The review section is worth reading. Here you'll get detailed reviews on the various product available in the market and help you choose a good product for your use.
Why Trust Techbullish?
These factors make TechBullish provide as high-quality and helpful content as ever.
1. Quality Control
Every post at techbullish goes through several quality checks before getting published. Not only that, we try to keep the content simple yet provide you with in-depth information.
2. Single Author With Tech Expertise
All articles here are written by Anirban Saha (Anirban Saha's LinkedIn Profile), so you don't need to worry about Expertise.
For the technical specification only I refer to official websites. I do proper research before writing every article.
As many websites have multiple authors, they may not have control over the trustworthiness of the information.
In contrast, here, every piece of content is written and reviewed by me. So, you can trust.
To know more about Author Anirban Saha, you can check here.
3. Updated and Helpful Information
Each of the articles is regularly verified and updated as required. As a result, you get updated and trustworthy information from our posts.
You can read more about our Editorial Process to deliver trustworthy content in-depth here.
Our Mission
Techbullish started in 2020 as a brand in the peripheral space. After a lot of hard work, this keeps growing to serve a single mission "to digitally educate people that would help them know the upcoming technologies in a simplified way and make the right investment decisions for computer peripherals and other gadgets by reading unbiased reviews".
We believe that knowledge is power and educating people before making an investment in computer peripherals and gadgets would help them fetch better returns to live their dream life.
"Thank You" for visiting Techbullish 🙂
I look forward to receiving feedback from you.
Contact Information
Our Social Presence:
General Queries: we@techbullish.com
Press: press@techbullish.com
Feedback: feedback@techbullish.com
Address: 444 Alaska Avenue, Suite #BOF616, Torrance, CA 90503, USA
Phone Number: +1 951-356-1656
More detailed contact information is here.
Know The Person Behind TechBullish: Anirban Saha
I am Anirban Saha, Founder, and Editor of techbullish.com.
I graduated from the Institute of Engineering & Management with a B.Tech degree in Electronics and Communication Engineering.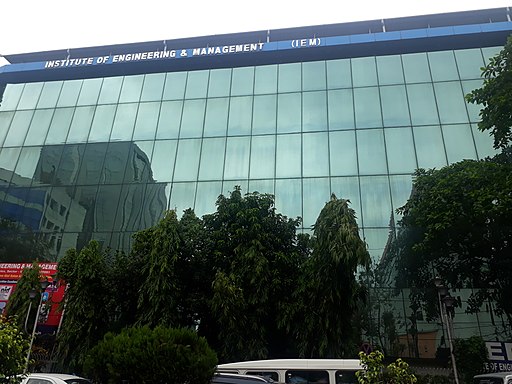 This is the image of my college where I spent 4 years of quality education in B.Tech from 2014 to 18.
During my college days, my curious mind led me to explore deep into Electronics. So, then I got into research and the paper for Quantum Dot Cellular Automata got Published in IEEE Explore.
"Reliability analysis of a noiseless Code Converter using Quantum Dot Cellular Automata," 2016 IEEE 7th Annual Information Technology, Electronics and Mobile Communication Conference (IEMCON), Vancouver, BC, 2016, pp. 1-8, doi: 10.1109/IEMCON.2016.7746358. (Research Paper)
After graduation, I started my career as a Software Developer in a leading MNC.
I love listening to music, reading about new technologies, and always trying to stay updated.
I have expertise in
Electronics,
Software Development,
Electronic Gadgets, and,
Computer peripherals.
I love sharing my knowledge to help people know about technology in a simplified way, be able to troubleshoot technical issues, and also choose the right peripherals/gadget on a budget.
Then, in 2020, I started the brand TechBullish. Since then, I have started creating them one by one article. I never knew then how to do marketing and all. I only keep concentrating on writing a quality article that is valuable to you.
Before writing any article, I dedicate time to extensive research, pros, and cons, and validating major factors before recommending a product. Wherever possible, I clearly mention the source of any data I analyzed to compare.
I hope the articles are helpful to you. 🙂
My mom(Basana Saha), is a successful blogger, writing blogs for a long time like me sharing her expertise. She really loves writing them and doing all the research on her own. If you would like to know about kids' accessories, and kids' toys, then go give read to kidscareideas.
WHAT OTHERS SAY ABOUT ANIRBAN SAHA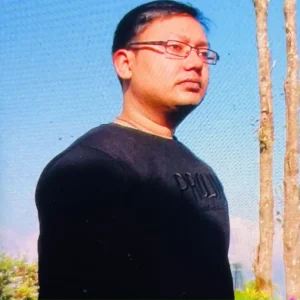 Md. Shams Nezami
Senior Solutions Architect at Cognizant
Anirban was part of my team for almost 2 + years and I noticed him to be a very sincere, hard-working, smart working, and fast-learning team member. He is innovative in his approach while handling technically complex problems.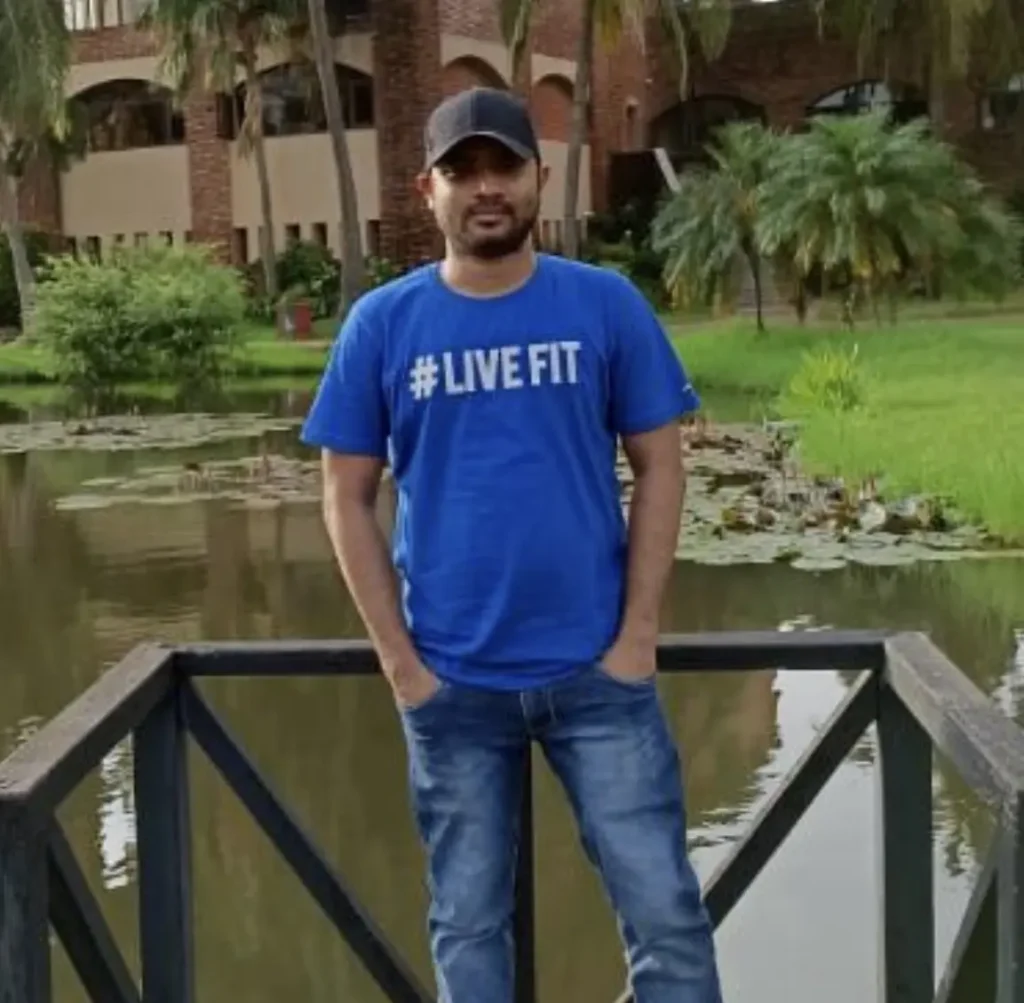 Mriganka Koley
Senior Software Developer
Anirban is an excellent developer and has a lot of deep technical background. I had the pleasure of working for 2 years with him. He is a hardworking and dedicated person.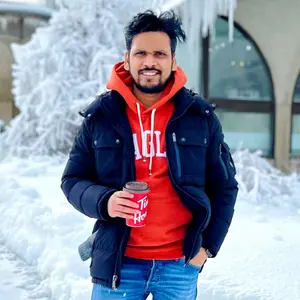 Abinash Dhal
Senior Software Dev
It has been my privilege to have worked with Anirban at Cognizant. His technical expertise has proven invaluable as well as his general readiness to contribute and work with the team. He takes directions very well and is flexible enough to make decisions on his own. I find he can work either independently or as an integrated team member. All tasks that I have given him have always come in on time and as specified. He is a very good and detail developer. One that will always make a major contribution to any project. I wish him all the luck.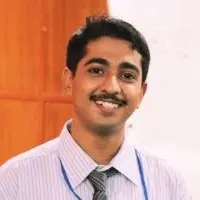 Debdyut Hajra
Software Developer
I have had the privilege of working with Anirban on a couple of projects for a major US airline client. He has the strong technical know-how and analytical skills to find innovative solutions for critical problems. He is one of the persons whom I can resort to whenever I need advice related to API developments using Spring, and always expect to get the desired help. He will always add great value wherever he works.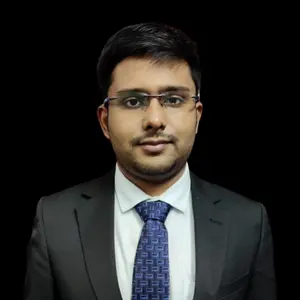 Sarthak Kumar Sen (MBA IIM Ranchi)
Ex Software Dev, Now HR
Anirban is one of the most dedicated and diligent guy that I have ever come across. I have worked with him for 3 years and have learnt a lot from his work ethics and values. He has got the right blend of technical and communication skills in him, and he is always willing to take up new responsibilities on his shoulder. He works effectively both as a team member and a team leader. He is one of those rare guys who has the capability to initiate and complete an entire project end-end all by himself. He loves to interact with new people and is always enthusiastic about picking up new skills and competencies. I wish Anirban all the best for his current and future endeavors.
Source: Anirban Saha's LinkedIn (You can verify here in my profile)
What Our Readers Say
"This Troubleshooting guide fixed my TV's weird issue and I am happy. It saved me taking it to the repairs." – Amy
"I bought my 49-inch Monitor as per your Guide and I am really loving it after using it for several days. It is helping me out to boost my productivity"- George
"When I resorted to one of the troubleshooting guides at techbullish, I desired to let you know my opinion of its effectiveness. The info was lucid and simple to follow, and I was able to solve my concern soon after applying it."-Kin
"Just a short message to thank you for the troubleshooting tips for my LG TV, techbullish. They were greatly beneficial to resolving an error that I was having. The instructions were clearly and succinctly presented, and the handy step-by-step procedure showed that it would actually be simple to follow. Keep up the good work!"-Julia
These were a few. I get these types of feedback from the readers which makes me happy creating content at Techbullish.
These feedbacks prove how much our content is helpful to our readers and it is delivering a significant impact in solving their problems.
You can also share your feedback at: feedback@techbullish.com
Check my Workspace Setup to Boost Productivity!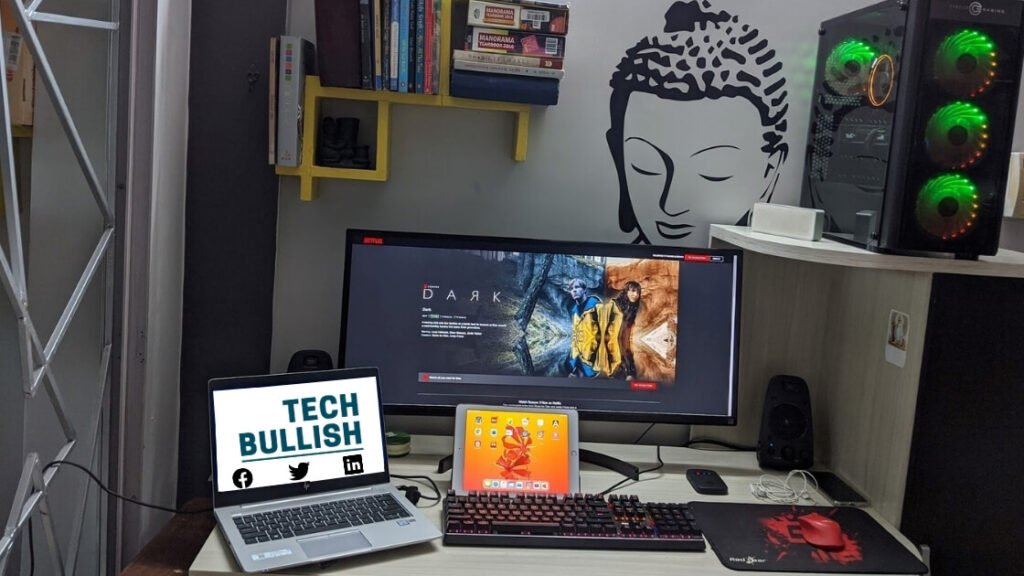 Explore my workspace set up to know about Recommended Gears.