Choosing a TV brand these days might be difficult because there are so many options available. Sharp is a well-known and highly reputable brand of Smart TVs.
Sharp TVs are a good option for those on a budget but still want good image quality and color accuracy. In addition, Sharp TVs run on Android OS and even have Roku TVs in their lineup, making their TV platform modern and user-friendly.
If you're looking for a good quality TV, Sharp is a great option.
Sharp TVs also include smart capabilities that enable you to stream material from popular services such as Netflix and Hulu, as well as access additional content via applications like YouTube and Facebook.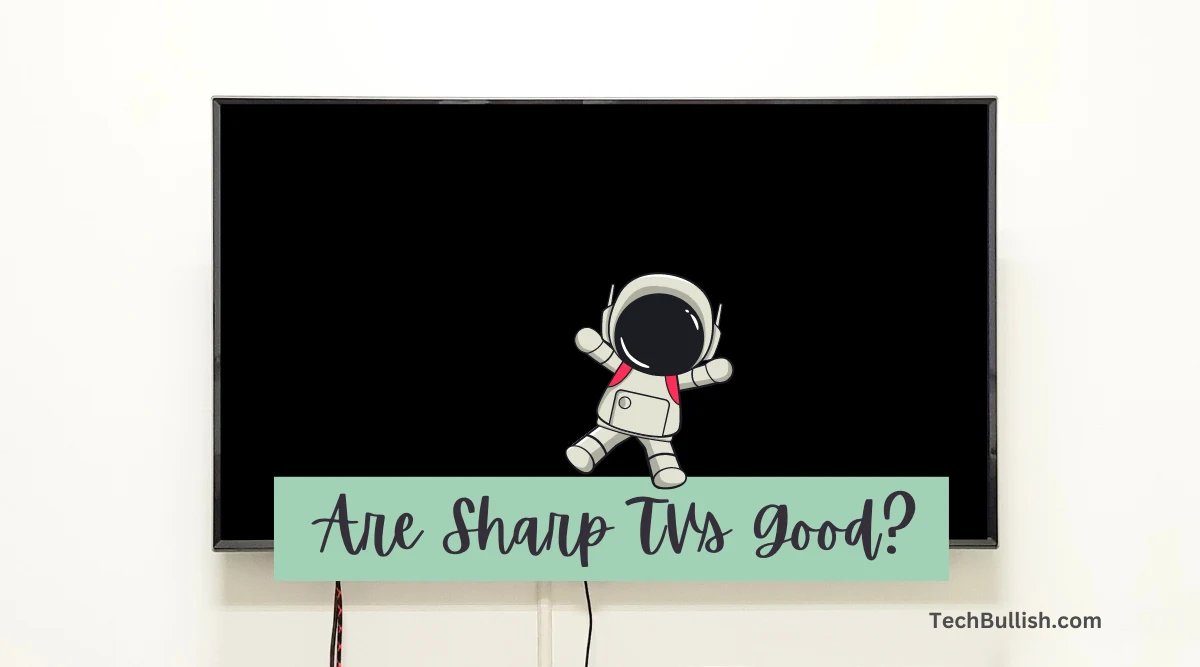 If you're looking for a new TV, try a Sharp model. You will not be let down!
Why Should you Trust Me? Hi, I am Anirban Saha, an Engineer with a Specialization in Electronics and Communication Engineering. I have good experience with Smart TVs, Electronics circuits, and computer peripherals.
Let's get started!
Are Sharp TVs Actually Good?
Sharp televisions are among the best TVs on the market. They have a superb image and many functions that other budget televisions do not have. Sharp is an excellent choice for a high-quality television at a budget price point. But they are not a high-end tv brand.
Furthermore, their costs are significantly lower, which can be a crucial consideration when making a buying decision.
When selecting whether or not to buy a Sharp TV, there are several variables to consider.
1. Panel
The panel is the most important part of a TV. It determines the level of image quality and sets the parameters for the performance of the whole TV set.
The panel is the heart of the TV set, and as a result, its quality will also define the price of the whole product.
Sharp TV panels are of good quality. Sharp manufactures good quality panels that compare with most popular brands, but at a lower cost.
Sharp TVs use a variety of different panel technologies, including IPS, VA, and OLED. Of these, IPS panels tend to produce the best overall image quality because they offer the widest viewing angles and the best color accuracy.
VA panels offer better contrast ratios and black levels than IPS panels, while OLED panels offer the best picture quality of all because each pixel emits its own light.
The quality of a TV's backlight is also important, as it determines how bright and colorful the picture appears. Sharp uses LED backlights in all of its TVs, which produce superior picture quality compared to traditional CCFL backlights.
2. Sound Clarity of Sharp Smart TVs
Sharp TVs are known for their outstanding sound quality. The company uses the latest audio technologies to create an immersive experience for viewers.
The TVs have a number of features that help to improve the sound quality, including a special acoustic design that helps to direct the sound toward the viewer, and the inclusion of Dolby Atmos technology, which creates an immersive surround sound experience.
All of these features work together to create a clear and powerful sound that is sure to impress viewers.
4. Ease of Use
If you're looking for a TV that's easy to use, Sharp TVs are a great option. There's no learning curve when it comes to adjusting the picture or sound.
The menus are very simple and straightforward, which is great for those who don't want to spend time messing with their TV.
However, some people may find that there aren't enough customization options available.
5. Sharp TV Features
Sharp TVs are not only sleek and stylish but they are packed with features that make watching TV more enjoyable than ever before.
With the help of the Magic Remote, users can effortlessly scroll through menus and channels with just a few clicks or taps.
In addition, Sharp TVs come equipped with features like 4K resolution for stunning picture quality, HDR for enhanced contrast and color, and Active HDR for accurate scene reproduction.
Whether you're looking to watch your favorite show, stream a movie, or play a game, Sharp has the perfect TV for you.
Is Sharp a reliable TV brand?
Sharp is a South Korean multinational company founded in 1947 that produces a wide range of electronics products, including televisions.
Sharp TVs are very reliable and Sharp as a brand is trusted and one of the best for TV worldwide.
In general, Sharp TVs are reliable and tend to last for a long time.
However, there are some occasional issues with specific models, so it's always best to do your research before buying a Sharp TV.
Overall, Sharp is a good brand and is worth considering if you're in the market for a new TV.
How long does a Sharp TV last?
Sharp TVs are known for lasting long. In fact, they are expected to work for 7 to 10 years. That is a long time compared to other brands.
If a Sharp TV fails to survive as long as intended, there are typically solutions to repair it.
Keep your Sharp TV away from direct sunlight and severe temperatures to ensure it lasts as long as possible. To save energy, you should also unplug it while not in use.
Do Sharp TVs Last Long?
Sharp televisions generally survive as long as other brands. Sharp televisions, in fact, have been known to survive and work well for 7-10 years.
So, you won't need to worry about the lifespan of your Sharp TV. It is well and good.
Is Sharp Android TV Good?
Sharp Android TV is a good option for those looking for a budget-friendly smart TV with a variety of features.
The Android TV platform offers access to many popular streaming services and apps, and the Sharp Smart remote provides a user-friendly interface.
However, the picture quality may not be as high as some more expensive models.
Are Sharp TVs Worth Buying?
Sharp TVs have some great features, including excellent picture quality and a wide range of customization options. They also tend to be fairly affordable, which is another plus.
When it comes to televisions, Sharp is a brand that often comes to mind. But are Sharp TVs worth buying? There are a few things to consider when answering this question.
One of the biggest factors to consider is price. Sharp TVs can be expensive, but there are also affordable options available.
It's important to find the right size and type of TV for your needs and budget.
Another thing to consider is features. Sharp TVs come with a variety of features, some of which may be important to you. For example, some models have 4K Ultra HD resolution, while others have HDR capabilities.
Finally, it's important to consider reviews. Sharp TVs have generally received good reviews from consumers, but it's still important to do your own research before making a purchase.
Do People Generally Have Problems With Sharp TVs?
People buying Sharp Tvs generally do not face any issues in using them regularly.
I really appreciate their IPS panels and believe they are a big selling point for Sharp that would entice me to buy a TV from them.
The IPS panel is incredibly dependable and lasts a long time.
One explanation for this may be that Sharp invests much in research and development in order to offer the finest goods available.
They also have a stringent quality control procedure in place to ensure that all of their televisions match the highest standards.
What Are the Most Common Issues with Sharp TVs?
There are a few common issues that can occur with Sharp TVs like it may not turn on, a screen display issue or it can be Sharp TV has no sound.
Sharp TV won't turn on
This happens to some Sharp TV users where the TV does not start though you press the power button and try turning it on using the remote. This could be due to a number of factors, such as a faulty power cord or an issue with the TV's firmware.
Screen Display Issues in Sharp TVs
One of the most common issues with Sharp Smart TVs is screen display problems. This can include anything from a black screen to a screen that is not displaying colors correctly.
First, make sure all of your cables are plugged in securely and that the power cord is plugged into an outlet and turned on.
If you are using an HDMI cable, try a different one to see if that resolves the issue.
If you have a cable box or satellite box, try unplugging them and plugging them back in. You should also reboot your TV by turning it off and then on again.
Sharp TV has no sound
If you recently acquired a Sharp TV, you may have encountered an issue in which the TV does not create any sound.
The first thing you should do is double-check your audio settings. If you can't find the audio you're looking for, it might be because the audio is on a different audio source. You must change to the proper one where you will receive audio from the source.
Another reason you could not have sound is if your television is muted. To test this, push the mute button on your remote control.
If you hit the mute button on your Sharp TV remote and nothing happens, there might be various explanations for this.
The first thing you should do is disconnect the television for 10 seconds before plugging it back in. If this does not work, you may need to adjust the audio output on your television.
To do so, navigate to your TV's audio settings and choose the correct device from which you want the audio to come.
If this does not work, you must contact Sharp Customer Support.
How Reliable Are The Sharp TV Cable Ports?
Sharp TV is a dependable television noted for its great quality and performance. One of the features that distinguish this television is the abundance of connectors for connecting various devices.
The three back-panel cable connections are ideal for attaching a cable box, satellite box, or gaming system.
Sharp TVs are known for their dependability due to their strong design. Sharp TV ports are no exception; they're made to last.
Are Sharp TVs Good for Gaming?
Sharp televisions are among the finest for gaming since they include a variety of features that are ideal for gamers. Low input latency, quick reaction times, and compatibility for numerous game modes are among the characteristics.
Sharp TVs are therefore an excellent choice for anybody looking for the greatest gaming experience imaginable.
Pros and Cons of Sharp TV
There are pros and cons to owning a Sharp TV.
Pros:
1. Sharp TVs offer excellent picture and sound quality that is known and respected by many. With a wide range of features and options available, you can easily find a model that fits your specific needs.
2. Not only are Sharp TVs known for their quality, but they are also very affordable. No matter what your budget may be, you can find a Sharp TV that fits perfectly in your space.
3. Sharp TVs are also known for being reliable and durable. They tend to last longer than other brands, making them a wise investment over time.
Cons:
Not much cons considering the price point
Comparing Sharp TVs with other brands
Sharp vs Samsung TV
When it comes to comparing Sharp and Samsung TVs, each brand has its own strengths.
Samsung is well known for its reputation and at the high end, usually offers better quality. Samsung offers immersive viewing experiences with features like a QLED display, crystal clear 4K resolution, and smart TV capabilities.
On the other hand, Sharp offers high-quality TVs often at a lower price point, making it a valuable choice for budget-conscious consumers. Sharp TVs are also known for good picture quality and a variety of smart features.
For instance, when comparing specific models like the Sharp Aquos N7000U and Samsung Crystal UHD 4K TU8079, the Sharp Aquos boasts a 5.43% higher pixel density and supports Dolby Digital.
However, the choice between Sharp and Samsung would boil down to specific needs, preferences and budget. If you prioritize top-end specs and innovative features, Samsung might be the better choice. If you're looking for value for money, Sharp could be a more suitable pick.
Sharp vs Philips TV
When comparing Sharp and Philips TVs, it's important to consider factors such as picture quality, sound quality, smart features, design, and price.
Both brands offer good picture quality with their 4K Ultra HD Smart TVs, but the specific technologies and image processing methods may vary. Sound quality can differ between models, with some TVs having integrated sound systems.
Philips generally receives positive feedback for its smart capabilities and user interface. Design is a matter of personal preference, with Sharp TVs often described as futuristic and Philips TVs having a more conventional and simple look.
Price is also an important consideration, as it can vary depending on the specific model. It's advisable to review the specifications and customer reviews of individual TV models before making a purchasing decision.
Sharp vs Hisense TV
When comparing Sharp and Hisense TVs, both brands provide unique features and benefits. Sharp TVs are often more expensive than Hisense TVs due to their superb features including 4K resolution and OLED technology.
They are also considered to be more reliable as a brand, according to several sources. On the other hand, Hisense TVs offer budget-friendly options and are increasingly improving their quality.
An interesting fact is that the LCD TV pioneer, Sharp, had sold its U.S. assets and brand name to Hisense in 2015 but later reacquired the rights in 2019.
Therefore, some models of Sharp TVs have actually been produced by Hisense. Each brand has its strengths theoretically, so the ultimate decision will depend on particular consumer preferences and budget restrictions.
FAQs
Is Sharp TV better than LG?
Sharp and LG are both well-known TV brands. Sharp TVs are great for their budget range of TVs. However, looking at the features and innovations in premium segments LG TVs can be better.
Is Sharp Aquos TV worth it?
Yes, the Sharp Aquos TV is worth considering as it is a reliable and budget-friendly option with noteworthy quality and longevity, particularly the Aquos LC-60UD27U 60-inch 4K set that has been positively reviewed for its dependable 4K display.
Who are Sharp TVs made by?
Sharp Corporation, a Japanese multinational corporation, currently manufactures Sharp TVs. From 2015 to 2018, Hisense manufactured Sharp-branded TVs sold in the United States. However, Sharp regained its licensing and brand in 2019 and has been manufacturing Sharp TVs again since late 2019.
Is Sharp Aquos 4k a good TV?
The Sharp Aquos 4K TV is a solid option with a reasonable price point and a dependable 4K display. It has received positive reviews and is worth considering. However, satisfaction with any TV brand is subjective and can vary depending on individual preferences and needs.
Key Takeaways
Let's conclude the post on whether Sharp TVs are good and reliable.
Here are the Key Takeaways:
Sharp TVs are a good option for those who want a high-quality TV at a budget price point.
Sharp TVs have good image quality, sound clarity, ease of use, and smart features that enhance the viewing experience.
Sharp TVs use different panel technologies, such as IPS, VA, and OLED, to suit different preferences and needs.
Sharp TVs run on Android OS and have Roku TVs in their lineup, making them compatible with various streaming services and apps.
You may also like to know about are Samsung TVs good, are Sony TVs good from these posts written by me.
I hope you enjoyed reading the post.
Thanks for your feedback!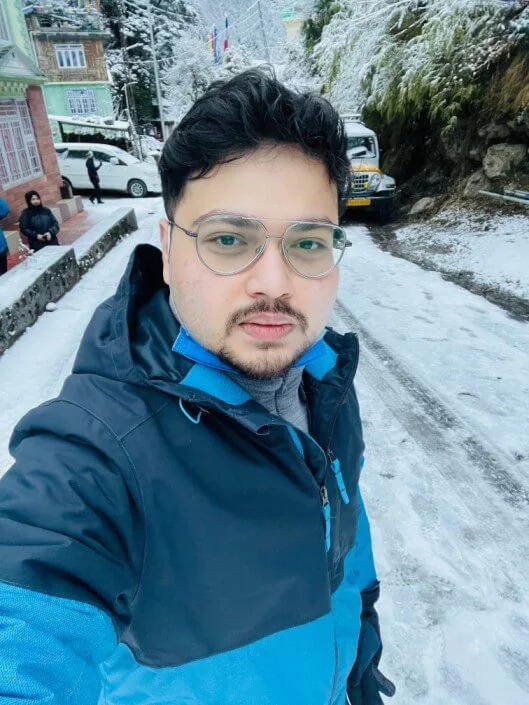 I'm Anirban Saha, Founder & Editor of TechBullish. With a B.Tech in Electronics and Communication Engineering, and 5+ years of experience as a software developer, I have expertise in electronics, software development, gadgets, and computer peripherals. I love sharing my knowledge through informational articles, how-to guides, and troubleshooting tips for Peripherals, Smart TVs, Streaming Solutions, and more here.