DisplayPort to HDMI adapters and cables are a great way to connect your computer to an HDMI-enabled monitor or television.
When you convert your DisplayPort to HDMI using a cable or an Adapter, there is a common issue that many users face, which is DisplayPort to HDMI not working.
If you face the same, you need not worry as you would get an in-depth guide to troubleshoot and fix the issue.
Let's get started!
What does DisplayPort to HDMI cable do?
DisplayPort to HDMI cables are used to connect a DisplayPort source, such as a laptop, to an HDMI display, such as a monitor or television.
The cable carries the video and audio signals between the two devices.
You can use a DisplayPort to HDMI cable to extend a computer or device's display or mirror the display on multiple screens.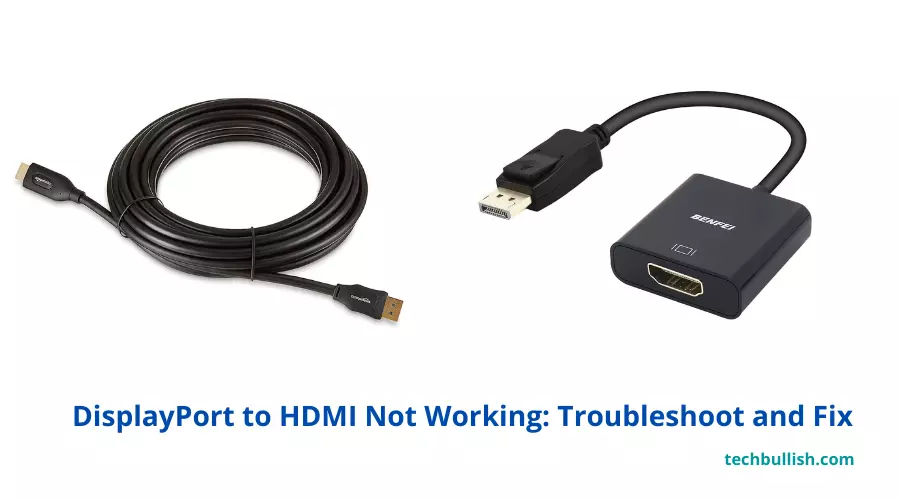 While at the fundamental level, both HDMI and DisplayPort come with similar goals.
Their cables are singular, and thus, they guide the excellent transfer of video and audio connections from the display source.
Besides, HDMI 2.0 can support the 18 Gbps bandwidth. It is adequate, especially in handling a 240Hz, 1080p, and 60H 4K resolution.
Why does my DisplayPort to HDMI cable not work? (Causes)
The DisplayPort and the HDMI connector offer the most incredible connection to the different HDMI devices.
Also, it provides the greatest type of support to a variety of monitors.
There are times you will find a no signal error, particularly during the connection of the monitor or PC DisplayPort on the HDMI adapter.
Several causes cause DisplayPort to HDMI cable not to work:
1. Loose Connection
This is a common type of issue that happens to cause the connectivity not to work and can be fixed easily.
The connection between the wires may be loose, and it may cause issues in DisplayPort to HDMI connectivity.
Also, if you are using an adapter, check both ends of the Adapter if they are hooked in properly, and one of the two connectors connected to the Adapter may be loose.
2. Incorrect Input Selection in Monitor/TV
Though your connection of DisplayPort to HDMI is proper, still there may be no output coming to your TV/Monitor, whatever your output device is.
This is due to the wrong input type selection. You need to adjust the settings of your monitor or your TV to fix this.
This is a quick and easy fix, and you need to check before moving to any advanced troubleshooting steps.
3. Damaged DisplayPort to HDMI Adapter/Cable
Your DisplayPort to HDMI Adapter or cable you are using may be damaged, causing the issue.
Check for any breakage in the Adapter or any tampering with the cable.
If there is one of these, then this may be causing your DisplayPort to HDMI not working issue.
If you have problems with your Adapter, try testing it on another device.
If the Adapter still does not work, it is likely defective and needs to be replaced.
This process will help you know if your Adapter is OK or faulty.
This applies for DisplayPort to HDMI Cable too.
4. Choosing the wrong type of DisplayPort to HDMI Adapter/Cable
A standard DisplayPort to HDMI cable or Passive Adapter would only work for DP++-supported systems.
Otherwise, you need to connect your connection using an Active HDMI adapter.
So, check the proper specification of the DisplayPort source device and then look if the Adapter is chosen correctly.
How to fix DisplayPort to HDMI not working on Windows 10?
One requires a new graphics card that comes with an HDMI output.
The graphics you settle for are one with VGA output and HDMI.
The other way that a person may connect DisplayPort to HDMI is with the help of an adapter.
If the PC has one VGA output, one requires a VGA-to-HDMI converter.
The converter combines stereo audio input and VGA input in HDMI single output, whose compatibility is excellent as one uses an HDTV set.
How to fix DisplayPort to HDMI not working on Mac?
In the case where you wish to connect DisplayPort to the HDMI, you need to make use of cables.
Before the overall configuration process and setup, it is best to use the cables necessary for the connection of the monitor and PC.
Check on the kind of ports present on the computer, both on the back and sides of the PC.
This entails a video signal which uses DisplayPort, DVI, VGA, and HDMI. In the case of connection, ensure you use power cables.
How to fix DisplayPort to HDMI adapter not working issue?
DisplayPort to HDMI adapters are standard to connect a laptop to an external monitor.
But what if it's not working?
Don't worry, and there are a few things you can try to get it up and running again.
The first thing you'll want to do is make sure that your Adapter is properly plugged into both the monitor and the laptop.
Second, check that the monitor is turned on and set to the correct input.
Third, ensure that all cables have been connected correctly.
If those three steps don't work, you may need to replace the cable or Adapter itself.
Why is my DisplayPort saying no signal?
The DisplayPort refers to the format involved in the computer connection process.
Thus, it succeeds in delivering a display feature with high performance.
In this case, there is a need for one to connect the computer to the monitor using a DisplayPort which gives a better display process.
Though you may not have adequate information, the DisplayPort gives a no signal sign, especially because of the improper connection process.
Thus, there is a great need to make sure the connector gets plugged in the right manner into the ports.
In this case, you will have the assurance that the pull-out process will be easy.
Besides, there is a need to re-plug and unplug the nature of the general DisplayPort connection.
For this reason, there is a need for one to further push the connectors until the plug lock pointy bits get to lock.
Thus, it will be hard for you to determine how best to engage in the general pull-out process.
FAQs
Is it bad to convert DisplayPort to HDMI?
It is not bad to convert from DisplayPort to HDMI as there is no video quality degradation.
Is a DisplayPort better than HDMI?
DisplayPort is better than HDMI cables in terms of the Bandwidth they support.
Conclusion
Let's conclude the post on troubleshooting and fixing DisplayPort to HDMI not working.
DisplayPort to HDMI adapters are not working for many users.
This is a widespread problem with a different solution for your specific case.
I have covered the potential causes and helped you to troubleshoot this issue.
I hope you enjoyed reading the post.
Thanks for your feedback!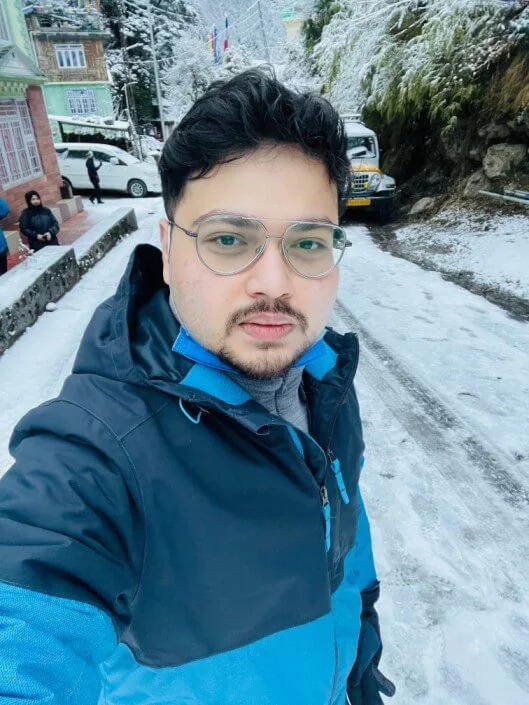 I'm Anirban Saha, Founder & Editor of TechBullish. With a B.Tech in Electronics and Communication Engineering, and 5+ years of experience as a software developer, I have expertise in electronics, software development, gadgets, and computer peripherals. I love sharing my knowledge through informational articles, how-to guides, and troubleshooting tips for Peripherals, Smart TVs, Streaming Solutions, and more here.