In the gaming segment, the wireless mouses came with great innovations and with extreme lightweight. In this post, I would compare the Glorious Model O vs Logitech G Pro Wireless.
These mouses are from the two great brands manufacturing the gaming peripherals Glorious and Logitech.
Why Should you Trust Me? Hi, I am Anirban Saha, an Engineer with a Specialization in Electronics and Communication Engineering. I have experience in Smart TVs, Electronics circuits, and Computer peripherals.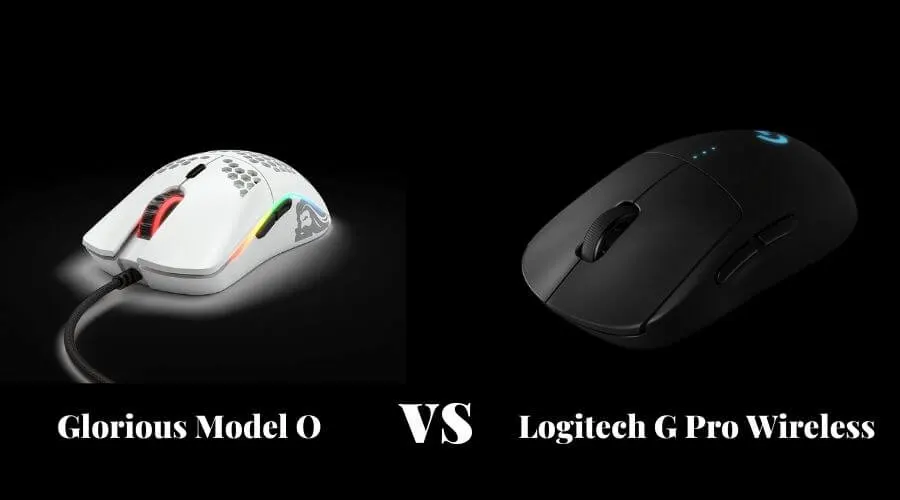 Let's begin the comparison!
Glorious Model O vs Logitech G Pro Wireless
| | | |
| --- | --- | --- |
| | Glorious Model O | Logitech G Pro Wireless |
| Image | | |
| Type | Wired Lightweight Gaming | Wireless Lightweight Gaming |
| Design | Ambidextrous Mouse with Honeycomb design | Ambidextrous design |
| Weight | 67 g | 80 g |
| Sensor | Pixart 3360 Sensor | HERO 25K Sensor |
| Colour Options | Matte Black, Shiny Black, Matte White, Shiny White, Pink | Black, Shroud |
| Max DPI | 12000 | 25000 |
| Tracking Speed | 250 IPS | >400 IPS |
| Polling Rate | 1000 Hz (1 ms) | 1000 Hz (1 ms) |
| Link | View on Amazon | View on Amazon |
Design
In terms of design, the Logitech G Pro wireless features an ambidextrous design, which looks great.
On the other hand, the Glorious Model O features the Honeycomb shape design on top, which looks amazing. The honeycomb design elevates the gaming feel of the Model O.
Comfort
In terms of comfort, the Logitech G Pro wireless and the Glorious model O are good.
For Logitech, the quality of holding the mouse is great. The mouse would normally fit into the palm. The Model O is also good to hold while gaming, and I have no complaints regarding that.
Weight
The weight of the Glorious Model O mouse is 68 g, whereas the Logitech G pro wireless is 80 g. Both are lightweight gaming mice.
However, with 12 g less weight in Glorious Model O, it wins in terms of weight. Those who like choosing a lightweight gaming mouse would have a great advantage in saving the additional 12 g with Model O.
Connectivity: Wired or Wireless
For the Glorious Model O, the mouse connects to the PC or laptop via the ascend cable. The ascend cable is very lightweight and flexible.
The Logitech G Pro Wireless performs excellent wirelessly connecting using Lightspeed technology.
In terms of connectivity, Logitech's Wireless performs equally well with the wired connectivity from Glorious.
Glorious Model O Review
Glorious Model O is a power-packed lightweight wired gaming mouse. This has a great honeycombed design and the body is rigid and durable.
The switches are Omron Mechanical Rated switches that have a lifetime of 20 Million Clicks which is excellent.
In terms of comfort, this mouse feels awesome. The lightweight of this mouse and the smooth gliding mouse feet known as G Skate help to move the mouse really quickly during gaming.
Playing games is great with this Glorious Model O. This is really worth trying. This mouse is well supported in multi-OS platforms like Windows, Linux, and Mac OS.
Sale
Last update on 2023-12-08 / Images from Amazon Product Advertising API
Logitech G Pro Wireless Review
Let's come to the review of the G-pro wireless mouse now.
G-pro wireless has been a game-changer as Logitech came up with a good mouse in the wireless segment with a 1-millisecond report rate using wireless light speed Technology.
This fast report rate of 1ms is outstanding for a wireless mouse to achieve. The Sensor of this mouse is the HERO 25k sensor, the most accurate Sensor built by Logitech.
The mouse is customizable. The buttons are programmable using the Logitech G Hub software. The incredible thing about this mouse is it is ultra-lightweight at only 80 grams only.
You would feel very light while using the mouse. You would need to move the mouse throughout the screen very fast using this mouse, and you won't have any problem using this mouse for a long time overall. This mouse is like a gaming beast.
You will enjoy gaming for long hours without having any issues.
The most important thing is that the battery is rechargeable. If you enable the default lighting, it will last for 48 hours, and if you disable the lighting of this mouse, it will last for 60 hours.
So if you play for 4 hours/day, it will last for 12 days with default lighting enabled.
Sale
Last update on 2023-12-09 / Images from Amazon Product Advertising API
Which is Better Between Logitech G Pro Wireless and Glorious Model O?
Both of these mice are in the top levels. However, if you like the lightweight mouse then the Model O is the choice. The Model O mouse has a perfect blend of durability, lightweight, and high performance.
Sale
Last update on 2023-12-08 / Images from Amazon Product Advertising API
Conclusion
Let's conclude the post on Glorious Model O vs Logitech G Pro Wireless!
Both are great mice with excellent performance. You can't go wrong choosing either of them. But, my preference comes to Model O from Glorious due to its much lower price point and very lightweight design.
I hope you enjoyed reading the post.
Thanks for your feedback!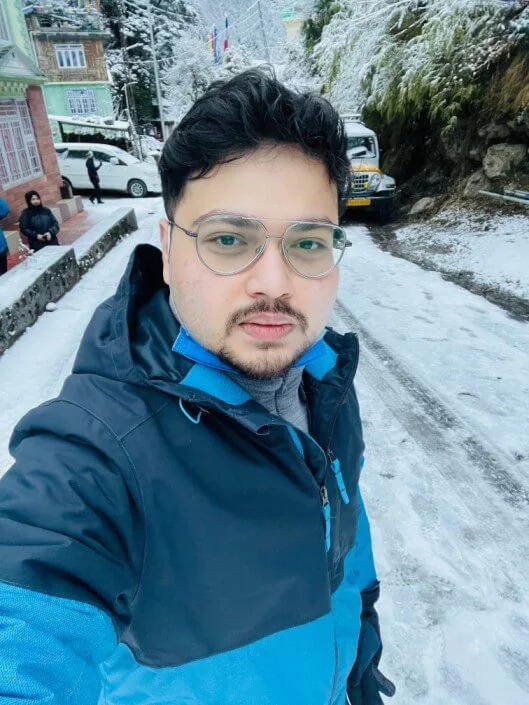 I'm Anirban Saha, Founder & Editor of TechBullish. With a B.Tech in Electronics and Communication Engineering, and 5+ years of experience as a software developer, I have expertise in electronics, software development, gadgets, and computer peripherals. I love sharing my knowledge through informational articles, how-to guides, and troubleshooting tips for Peripherals, Smart TVs, Streaming Solutions, and more here. Check Anirban's Crunchbase Profile here.