An HDMI to VGA Adapter is a fantastic device that converts HDMI signals to VGA signals.
This allows users to extend their desktop from a laptop or computer to a monitor using a VGA cable.
The HDMI to VGA adapter is the most common adapter used to connect any device with HDMI connectivity to the projectors or monitors with VGA.
It is a connector used to transmit video and audio signals between devices.
A very common problem PC users face is that of an HDMI to VGA adapter not working.
Many people use an HDMI to VGA adapter and then complain that their HDMI to VGA adapter is not working.
This may well be the case, but the problem could be elsewhere in the chain.
If you have purchased an HDMI to VGA adapter and it is not working, then you are not alone.
There are many reasons why an HDMI to VGA adapter may not work, but this blog will look at some of the most common troubleshooting steps and will help you fix them.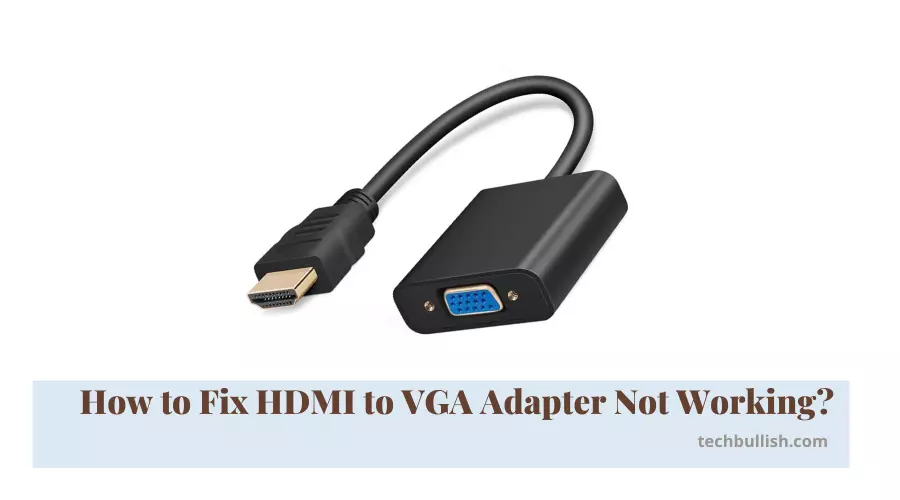 Let's get started!
How to Fix HDMI to VGA Adapter Not Working?
If you have an HDMI cable and you cannot connect it to your VGA monitor, then it is possible that the HDMI to VGA adapter is not working.
It is pretty easy to troubleshoot the problem and get your HDMI to VGA adapter working again.
Here are the steps below, which you can follow:
Step 1: Restart your Computer
This might seem quite basic, but it is a primary step that might allow your computer to detect your HDMI to VGA adapter when it is not working.
Many issues with adapters occur when your software does not recognize it, and the fix might be as simple as an easy restart.
When working with a computer, many processes are running in the background.
Your HDMI to VGA adapter might not be compatible with the Windows version that your computer is running.
There might be other programs running in the background that prevents the HDMI to VGA adapter from working.
Sometimes you might have updated your Graphics driver, but the changes have not been applied.
Restarting can apply the recent update changes that Windows updates have brought in.
Restarting your computer will give you a clean slate.
Step 2: Identify Your Adapter Is a True Adapter and Not a Cable
With the Internet, where most of us buy our electronics, we do not always market the right tool for the job.
When it comes to HDMI to VGA, this is very much true.
Some sellers market HDMI to VGA CABLES as adapters, and they are more likely not to work and to take more troubleshooting to make them work.
Please ensure that you have an original adapter and not just a cable with HDMI and VGA heads on them.
If you have a true adapter, your options will be easier to implement.
Step 3: True Troubleshooting in Windows
Time to get a little bit nerdy. Let's get under the hood and see if we can find an issue within your Windows operating system.
Start by pressing the Windows key on your keyboard + R simultaneously. This will open what is known as a Run dialog box.
Type Control Panel and Navigate to Devices and Printers.
Then, find your monitor and click it.
Navigate the windows and check the device driver to ensure that it is updated.
Step 4: Check the VGA Connector with a VGA Monitor or Other Input Source
First, you need to see your computer screen on your TV screen or monitor after connecting your HDMI cable to the VGA adapter.
Then, you connect the VGA cable to the VGA port of the VGA adapter.
After that, you should check the VGA port on your computer as it might not support a VGA connection.
If your computer does not support a VGA connection, you should connect your HDMI cable to it and connect the VGA adapter to your TV or monitor.
If you have already checked the VGA port and support a VGA connection, you should check the VGA cable.
Step 5: If All Else Fails
Return the adapter you bought and purchase one with the best reviews and ratings.
Also, search for posts about people using an HDMI to VGA adapter on your specific device.
Seek to purchase the adapter they have used and take the steps they used to make it work.
This will save you a huge headache by using what is known to already work for your specific device.
Often cutting corners with adapters based on price can leave more issues than is worth the savings.
Maybe It's Time to Upgrade to a new HDMI to VGA Adapter
When you start needing adapters, it means that your equipment is not up to date, and it is likely an old model without the specs you need for modern usage.
This often happens when someone has a computer a few years older or an old monitor that only uses legacy connections like VGA and DVI.
Of course, this is not what you want to hear, but having up-to-date equipment makes your computing life a lot easier.
This does not require buying the most expensive option but simply something with modern I/O.
It is easy to connect to modern displays and input sources.
Here are some awesome HDMI to VGA adapters that you can look into at Amazon:
Last update on 2023-04-02 / Images from Amazon Product Advertising API
Conclusion
Let's conclude the post on troubleshooting and fixing HDMI to VGA Adapter not working!
The HDMI to VGA adapters is very useful for digital displays.
You can use the adapter to connect a laptop to a projector, television, or monitor, and it's a handy tool for presentations.
You can use the adapter to mirror your screen or extend it to a second screen and watch a movie, play games, and much more.
I hope you enjoyed reading this post!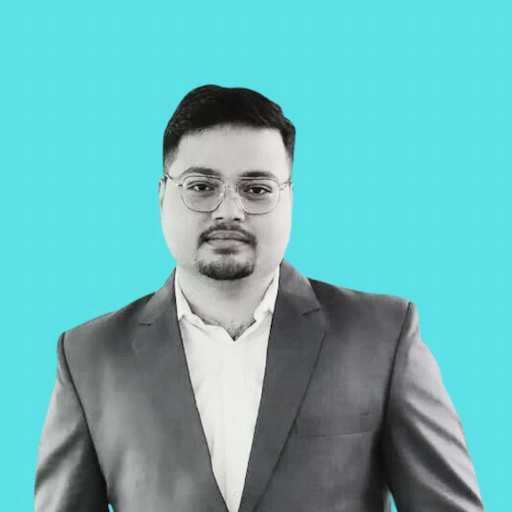 Anirban Saha is an Engineer with a specialization in Electronics and Communication. He is the Founder and Editor of techbullish.com. He has expertise in electronics, software development, gadgets, and computer peripherals. Anirban loves to share his knowledge to help people to help choose the right gadgets, troubleshoot gadgets, and more. Learn More About Anirban.