Minecraft is a sandbox indie game developed by Mojang.
It was officially released in 2011. The best part of Minecraft is that you can play it in so many different ways.
The game is available on many consoles, so it was only a matter of time before it came to the PS4.
I came across a very common question about whether the PS4 Minecraft is Bedrock or Java. Let's look into the blog to get your questions answered.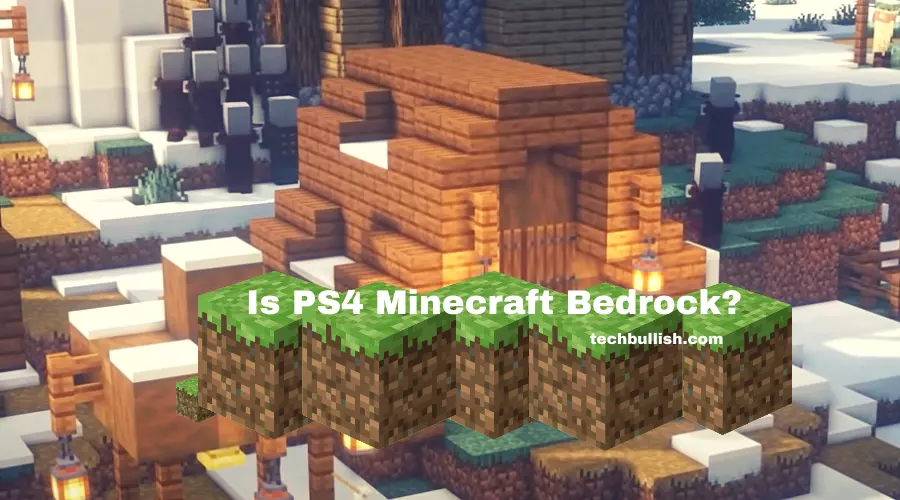 Let's get started!
Is PS4 Minecraft Bedrock?
PS4 Minecraft is a Minecraft Bedrock. The Minecraft Bedrock version gives a codebase on Windows 10 and mobiles from 2012. The main role of Minecraft is offering players in the different platforms a unified experience that utilizes the Bedrock codebase.
Friends will help you build it through the aid of cross-play regardless of the device you have. You can now confidently answer the question of whether is ps4 Minecraft bedrock.
Minecraft Bedrock launched on PS4 on December 10th, 2019.
Bedrock is the platform that Microsoft, the Minecraft owner, wants to make the "universal platform" for Minecraft and its future iterations.
It's also why, right now, Bedrock supports Cross-Platform connecting consoles to the PC.
Is PS4 Minecraft Bedrock or Java?
The Java Edition is only found in Linux, Mac, and Windows.
Again, you may as well acquire it in Bedrock Edition present in both windows 10 and windows 11, Xbox Series, and Xbox One.
Besides, it is also present in Samsung gear, Windows mobile, iOS, Android, and Fire TV/OS.
Which version of Minecraft is on PS4?
The Minecraft PS4 keeps on releasing updates that are known to add extra items and blocks to different games. Besides, the PS4 Minecraft edition is one of the best parts any person may ever come across.
The version present on PS4 is the original, and also there is a trial version available for Free.
You can check this page from Playstation to get the latest Minecraft update for PS4.
How do you get Minecraft Bedrock on PS4?
Steps to get Bedrock on PS4 is easy, but there is a requirement of a Microsoft Live account.
Here are the steps you can follow to download and play Minecraft Bedrock on PS4:
Step 1: Purchasing Minecraft License
The first thing to do is purchase a Minecraft license to play on the PS4.
Then you can download Minecraft for PlayStation 4, and you can visit the PlayStation Marketplace to buy a Minecraft license.
Also, there is a free trial version of Minecraft available as a trial.
After purchasing, you need to set up the Microsoft Live Account, which would be essential for the account setup and authentication of the Minecraft account.
Step 2: Setting up Microsoft Account or Xbox Live Account
First and foremost, you need to know that Bedrock Edition is a version of Minecraft that allows you to play cross-platform with other players.
This is possible because all the platforms you can play on now (PS4, Xbox One, PC, and mobile) are all based on the same code.
So, with Bedrock, you can play with any other platform based on the same code.
It's just like how you can play with XBOX users and PS4 users in the same Minecraft world.
However, you need to have a Microsoft account to set up your Bedrock Edition.
Step 3: Signing in with Microsoft Account or Xbox Live Account
Once you are on the setup wizard, you will be asked to sign in with your Microsoft Account or Xbox Live Account.
You can choose either of the two accounts to set up your console. Just follow the instructions to sign in with your credentials.
If you don't have a Microsoft or Xbox Live account, you can create one by following the instructions on the screen.
Signing with Microsoft Account enables the cross-platform ability to connect with other players on PS4 devices like iOS, Android, Xbox One, Switch, and Windows 10 OS(using Minecraft Windows version and not Java).
Step 4: Validating with Minecraft Code
Once you sign in with your Microsoft Account in Minecraft, it will pop up an 8-digit code.
You can visit https://aka.ms/remoteconnect from another device and enter the 8-digit code there. If https://aka.ms/remoteconnect is not working, you can also check this article here.
Do I have to buy Minecraft again for PC if I have it on PS4?
The answer is YES. Each of the different platforms comes in various versions, and as a result, you need to buy the version which is correct for the platform you wish to play for.
Is PS4 Minecraft the same as PC?
The Bedrock edition is currently on PS4.
This implies that one family is PlayStation 4, mobile, Switch, Xbox One, and PC.
Again, there is a significant difference between PC Minecraft and PS4 Minecraft.
Note that the PS4 edition of Minecraft varies from the PC edition, and people thus get to buy it as a separate item.
Conclusion
Let's conclude the post on whether the PS4 Minecraft is Bedrock!
Minecraft Bedrock is an excellent codebase and is planned to go Cross-platform by Mojang.
PS4 Bedrock Edition is the same game as the PS3, PS4, Xbox One, Android, FireOS, and Windows 10 editions.
It is the same game, with the same features, worlds, and updates.
Whether you play Minecraft on your PC or your PS4, you'll be able to take your Minecraft world with you everywhere you go.
And no matter what device you're playing on, you'll be able to play with your friends, regardless of what device they're using.
I hope you enjoyed reading the post.
Thanks for your feedback!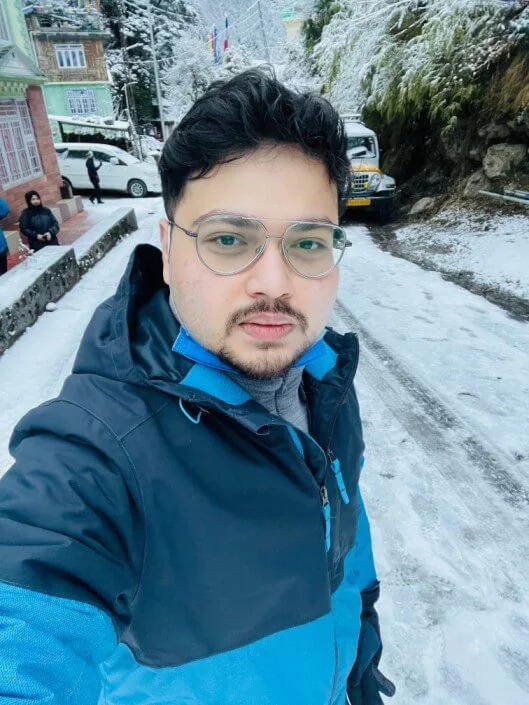 I'm Anirban Saha, Founder & Editor of TechBullish. With a B.Tech in Electronics and Communication Engineering, and 5+ years of experience as a software developer, I have expertise in electronics, software development, gadgets, and computer peripherals. I love sharing my knowledge through informational articles, how-to guides, and troubleshooting tips for Peripherals, Smart TVs, Streaming Solutions, and more here.