Welcome to our blog about LG TVs dimming and brightening. We'll discuss the possible causes and fixes for this issue, so you can get your TV functioning correctly again.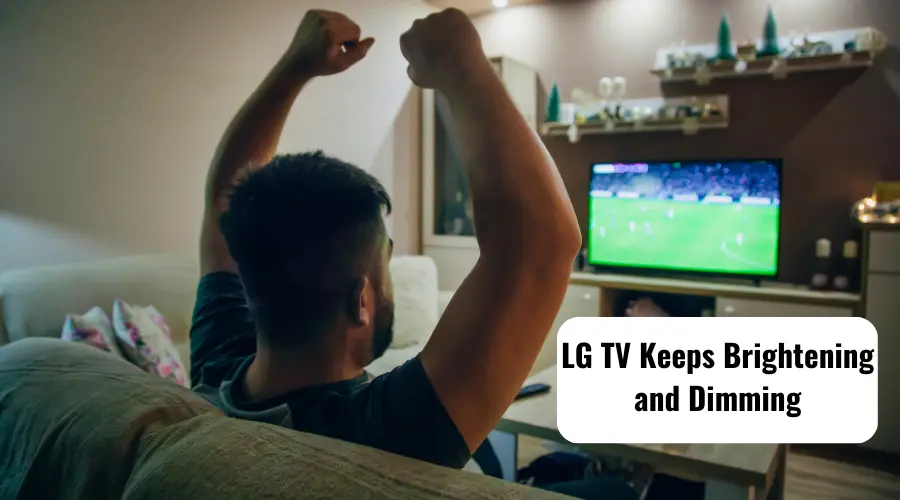 Let's get started!
Why does my LG TV keep Dimming and Brightening?
It is quite irritating if your smart TV screen is too dark or at times gives a very bright glare. Do not comprehend it to be a fault in your TV.
It can be due to its several inbuilt features within it to cause that as discussed below:
Energy Saving Mode
It is a feature of LG TVs known as "Ambient Light Control". This feature adjusts brightness and contrasts accordingly to your room light.
This Ambient Light Detection function is also called ECO Sensor which measures the light in your room and changes screen brightness automatically.
In LG TVs the 'Energy Saving Mode Settings' by default are set to Auto. It has sensors that automatically control the screen brightness depending on the ambient light it senses.
However, something about it to make you happy is that this will save you energy usage.
With this screen fluctuating issue from black to white or vice versa, you may have multiple queries in your mind. Relax!
This issue may arise in many models of LG TVs. A couple of different formats lead to these irritating complexities in your TV. Other than chasing the manufacturer or trying to connect with technicians, stay tuned with us to resolve your issue.
Follow us to find easy and hassle-free solutions for your problems.
Local/Global Dimming
Global Dimming:
It usually happens that with the darkening of scenes your TV gets darker and with bright scenes your screen gets brighter. This effect is due to the Global Dimming Auto adjustments that your TV does.
Global dimming issues can be resolved with your setting menu.
You need to –
Go to the picture mode and click on the expert panel
You can choose from 1 or 2. Turn up Backlight & contrast.
You can reset the brightness level to 25 and the sharpness level to 10.
Fix the color to 65 and 0 for the tint.
Local Dimming:
In the other case parts of your TV screen can be dimmed which is referred to as local dimming. You can look at it as close (local) lighting. Fixing this issue is actually quite simpler than it seems.
All you need to do is –
Navigate to your Setting Menu
You have the display on your right-hand side
3 dots appear and your Setting appears as well
Fetch for energy-saving mode and turn it off.
However, you can make a difference in your viewing experience by fixing specific programs manually like
Expert Control
White Balance
Picture Option
To protect the screen from burns and the panels and pixels from overheating this exclusive dimming feature are added on LG TVs.This feature is called Auto Brightness Limiter.
It works on adjusting any bright color on the screen by dimming effect. This fits the image into the total power limit.
How to fix LG TV's Dimming and Brightening issue?
Here are tested solutions to solve this issue. To stop LG TV Automatic Dimming feature you can checkout with the following changes –
Disable TPC (Temporary Peak Luminance Control) & GSR (Global Sticky Reduction)
Start by pressing the 'IN START' button on your TV remote.
Enter the default password which is 0413
Click on OLED on the Menu option
Turn off the 'Enable TCP'
Scroll down and off 'GSR'
Click on the exit button of your remote
Restart your LG TV
Turn Off Energy Saving Mode
For Modern LG TV models:
Go to Settings > Support
Select 'Energy Saving'
Select 'Energy Saving Step' and set it Off
For older web OS go to –
Settings > All Settings > Picture > Energy Saving.
Turn it Off
Turn Off AI Brightness
Go to Settings > General > AI Service
Turn Off 'AI Brightness Settings'.
Turn Off Local Dimming
If you have an LG Nano Cell TV, you can turn off the local dimming feature –
Go to Settings > All Settings > Picture > Picture Mode Settings
Scroll down and Select 'Picture Options'.
Select 'LED Local Dimming' and turn it OFF.
Adjust the Picture Settings & Mode
By adjusting the picture settings and mode manually you can fix the automatic dimming on your LG TV.
Use the Standard Dynamic Range (SDR)
Adjust the contrast on your LG TV
Make adjustments in brightness by turning up the OLED light or peak brightness.
You can set the OLED light below 50 without touching the contrast.
Switch picture mode to vivid to get desired brightness on your screen.
Brightness in a TV screen takes all credit for displaying the details and colors of the image properly. It's your choice to adjust the brightness of your TV screen. It can be done from the Smart TV Settings. The energy-saving mode enabled on LG TVs can alter the brightness level. The problems with the brightness level of your TV could be due to a couple of reasons like
Energy Saving Mode
Picture Mode
Brightness dims from Settings
Pane issue
Input source issue.
However to fix your TV screen brightness issues you can try certain troubleshooting tips-
Disable Energy Saving Mode
Press the Menu button on the TV remote
Navigate to Settings
Go to Advanced and select Pictures
Select Energy Saving mode
Turn it off then click if the error persists.
Reboot your LG Smart TV
At times your TV's brightness gets affected even in idle mode. This could be due to your Smart TV glitch. If you press any button on your remote, the device will be active.
Rebooting could solve the idle glitch in smart TVs. To reboot your TV press the power button on the remote and then unplug the power cord. After a few seconds plug in back and wait for some time for Rebooting.
Switch To Different Picture Mode
Navigate to Settings
Select All Settings from Quick Settings
Go to Picture settings
Select Picture Mode ( Custom, Standard, Cinema)
Choose your desired option
Change The Brightness Settings Manually
Go to Settings
Go to All Settings and select Pictures
Select Brightness and increase up to 100
Now the Brightness level is increased
Turn off Local Dimming
LG Tv brightness issues could be resolved with this feature. It is a technique that improves image quality by darkening the black part of the image more which makes your screen brighter when the picture is dark.
Contact Customer Support
In case the above-mentioned techniques do not solve your problem, you should definitely contact LG customer care for further assistance.
Conclusion
Let's conclude the post on LG TV keeps Dimming and brightening issues and its fixes!
In most of the cases, I found it solves out after turning off the energy saver mode.
I hope the solutions above helped you in fixing this issue.
Thanks for your feedback!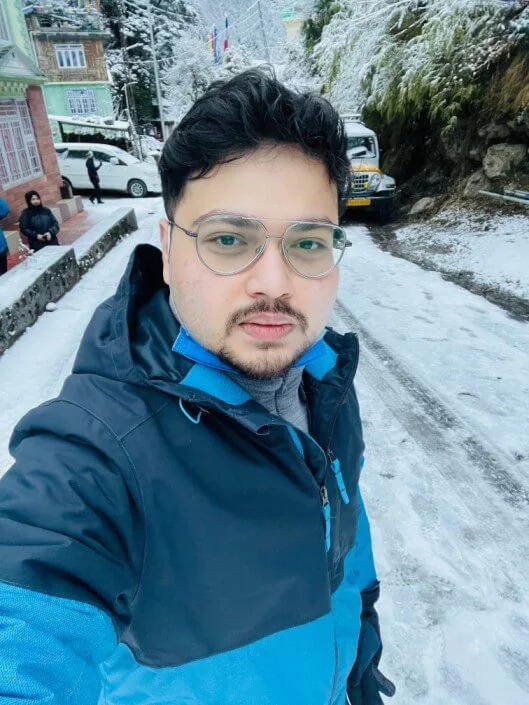 I'm Anirban Saha, Founder & Editor of TechBullish. With a B.Tech in Electronics and Communication Engineering, and 5+ years of experience as a software developer, I have expertise in electronics, software development, gadgets, and computer peripherals. I love sharing my knowledge through informational articles, how-to guides, and troubleshooting tips for Peripherals, Smart TVs, Streaming Solutions, and more here. Check Anirban's Crunchbase Profile here.