Logitech M275 is a great mouse from the mid-range of wireless mice.
It is a wireless mouse that has been designed to provide a comfortable and ergonomic experience for the user.
If you want to know about this mouse its features, performance, durability, and more in detail, this is the right post.
Being a mid-range mouse, should this be the perfect mouse for regular work?
So let's start the Logitech M275 review to know in detail about this mouse.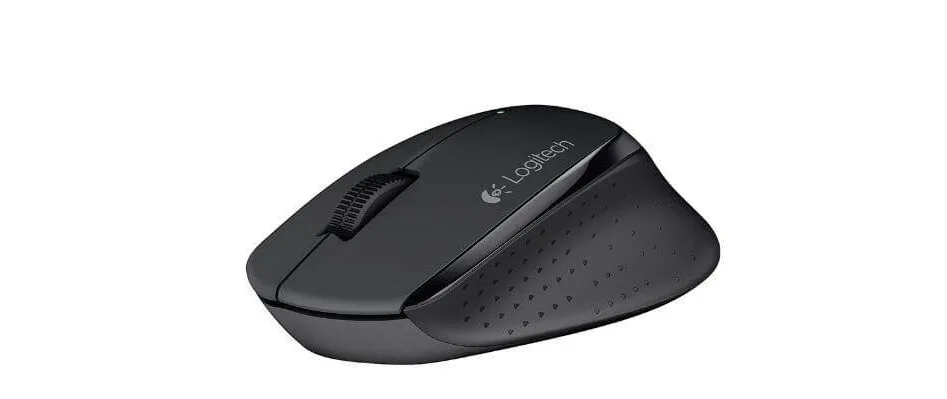 Logitech M275 Review
Logitech M275
Summary
Logitech has always been a reliable brand for computer peripherals, and the M275 mouse is no exception. It has a comfortable design and works well with Windows, Linux, and Mac computers and Laptops.
Overall, if you look at all the aspects of this mouse, this does not leave any scope to complain. I am impressed by the design and how well it fits in the hands.
Design
The Logitech M275 mouse has a compact design that would fit a medium-sized hand very well.
Also, the mouse has a curve shape that would fit your palm.
As per the design, this mouse has a great aesthetic look and looks great.
This mouse has a matte finish on its body. Also, the curved edges of this mouse have a patterned textured rubberized surface that enhances the mouse's grip.
Build Quality
Logitech's build quality of the mouse is better than the other competing brands. With this mouse that is a Logitech M275 mouse, it is not an exception.
The build quality is good and looks promising that it will last for a long time.
The material is hard plastic and feels like it is devoid of any cheap materials. The sides as a premium rubber grip shape.
Comfort using Logitech M275
Logitech M275 has curved sides and rubber grips there which help to grip the mouse.
This rubber grip prevents the mouse from getting sleep during extended use for a long time.
Even if your hands with your mouse want to sleep out of your hand, the mouse grip fits naturally to the hand.
Also, the mouse has a high back which helps in better fitting and provides more comfort during use.
Connectivity
The Logitech M275 mouse supports a 2.4 GHz Logitech Unifying Receiver.
By plugging in the Logitech unifying receiver, you can connect to any desktop, laptop, smart TV, etc.
The connectivity is consistent and reliable. You would get a range of 10 meters with wireless connectivity using the receiver.
The connection won't feel any lag, and it will always be stable.
Performance
If you use M275 for regular use, you will not find any connectivity delay.
Also, the mouse movement is high-speed.
The accuracy of the clicks is outstanding, and the scroll wheel is very accurate.
You can quickly scroll each line without any problem.
The tracking capability of this mouse is excellent. This precise tracking is achieved by the optical sensor of this mouse which emits invisible light.
The tracking is accurate on any wooden surface metal surface or any opaque type of surface.
DPI
This Mouse has a DPI of 1000 which is good to use for regular use. However, if you play FPS games you may need to get some higher DPI options.
Dimensions/Size
| | | |
| --- | --- | --- |
| | Dimension in cm | Dimension in inches |
| Depth | 10.5 cm | 4.15 inches |
| Height | 3.83 cm | 1.5 inches |
| Width | 6.78 cm | 2.67 inches |
Weight
The weight of the Logitech M275 is 100 g which is standard.
Software and OS support
The supported platforms for the Logitech M275 are Windows 10, Mac OS, and Linux OS.
These mouse features are compatible with all these Operating Systems.
This mouse has the Logitech options support with this.
The Logitech option has all the options for customizing the experience of using the mouse.
All the features and other settings can be done using this one software that is Logitech options.
Battery Life
This mouse has a battery life of 18 months. This battery life is standard as compared to other mice from Logitech.
The performance would not degrade even if the battery gets low.
This mouse also has a power-saving mode, also known as a sleeping mode.
Deep Sleep Mode: This is an excellent power-saving mode. The Logitech M275 enters into deep sleep mode after 5 minutes of inactivity of the mouse. It again turns on once you click.
Sleep Mode: This mouse would enter sleep mode after 10 seconds of inactivity. You can wake up the mouse by moving it.
How to connect Logitech M275?
To connect the Logitech M275 to your computer and laptop, you can follow these steps:
Open the battery compartment at the back and remove the paper inserted on the side of the battery. (needed for first-time setup)
Once you open the battery compartment, take the Logitech Unifying receiver out. You will find the Unifying receiver to the left of the battery compartment.
Turn on the mouse by toggling the On/ Off button at the bottom of M275. You will see a green light at the top of the mouse, which signals that the mouse is turned on.
You can plug this Unifying receiver into your PC or laptop to which you would like to connect.
Finally, you have connected the mouse.
FAQs on Logitech M275 Wireless Mouse
Q. Is M275 an ergonomic mouse?
Ans. M275's design is ergonomic with curved edges, and a textured rubberized grip on its sides.
Q. Does M275 have an On/Off Button?
Ans. Yes, there is an On/Off button on the backside of the M275 mouse.
Q. Is Logitech M275 a Bluetooth mouse?
Ans. No, the Logitech M275 is not a Bluetooth Mouse. It connects wirelessly using a 2.4 GHz Logitech Wireless Receiver.
Q. Is the m275 mouse compatible with the Unifying receiver?
Ans. No, the M275 mouse is not compatible with Logitech Unifying Receiver. It works with the Logitech USB Nano Receiver.
Conclusion
Let's conclude the Logitech M275 review!
After seeing all the features, the Logitech M275 mouse is worth considering.
The Logitech M275 is a great mouse for both personal and professional use.
It has a comfortable design, is easy to use, and has long battery life.
I would highly recommend this mouse to anyone looking for a quality, affordable option.
I hope you enjoyed reading this post! Please feel free to share this post.
Thanks for your feedback!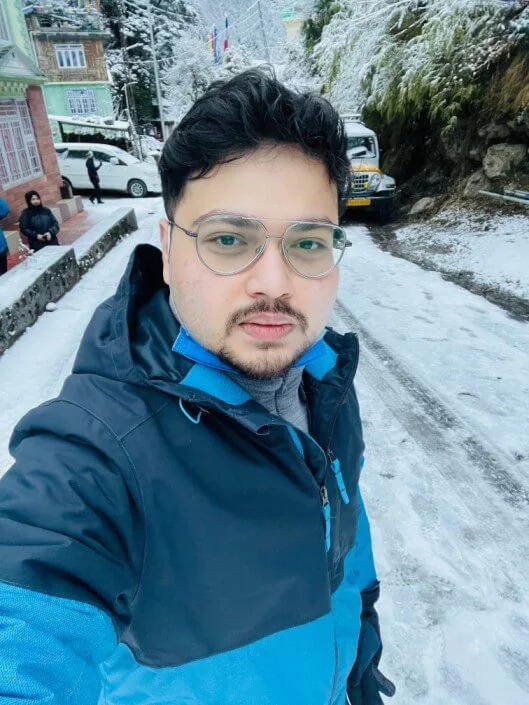 I'm Anirban Saha, Founder & Editor of TechBullish. With a B.Tech in Electronics and Communication Engineering, and 5+ years of experience as a software developer, I have expertise in electronics, software development, gadgets, and computer peripherals. I love sharing my knowledge through informational articles, how-to guides, and troubleshooting tips for Peripherals, Smart TVs, Streaming Solutions, and more here. Check Anirban's Crunchbase Profile here.