When you purchase a Razer peripheral, you can install the official Razer software Razer Synapse to have better control over your peripheral.
Once you have installed it, you have various features, and among them is a mode called Razer Hypershift. Many are in the dark regarding this mode available in Razer Synapse software.
Let's get started!
So, What is Razer Hypershift? Razer Hypershift is a mode that gives a player the ability to use a secondary function key on their keyboard or mouse.
It should be known that keyboards or mice have multiple functions, especially when they are combined by other keys when pressing.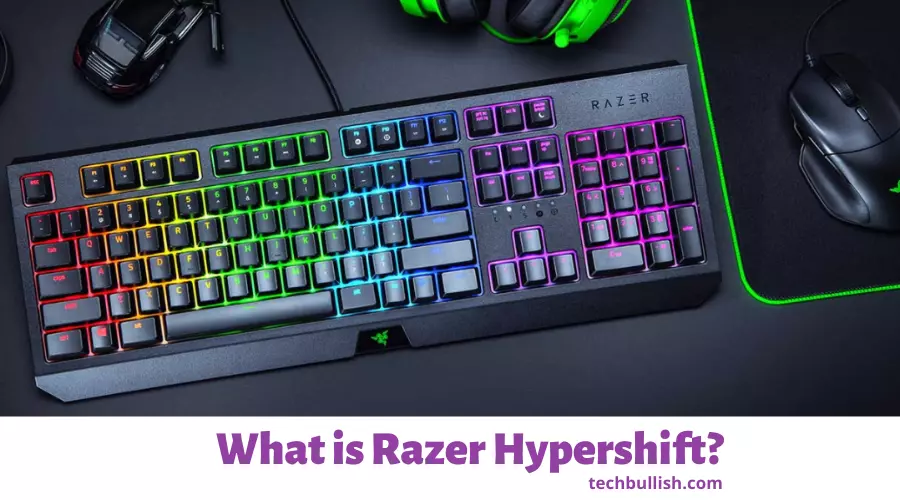 I can also say that if you press the Razer Hypershift key, it will toggle the default functionality of the particular switch of the mouse or the switch of the keyboard to the assigned secondary functionality configured in Razer Synapse 2 or 3.
When in the game of Fortnite, the more abilities a player has at his disposal, the better. This is because he has more weapons that he can use to defend himself.
One of these abilities is Hypershift, a key that allows players to use multiple abilities with a single push. Think of it as a key that unleashes a secondary ability.
What does Razer Hypershift do?
Being an additional mode, it allows players to add secondary functions to already existing keys of your keyboard. With the help of Razer Hypershift, players can set or at least have multiple functions for various keys on their keyboard.
The good thing about Razer Hypershift is that it is not limited to the keyboard only; the added functions are also available on the Razer mouse.
Where is the Hypershift key?
Hypershift is not a key that you can locate on your keyboard; instead, it is a mode that is activated by pressing and holding the Hypershift key (fn), which is found right of the space bar.
Additionally, the Hypershift key is among the keys you cannot configure to give a secondary function.
How do you use Hypershift?
Ideally, almost all keys retain their default behavior when you press the Hypershift key. With that said, you will need first to configure this mode.
Once you have installed the Hypershift function, press and hold the Hypershift key 'fn' and then press your preferred key regarding the command, you want to input. It is just like you do with other keyboard shortcuts.
Steps to configure Razer Hypershift
To fully configure the Hypershift function, you must upgrade or have Razer Synapse 3.0 software.
Install the software on your computer or desktop.
Once you have installed it, you will have full access to a customizable tab that you will find under the peripheral of which you want to use the function.
You can activate this feature by clicking a button under the peripheral image.
What is a sensitivity clutch?
It is a special function that allows gamers to tweak their sensitivity to predefined DPI by pressing and holding down a designated button.
If you release the button, it will return to its previous sensitivity set.
How to use Razer Hypershift on a Razer keyboard?
If you are activating it using the keyboard, you can only change it by activating Hypershift mode from the standard by clicking on it; it will turn orange and then do the mapping function of these keys while you have pressed the Hypershift key.
Razer Hypershift Benefits
Razer Hypershift is a function that is very beneficial to gamers because:
It allows gamers to unlock more functions in addition to existing button assignments temporarily.
It also doubles the number of buttons you can customize on your device.
You can get a competitive edge over your peers by using this mode.
You can take your gaming skills to the next level when you use this mode.
After looking at this feature in-depth, you can understand its usefulness to gamers and all keyboard users.
FAQs on Razer Hypershift
Q. Is Razer Hypershift bannable?
Ans. Razer Hypershift is not bannable, but using it for the auto click, rapid-fire, or any macro can get you banned in gaming.
Q. Does Razer basilisk have Hypershift?
Ans. Yes, the Razer Basilisk has Hypershift support to configure its 11 programmable buttons to map to any secondary functionality.
Q. Does Razer Hypershift work across devices?
Ans. Razer Hypershift works across devices that are Razer Synapse 3 supported.
Q. Does Razer Blackwidow support Hypershift?
Ans: Yes, the Razer Blackwidow supports Hypershift.
Conclusion
Let's conclude the post on Razer Hypershift.
I hope you enjoyed our article.
We know that you can make the most of your keyboard gaming and use the keyboard to its full potential with this knowledge.
Thanks for your feedback!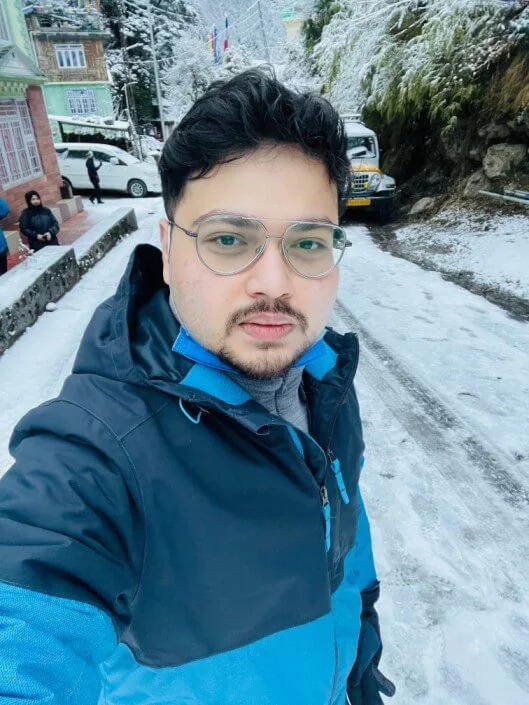 I'm Anirban Saha, Founder & Editor of TechBullish. With a B.Tech in Electronics and Communication Engineering, and 5+ years of experience as a software developer, I have expertise in electronics, software development, gadgets, and computer peripherals. I love sharing my knowledge through informational articles, how-to guides, and troubleshooting tips for Peripherals, Smart TVs, Streaming Solutions, and more here.