You might have already heard about TTC switches being discussed in the community of mechanical keyboard fans.
So, if you want to know about the TTC switches review and a complete guide on the switches, types, and more, this is the right post.
While reviewing, I would consider all the aspects that would matter much for typing and gaming.
Let's begin the post!
What is a TTC switch?
TTC switches are transparent cases (except the Watermelon Milkshake variant) MX style mechanical switches of Tactile and Linear types.
The TTC switches are the TTC Bluish White switch, TTC gold pink switch, the TTC Watermelon Milkshake switch, etc.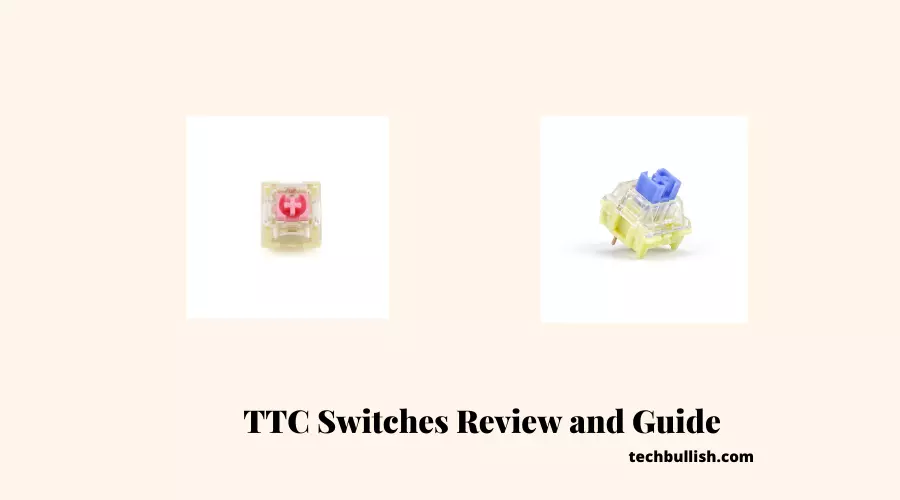 TTC switches review
TTC switches aren't that popular and still niche.
The only reason they aren't that popular is that Cherry MX switches are much more common!
TTC switches offer a unique experience for typing enthusiasts looking to find a perfect match for their typing needs.
However, there is a reason why people like TTC switches.
The reason is that they tend to last longer and the price is low.
However, the main reason is that they don't require as much force to activate as Cherry switches.
While Cherry switches are bouncier and give a better tactile feel, which is the main reason why they're so common, it is always a tradeoff.
The TTC switches have a clear casing which I like very much.
This comes in handy, especially when you will use an RGB keyboard.
These transparent casing switches will emit much light, which is a great thing to consider.
Types of TTC switches
There are several Tactile TTC switch variants:
TTC Bluish White Switch
TTC Watermelon Milkshake
TTC Gold Brown V3 switch
Also, you get several linear variants TTC too:
TTC Gold Pink switches
TTC Golden Blue switches
TTC Golden Red V3 switches
TTC Silent Red V2 Switches
Build Quality
The TTC switches' quality is excellent and durable enough for your gaming sessions and even when playing competitive games.
The load capacity, and number of clicks durability is good for TTC switches.
Features
If you're reading this, chances are you're a typing enthusiast.
TTC switches are the best things that have ever happened to your fingers.
TTC switches use gold contact leaves and soft plastic stems, making an unparalleled, smooth typing experience.
TTC Gold Pink 37g, TTC Silent Red 45g, TTC Golden Red 43g, and TTC Golden Blue 37g come with linear feedback.
For those looking for more tactile feedback, there are TTC Bluish White 42gf with a notably high actuation point and the 55g force TTC Watermelon Milkshake and TTC Golden Brown.
Experience
TTC switches are designed to provide an unparalleled typing experience.
They are tactile and linear, making them suitable for both gaming and typing.
TTC switches are also available in many colors, including the ever-popular pink.
If you're looking for the next step in mechanical keyboard switches, these gold-contact switches might be it.
With a smooth, soft leaf that makes for an unparalleled typing experience and several different options for feedback (linear and clicky, with and without audible feedback), this might be the switch for you.
Check out this TTC mechanical keyboard switches review now!
My View
Overall, I liked the TTC switches variants very much.
I liked the tactile variant over the linear ones of the TTC switches as I prefer having tactile feedback from my clicks.
I would recommend going for linear if you play a lot of FPS games.
One downside I found is that these switches sound a bit scratchy when clicked and can be fixed by lubricating them.
So, once you need to add some lubrication to make it smoother, these are good switches and look good when used on an RGB lighting setup.
TTC Switches List
Here are the several TTC switches available with Tactile and Linear type.
| | | | | | |
| --- | --- | --- | --- | --- | --- |
| TTC Switches variants | Operating Force | Switch Type | Pre Travel | Mount type | Durability |
| TTC BLUISH WHITE SWITCH | 42g | Tactile | 2mm | 3 pin Plate Mounted | 100M strikes |
| TTC GOLD PINK MECHANICAL KEYBOARD SWITCHES | 37g | Linear | 2mm | 3 pin Plate Mounted | 100M strikes |
| TTC WATERMELON MILKSHAKE SWITCHES | 55g | Tactile | 2mm | 3 pin Plate Mounted | 50M strikes |
| TTC GOLDEN BLUE SWITCHES | 37g | Linear | 2.2mm | 3 pin Plate Mounted | 80M strikes |
| TTC GOLDEN RED V3 SWITCHES | 43g | Linear | 1.8mm | 3 pin Plate Mounted | 80M strikes |
| TTC GOLD BROWN V3 SWITCHES | 55g | Tactile | 2mm | 3 pin Plate Mounted | 80M strikes |
| TTC SILENT RED V2 SWITCHES | 45g | Linear | 1.8mm | 3 pin Plate Mounted | 80M strikes |
Are TTC switches any good?
Sure! The TTC is great for beginners and pros alike.
TTC switches have a good amount of durability averaging at 80M for most of the variants.
They are good ones considering an average user using it for gaming and typing.
Also, being budget-friendly is a great thing to have.
Are TTC gold pink good for gaming?
The gold pink switch is a linear mechanical switch with a low operating force, i.e., 37g only, and has a pre-travel of 2 mm, which is good. Gold Pink switches are good for gaming.
What kind of switches is TTC gold pink?
TTC gold pink switches are linear types of mechanical switches with an Operating force of 37g.
Conclusion
Let's conclude the post on TTC switches review and complete the guide.
TTC switches have a lower price as compared to the Cherry switches and are good in the budget.
However, they feel a little bit scratchy while typing.
If that does not matter much, then this would be a good switch for you.
I hope you enjoyed reading this post.
Thanks for your feedback!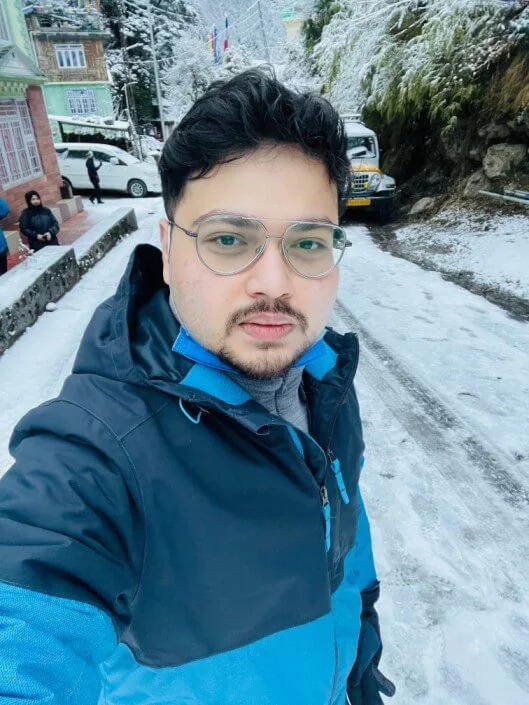 I'm Anirban Saha, Founder & Editor of TechBullish. With a B.Tech in Electronics and Communication Engineering, and 5+ years of experience as a software developer, I have expertise in electronics, software development, gadgets, and computer peripherals. I love sharing my knowledge through informational articles, how-to guides, and troubleshooting tips for Peripherals, Smart TVs, Streaming Solutions, and more here.