A very popular electronic device in vogue for all rooms is a Smart TV. Although affordable, this Magic Box comes in varieties with huge differences in prices across models and brands.
While purchasing a TV (Smart TV) we only look at the cost of purchasing it but not at the other cost attached to it that occurs on the go.
In this post, I will discuss in detail about the average TV cost in the USA and the total cost to run TV per day, per month, per year, and more.
Let's get started!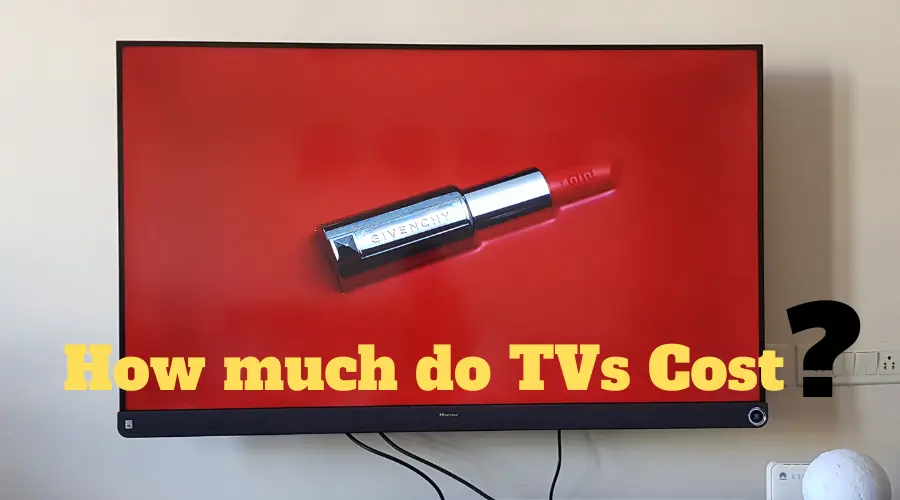 How Much Do TVs Cost?
Prices for a Smart TV come down to $255 and shoot up to $1,750 for higher-end models. The average price of Smart TVs(including TVs of Android, and Roku platforms) can cost $776.73. Price for Smart TVs varies for each manufacturer and feature.
With the compilation of a selection of TVs made by various popular brands, we rough you with an idea to make your choice better.
For a 43-inch screen, LG offers you its best price of $459.98 on its LG43UM7300PUA model.
Sony brings you their 43-inch X800H Smart TV with 4K resolution at $598.
Vizio tags $254.90 on a 40-inch screen, D40-DI D- series Smart TV, which is by the way the cheapest price for a Smart TV.
Samsung brings you it's TV8000, 43 inch Smart TV with 4K Resolution at $347.99.
If you are hunting for a mid-ranged Smart Tv then Samsung QN49Q60RAFXZA should be your target. It comes with a 49-inch screen featuring a 4K display, HDR with Google Assistant, and Alexa compatibility.
A bit lower than the average price, this Smart TV will fit in your space at $739.
The assumption of a bigger screen is more expensive is not a smart thought when it comes to Smart TVs. At times Smart TVs with smaller displays are more expensive than bigger ones.
Features packed into television contribute to their price. A 49-inch XBR in Sony features an OLED display although the 55-inch model uses a different LED array system featuring the same resolution and component.
The OLED display hikes the price for Sony XBR49 inch by $50 more than its 55-inch counterpart.
Manufacturers of Smart TVs are packing as many features into one device gathering the margin between the retail price and total production thinner. This is getting Smart TVs cheaper with their pricing.
| | | |
| --- | --- | --- |
| Brands And Model | Size | Price |
| LG 43UM7300PUA | 43 inches | ~$459.98 |
| LG OLED 48CXPUB | 48 inches | ~$1499.99 |
| LG OLED 55E8PUA | 55 inches | ~$1746.99 |
| Vizio D40-D1 D-Series | 40 inches | ~$254.90 |
| Vizio D50-D1 50 inch 1080pSmart LED TV | 50 inches | ~$429.98 |
| Vizio M658-G1 M-Series Quantum 65"4K HDR | 65 inches | ~$999.9 |
| Sony X800H43inch4KUltra HD 2020 Model | 43 inches | ~$598.00 |
| Sony XBR49X900F | 49 inches | ~$898.00 |
| Sony XBR55X900F | 55 inches | ~$848.00 |
| Samsung TU-8000 Series- 4K UHD HDR | 43 inches | ~$347.99 |
| Samsung QN49Q60RAFXZA | 49 inches | ~$738.99 |
| Samsung UN55RU7300FXZA Curved 4K UHD 7 Series | 55 inches | ~$497.99 |
A few Facts which you should consider while deciding on your budget while purchasing Smart TVs are:-
1. Price Range: Your expenditure should not equate to more features but you should also check out better features. A 40 inches screen Smart TV with better quality, clarity, crisp colors and fine performance will cost more than a 49 inches TV.
2. Right TV Size: Temptations to have an 80 inches screen in your space might be fanatical. Your TV size should be proportionate with your room size. An impractical choice of minimizing the distance between you and your TV might cause unnecessary neck strain as well as blinding while watching at night.
3. LED or OLED: More durable than traditional LEDs, OLED produces lifelike pictures although the technology is more expensive. LED TVs have an array of LEDs shining behind the panel to perform pictures, meanwhile, OLEDs automatically adjust, showing their best in dimmer areas.
LED TV is not easy to process with dark or black elements in a picture whereas OLED handles black better. With angle too, LEDs have issues with viewing angles on the lower tier but OLED makes it good.
4. TV Resolution: Your choice should be a TV compatible with Higher Dynamic Range or HDR. You can reach the highest resolution possible for your budget. Not a placebo effect though, you will see the difference right away. 1080p or HD resolution might be fine to choose from.
Make sure to check out if your Smart TV has a LAN port for a more stable connection, it is an inbuilt feature though for all Smart TVs today.
5. Warranty: A warranty is a blessing in disguise for your Smart TV. The more the better. Extended warranties are also available to save you in the future.
For your Smart Tv purchase get a system-wide coverage warranty instead of just individual coverage.
How much does it cost to run a TV per month? ( In USA)
While owning a Smart TV, the regular cost that occurs to run it includes Electricity bills, spending on OTT platforms, and the cost of running Wifi Internet.
On average, the total cost to run a TV per month is $110 considering $0.5(LED TV) to $5 (for Plasma TV) for electricity expenses, $72.60 per month on OTT platforms, and $36 on the Internet.
The total cost to run a TV per day is $3-$4 considering Electricity, OTT platform, and internet expenses.
The average cost to run a TV per year is $1000-$1200 considering Internet cost, OTT platform cost, and Electricity cost.
Electricity Bills
One can dump a burden of loaded electricity bills if they do not set up eco-start-up functions or turn them off. The electricity cost of your TV depends on how long you keep your TV switched on per day.
According to the analysis of Eco Cost Saving, the average cost per month for running a 40-inch TV is 81 cents or $9.69 annually.
15 cents per kWh on assumptions. Supposing you don't turn off your TV ever, your cost each day would be 42 cents. Based on such an estimation, it will cost you $12.60 per month or $151.20 annually.
A few precautions could save you money on electricity bills. Timers on Smart TVs can power off your TV automatically and lowering your brightness and contrast can save power.
TV Energy costs for 5 hours of daily usage (Approx)
| | | | | |
| --- | --- | --- | --- | --- |
| TV Size | TV Type | Power | Cost$/Month | Cost$/Year |
| 32" | LED | 30W | 0.495 | 5.94 |
| 40" | LED | 45W | 0.743 | 8.91 |
| 55" | LED | 70W | 1.155 | 13.86 |
| 55" | Plasma | 200W | 3.300 | 39.60 |
| 55" | OLED | 40W | 0.660 | 7.92 |
| 65" | LED | 90W | 1.485 | 17.82 |
| 65" | Plasma | 300W | 4.950 | 59.40 |
| 65" | OLED | 50W | 0.825 | 9.90 |
Note: Daily Use of 5 Hours is Considered
[Source]
Average Expenditure for OTT Platforms
Basically, on average $72.60 per month is spent on cable by Americans. Sensationally trending are the streamers which is a cheaper alternative.
1. Netflix enjoys supremacy in the streaming space. It has three packages basic standard and premium to offer at $8.99, $13.99, and $ 17.99 each per month.
2. The second player in this zone is Amazon Prime videos which cost $8.99 per month. An Amazon Prime membership for $12.99 per month or $199 annually is also enjoyed by streamers.
3. Hulu is another live TV package giving access to HULU movies and TV show libraries. Although Hulu is planning to raise its price by $1 a month soon, it has basic plans to offer too.
A one-month Hulu plan will cost $6.99 other than its add-free package which shall be $12.99 per month. The live TV price for Hulu will remain the same. Either $64.99 or $70.99 per month depending upon ads or not.
Internet Consumptions for Smart TVs
The average monthly internet Cost in the USA is $36.66. (Source)
Smart TVs have excellent connectivity features with the internet. An hour of live broadcast requires 10Mbps of bandwidth and around 1.5 GB of data consumption.
With its built-in Wifi, Smart TV is able to connect to a wireless network during the setup of your TV. Using a wire connection you can connect your router to your TV via an ethernet cable.
Data consumption could be about 1GB per hour for streaming a TV show in standard definition whereas up to 3GB of data per hour while streaming HD videos.
Overall you need 5 Mbps data to stream movies and TV shows with sustained speeds depending on the preferred video resolution. For SD you will need 0.7 to 1.1 Mbps, for HD it will be 2.5 to 5 Mbps and for 4K streaming at least, 20 Mbps is recommended.
Does TV use a lot of electricity?
Most TVs use about 80 to 400 watts, depending on their features. Smart TVs consume about .05 watts of power on standby mode and an average TV uses 0.265 Kilowatt-hour per hour.
Streaming HD music and 4K video use more energy because more data is being sent.
Does leaving the TV on Standby Mode cost electricity?
It is advisable to turn off your TV at night and remove it from standby mode. This saves electricity, perhaps saving some money from your bills. TVs are one of the most common standby electrical culprits.
Standby mode electricity estimates from 2.25 percent to 5 percent of the power consumed while the TV is one.
Most TVs today consume less than 5 Watts a year in standby. Standby power used by older devices can be 10W to 15W per device but modern HD LCD television may be more useless than 1W in standby mode.
How often do you replace TV?
According to industry experts, TVs are replaced on average every 7 to 8 years. Your TV replacement can also be fruitful in case your old TV indicates certain signs which are:
High electricity bills
It doesn't work with other gadgets and services
Colored lines appear across your screen
The TV screen is going out or fading
TV takes forever to start
Delivers poor sound quality
A case of TV screen burn-in.
Is buying a new TV worth more than repairing an old one?
All you entertainment lovers out there who are keen to enjoy the latest TV sets may upgrade more frequently. Before brightness and other features begin to suffer any television should last for at least 10 years.
Moreover, TVs may last longer if protected by an extended TV warranty coverage from your brand.
However, there are plentiful reasons from outdated technology to impacted viewing pleasure to have a new TV set for your space.
Innovations in TV technology are rapid and prosperous. Older, non-Smart TVs can get general reasons enough to upgrade rather than repair. Upgrading to a current model will mark the most seamless and enjoyable experience.
In situations where your old TV needs repairs regularly, buying a new TV can be cheaper than getting it repaired often.
If your TV is under warranty, you should check out with your dealer if it needs to be repaired or replaced in the first place.
In case of a cracked screen, replacement would be a wise decision than spending huge amounts on repairing it.
It is always cheaper to fix a TV but at times technicians recommend a replacement for various reasons they may not have spares or have no expertise to fix that particular mode of the TV.
The overall rule of thumb is to nix any repair that costs more than half the price of a new one!
Conclusion
Let's conclude the post on how much do TVs cost!
Though the average cost per year of owning a TV is considerably high, still the entertainment it provides is great. It is a great investment for your home entertainment needs.
I hope you liked reading the post and found this helpful.
Thanks for your feedback!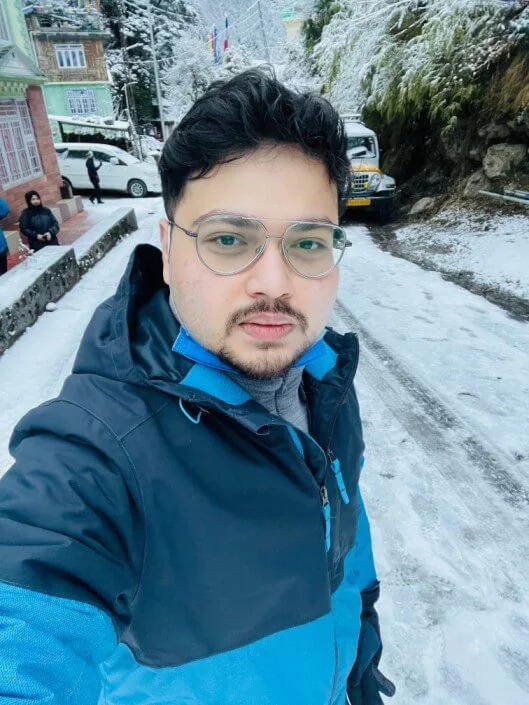 I'm Anirban Saha, Founder & Editor of TechBullish. With a B.Tech in Electronics and Communication Engineering, and 5+ years of experience as a software developer, I have expertise in electronics, software development, gadgets, and computer peripherals. I love sharing my knowledge through informational articles, how-to guides, and troubleshooting tips for Peripherals, Smart TVs, Streaming Solutions, and more here.