If your Vizio Tv freezes or your Vizio tv is stuck, then this is the right post you are looking for. When it comes to budget friendly 4K television sets, Vizio TV offers the best deals amongst all.
Contrarily some effects of this low priced product might not be pleasing for you. Vizio TVs are counted in the list of TVs with freezing picture problems.
In this post, I discussed the causes for your Vizio TV to freeze and troubleshooting steps to fix it.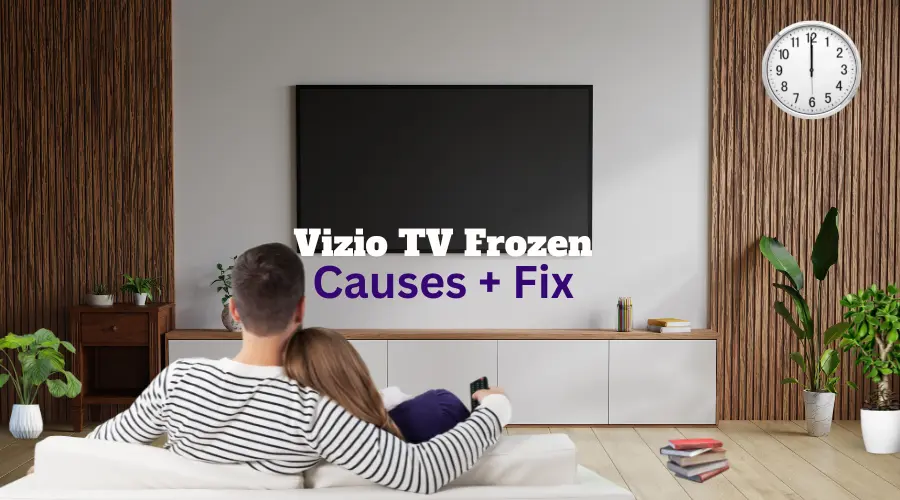 Let's get started!
What causes my Vizio TV to freeze?
If your Vizio TV freezes or its picture gets stuck here are the reasons why it is happening:
Weak Signal to your TV
Disruption in the TV signal or perhaps a weak signal altogether causes general pixelation or freeze your Vizio TV. Rebuffing is also caused due to changes in your internet connection speed.
Slow Internet due to Shared Internet by Multiple devices:
If you are using numerous devices that consume bandwidth at the same time on your home network, it slows down the entire network. Your streaming process can be improved by turning out other devices.
To confirm your slow internet connection received by your TV, you can run an internet speed test on your Vizio TV. However at times reasons may vary depending on your TV's service provider and the type of TV service you have.
Firmware Bug
Often there comes a firmware bug which can cause your TV to get into frozen state unless the bug is resolved.
How to fix Vizio TV Frozen?
A problem with your satellite settings, a firmware bug, a hardware malfunction or an issue with your internet connection – there are numerous reasons that can cause your Vizio TV to freeze.
To Fix Vizio Tvs Freezing issues are not difficult and you would be able to read our troubleshooting guide.
The complete and detailed steps to troubleshoot and their diagnosis for a frozen Vizio TV are as follows –
Using Stable Wi Fi Network or Ethernet to Solve Internet Connection Problem
A stable Wi Fi network or a wired Ethernet connection ensures enough bandwidth for smooth moves of all the features of your Vizio TV. An unstable internet causes freezing and pixelation while streaming.
Consider an adequate amount of data speed while selecting an internet plan. Too many devices on one network reduces speed thus causing a frozen TV. Internet speed varies for different platforms.
Checkout a speed testing app on your smartphone or PC. Check the internet connection on your router if your speed is not high enough. Unplug the router from the outlet and after a few minutes plug in to restart.
Press and hold the router button for sometime. If this doesn't work, press and hold the power button and the reset button for 30 seconds to resolve your internet issue.
Use A High Bandwidth Network
A 2.4GHz network having multiple devices running on the same Wi Fi will slow down the internet speed due to higher latency.
A 5GHz network increases bandwidth and supports better accommodation without affecting latency.
It can transmit data fast over a shorter distance. Switching to the 5GHz band is quite simple.
Click on the 'Network' option from the main menu.
Select 'Wi Fi' and click on the '5GHz band'.
To connect to your network, input your network password.
Power Cycle The Vizio TV
An easy step to troubleshoot issues on your TV is a power cycle test method. Unplug your TV for 2 minutes and then turn it back on after a while. A soft power cycle may solve an app crashing issue. It's quite simple to perform this.
Press your TV remote button and select 'Settings'.
Click on 'System' and choose 'Reset & Admin'
Select 'Soft Power Cycle' and click on 'Yes' to confirm.
Update And Reinstall App
Try logging out of your service and log back in if your TV is freezing while streaming. Restart your TV if the issue still persists, this allows the app to load correctly. You also can try to reinstall the app. Bugs are one major flaw in Vizio smartcast TVs. To update your apps you can try the tips.
Press the 'V-button' on the Vizio remote.
Select the 'Apps' and tap the 'Update' button in the Sart cast menu.
Tap 'Next' on the available update on the TV screen
Select 'Update' again
Restart your TV.
Update The TVs Firmware Version
To ensure an update check your Vizio Televisions current firmware version. You can update your TV by following the steps-
Open 'System' on the the Menu tab
Select 'Check for Updates'
Clock 'Update Now' on the available updates if any and follow the on-screen prompt.
Disable Auto Power Off of your Vizio Television
Try changing the power setting if your Vizio TV is freezing. TV's sleep timer can fix freezes at times. Trying these steps you can change the Auto Power off setting –
Open the Timer's option on your TV
Click on 'Auto Power Off' time and 'Disabled this feature'
Choose to adjust the 'Sleep Time' – This allows your TV to go into sleep time automatically.
Turn OFF CEC
Freezing issue is a common problem in Vizio TVs while using CEC. It is mostly related to their TV remotes. Turning this feature off on your TV may resolve this issue at times. Disabling the CEC messages can be done with few steps like –
On the Menu tab click to Select the 'Settings' option
Click on 'System' and then click on 'inputs'
Select CEC from the list and click the 'Disable' button.
Restart your Vizio Television.
Clear TV Storage
Smart TVs store a lot of data and at times its storage gets full leading to critically low storage levels. This might hamper smooth running of your TV with frequent lags or crashes.
To overcome this issue, delete the recordings you do not want or rarely used channels. This action will immediately clutter free your devices for its smooth running.
Also, delete app and system cache to free up space on your Vizio TV.
Doing Hard Reset to Factory Reset Your Vizio TV
Sometimes, we fiddle with TVs settings and change something that causes your tv's firmware to have issues. In that case, if you factory Reset Vizio TV, it solves those issues and reset your TV to its default settings.
To solve the Vizio TV stuck issue hard Reset often comes to rescue and works like wonders.
Using your TV remote you can perform a hard reset on your Vizio smart TV.
You need to unplug your router first.
Press the 'Menu' button on your Vizio remote control
Navigate to 'System' on the menu and select OK
Select 'Reset & Admin' and select OK
Select 'Reset TV to Factory Defaults' and select OK
Soft Reset vs Hard Reset for your Vizio TV
In case you do a soft reset, it majorly happens in the software level and it clears cache, frees up memory, allows the TVs internal capacitors to discharge off.
Also, it restarts the TV to complete the soft reset.
In case of the hard reset, the thing is furthermore. Here, not only it clears memory, cache, resets every setting to its default, it also resets your TVs firmware.
Hence it resets your TV entirely. A hard reset is not required very often and is only required if soft reset does not solve your Vizio TV issues.
Conclusion
Let's conclude the post on Vizio TV Frozen causes and fix!
Even after following the troubleshooting steps it does not work for you. In case your issue is advanced. For that please contact Vizio TV USA customer support and take help from them.
I hope the troubleshooting steps were helpful to you.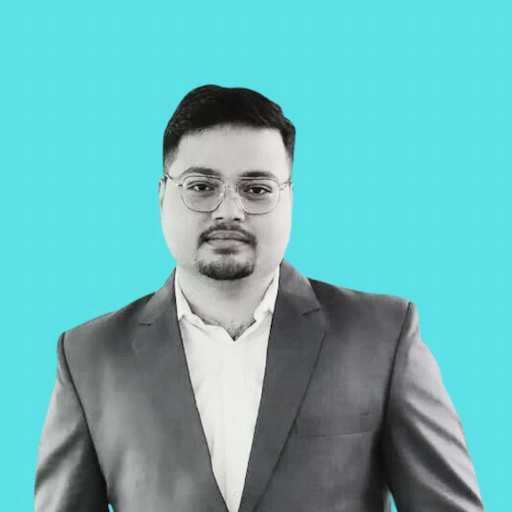 Anirban Saha is an Engineer with a specialization in Electronics and Communication. He is the Founder and Editor of techbullish.com. He has expertise in electronics, software development, gadgets, and computer peripherals. Anirban loves to share his knowledge to help people to help choose the right gadgets, troubleshoot gadgets, and more. Learn More About Anirban.