Hisense TVs are available globally and are a very emerging brand of TV. It makes budget-friendly TV. You may have doubts regarding ownership and how these TVs are.
So, in this post, I will discuss who makes Hisense TVs, where are Hisense TVs made, company ownership, and more details to help you know more about the brand.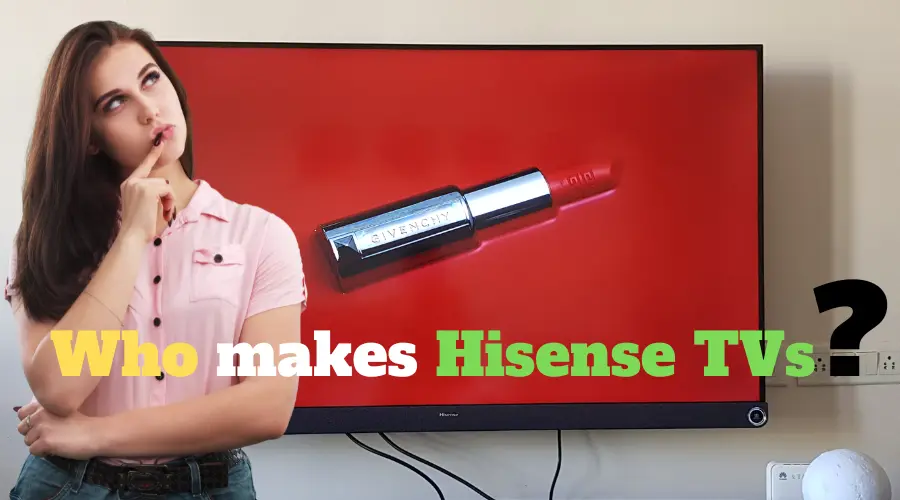 Let's get started!
Who makes Hisense TVs?
Hisense aims mainly in producing Televisions. A Chinese multinational manufacturer of electronics appliances Hisense Group is largely into TV set production than any other electronic appliances.
With its emergence in 1994 Hisense invented a type of transparent 3D television in 2013.
In 2020 Hisense took the credit for introducing the world's first true 8K 10-bit HDR screen TV. It featured an Al-powered HDR algorithm and an image quality engine claiming 6.5T supercomputing power.
Hisense's recent announcement is the launch of the company's first 4K Fire TV featuring a 50-inch 60Hz display and a bezel-less design.
Who is Hisense owned by?
Hisense is definitely owned by Hisense Group, which is a Chinese multinational electronic appliance manufacturer.
The iconic Zhou Houjian founded Hisense which makes popular products for households. A subsidiary of Hisense Group " Hisense Virtual Technology Co., Ltd " manufactures Hisense TVs.
The involvement of a third party in purchasing screens for Hisense TVs is confirmed by Hisense but the identification of the supplier is yet confidential.
Samsung, LG, BOE, AVO, and Sharp are a few major screen manufacturers but the main supplier of the screen for Hisense TV is the Taiwanese company Chi Mei Corporation (Inno Luk Corporation) and AVO (AV Optonics) as known from sources.
Is Hisense TV a good brand?
With its competitive pricing, the franchise hits popularity making Hisense TV a popular brand for consumers. It offers high-end products at a much lower price.
You can rely on Hisense's quality, durability, and lengthy warranty on its TVs. As a potential TV buyer, you must look at the value exchanged for your money.
As such LED TVs have an estimated lifespan ranging from 4 to 10 years, and Hisense televisions with light-emitting diodes offer a lifespan of 5 to 10 years.
Falling on an arithmetic angle, you can enjoy a screen display duration of around 40,000 to 100,000 hours. The longevity of your TV depends on usage, maintenance, model, and general rating.
Hisense TVs come with a better temperature, improved white balance, and nice post-calibration. It continues to improve pixel quality, color precision, and response time built with high resolution.
Featuring itself as an expensive TV, Hisense packs quality and durability. Considering picture quality as a key defining factor of a TV, Hisense can be trusted to deliver high-quality images due to its high-definition pictures.
Moreover, Hisense is a new entrant that trails existing brands such as Samsung, Sony, TCL, LG, etc.
To know more about whether Hisense TVs are good, you can check this post written by me.
Where are Hisense TVs Made?
Considering under a broader title you can believe that Hisense TVs are manufactured by the Hisense Group. Hisense has 14 industrial parks and 20 subsidiaries in China. Other than that they have 17 industrial parks and 16 R&D centers globally.
As an OEM manufacturer, Hisense assembled custom TV sets under a third party, later beginning to assemble TV sets under its own brand in 2000.
Components manufactured in China are used to make TVs at Hisense factories. Assembling televisions is strictly done in Hisense-owned assembly plants across the globe.
This also minimizes taxes on the import of finished TVs for Hisense. Some of the Hisense assembly plants are:
Toshiba Plant in Mexico for the US, Canada, and Mexico
Czech Republic plant for Europe
Plants in China, produce 16 million TVs per year.
Is Hisense owned by Samsung?
Samsung is for sure among the few major screen manufacturers. Another fact is that Hisense does not manufacture screens for its TVs.
Sources from Chinese sites advocate that the main supplier for these screens is a Taiwanese company.
However, Hisense TV belongs to the Chinese manufacturer controlled by the state-owned Qingdao Capital Fund. Hisense is definitely not owned by Samsung whereas it owns 7 percent of the global market in the TV business.
How are Hisense TVs compared to other brands?
Hisense Vs Samsung
Hisense's budget-friendly models are giving tough competition to Samsung's technologically advanced high-end pricey products.
Coming to the panel technology, Samsung is restricted by the company's proprietary QLED technology whereas Hisense offers you a variety of models to choose from.
Hisense brings you Smart TV models with ULED, QLED, and even OLED panel technology.
Quad-Core processor for all image processing tasks is a feature flaunting Hisense's efficiency. The processor has the ability of 4K upscaling and can decode a long list of video formats. Samsung Quad-Core processor on the other hand does not deliver speedy action.
Hisense TVs have unilateral motion handling technology as any expensive Samsung models like the Q80 and the Q90. The competitors are not very different in this aspect.
With an excellent native contrast ratio, Samsung TVs claim superiority but at the same time. Hisense models like H8G and H9G challenge other expensive Samsung TV sets. Both brands own local dimming properties which are quite similar with not much of a difference.
Few Hisense TV models outperform Samsung in peak SDR and HDR brightness levels.
Other than a few expensive Samsung models that overtake Hisense, both brands have excellent wide color gamuts and rich color volumes as they offer similar coverage of the DCIP3 color space.
Hisense TVs do not deliver a fantastic viewing angle which Samsung TV does. Samsung, due to the "Ultra Viewing Angle" layer, improves the viewing angles at the expense of the contrast ratio.
Samsung TVs have a superior glossy finish that blocks most reflections around. Hisense comes with a semi-glossy screen finish which is a less preferred option as it reflects.
Both brands include audio enhancement technology in their TVs. Samsung uses its Object Tracking Sound Technology whereas for Hisense it is double, DBX Total Sonics and DBX Total surround. Both manufacturers are stable with sound quality in their TVs.
For Smart Tvs, it's the universal Android TV platform for Hisense and the in-house Tizen OS platform for Samsung. Both are capable enough although Samsung deserves a bit more acclamation on this.
For input layouts, both brands offer identical input characteristics. Their potentials are matched likewise for Voice Assistance too.
Nevertheless, when it comes to your budget, Samsung is noticeably more expensive whereas Hisense comes as a winner being pocket friendly in your television purchase.
Hisense Vs Sony
Hisense and Sony have been two manufacturers who offer affordable TV sets to consumers. These shopper-friendly brands provide you with value for your money. HisenseU6H and SonyX80K are two mid-range TVs popular and budget-friendly.
HisenseU6H model comes in four sizes ranging from 50 inches to 75 inches whereas SonyX80K is available in six total size options. The other size options in Sony are 43 and 85-inch models.
Hisense offers a cheaper 50-inch model whereas Sony charges less for 65 and 75-inch. Moreover, the 55-inch models are priced the same from both brands.
The giants share some common features for their models other than some exclusive ones. Their commonly shared features are:
Resolution: 4K (3,840 x 2,160)
HDR support: Dolby Vision, HDR10, HLG
eARC support: Yes
Native refresh rate: 60Hz
Colour : DCI-P3 colour space / 10-bit chroma resolution
Auto Low Latency Mode (ALLM): Yes
Smart Platform: Google TV
Other Features: Apple AirPlay, Apple HomeKit, Amazon Alexa, Google Chromecast.
Hisense U6H is a better choice for dark room viewing as it features a UA-style panel with full array LED backlighting adding great contrast.
SonyX80K does not have local dimming, its ADS-style panel does not get dark even during dark scenes and rather struggles to isolate brightness.
U6H covers about 93 percent of the HDR color gamut (DCI-P3) and the X80K holds 87 percent.
The X80K has better motion software than U6H which looks deeply unnatural during sports and fast-paced scenes. Other than a similar design approach, Sony and Hisense offer ample sound bar clearance with basic cable management.
Hisense Vs LG
Giving you excellent quality at an affordable price, Hisense TVs are superior to LG for sure. LG TVs on the other hand is reliable with exceptional quality which gives you a high-end feel overall. This classic battle between the two brands gets the buyer in a dilemma with their choice.
LG TVs have better components that can deliver top-notch picture quality although Hisense also assures a good picture quality if not better than LG.
Falling on the accuracy, LG TVs can beat the color profile of Hisense. However, the difference is noticeable if you focus a bit more.
Hisense TVs credit with the Roku OS, making it easier to use and customize, whereas with LG you have to use their particular WebOS.
LG lifts the trophy with its advanced software and features and its software versions are also modern for Smart TVs. Hisense does not by any chance come at par with the former on these facts.
The striking factor for any purchase is your budget!
Hisense is more pocket friendly as Hisense TVs are significantly cheaper which gets it consideration from buyers.
Contrarily if you desire a high-end premium television set for your decor LG should be your choice.
Certainly, Hisense provides you value for a price with durability and quality that makes it a buyer-friendly deal!!
Conclusion
Let's conclude the post on who makes Hisense TVs!
I hope you liked reading the post and you found this information useful in your research while searching about Hisense TVs.
Thanks for your feedback!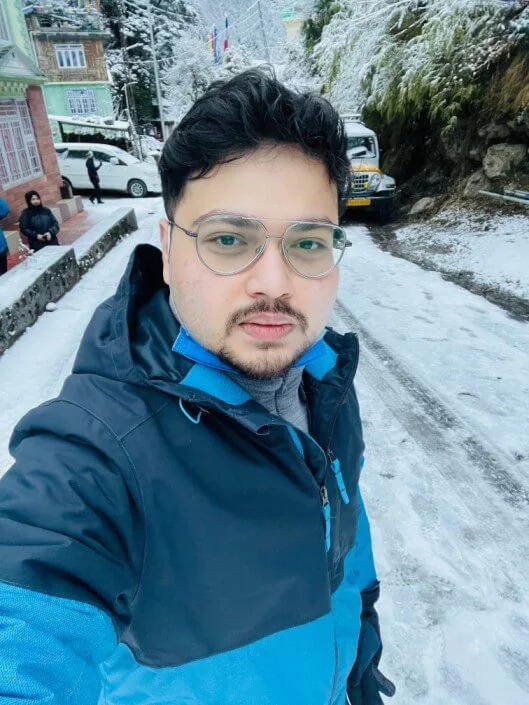 I'm Anirban Saha, Founder & Editor of TechBullish. With a B.Tech in Electronics and Communication Engineering, and 5+ years of experience as a software developer, I have expertise in electronics, software development, gadgets, and computer peripherals. I love sharing my knowledge through informational articles, how-to guides, and troubleshooting tips for Peripherals, Smart TVs, Streaming Solutions, and more here.