Every home has a TV, regardless of the size of the house. With a bundle of options in the market, it's hard to pick one TV and bring it home with full assurance.
You might come across JVC TVs while searching for a smart TV for your home. It is one of the recently launched electronics in the television market of televisions. Not just the owner but the manufacturer of the TVs has also been changing over the years.
In this post, I will discuss who makes JVC TV and all you need to know about it.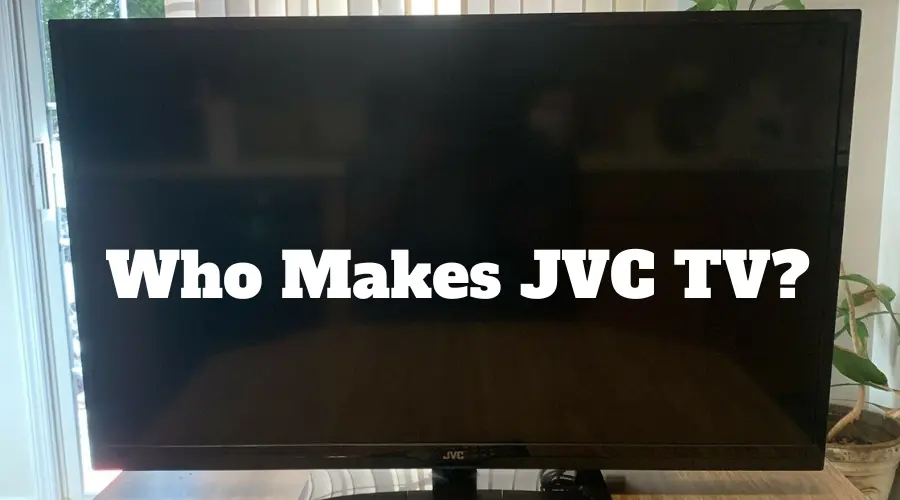 Let's get started!
Who Makes JVC TV?
As of now, amTRAN corporation is the manufacturer for North America, Dixons Carphone is for Europe, and Viera Group is for India.
When JVC laid its foundation earlier, the company focused on phonographs only. Then it launched other electronics, including TV. TV came after several years of foundation, but it took a big portion of the market due to its quality and reasonable price.
The company installed many production units across the globe, but then it had to close all of them except two. These two units were in Japan and Scotland.
Later it developed more production houses to supply the demand of various markets.
About JVC TV Brand
Earlier, JVC had many manufacturing plants across the globe. Then it had to close the manufacturing units in Japan and Scotland after conflicts and poor sales. In 2008, the company saw some severe downtimes. The only production units remaining were one in Thailand and another in Europe.
After an increase in demand, the company started outsourcing products to different companies.
The amTRAN video corporation received a license for TV production from the JVC. They focused on the North American market. JVC also partnered with Dixons Carphone, a UK electrical and telecommunication company, to produce TV. It helped to supply the European market.
In 2018 JVC shook hands with Shenzhen MTC for TV manufacturing. At this time, amTRAN's was not on the scene as its license had expired.
Dixon is still working for the European market. Since 2019, Viera Group has manufactured JVC TVs for sale in India.
What does JVC mean?
JVC is a Japanese brand that sells different electronics, including TV. The owner of JVC was Victor Talking Machine Company.
Hence, the company acquired the name 'JVC', which stands for Japan Victor Company. JVC made phonographs only in its initial days but later started manufacturing TVs.
Who owns JVC TVs now?
Currently, JVC Kenwood corporation owns JVC TVs. The owner of the company has been changed quite a several times due to some reasons.
In 1929, RCA (Radio Corporation Of America) bought JVC's parent company, Victor. Thus, JVC accepted RCA Victor's ownership.
Then JVC sold its minority shares to Mitsubishi and Sumitomo. In 1937, RCA Victor used its shareholding power the most. It sold the company's majority of shares to Nihon Sangyo.
Presently, Sangyo is popular as Nissan Motor Company. Later, Toshiba also bought the remaining shares.
Toshiba slowly bought more shares and became the primary owner. However, Toshiba couldn't enjoy the ownership for long and sold the shares completely owing to anti-monopoly laws. Panasonic bought the shares and remained the owner till 2008.
Later, Kenwood corporation partnered with JVC and owned the company in 2011. The company took the name JVC Kenwood and now owns all JVC products, including TV.
JVC TV History
In 1927, Victor Talking Machine Company, a US firm, established its subsidiary in Japan. Victor company focused only on manufacturing phonographs.
Then it also started the production of VHS video decks. This made JVC a leader in the audio-visual industry. In 1929, Victor company associated with RCA and formed RCA Victor in Japan.
At this time, Kenjiro Tajayanagi was working on the invention of TV by projecting images on a ray tube. He joined JVC after the war took place. JVC became famous after it invented the VHS video format recorder in 1976.
After some more popular inventions, JVC introduced the TV. The company's owners kept changing according to the portion of shares they bought.
Are JVC and Kenwood the same company?
In 2008, when Panasonic Corporation released its control over the JVC stake, Kenwood Corporation shook hands with JVC. They formed JVC Kenwood.
Hence JVC and Kenwood are not similar but two different companies. Kenwood is currently the parent company of JVC.
Does JVC still make TVs?
Yes, JVC still makes TV where you can find various models with various screen sizes. Other than regular TVs, you can also purchase smart TVs with built-in Roku decoders.
Since 1939, JVC has been manufacturing and distributing TVs to different locations. Undoubtedly, there are a lot of TV companies that give JVC head-to-head competition.
However, JVC has still managed to keep itself as the most reputable TV brand. The credit goes to its decent quality and affordable price.
Where are JVC TVs made?
The JVC TVs that are made for the American market are manufactured in Shenzhen, China. JVC TV equipment for the European market is made in London, England, by Dixon Carphone.
Additionally, JVC TVs are made in India for distribution in Indian markets.
Should you buy JVC TVs?
JVC is not a new name in the market of electronics. Talking about the TV brand alone, it seems like design, price, technology, durability, and other things meet in one place.
Buying JVC TV is a great investment for customers for two reasons.
JVC TVs are highly affordable as compared to their competitors, and they are of decent quality as well. No wonder why the TV has become a 'hot potato' for customers.
Some of the best JVC TVs on the list are 32-inch HD smart Android TV, 43-inch 4K UHD smart Android TV, and 65-inch 4K UHD smart Android QLED TV.
Since JVC is known for providing reliable electronics, you can also trust it for TV. JVC boasts that their TV works well for ten years under normal conditions.
You need to take care of a few things like letting your TV cool down at least twice daily. All in all, you should buy a JVC TV and maintain it with care like other TV.
Is JVC owned by Currys?
Currys took a license for producing, manufacturing, distributing, and servicing JVC TV, soundbars, and home audio. JVC trademark is for JVC Kenwood corporation, where Kenwood is currently the parent company.
Currys is a manufacturer only that sells electronics under JVC's brand name and pays the JVC royalty for every product sold.
Are JVC and Panasonic the Same Company?
Panasonic released its ownership from JVC by selling its holdings. Then Kenwood Corporation bought some portion of shares from Victor company and collectively formed JVC Kenwood.
Panasonic and JVC are not the same, but both are parts of Matsushita corporation.
Conclusion
Let's conclude the post on who owns JVC TV!
You can find several models of JVC TVs available on Amazon and Walmart. They are good in quality and have a budget-friendly offering.
I hope you liked reading the post and found this helpful.
Thanks for your feedback!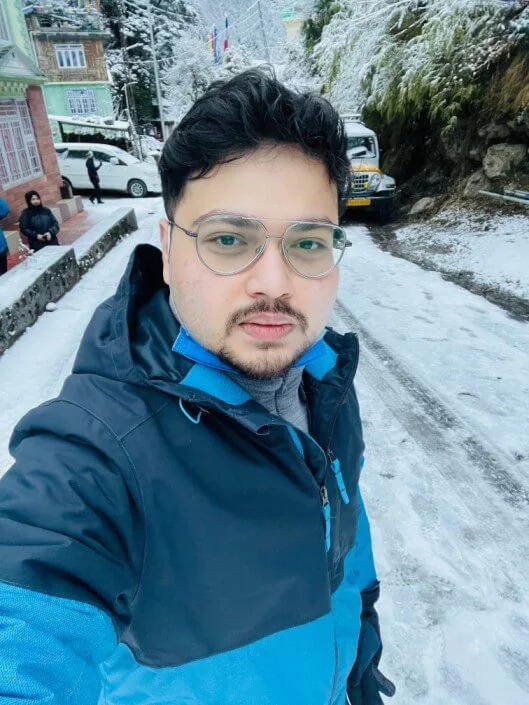 I'm Anirban Saha, Founder & Editor of TechBullish. With a B.Tech in Electronics and Communication Engineering, and 5+ years of experience as a software developer, I have expertise in electronics, software development, gadgets, and computer peripherals. I love sharing my knowledge through informational articles, how-to guides, and troubleshooting tips for Peripherals, Smart TVs, Streaming Solutions, and more here. Check Anirban's Crunchbase Profile here.