Are you looking for a new computer monitor? If so, you may be wondering how much you can expect to pay for a good quality one. The average cost of a computer monitor can vary widely depending on the size, resolution, and features you are looking for.
In this blog post, I will delve into the different factors that can affect the price of a computer monitor and help you find the best option for your budget. Before you snag the best cheap monitor, there are several things to know which I will discuss in this post.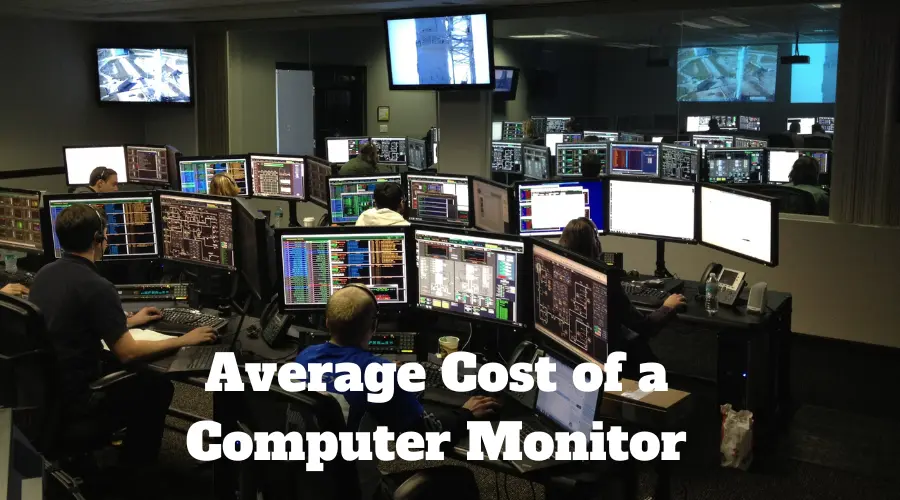 When shopping for a computer monitor, it's important to consider what you will be using it for. If you are a casual user who just needs a basic monitor for email and web browsing, a lower-priced option may be sufficient.
On the other hand, if you need a high-quality gaming monitor for competitive gaming or professional use, you may be willing to pay more for a model with advanced features.
Let's get started!
What is the Average Cost of a Computer Monitor?
A good monitor should feature a high-quality LCD display, a decent refresh rate, and a good response time. Needless to say, that budget monitors should be suitable enough for your use. However, monitors should range from around $150 up to $1000. On average monitor price generally centers around $200 to $1000 depending on what you are planning to do with your computer.
If you are into streaming TV shows then a cheaper model can meet your expectations. In case you are a gaming addict then monitors ranging around $400 to $500 is recommendable. Choosing cheaper monitors for gaming purposes would be compromising with nothing more than 1080p resolution(1920 x 1080 pixels).
Certain monitors impact price with additional features like USB hubs, integrated stereo speakers, microphones, ergonomically designed frames, etc. Although some expensive models include a robust cable management system with a tidy set-up. Many features are effective with monitor pricing.
LCD displays are cheaper than LED displays sharing the same technology but are more expensive than the former. OLED displays are the most expensive ones due to the high-priced components that make up the OLED technology.
Another cost-effective feature of a monitor is its resolution. The higher the resolution the costlier the monitor. Resolution from 4K to 8K features new technological advancement. But if you are looking for a cheap and high-quality monitor, go for an HD display with a 1080p resolution.
Refresh rate is an incredible fact while streaming content or playing graphically intensive games. Monitors with 75Hz or less are cheaper than those with ultra-high refresh rates above 120Hz.
The screen size of monitors is important while determining price. A 34-inch or larger monitor size is more expensive than average monitors. If you look for a portable monitor, you will find one at a cheaper price. However, Ultrawide monitors with the curved screen are beneficial. They noticeably increase the viewing angles.
Factors on which Computer Monitor's Price depend
When choosing an external monitor, here are the factors on which their price depends:
Computer Monitor Brand
Brand consideration is an important factor while making your choice on a purchase. Monitors are anything but an unavoidable electronic necessity in the IT periphery.
Various brands hit the market with their high-end and quality products when it comes to monitors. Companies like Lenovo, HP, Dell, Acer, etc make their own monitors for their computers and also sell monitors separately.
Other popular brands like Alienware, AOC, Asus, BenQ, LG, ViewSonic, and Samsung also bring to you some good quality monitors. Acer of course is a key brand in this category.
Monitor Resolution
Confirming compatibility is an essential factor if you are using formats on the higher or lower ends of the spectrum of less common frame rates. Resolutions like DC14K(4096 x 2160), standard def NTSC, or PAL for legacy projects.
You should go for a higher resolution for better image quality if you are editing in 4K. You can edit your 4K footage using ProKies while viewing on a (Full HD)1080P monitor. For color-grading, the better choice can be 4K+ resolution.
Monitor Refresh Rate and Response Time
In recent years specialized, high refresh rate monitors support 120Hz, 144Hz, and 240Hz refresh rates. However, the standard refresh rate for desktop monitors is 60HZ.
The number of times per second that the image refreshes on the screen is its refresh rate, which determines how smoothly motion appears on your screen.
The time taken to shift from one color to another is the Response Time for monitors. TN panels have been much more responsive than IPS panels although it's changing with nano IPS. The usual time taken to go from black to white and back again is 10 milliseconds. LCD screens have response times under 10ms.
If you are a serious competitive gamer, you may even look for a monitor with very low input lag that comes with a 1ms response time. These monitors would definitely be more expensive but you will get a premium experience in FPS games using them.
Support Special Technologies
Tearing is another artifact other than motion blur that frustrates gamers resulting in the lower part of the screen displaying one frame and the top part displaying another. V-Sync forces the graphic card to wait for the refresh, reducing the problem.
Although V-sync increases input latency and rigid frame rate requirements. G-Sync can eliminate tearing without V-Sync lag or heavy overhead.
This technology can dynamically synchronize the monitor and GPU framerate. It needs a module built into the monitor as well as a GTX 650 Ti or later graphic card. Nvidia cards now support G-Sync on some AMD FreeSync monitors.
Panel Type
LCD monitors provide high-quality contrast ratios, brightness levels, and color gamut compatibility. They are used for editing.
Supporting pro color spaces(like sRGB / Dolby Vision), IPS(in-plane switching)LCD panels offer better viewing angles than their TN(twisted nematic) predecessors. OLED monitors are high-priced, they offer wide viewing angles though. These panels have excellent color accuracy too.
Monitor Aspect Ratio
Widescreen aspect monitors are popularly preferred these days because a wider screen lets you keep more than one window in front and center at a time.
A widescreen ratio standard is a 16:9 ratio for most high-definition monitors. Standard screen aspect monitors display with a 4:3 ratio and are a bit of a misnomer currently.
These are like the shape of old TV sets and CTR computer monitors with bulky tubes. Moreover, a widescreen monitor looks like a rectangle and a standard aspect is like a square.
Availability of Ports
Ports are an important part of any device, as they allow users to connect their devices to other hardware or peripherals. Two of the most popular ports today are HDMI and USB Type-C. HDMI (High Definition Media Interface) is a digital interface that transmits both video signals from one device to another.
It is often used for connecting televisions, projectors, and other video devices. USB-C is the latest version of USB (Universal Serial Bus) technology which supports data transfer rates up to 10 Gbps. It is also capable of delivering power up to 100 watts, making it ideal for powering laptops and other devices.
In the expensive monitors, you may also find support for higher-end HDMI ports like HDMI-ARC or you may find higher versions of HDMI ports (with higher data transmission speed). You may even find dual HDMI ports in your computer monitor which comes in handy if you connect your computer and laptop to your monitor and switch between them.
You may also check for VGA support in monitors but most modern monitors ignore VGA ports.
Bezel and Design
Now, before choosing your monitor, you may also like to look into the bezel. The lesser the bezel is most times the higher the price of the monitor is.
If you like a curved frameless display for your computer monitor, your budget would increase as these monitors tend to be expensive.
Comparing the cost to make a cost-effective choice while choosing a monitor
Multiple monitors or a single Ultrawide monitor
A 32-inch ultrawide monitor is closely identical to a 27-inch widescreen in height and about 8 inches wider. A second 27-inch monitor adds 23.5 inches to the width of the extra.
That comes about 15.5 inches wider than a 34-inch ultrawide monitor. One ultrawide monitor can not match flexibility. The flexibility of a dual monitor is advisable for multitasking.
Either of the monitors can be used in a portrait orientation, adding vertical instead of horizontal space. Video collaboration, online training, and productivity are some big gains you can have with dual monitors.
Expensive brands are not a confirmation of the best deals always. Electronic devices come in varieties among various brands. Spending more can offer you better qualities but expensive is not the final word for best.
For an ideal budget computer monitor, $300 to $500 is an ideal expense. For a mid-range monitor, $600 to $800 is worth as well as reasonable.
Irrespective of brand and price, a few factors that should be considered while purchasing a monitor are:-
Size
Resolution
Video Inputs
Budget
Features
Choosing a TV or a monitor:- which would be more economic for the same size?
Monitors are always a better choice than TVs. They have lower input lag, higher refresh rate, and faster response time than TVs. The only pro about a TV is that it usually has a much larger screen than most computer monitors other than the fact that TVs can be used both as television and a computer monitor.
Monitors come with inbuilt speakers and picture quality is better than on TVs. However, they are more expensive than TVs at equal resolution. TVs offer a coaxial cable and a port for an antenna which computer monitors do not have.
Is it cheaper to fix a monitor or to buy a new one?
Repairing your monitor is highly economical if you have an active warranty for it. If your monitor is more than 3 years old, it would be advisable to buy a new one.
There are certain red flags that give you the notice to replace your monitors which mainly are:-
Startup & shutdown are slow
You are facing a multitasking issue
You cannot update your operating software
Inability to update your security
Your computer fans are noisy
Upgrading your hardware leads to compatibility issue
However, consulting your IT support should always be prioritized before reaching a conclusive decision related to the mentioned issues.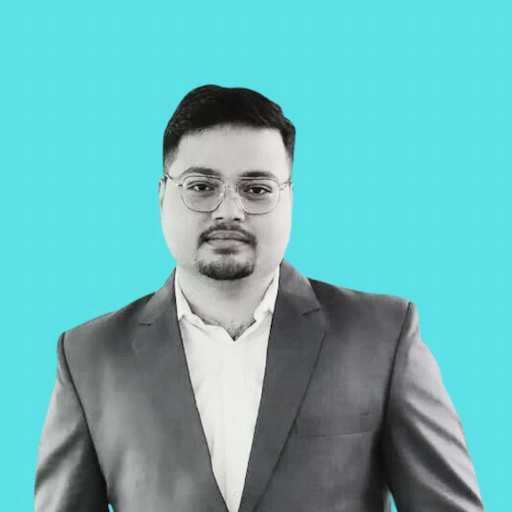 Anirban Saha is an Engineer with a specialization in Electronics and Communication. He is the Founder and Editor of techbullish.com. He has expertise in electronics, software development, gadgets, and computer peripherals. Anirban loves to share his knowledge to help people to help choose the right gadgets, troubleshoot gadgets, and more. Learn More About Anirban.