When we talk about keycaps, we usually talk about the printing designs placed on the keycaps. These keycaps are blank because they do not have any printing. They are plain and smooth.
So, in this blog, we will look at the importance of blank keycaps and how you can use them for different purposes.
I would cover the blank keycaps in detail and try to answer all your questions as a comprehensive guide.
Why Should you Trust Me? Hi, I am Anirban Saha, an Engineer with a Specialization in Electronics and Communication Engineering. I have experience in Smart TVs, Electronics circuits, and Computer peripherals.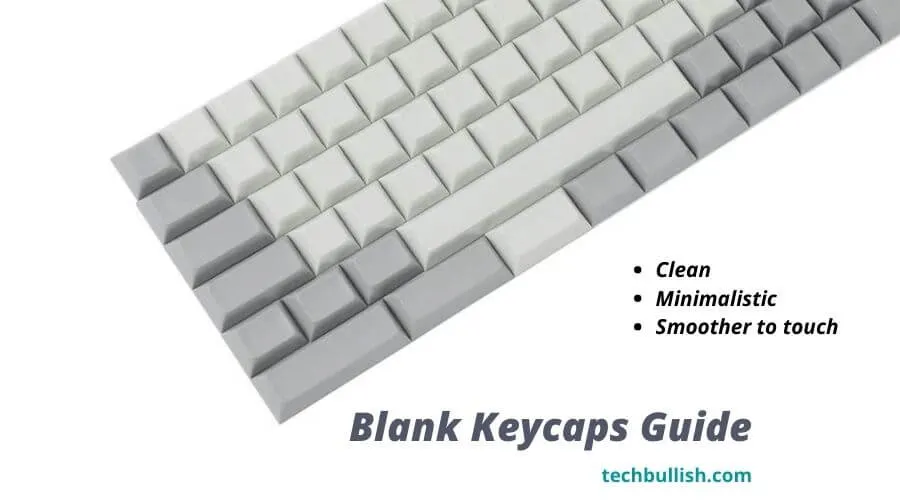 Let's get started!
What are Blank keycaps?
Keycaps that have no lettering, legends, or symbols on them are often referred to as blank keycaps. They don't have the standard text that's usually on a keyboard.
They're a blank slate to be personalized by anyone who wants to personalize their keyboard with them. The reason blank keycaps exist is that some people like to use blank keycaps.
They think they're unique and special, and they want to make their keyboard look different.
Who are blank keycaps for?
The blank keycaps are for the following people:
For people who want to learn how to touch type
For those who like to type without looking at the keyboard
For those who want to reduce errors while typing
For those who want to improve their typing speed
For those who want to reach the next level of typing
Blank Keycap Advantages and Disadvantages
Blank keycaps are very popular with mechanical keyboard enthusiasts. While these keycaps are clear, they are not necessarily simple.
Advantages of Blank keycaps
There are many advantages to keycaps, but if you want to look into the best ones among them, here are five you should know:
Visual Aesthetics: The blank keycaps would look great on your mechanical keyboard with eye-catching colors and a clean-cut minimalist design. I am a very minimalist keycap fan, so these look amazing.
Better Touch Typing Skills: The blank keycaps allow you to quickly locate the key you want to type.
No worries about legends wearing out: There are no legends printed on a blank keycap, which prevents the wear out of the legends. So, you need not worry about legends wearing out.
Smoother touch: There is no legend prints on the top of the keycaps; the blank keycaps feel very smooth and great to type.
Clean Setup with Minimalistic Look: The blank keycaps give your mechanical keyboard a fresh and clean look.
Disadvantages of Blank keycaps
It takes time to Learn: You need to memorize all the keys before typing; it takes time to learn. Also, you need time to adjust to these new bank keycaps.
Not for Beginners: Not for everyone; it takes time to type, not for casual typists. This is because beginners see the legends on the keycaps before they order. As they become experts, they know which keys they are pressing without looking at the keyboard.
My thoughts On Blank Keycaps
Typing on a blank keycap is not a good option for a beginner. I am comfortable with touch typing, so I like blank keycaps.
However, it may be difficult to adjust and figure out the perfect key you need to press if you are a beginner.
With time you will learn to use and type using keycaps without a legend. The blank keycaps are great if you would like to learn touch typing.
Still, while choosing blank keycaps, do consider the keycap material which is crucial to check. To get a premium feel, choose PBT keycaps over ABS keycaps. To know the comparison of ABS vs PBT keycaps read this post where I compared them in detail.
Are Blank keycaps good?
Blank keycaps are an excellent investment if you're a professional typist. Blank keycaps give you a highly minimalistic, clean experience and let you create the perfect setup for your workspace.
With blank keycaps, you would also master touch typing, which will be essential and make you better at typing. Hence blank keycaps are good if you are an advanced keyboard user or learning touch typing.
How do you sort blank keycaps – Step By Step
Are you worried about sorting blank keycaps?
Sorting a blank keycap set is more like figuring out a missing piece in a jigsaw puzzle.
It may feel a bit weird or unusual in the beginning. Still, it would be easy as you sort and install blank keycaps often to your mechanical keyboard.
However, once you get into it and try to accomplish it by following the steps below, you will have a clearer idea of how to sort blank keycaps:
Identify the tall keycaps: Identifying the tall keycaps out of the set is the key to assembling the blank keycaps. The tallest keycaps are the Function keys. So, start by placing the tallest one on the function keys.
Identify the slope of the keycaps: Next is to identify the inclination of the slope of keycaps and group them which match each other.
Find the keys with the steepest angle: They look wedge-shaped, i.e. sloped upwards at a very steep angle. These go on the bottom row and ZXCV row.
Fill the ASDF row: You will find the lowest of the keycap profiles which are rather flat. Place them on the ASDF row and you will be left with only one row.
Finally the Qwerty Row: they're semi-tall

and flat.

They go on the QWERTY row.
If you miss any step, go to step to and restart the sorting of the blank keycaps.
How hard is it to use blank keycaps?
While blank keycaps are a bit weird to use at first, they're a lot of fun and can really change up your typing experience.
Once you get used to typing with blank keycaps, you'll feel like you can type faster and more accurately. It can also help with improving reaction time when typing.
Do blank keycaps help touch typing?
Keycaps with blank characters on them are being used by touch typists to improve their speed and accuracy in typing. A touch typist uses a blank keycap to rest their fingers when they are not typing. It's called the 'resting position.'
This helps them avoid the 'bounce effect' sometimes caused by moving one's fingers from the 'home row' when typing. Another use for blank keycaps is to identify what resting position your fingers should take.
For example, you can use a keycap with the '5' on it to show where your fingers should be when typing the letter 'n' without having to look.
Where to buy blank keycaps?
For buying blank keycaps, you'll first need to find a good store.
Several sites sell them, but for the most part, they're pretty expensive. You can purchase your blank keycaps from a site like Amazon.
They have a wide range of blank keycaps in various sizes and colors.
7 Best Blank keycaps
Here are some of the best Blank keycaps from Amazon:
Last update on 2023-09-24 / Images from Amazon Product Advertising API
Conclusion
Let's conclude!
I hope you enjoyed our blog post about blank keycaps.
As you can see, there are many reasons people choose to purchase blank keycaps. Whether you are a gamer, designer, or simply looking for a new hobby, the blank keycaps are a great way to master touch typing and enjoy using them.
We hope this article helped you understand why people choose to use blank keycaps.
If you're interested in more content like this, please subscribe to our blog by clicking on the bell icon on the bottom right.
Thanks for your feedback!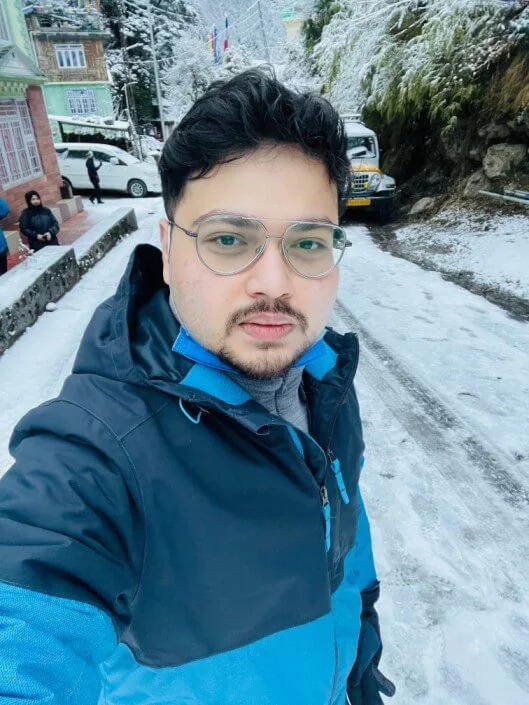 I'm Anirban Saha, Founder & Editor of TechBullish. With a B.Tech in Electronics and Communication Engineering, and 5+ years of experience as a software developer, I have expertise in electronics, software development, gadgets, and computer peripherals. I love sharing my knowledge through informational articles, how-to guides, and troubleshooting tips for Peripherals, Smart TVs, Streaming Solutions, and more here.