An ARC HDMI cable is similar to an HDMI cable, and it is designed to transfer audio from the TV to a soundbar or the surround sound system.
An HDMI ARC cable may look similar to regular HDMI cables, but few differences.
If you are unfamiliar with HDMI ARC, then you might be wondering if you can use an HDMI ARC as a regular HDMI.
In this blog, I will answer this question.
The HDMI ARC (Audio Return Channel) is a feature that allows you to send audio from your TV to your AV receiver through the HDMI cable, which does not happen in the case of a Regular HDMI port.
This feature is only available on certain models of TVs and AV receivers, but if you have the right equipment and a properly set up TV, you can use the HDMI ARC as a regular HDMI cable.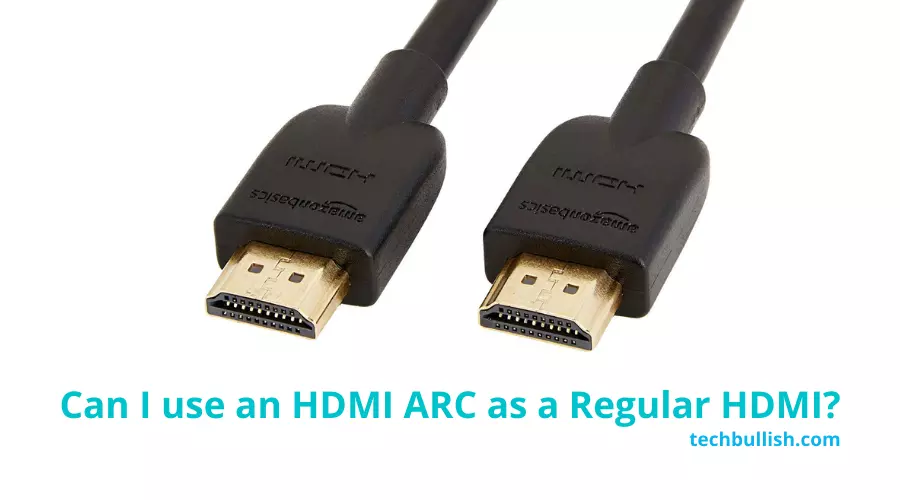 Let's get started!
What is HDMI ARC?
HDMI ARC (Audio Return Channel) is a High-Definition Multimedia Interface that sends an audio stream from your television to a compatible home theater receiver.
It also allows you to control the sound volume and other settings with your TV remote control.
HDMI ARC, also known as Audio Return Channel, is a feature that allows HDMI transmission of multi-channel audio and video.
This allows any HDMI-connected TV to send audio from connected devices such as Blu-Ray player audio back through the HDMI cable to the connected surround sound system and audio receiver.
However, this does require the connected TV and source device to support HDMI ARC and the source device to be connected using HDMI.
What is Regular HDMI?
HDMI stands for High-Definition Multimedia Interface and is a specific type of video interface.
HDMI is made to be used with high-quality video and audio.
The great thing about HDMI is that it's compatible with HD pictures and digital sound.
HDMI is the preferred interface because it's easy to use and convenient.
HDMI cables carry both video and audio signals.
This is extremely useful for those who want to use their TV or other HD equipment to play video games or do other activities that need a good connection of video and audio information.
You can use HDMI to connect your computer to your TV to enjoy HD movies. It may seem like a complicated device, but it's fairly simple to use.
HDMI cables have evolved with their generations. The HDMI 1.4 or more is even able to render 144Hz at 1080p.
Can I use an HDMI ARC as a Regular HDMI?
You can use an HDMI ARC as a Regular HDMI. HDMI ARC is like a Regular HDMI with added functionality over it.
Connecting regular HDMI in the HDMI ARC port would work fine without any issues.
HDMI ARC is a specific HDMI port that allows you to plug an audio device into your TV and send the sound directly back to the audio system.
Are HDMI and HDMI ARC the same?
HDMI ARC is a specific type of connection available on high-end HDTVs.
It looks like a regular HDMI connection on the back of your TV but is separate from the standard port for hooking up an external device such as a Blu-Ray player.
The technology is different but the cables used are the same for ARC and non ARC, both use a regular HDMI cable.
For ARC support, we need HDMI 1.4 and above. The difference lies in the receiving port being an ARC or not ARC.
To know more about the comparison of HDMI ARC vs Regular HDMI, you can check this article written by me!
Similarities of HDMI ARC and Regular HDMI
If there are any similarities between the HDMI ARC and the Regular HDMI, then there are several similarities.
Here are the similarities between HDMI ARC and Regular HDMI below:
HDMI and HDMI ARC both deliver high-bandwidth video and digital audio.
Both interfaces are ports that you can use to connect devices with similar outputs or features. The specific characteristics of each port differentiate them.
The HDMI ARC and Regular HDMI use a Regular HDMI cable (1.4 and above for HDMI ARC). So, the same cable can work for both the HDMI ARC port and the Regular HDMI Port.
Can I plug anything into HDMI ARC?
Yes, it is possible, but the device must support the Audio Return Channel feature.
If a compatible audio receiver isn't available, you can always use a digital to analog converter for older equipment.
There are some limitations to plugging into an HDMI ARC port.
However, regular HDMI cables aren't compatible with the Audio Return Channel technology because of different electrical requirements for each interface type.
What do I do if my TV doesn't have an HDMI ARC?
HDMI ARC is not present in most TVs and is only present in modern Smart TVs.
Similar is the case of Home theatres, which might not support ARC.
TV lacks HDMI ARC support
HDMI ARC protocol is required for the audio transition from TV to Home theatre.
This transition is needed when the user watches a video or a movie on the TV and then wants the same audio to transition to their Home theatre.
If your television lacks the Audio Return Channel technology, you would need to run a separate cable between it and your device to get sound played back from your home theater receiver.
Regular HDMI cables can only transmit video signals and cannot send sound.
Home Theatre Receiver Lacks ARC support
Suppose you have a home theater receiver that doesn't support HDMI ARC, but your television does have an Audio Return Channel port.
In that case, you can purchase a converter to change the audio format from digital to analog.
Last update on 2023-12-09 / Images from Amazon Product Advertising API
Conclusion
Let's conclude the post on whether you can use an HDMI ARC as a Regular HDMI.
The results are in, and you can use HDMI ARC as regular HDMI.
While you can use HDMI ARC as regular HDMI, it's better to use it as HDMI ARC, so you don't have to worry about compatibility issues with HDMI older devices.
HDMI ARC has been built into TVs and devices for quite a while now, with most people not even realizing it's there.
You don't have to do anything extra to get it, you don't need a special connection, and it's easy to set up.
I hope you enjoyed reading the post.
Thanks for your feedback!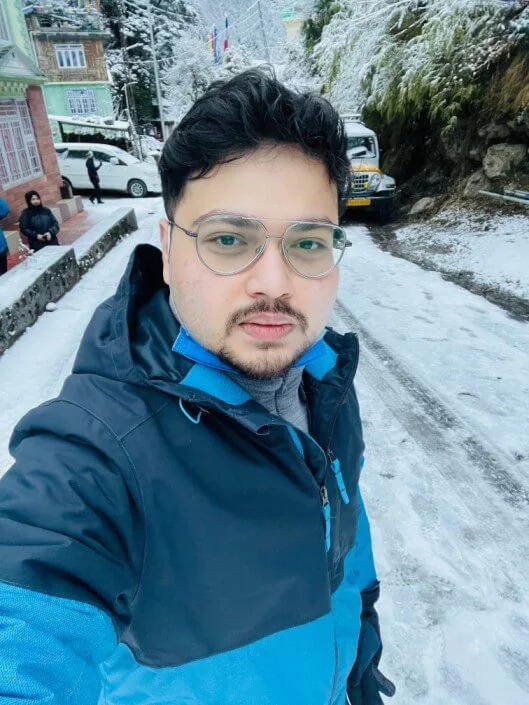 I'm Anirban Saha, Founder & Editor of TechBullish. With a B.Tech in Electronics and Communication Engineering, and 5+ years of experience as a software developer, I have expertise in electronics, software development, gadgets, and computer peripherals. I love sharing my knowledge through informational articles, how-to guides, and troubleshooting tips for Peripherals, Smart TVs, Streaming Solutions, and more here. Check Anirban's Crunchbase Profile here.