Minecraft java is played by millions of people across the globe.
This game has achieved a lot of popularity; that's why it has been developed into several different versions and scope for going cross-platform to play among different device types.
This is a very awesome game, you become a hero in it, and you can do whatever you want. You can dig the mine, build a city and explore the different worlds.
Minecraft is one of the most addictive games in the world, and it's not surprising to see so many people playing it.
Minecraft is a game that you can easily play on PC and Mac, but you can also play it on mobile devices.
Recently, there have been a lot of questions about whether Minecraft java can be played with Xbox.
I will try to answer all of your questions about this topic in this blog.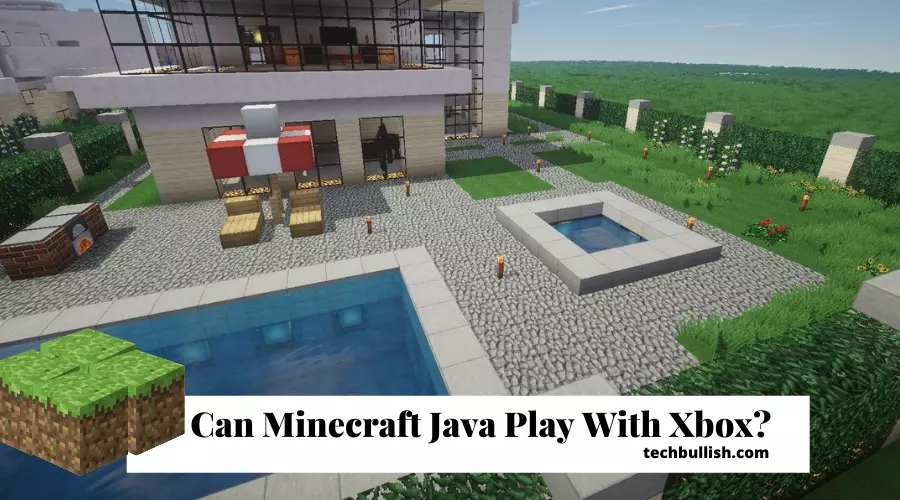 Let's get started!
What is Minecraft Java?
Minecraft Java is a famous game. Minecraft Java is a sandbox construction game created by Swedish game designer Markus Persson and later developed by Mojang.
The creative and building aspects of Minecraft allow players to build constructions out of textured cubes in a 3D procedurally generated world.
Other activities in the game include exploration, resource gathering, crafting, and combat.
Multiple gameplay modes are available, including a survival mode where the player must acquire resources to build the world and maintain health and a creative mode where players have unlimited resources to build with and the ability to fly.
Also, there is an adventure mode where players play custom maps created by other players, and a spectator mode where players can fly around and clip through blocks, and other players and mobs can be seen from the first person.
Can Minecraft Java play with Xbox?
Minecraft Java cannot be played with Xbox. Minecraft in XBox is available in the Bedrock version, written in C++. Minecraft Java can only connect with Minecraft Java which can be on Windows, Mac OS.
To play Cross-Platform with Xbox, you need to install the Minecraft Windows version, which supports cross-platform play with Xbox console.
Related: Can You Play Minecraft On Mac?
How to play Minecraft Cross-platform on PC and Xbox?
The process of playing Minecraft Bedrock cross-platform on PC and Xbox is a little bit different than what you're used to.
I consider Minecraft to be installed and set up in the Windows platform on PC and Xbox platforms.
Now, I would lay down the steps to play Minecraft Bedrock cross-platform on PC and Xbox. Here are the steps below:
Step 1: Linking your Xbox/Microsoft Account
Minecraft Bedrock Edition will be available in your Xbox One's Game Library.
It's an app that lets you play Minecraft on any device that has the Minecraft Bedrock Edition app (which includes Windows 10, Android, iOS, Xbox One, and Nintendo Switch).
If you want to play Minecraft on another device, you can use the Link Account button to log into your Microsoft account. It'll only take a minute, and you can play Minecraft on any supported device whenever you want.
You also need to connect to the Xbox/Microsoft account from your PC before connecting cross-platform. If you've played Minecraft on Xbox One or Windows 10, your Xbox/Microsoft Account is already linked to your Minecraft account.
Step 2: Adding Cross-Platform Friend
Sending invite from Minecraft
Your friend playing Minecraft can play from any of these platforms: Windows 10, iOS, Android, Playstations(PS4, PS5), and Xbox One.
You can click on the Game tab -> Friends -> Add Friend (find your friend by Gamertag).
Enter your friend's Xbox live account username to add the account and send the friend request directly to that. You can accept friend requests from the Xbox app on your phone.
Also, there is an option to block/mute your friend if you would like to in the Friends tab in Minecraft Bedrock.
Sending invites from Xbox live account.
Also, you can send invites directly from the Xbox live app itself. In Xbox, there is a search option to find your friend's profile and click Add Friend.
The Xbox app also allows you to send a message to your friend and bring them online or plan a time to get them ready to join the game together.
Step 3: Making the Minecraft Worlds joinable
You need to allow your friends to join you by making the Minecraft world joinable from the invite.
To do that, keep these settings while creating the world:
Create new World
Click on the dropdown for "Player Permission when joining from Invite. "
Select the "Member" option. You can also select Visitor options if you want to let your friends create and break blocks. With visitor permission, they can only roam the world.
Click to turn on the Play Multiplayer option
Select Microsoft account settings to restrict players who can join. The options are Invite Only, Friends only, and Friends of Friends. You can select Friends only to restrict any unknown player who may be a friend of your friend joining the game.
Step 4: Troubleshooting Minor issues joining
You need to keep Minecraft updated to the latest version available. Also, if you play in Console, all players should be using Minecraft Bedrock, and if players are on Windows, then Minecraft Windows 10 version would work fine.
You can also check this guide to more about why can't you join your friend's Minecraft World.
The Minecraft Java version will not work cross-platform with Minecraft Bedrock.
I hope you are all set to play Minecraft Cross-Platform with your friends.
Can Minecraft Java play with Xbox Realms?
Yes, Minecraft Java can play with Xbox Realms. However, it may not be as smooth an experience as you'd like. It's important to note that Xbox Realms is a separate game space often used by developers for testing purposes.
So it may not be as smooth of an experience as playing in the same game space with your regular friends.
Can Minecraft Java play with Mac?
Minecraft Java on PC can play with Mac and has cross-platform support. As it runs on Java, if you have Java compatibility in the system, Minecraft Java can easily work and connect and play with friends together.
Conclusion
Let's conclude whether Minecraft java can be played with Xbox.
So, with Minecraft Java, you cannot play together with consoles like Xbox. But it can work if you have another system in Mac OS or Linux. I hope you followed the steps mentioned above.
I hope you enjoyed reading this post.
Thanks for your feedback!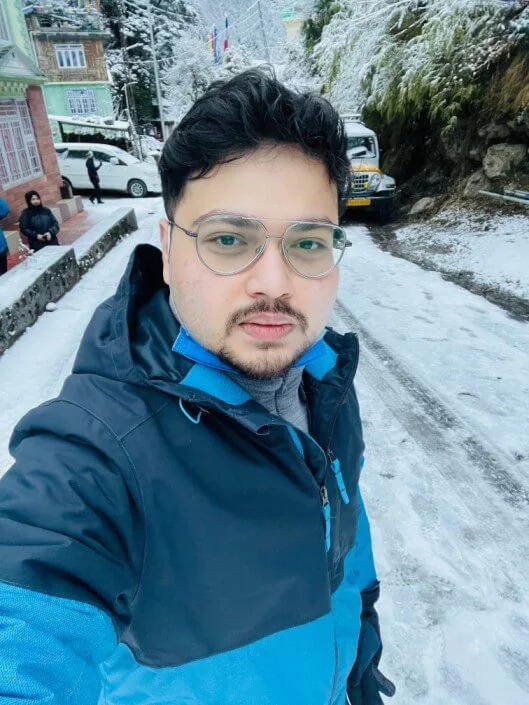 I'm Anirban Saha, Founder & Editor of TechBullish. With a B.Tech in Electronics and Communication Engineering, and 5+ years of experience as a software developer, I have expertise in electronics, software development, gadgets, and computer peripherals. I love sharing my knowledge through informational articles, how-to guides, and troubleshooting tips for Peripherals, Smart TVs, Streaming Solutions, and more here.