Are you ready to take your TV or monitor viewing experience to the next level? Look no further than the dynamic duo of HDR and SDR!
These powerful technologies unlock a world of stunning contrast and vivid colors that will leave you breathless.
With HDR (High Dynamic Range) and SDR (Standard Dynamic Range), you'll see every detail in stunning clarity, from the deepest blacks to the brightest colors.
Get ready to be transported to a world of unparalleled visual excellence that will leave you wanting more!
HDR display color technology is a revolutionary advancement in visual display technology that enhances the color on your Monitor or TV by increasing the color gamut and contrast ratio as compared to SDR.
With HDR, the display's output looks more vivid and lifelike, with greater clarity and detail. Whether you're watching a movie, playing a video game, or editing photos or videos, HDR technology ensures that you see every detail in stunning, true-to-life color.
In this post, I will discuss the comparison of HDR vs SDR in detail.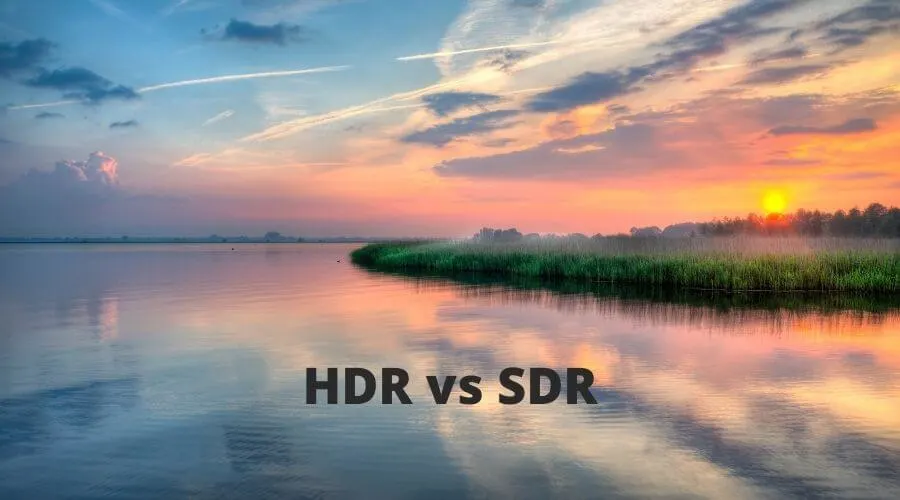 Let's get started!
HDR vs SDR
| | | |
| --- | --- | --- |
| | HDR | SDR |
| Full-Form | High Dynamic Rate | Standard Dynamic Rate |
| Dynamic Range | Higher (More Brightness and Contrast) | Lower as compared to HDR |
| Price | High | Low |
| Colour | More Punchy and Lifelike | Natural(may appear muted) |
What is HDR?
HDR or High Dynamic Range is a type of technology that improves the contrast and color in images.
This newer display tech makes colors brighter on HDR screens to see them better – even when viewing photos at different angles.
In the case of HDR, additional metadata or information is sent across the video signals in standards like HDR, HDR 10, Dolby Vision, etc. to display enhanced lifelike images on the screen.
The images appear cinematic with high brightness, contrast, improved vibrancy, and ultimately a clear vibrant image.
What is SDR?
SDR, or standard dynamic range, is another display technology that doesn't produce hues as bright and lifelike.
SDR is the format that has been used for television and film for many years.
It is based on the way that our eyes see the world, with a limited range of brightness and color.
However, if you look at another Monitor or TV with HDR, you will see a noticeable difference between the two.
Overall Image Quality Comparison for HDR and SDR
HDR and SDR are both acronyms that describe the difference between high dynamic range and standard dynamic range media.
The terms HDR and SDR refer to a display's ability to show colors in great detail, with better contrast than on an old TV or monitor.
This is possible because of a new type of technology called LED backlighting, which more accurately displays the colors of the human eye.
HDR allows for a better dynamic range than SDR and provides a wider color gamut with brighter whites and blacker blacks.
As contrast is increased, so are near black or white (the two ends of the grayscale).
Using her means images will be viewed in a much more realistic and natural way.
The video below shows the color comparison side by side on monitors to visually understand how HDR differs from SDR.
Price Point Comparison for HDR and SDR
HDR displays are still more expensive and less common than standard dynamic range ones because of the benefits.
But improvements in HDR technology mean there's now a greater variety and lower prices for hdr monitors.
Contrast Ratio Compared
HDR displays whether it is a computer monitor or a TV have a much higher contrast ratio as compared to regular SDR displays.
If you watch Online content or Play games you will notice that the dark part of images appears darker in the case of an HDR monitor.
On the other hand, brighter areas appear brighter in the case of an HDR monitor if you watch HDR content on them.
This separation is a game-changer. It will make your watching movies, videos, and playing games much more enjoyable and lifelike if you do that in HDR.
In gaming, you will notice the reflection and shadows better and much as you see in real life.
Color Gamut Compared
SDR displays had a good color gamut already and if you are watching an SDR display you generally won't complain about the display's color.
However, if you get a chance to watch proper HDR content on an HDR-enabled display (HDR 10/ HDR 10+/ Dolby Vision).
You will now know the real difference. When I watched HDR and SDR side by side considering both good quality displays, I found I was missing much in an SDR display.
HDR Pros and Cons
Pros
Here are the advantages of HDR displays have over the SDR ones:
1. HDR displays have a wider depth of color and wider color gamut than the standard dynamic range displays.
2. High contrast in the screen offers a better and more realistic viewing experience on HDR when watching video games or looking at images with detail that would otherwise be lost.
3. HDR has a wider range of hues, making for deeper dark shades and clearer bright hues.
This makes it better suited for displaying images with detail that would otherwise be lost or washed out in other types of displays because it offers brighter hues.
Cons
1. HDR displays are much more expensive than regular SDR displays.
2. To enjoy HDR in Monitor you need to have a GPU with HDR support and content must be also HDR.
3. If you are having HDR TV screen, then you need to find appropriate HDR-supported content to get the experience. Often, they come at a premium subscription if you watch Web series or online content.
SDR Pros and Cons
Pros
Here are the advantages of the Standard dynamic range :
1. SDR is less expensive and more common than HDR.
Cons
Here are the cons of using an SDR display:
1. Color output doesn't look satisfying if you have already watched HDR content on an HDR-supported display.
HDR and SDR Live Demo Side by Side
For Gaming
In this video, find the difference between HDR and SDR for a monitor in terms of color gamut, color depth, picture clarity, and overall real-life experience by HardwareCanucks.
For Watching Movies
Here is the experience of watching a movie in two displays, one with HDR and another with SDR compared side by side by Creative Intent.
HDR vs SDR: Which is Better?
It's HDR only!
HDR is superior in terms of viewing experience whether it is for a monitor or your television. You will enjoy watching HDR content on HDR television or HDR Monitor even further.
What else is needed to watch a movie in HDR at the weekend?
The experience is unmatched and can't be compared to SDR.
In one word HDR is way superior and with the latest standards, Dolby Vision watching HDR content is excellent.
FAQs
Q. What is better 4K SDR or 1080p HDR?
For large Displays(larger than 40 inches) 4k SDR would look better than 1080p HDR with proper color tuning. However, in the case of smaller monitors and TVs, 1080p HDR would look better and more lifelike than 4k SDR.
Q. Is HDR brighter than SDR?
HDR is much brighter than regular SDR screens. Similarly, the dark points are darker than SDR. This increased contrast ratio and increased color gamut range in the case of HDR displays make them appear brighter than SDR ones.
Q. Which HDR format is best?
HDR has many modern formats like HDR 10, HDR 10+, and Dolby like Dolby Vision. Dolby Vision is the best HDR format. Next comes the HDR 10+ format.
Conclusion
Let's conclude the post on the comparison of HDR vs SDR!
In this post, I compared the two technologies that define the color output in display screens, such as monitors, televisions, etc.
I hope you enjoyed reading the post!
Thanks for your feedback!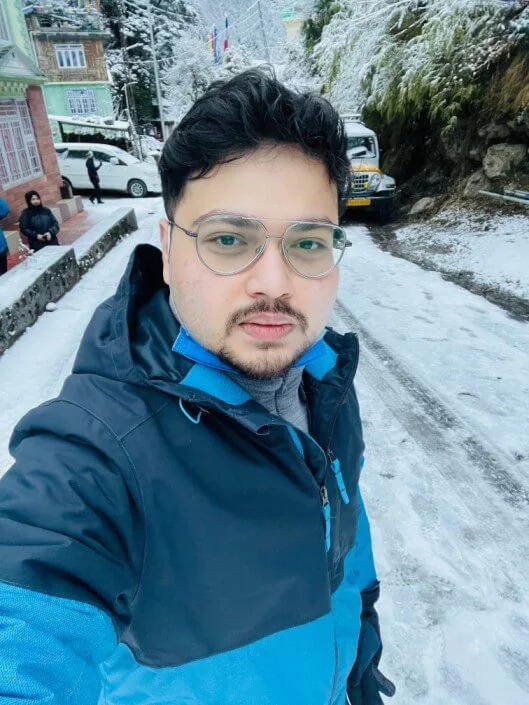 I'm Anirban Saha, Founder & Editor of TechBullish. With a B.Tech in Electronics and Communication Engineering, and 5+ years of experience as a software developer, I have expertise in electronics, software development, gadgets, and computer peripherals. I love sharing my knowledge through informational articles, how-to guides, and troubleshooting tips for Peripherals, Smart TVs, Streaming Solutions, and more here.