Are you a diehard fan of Paramount+ and want to watch it on your Samsung TV? Not all Samsung TV directly supports Paramount Plus.
Only Samsung TVs of 2018 and newer models support Paramount Plus. However, still you can watch on Paramount Plus using alternative ways.
In this post, I will discuss on how to get Paramount Plus on Samsung TV for both old and new models.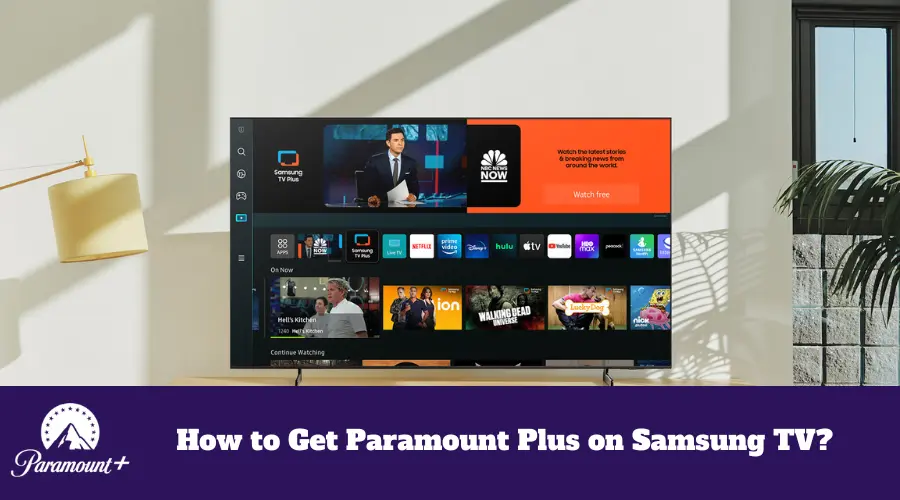 Let's get started!
Why can't my Samsung TV Get Paramount Plus?
For Samsung TVs 2017 and before:
You won't be able to download paramount Plus and enjoy its content on older Samsung TVs. Paramount Plus is available on all TVs of 2018 and later versions.
For Samsung TVs of 2018 and later if you can't get Paramount Plus:
If your TV is compatible with Paramount Plus and still you are not able to access its content, then something might be wrong with your system. Here are some more potential issues and their solutions.
Power cycle
This is the most basic solution to try whenever you face a problem installing any app or viewing its content. It is also called a 'soft reset' for your smart TV where other settings and configurations are not affected.
For doing this, simply unplug your TV from the power socket and leave it in this position for half a minute.
Meanwhile, long press the power button of the TV for 30 seconds.
Remember that some TVs do not have this power button and in this case, you can skip the step.
Next, plug the cords back into the outlet and turn your TV on. Try installing paramount plus again.
Reboot your TV
A quick cold boot can also fix the issue and you need your remote only to perform this trick. Turn on your Samsung TV if it is off. Take your remote and press the power button for 10 seconds.
Wait until the TV restarts itself and then you can release the button. Now look for the Paramount Plus app on the search bar and check if you can install it.
Update your Samsung TV
If your Samsung TV is outdated, update the software to install the paramount Plus app on your TV.
Check network connection
Poor network speed is majorly responsible for the inability to install paramount Plus on Samsung Smart TVs. If this is the case with you, none of the above steps will help except for improving the network connection.
Make sure you confirm that the network connection is the culprit here by doing a quick speed online test. Here is how you can troubleshoot it.
First thing first, remove your network router from the power outlet and plug it back in after 30 seconds. Next link your Samsung Smart TV to the router and install the app.
The other methods to solve network problems are switching to hardware connection, checking Ethernet cables, switching to a dual-band router with high frequency, and upgrading the DNS server to google DNS.
Reset Smart hub
Whenever you try to click on the install button while downloading paramount Plus on TV and it shows a blue or black screen then you should do something with the Samsung Smart hub. Resetting Smart Hub will most possibly fix the issue.
Find the settings button on your remote and press it. Alternatively, you can also press the settings icon on your TV's home screen.
Now click on Support > Self Diagnosis > Reset Smart Hub.
Restart your TV when this is done. Agree to the terms and conditions of the smart hub in the Apps section. When the next page appears, click the Mute, Volume Up, and Channel Up buttons altogether on your remote. Enter your country. Accept all the terms by clicking Ok. Go to the app library and try to install the paramount Plus app again.
Free up your Samsung TV's Internal Storage
Whenever you try to open or install the Paramount Plus app and it pushes you to the home screen back and again then the problem is with the storage. Free up storage by deleting cache files on your TV.
You can clear cache files by clicking on settings Support > Self Diagnosis > TV Device Manager. Finally, click on both Clean Now buttons. This will clear running apps and memory.
Also, remove the apps you are not using anymore. This will provide sufficient space to download the paramount Plus app.
How to Download and Install on your Samsung Smart TV if your TV is older?
For Older Samsung TVs, i.e. 2017 and before we can't directly get Paramount +. So, here are the alternative ways how you can get it on your old Samsung TV:
Using Apple Airplay: For Casting from any iOS devices
Go to the Settings option on your Samsung TV and then click on General.
Out of the four options, select Apple Airplay Settings and turn it on.
Under the Require Code option, click Always.
Take your iPhone or any iOS device and install the Paramount Plus app. This iOS device should be connected with the same Wi-Fi connection as that of a Samsung TV.
Enable Bluetooth on both of these devices.
Now launch the Paramount app on your device.
Sign in using your details.
Look for a video you want to watch.
Using Chromecast:
You can download and install some Paramount Plus on your Samsung Smart TV even if it is older using Chromecast. You can use an IOS device, an Android device, or a simple PC to do Chrome casting.
Take the device you want to use and download the Paramount Plus app.
Make sure your device is connected to the same Wi-Fi network as your Chromecast device.
Now open the app once it is downloaded.
Click on the Cast icon.
Play any of its content.
Using Firestick:
When a Samsung TV is not compatible with the Paramount Plus app then it's better to couple a streaming device. It is an affordable option rather than purchasing a new TV.
You can use Amazon Firestick. To do this, plug the fire stick into the TV's HDMI port. Link your TV source to the HDMI port you're using. Once your streaming device starts running, go to the apps or channel section to add the Paramount Plus channel.
Downloading and Installing Paramount+ App on Newer Versions of Samsung TV (2018 and newer)
If your Samsung TV is 2018 or newer then it is compatible with the Paramount Plus app. Here is how you can download and install the app on your TV.
Go to the homepage by clicking the home button.
Click the Apps icon.
Type and search the Paramount Plus app on the search bar present in the top right corner.
Once you find it, click on it and then click on Install.
Wait until the download is completed.
Now you need to sign up if you are a new customer. Purchase the subscription you want. For creating an account, keep following the on-screen prompts. In case, you already have an active subscription you can just put in your Paramount Plus sign-in credentials and enjoy the contents.
Conclusion
Let's conclude the post on how to Get Paramount Plus on Samsung TV!
So, which method worked for you? Do let me know by mailing we@techbullish.com.
I hope you liked reading this post.
Thanks for your feedback!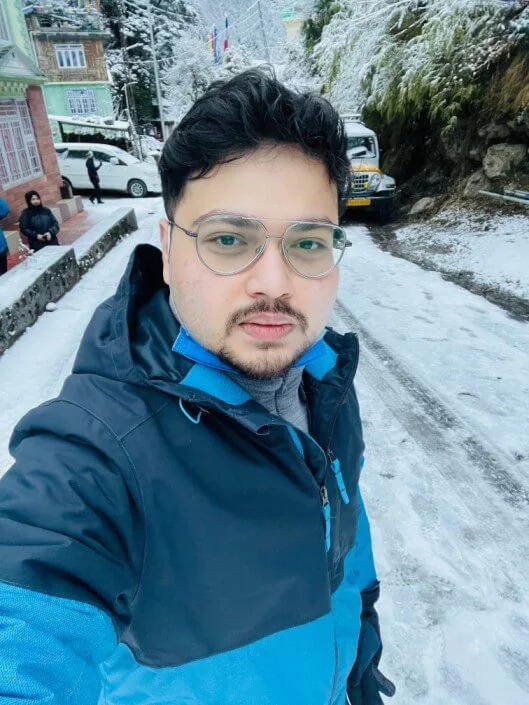 I'm Anirban Saha, Founder & Editor of TechBullish. With a B.Tech in Electronics and Communication Engineering, and 5+ years of experience as a software developer, I have expertise in electronics, software development, gadgets, and computer peripherals. I love sharing my knowledge through informational articles, how-to guides, and troubleshooting tips for Peripherals, Smart TVs, Streaming Solutions, and more here.