If you are using Logitech Flow using Logitech Options, in most cases it works fine. But, for some users, I found there were several issues reported. Even, I faced issues during switching from one system to another.
I was using a Mac and a Windows device while trying that. On some days, I even found that it was a bit laggy.
After a lot of research and fixing my issue, I wrote here about the issue of Logitech Flow Not working and how to fix that.
Let's get started!
Why is Logitech Flow Not working?
You can connect multiple PCs and devices to the same network using Logitech. It is one of the powerful technology innovations that let you use a single keyboard and mouse for multiple screens and devices.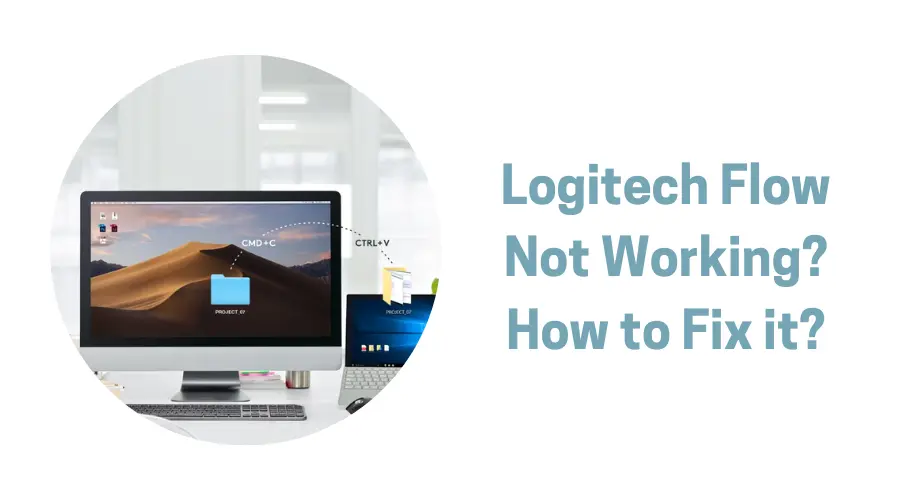 However recently users have complained about different logic issues. Like you can encounter problems while copying files from one computer to another or while connecting a Logitech keyboard to a device.
Some of the most common reasons why Logitech flow is not working are mentioned below.
Incompatible Device
Before connecting your devices through Logitech flow or bringing Logitech devices to your home, you need to ensure that all your devices are compatible with Logitech software. This floor technology is new and it won't pair with any old keyboard or mouse you have been using for ages.
Therefore install the Logitech options app on all the PCs you want to use this technology. Now pair the keyboard and mouse with the PC. The app you have installed will easily detect whether the devices can be connected or not.
So you will know if the devices are compatible or incompatible. One more thing to keep in mind is that you will have a USB driver or a dongle when you buy a Logitech mouse. You can use them to make your computer Logitech flow ready. For pairing the mouse, you should select Add Unifying Device while other devices can also be paired using Bluetooth.
Different Wireless Network
The keyboard, mouse, PC, and all the devices you are using for flow should be paired with the same Wi-Fi network. Therefore, connect all the devices to the same network and ensure that Wi-Fi is super active at the moment.
Firewall Or Antivirus Issue
You might have installed an antivirus or antimalware on your PC to keep it safe.
However, you may need to deactivate anti-virus software while using Logitech flow operation. If this doesn't work, uninstall the antivirus software. This is because some Malwarebytes(Anti Malware Software) block Logitech from functioning.
Outdated Software
Sometimes it happens that one of the devices is outdated while others are working on their latest version. This causes a mismatch in functioning. When you figure out this issue, you need to update all the devices to their latest version.
Older Logitech Version
Very few users know that Logitech has two software sets available in the market right now.
One is Logitech options and the other is Logitech options plus beta version. In case you find that the older version is not working well on your devices then you can switch to the latest beta version and try again.
Fix for Common Logitech Flow issues
In this section, I will discuss the most commonly faced issues when you use Logitech's Flow software and also fixes you need to know.
Keyboard not switching with Logitech Flow Fix
Check if Logitech flow is working well with your laptop and mouse. Working well with all the devices except your keyboard then the problem could be with your keyboard.
Your keyboard is not properly paired or it may have damaged batteries inside. Turn off your keyboard and check the batteries if they are fine. Replace the battery with a new one if required.
Do not turn the keyboard on. Also, press the reset buttons on the USB receiver and your keyboard. It will most likely resolve the issue of the keyboard not switching issue.
Logitech Flow Copy & Paste Not Working Fix
Logitech makes it super easy to copy files from one laptop and paste it on another using the same mouse. However, it may be troublesome sometimes.
Check for certain programs or software that you use for reading files or opening files like Adobe. They should be updated to their latest version in order to copy and read the files.
Logitech Flow stopped working unexpectedly Fix
If you have no test that Logitech is not working or has stopped working unexpectedly on your devices then the windows firewall could be the culprit here. Your system needs a Windows firewall to prevent itself from internet attacks.
But sometimes it also attacks the request from Logitech services. To solve this, go to Windows Security and find Firewall Options.
Tap on 'Allow an app through the firewall'. Now click on all services of Logitech to allow them. For instance, you can click logioptionsmgr.exe. Now, restart your laptop and check if Logitech is working fine.
Logitech flow keeps Disconnecting Fix
If your Logitech flow keeps disconnecting even if all the devices are well connected to the same network, then your Logitech flow is asking for an update.
Go to the Logitech Options website Logitech website and check for updates. Press on update now. Also, keep clearing the Flow cache from your PC.
Logitech Flow Link Keyboard Greyed Out Fix
When you hover your cursor over the keyboard link but it does not work it appears gray means you have not enabled the keyboard link.
If you have enabled the keyboard link and still can't click it then try uninstalling the Logitech options. Then give a clean boot to your windows.
Press the Windows + R key and type MS configuration on the run box. Again click selective startup on the General tab window. You need to clear load startup items. Finally, disable all Microsoft services in the Service Tab.
Logitech Flow Slow Switching Fix
Sometimes users struggle to switch from one PC to another as the process lags or becomes extremely slow. You will have to find the problem with KVM switches as they highly affect the functioning of Flow devices.
There are some other third-party devices that interrupt the communication between the two. Some of them are port replicators, docking stations, and USB hubs. Therefore, check if you are using any of them.
Logitech flow not working from new M1 MacBook Pro/M2 MacBook Pro to Windows PC Fix
When the Logitech flow does not work from the new M1 MacBook Pro/M2 MacBook Pro to Windows PC, then the problem is with the software.
Such problems often occur with Windows PCs because Windows bring frequent updates. Therefore, update your Windows PC to its latest version. Then try again linking both systems through Flow technology.
Does Logitech Flow work between Mac and Windows?
Logitech flow works well between Mac and Windows. If you notice any issue while working on both of them together then try to fix it by the following steps. Go to the System Preferences on your MacBook and click on Security And Privacy.
Now check that Logitech Options and Logitech Options Daemon are selected. They should have a blue check mark beside them. Restart both devices to make the changes work effectively.
Conclusion
Let's conclude the post on Logitech Flow Not working issues and Fix them!
Check latest Update of Logitech Options Software here.
Note: These are from my own Experience. If you are still facing any issues you can report directly to Logitech by Raising a Ticket here.
I hope you liked reading the post.
Thanks for your feedback!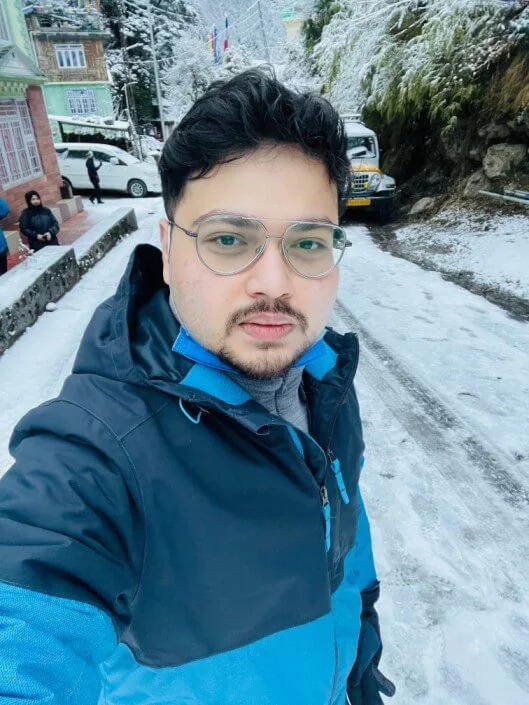 I'm Anirban Saha, Founder & Editor of TechBullish. With a B.Tech in Electronics and Communication Engineering, and 5+ years of experience as a software developer, I have expertise in electronics, software development, gadgets, and computer peripherals. I love sharing my knowledge through informational articles, how-to guides, and troubleshooting tips for Peripherals, Smart TVs, Streaming Solutions, and more here.