As we know Logitech keyboard is great and especially if we are using the keyboards with a multi-device and want a Bluetooth connecting keyboard so we get essentially the two choices the Logitech K380 and Logitech K480.
You might be confused that whether you should choose the Logitech K380 or Logitech K480.
So, here I have made a clear-cut comparison where I would compare head-to-head with the two good wireless multi-device keyboards Logitech K380 vs K480.
They are sure to enhance your productivity whether you are working on any device like an iPad phone laptop desktop or even smart TV.
Why Should you Trust Me? Hi, I am Anirban Saha, an Engineer with a Specialization in Electronics and Communication Engineering. I have experience in Smart TVs, Electronics circuits, and Computer peripherals.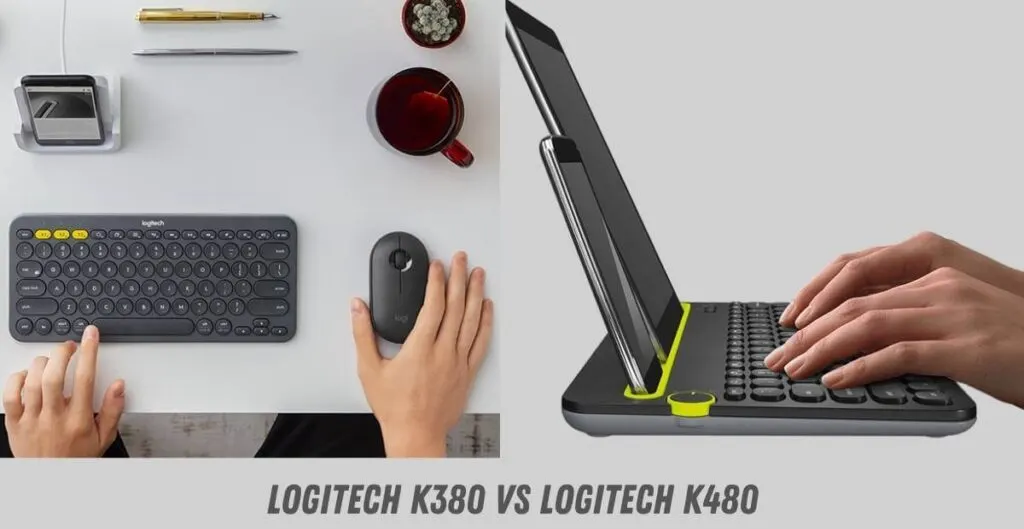 Let's get started!
Logitech K380 vs K480 Comparison
Comparison Criteria
Logitech K380
Logitech K480
Image
Keyboard Type
Wireless
Wireless
Connectivity
Bluetooth
Bluetooth
Battery Life
24 months
24 months
Keyboard Dimensions
Height: 124 mm
Width: 279 mm
Depth: 16 mm
Height: 195 mm
Width: 299 mm
Depth: 20 mm
Keyboard Weight
423 g
820 g
Multi Device Switching
Up to 3 devices
Up to 3 devices
Logitech K380 Review
Logitech K380 is a Multi-Device Bluetooth Keyboard from Logitech. It supports connectivity via Bluetooth and you can easily pair multiple devices and you can switch between them.
The most highlighting thing that I found about the Logitech K380 is its sleek beautiful design and it is very light too.
You can carry it easily and also the typing experience is awesome on this keyboard.
The feel of this keyboard is light and nice with its scissor keys. It feels like typing on a laptop keyboard.
Sale
Last update on 2023-09-29 / Images from Amazon Product Advertising API
Logitech K480 Review
Logitech K480 is an awesome Bluetooth Keyboard from Logitech that connects to 3 devices and you can switch between them easily.
Logitech K480 has a stand in it where you can place your smartphone, or iPad and keep it like a stand and type using the keyboard.
It is a bit heavier with a weight of 820 gm, still, you can carry it easily.
The typing experience of this keyboard feels a bit mushy like rubber domes. However, it is light to actuate and feels good for typing.
Sale
Logitech K480 Wireless Multi-Device Keyboard for Windows, macOS, iPadOS, Android or Chrome OS, Bluetooth, Compact, Compatible with PC, Mac, Laptop, Smartphone, Tablet - Black
Type on Any Device: A new type of wireless...
Easy-Switch Dial: Simply turn the dial of the...
Familiar Keyboard Layout: Find all the shortcut...
Last update on 2023-09-29 / Images from Amazon Product Advertising API
Design
Every keyboard whenever we use or choose for a workspace we look at how appropriate the design would complement our workspace.
In terms of design, the Logitech K380 has a sleeker design as compared to Logitech K480 which is well cared for.
Logitech K380 has a sleek and slim design that completely compliments how good it looks and its design looks cleaner and very much unique.
The Logitech K480 has housing for holding the phone or the iPad on it so it has to keep its weight on the heavier side.
This edition of the cradle design enhances usability and the benefit is enormous.
You do not need any particular hard surface to keep your iPad on and start typing. You can work on any type of service whether it is hard or soft and also you can use it as a laptop on your lap.
Both devices have a unique design like the key cabs Hai is not square-shaped as they and they're somewhat rounded in shape.
Durability
The Logitech K380 is less durable and is more intended to use it safely and to avoid drops. However, the Logitech K480 looks more like a live one and it can handle any task you give it.
The build quality of the K480 is very sturdy.
Keypress Experience
The Logitech K380 comes with the scissor types of keys That you find generally in a laptop. These keys are soft to the touch and you can type very fast easily.
The travel of the keys is low and diet leads to very little effort to click the keys which is convenient for many.
The Logitech K480 has membrane-type switches with rubber domes beneath it and has rightly tactile feedback coming out of it though it does not have much sound due to that rubber dome switch.
Overall you feel like a dampened version of the mechanical keyboard though it is not a mechanical keyboard. The keypress is light to medium.
The key travel in the Logitech K480 is far better than the Logitech 380 you get enough to travel the distance of the keys when you press.
This gives you an improved experience of typing. If you are quite a familiar way of typing with a mechanical keyboard then probably won't like any of the laptop keyboards or even the Logitech K380 keyboard as it has very little key travel which I don't like.
Otherwise, I love the way that it can handle typing with very little pressure applied to it.
Multi-device connectivity
Whether you have a device like a PC(with Windows) or a laptop(with Windows or Mac OS) and even an iPad running on iPad OS or a phone running on android or iOS platform you will not face any issue connecting either of the Logitech k380 and k480 keyboards.
You can connect and switch between all your devices easily by using the Multi-device connectivity by both the Logitech K480 and K380 mouse which is great.
The Logitech K480 has a knob-like structure on its top left side which appeals to me very much as I can rotate the note and connect to the other Bluetooth device quickly and switch between them very easily.
In Logitech K380 you can also connect three devices wirelessly but while switching the devices you will get to switch by using the buttons on the top left side of the keyboard.
Can these be Gaming keyboards?
Though both of these keyboards are good in terms of performance build quality durability which is essential for any gaming keyboard still I won't recommend playing games with this keyboard.
This is because for any gaming keyboard the main factor that is very good to consider is the latency.
These keyboards being the wireless type of keyboard is good for normal kind of usage but not at all good for gaming purpose because while playing the game very fast you will probably see that that clicks and lagging and it is far behind the game you are playing.
Shortcomings of Logitech K380 and K480
The Logitech K380 has some problems with the build quality and I am not happy with the build quality that I am getting at the price point. The build quality does not look at all durable.
Also, you need an additional stand for keeping the iPad straight while using the iPad with the keyboard.
Some people may find this keyboard a business here than the K380 but this does not concern me so I did not consider this as a con but many can find this.
Conclusion: Which is Better Between K380 and K480?
Let's conclude the post on Logitech K380 vs K480!
If you're primarily considering these keyboards like the Logitech K380 and K480 primarily for using it with an iPad then I would suggest you go for the K480 keyboard.
This is because the cradle attached to it adds great convenience for holding the iPad and the feel of the keyboard keys while pressing.
I found it great as I am very much comfortable using the mechanical type of keyboard daily.
I hope you enjoyed reading this post.
Thanks for your feedback!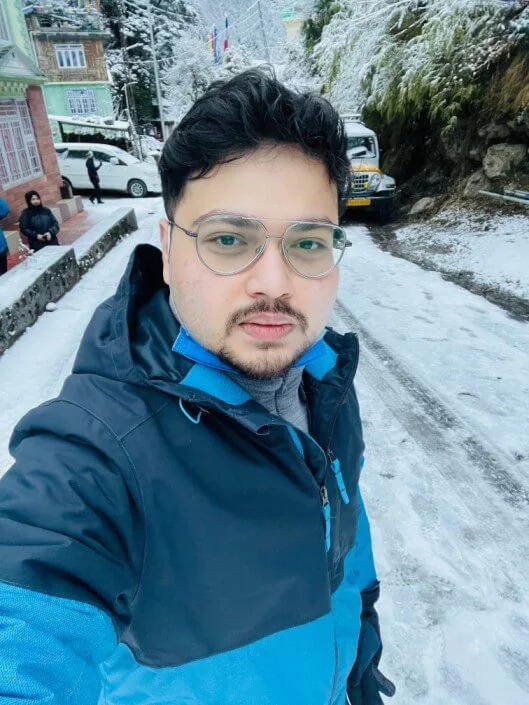 I'm Anirban Saha, Founder & Editor of TechBullish. With a B.Tech in Electronics and Communication Engineering, and 5+ years of experience as a software developer, I have expertise in electronics, software development, gadgets, and computer peripherals. I love sharing my knowledge through informational articles, how-to guides, and troubleshooting tips for Peripherals, Smart TVs, Streaming Solutions, and more here.