If you are looking for a comparison between the Logitech M100 and the M100r, this is the right post.
Both the M100 and M100r are wired Optical mouses from Logitech's budget mouse range.
So, here are the features that I would consider for comparing the two wired mouses.
To compare, I would consider Build Quality as an important factor.
Also, the design, comfort, and performance would play a vital role in this comparison too.
So, let's jump straight into the comparison of M100 vs M100r!
Logitech M100 vs M100r Comparison Table
Logitech M100
Logitech M100r
Type
Full-Sized Wired Mouse
Full-Sized Wired Mouse
Tracking Type
Optical Tracking
Optical Tracking
DPI
1000
1000
Shape
Ambidextrous
Ambidextrous
Build Material
HIgh-Quality Plastic
High-Quality plastic
Dimension
Height: 11.3 cm
Width: 6.2 cm
Depth: 3.8 cm
Height: 18.1 cm
Width: 13 cm
Depth: 5.2 cm
Weight
90g
120g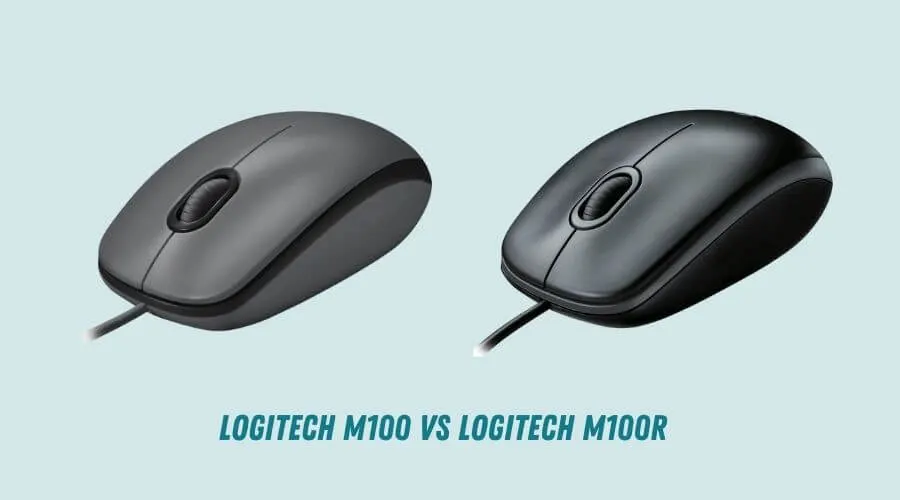 Logitech M100 Review
Why consider M100?
Logitech M100 feels comfortable for both right-handed people and left-handed people.
This mouse has a warranty of 3 years which is great.
Connectivity is very easy for M100. You can easily connect this mouse by plugging the USB cable into the USB port of your computer and laptop. No more software setup is required.
Logitech M100 has a durable build made from recycled plastics.
The scroll wheel is accurate and helps to navigate easily on the screen.
Tracking is also great. With Optical Tracking technology, M100 has good tracking that works great on opaque surfaces like wood.
What did I find as a downside of M100?
Last update on 2023-09-24 / Images from Amazon Product Advertising API
Logitech M100r review
Why consider M100r?
The design is simple and easy to grip the mouse.
The quality of the build is good enough considering the price.
The performance of tracking and scrolling is accurate.
Last update on 2023-09-15 / Images from Amazon Product Advertising API
What did I find as a downside of the M100r?
Durability
The Logitech M100 and M100r are both from the budget range of Logitech.
Both the mouses are made of high-quality plastic material.
Both the mouses are durable enough that with regular uses there would not be any problem.
Design
In terms of design, the M100 and the M100r has an ambidextrous design(suitable for left-handed and right-handed use).
FAQs on M100 vs M100r
Q. What is the DPI of Logitech M100?
Ans. The DPI of the Logitech M100 is 1000.
Q. What is the DPI of Logitech m100r?
Ans. The DPI of the Logitech M100r is 1000.
Q. How much does the Logitech M100 weigh?
Ans. Logitech M100 weighs 90g.
Q. Does Logitech M100 work with Windows 10?
Ans. Yes, the Logitech M100 works with all versions of Windows 10.
Conclusion
Let's conclude the post on Logitech M100 vs M100r!
So, both of these are the basic full-sized wired mouses from Logitech and have the standard functionalities well built in them.
I hope you enjoyed reading this post.
Thanks for your feedback!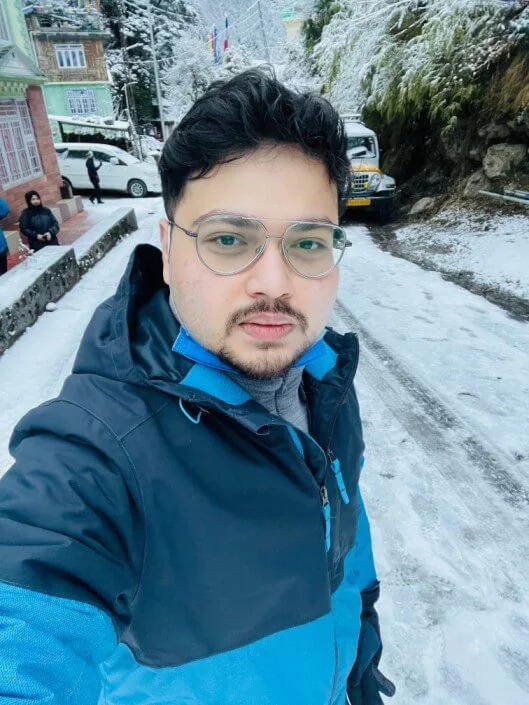 I'm Anirban Saha, Founder & Editor of TechBullish. With a B.Tech in Electronics and Communication Engineering, and 5+ years of experience as a software developer, I have expertise in electronics, software development, gadgets, and computer peripherals. I love sharing my knowledge through informational articles, how-to guides, and troubleshooting tips for Peripherals, Smart TVs, Streaming Solutions, and more here.