If you use a laptop or a keyboard a mouse is a must. In the budget offering range of Logitech mice comes the Logitech M310 and M325.
Both are wireless mouse options from Logitech but are made for different kinds of users.
I would compare each factor and would explain in detail by reviewing the M310 and M325 mice completely to arrive at finding clarity of the differences and which is better between the two.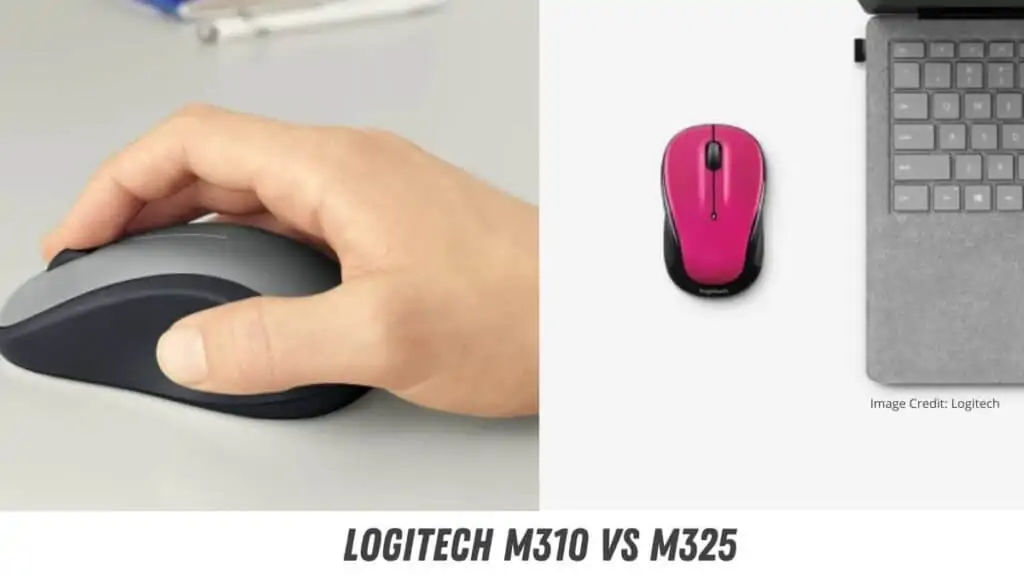 Let's get started!
Logitech M310 vs M325 Comparison Table
Below, I have compared the Logitech M310 and M325 Mouse with every factor:
| | | |
| --- | --- | --- |
| Comparison Criteria | Logitech M310 | Logitech M325 |
| Mouse Type | Wireless | Wireless |
| Mouse Size | Full Size (for large hands) | Small (for small hands) |
| Number of Buttons | 3 | 3 |
| Logitech Flow Support | No | No |
| Logitech Options | Yes | Yes |
| Silent | No | No |
| Good For Gaming | Yes | Yes |
| DPI | 1000 DPI | 1000 DPI |
| Battery Life | 12 Months | 18 Months |
| Design Type | Ambidextrous (both for left and right-hand use) | Ambidextrous(both for left and right-hand use) |
| Bluetooth Support | No | No |
| Supported OS | Windows OS, Mac OS, Chrome OS, Linux. | Windows 10 or later, Mac OS 10.5 or later, Chrome OS, Linux Kernel 2.6+. |
Logitech M310 Review
Logitech M310 is a high-quality full-sized wireless mouse with rubber grips on its sides. Working with M310 is a delight and it is good for working long duration with it.
Logitech M310 would fit even if your hand is large. It is an ambidextrous mouse so you can use it with both left and right hands.
You can easily connect M310 to the device using plug-and-play with a Logitech Unifying connector. Its battery life is also good. You get 18 months with a single AA battery.
While using this mouse would feel light as it is only 99 gm weight including the battery weight.
Sale
Last update on 2023-12-09 / Images from Amazon Product Advertising API
Logitech M325 Review
Logitech M325 is a wireless mouse from Logitech. It has a comfortable design made for people with small hands. If you have a small to medium hand this Logitech M325 would be a delight to use for your daily work.
The scroll wheel is very accurate and you can do any kind of work with M325 very quickly and you would not find any lags. The connectivity of M325 is very simple. Just connect the Logitech Unifying Receiver to your desktop or laptop by plug and play and you are done.
You don't need to install software every time to a new device before you connect. This makes using M325 very convenient.
"According to a recent study, laptop users who chose this mouse over a touchpad were 50% more productive and worked 30% faster." (Source: Logitech)
Last update on 2023-12-08 / Images from Amazon Product Advertising API
Shortcomings of both the mice
I would not take much of the shortcomings considering Logitech is offering this mouse on a budget point.
The M310 is for anyone and even people with large hands can use that. However, M325 would not be suitable for people with large hands but is excellent for people with small hands.
Which is better between Logitech M310 and M325?
In terms of performance and durability, both the M310 and M325 are excellent. They are both at par with top-notch performance. In terms of dimensions, the Logitech M325 is 2 cm shorter than M310.
In terms of battery life, M325 is better as the battery lasts for about 3 years.
According to hand size, the choice is very much clear.
If you have small hands then your choice would be M325.
If you have medium to large hands, your choice would be M310.
Conclusion
Let's conclude!
I hope you got enough clarity regarding the comparison between M310 and M325.
Thanks for your feedback!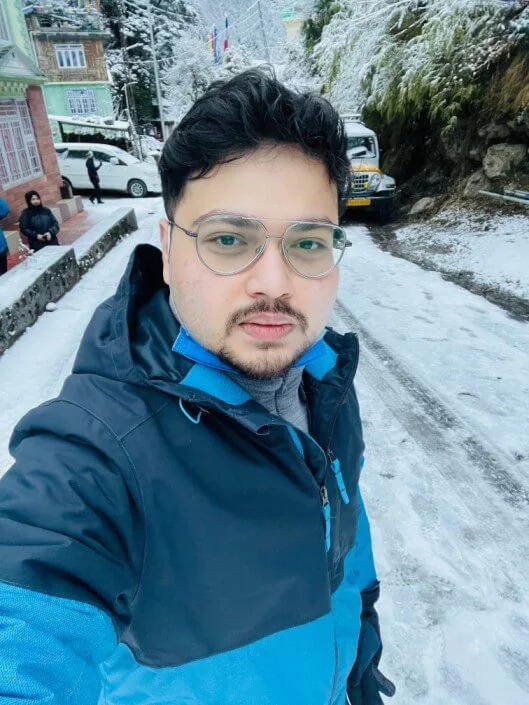 I'm Anirban Saha, Founder & Editor of TechBullish. With a B.Tech in Electronics and Communication Engineering, and 5+ years of experience as a software developer, I have expertise in electronics, software development, gadgets, and computer peripherals. I love sharing my knowledge through informational articles, how-to guides, and troubleshooting tips for Peripherals, Smart TVs, Streaming Solutions, and more here. Check Anirban's Crunchbase Profile here.