The M585 Wireless Mouse from Logitech is made for multitaskers who perform their tasks even in multiplatform together. With this mouse, Multitasking is going to be a breeze.
In this post, you will learn all about my review of Logitech M585 from my experience of using it for 8+ hours daily for 3 years straight.
Before having this mouse, I used to have Logitech's M331 mouse.
Let's dive into the Logitech M585 review.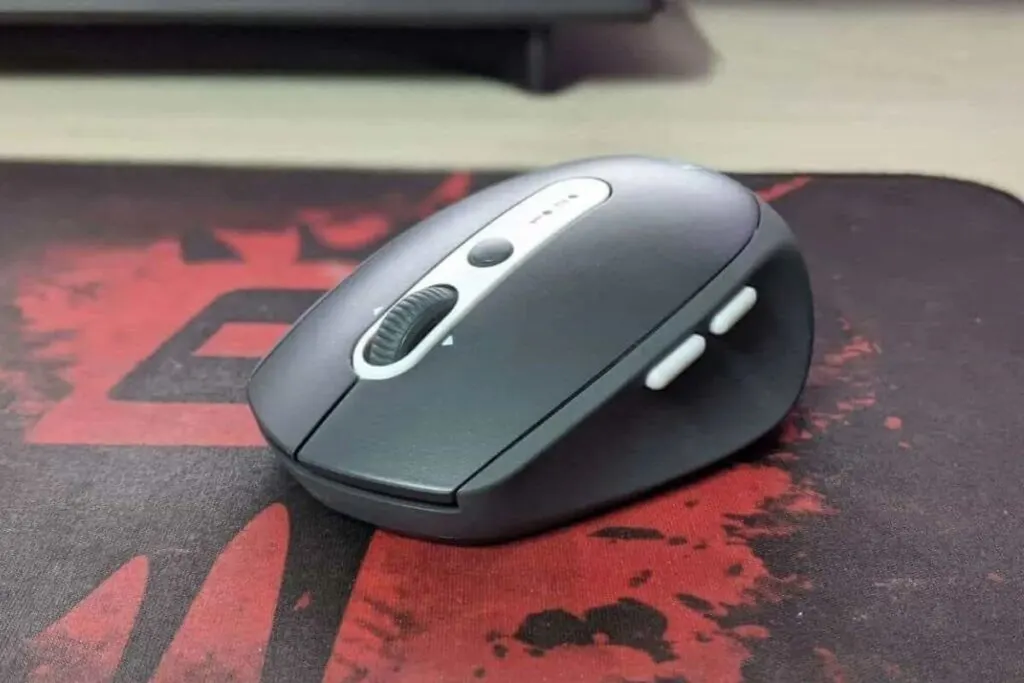 Logitech M585: A Multi-Device Wireless Mouse
Summary
Logitech M585 is a medium-sized compact mouse. It fits well into the hands and is especially good for medium-sized hands. The grip feels great and it is easy to use and set up. When using this mouse, you can connect to multiple devices at once and you can switch from one to another by the click of the middle button on top of the scroll wheel very easily.

Overall, the Logitech M585 is for productivity lovers under a budget. It can bring close the multi-OS platforms together and using this you can seamlessly multitask on multi os devices easily. In terms of performance, I didn't notice any lag or glitch. I loved this mouse and I simultaneously use it with my desktop, laptop, and more often my iPad. The wireless connectivity is very stable and the battery life is excellent.

Design
Logitech M585 has a very compact and beautiful design that would make your workspace look great.
Its body has an excellent curved shape that would fit your palm very easily.
It will surely make your work comfortable with its perfect design, which is well-suited for small hands.
The addition of extra buttons makes your productivity to be with no limits.
With the seven buttons, it has you can customize and unleash the productivity master within you.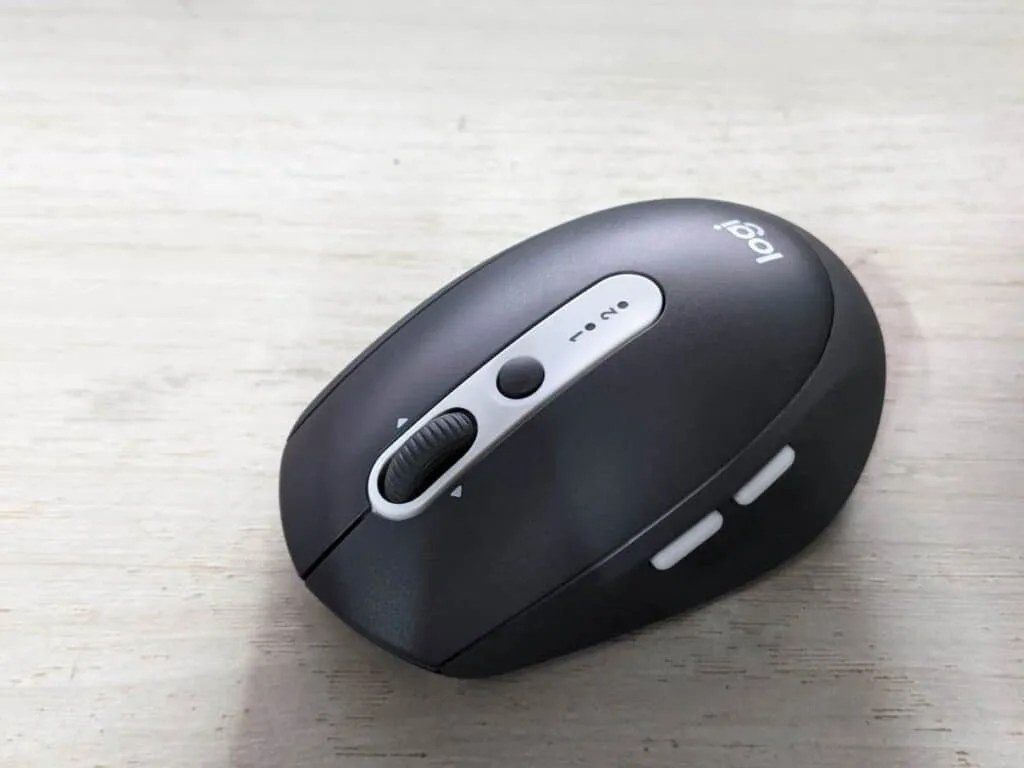 Build Quality
Logitech M585 is made with High-quality plastic, and you would find rubber material on its sides.
Also, the scroll wheel is made of rubber for good and precise control.
The build quality is excellent, and once you hold this mouse, you will feel that its material feels premium.
Also, the rubberized side layer adds extra comfort to this mouse.
This mouse has seven buttons that are durable enough to handle daily tasks with ease.
The buttons are responsive and clicky. It is helpful for many functions by customizing it.
The sides of the Logitech M585 have a rubber grip which adds extra comfort to holding this mouse.
I feel the convenience is well suited if you would like to work for long hours with this mouse.
Check this Amazing Mouse M585 Mouse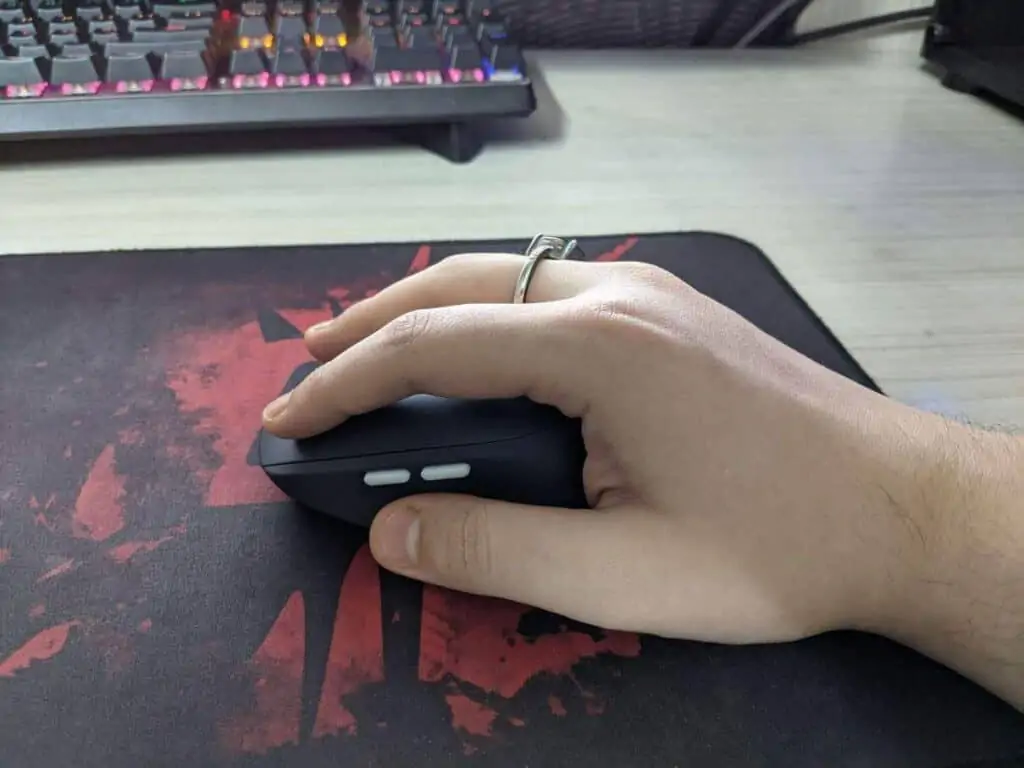 Connectivity
Connectivity is an essential factor for any wireless mouse.
In most wireless mice, you would find the connectivity using a USB receiver.
The USB receiver is the Logitech Unifying Connector which is 2.4 GHz Wireless connectivity.
Another way you can connect to this mouse is via Bluetooth connectivity.
The Bluetooth connectivity is very convenient to use for this mouse. With Bluetooth, you can pair easily with any of your devices.
The connectivity is very convenient due to the option to choose between USB and Bluetooth.
Performance
Performance is the top feature of this mouse.
This Logitech M585 can compete with any high-end mouse in terms of the performance it gives.
Check this Amazing Mouse M585 Mouse
Suppose you feel less productive and need a better mouse.
This mouse is undoubtedly going to boost your productivity further.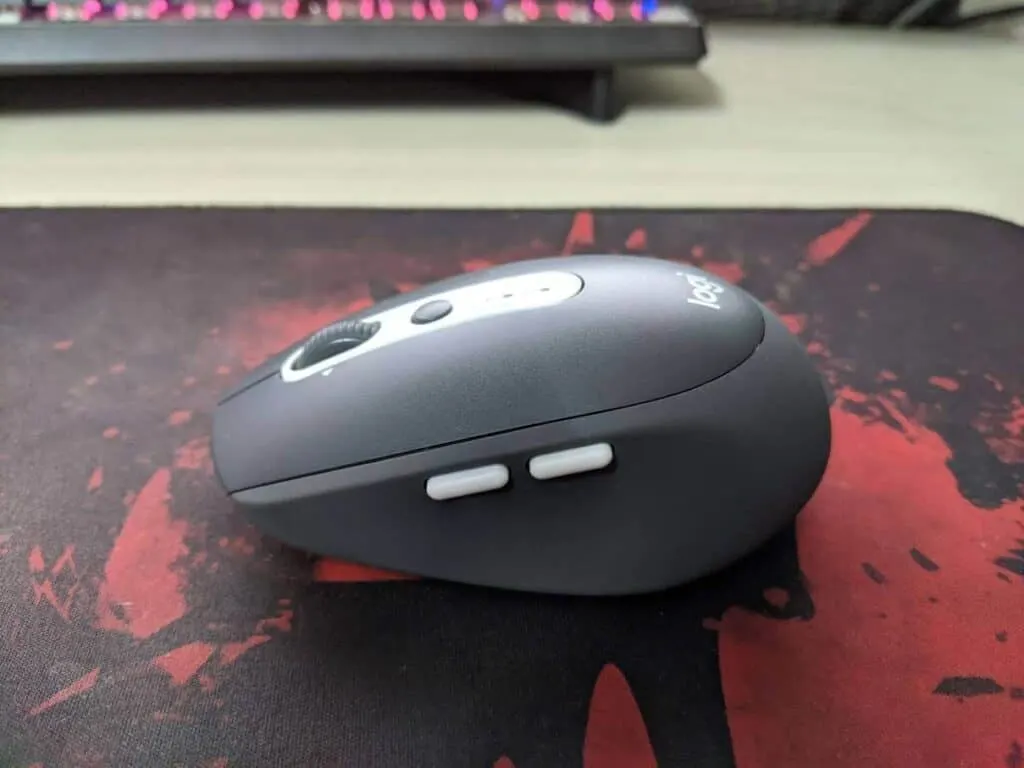 Suppose you often multitask between different devices, and you need to transfer between your devices.
In that case, this mouse works like magic for that.
I can copy a file from my Laptop and paste it to my desktop with a mouse only.
This is possible with the help of the Logitech Flow feature.
Apart from that, you can customize many features of this mouse with Logitech's software Logitech Options.
Moreover, you will not feel any worse about using a wireless mouse.
However, you will feel clean and less cluttered, and a more productive workspace.
Every scroll, click, drag, and drop is smooth, and you won't notice any lags with this mouse.
In this video, find the review and the real feel of the Logitech M585 mouse. Check this Amazing Mouse, the one shown in the video, the M585 Mouse
Features of M585
Here are the essential features which I found worthy of mentioning:
You get seven buttons with added functionality, and they are customizable using G Hub Software.
M585 has a precise scroll wheel made of rubber and has a good texture which helps to scroll effectively.
Logitech M585 has two-way Wireless Connectivity:

one using a 2.4 GHz Logitech Unifying Receiver and
Using Bluetooth Technology

It is supported by Logitech's high-end customization software Logitech Options and Multitasking software Logitech Flow.
This mouse has wide support with different OS like Windows 10 or later, Windows 7 10 or later, macOS 10.5 or later, Chrome OS, and Linux Kernel 2.6+.
Sale
Last update on 2023-10-03 / Images from Amazon Product Advertising API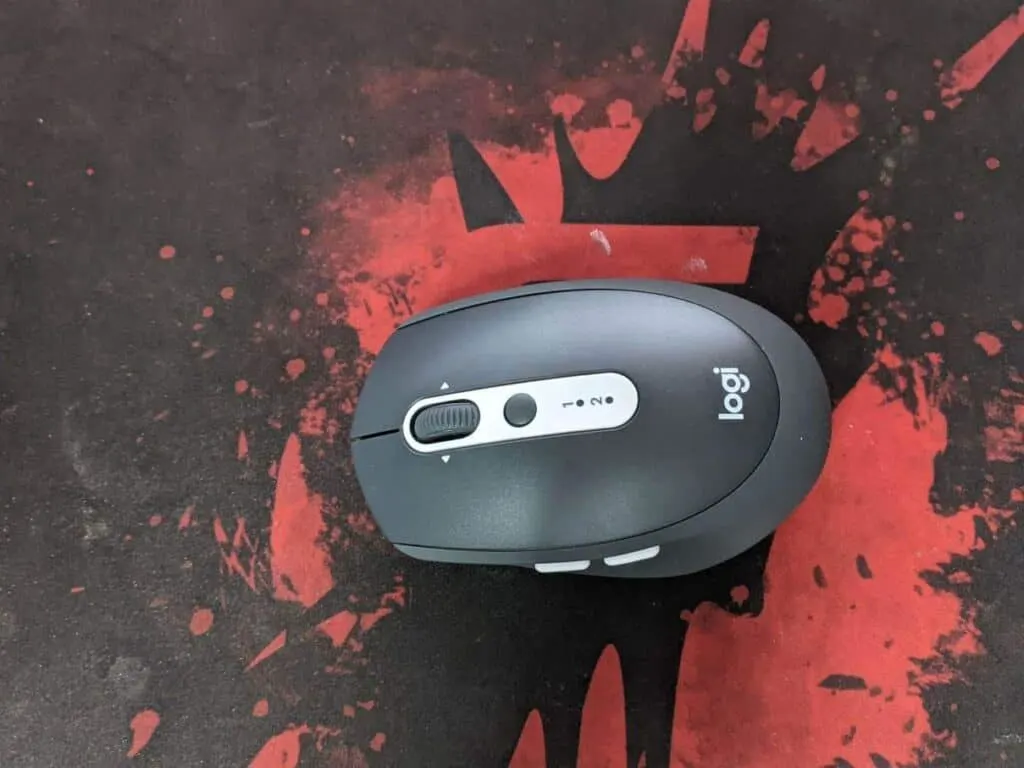 Check this Amazing Mouse Logitech M585 Multi-Device Wireless Mouse – Control and Move Text/Images/Files Between 2 Windows and Apple Mac Computers and Laptops with Bluetooth or USB, 2 Year Battery Life, Graphite
Battery Life
Days are gone when we used to think about the battery life before considering a wireless mouse.
Now, the Logitech mouse has a great battery life that you don't need to worry about anymore.
This Logitech M585 has a battery life of 24 months.
Multitask with Logitech Flow
Logitech Flow is a unique multitasking software from Logitech that you can use to boost your productivity.
With Logitech Flow, you get to multitask on several devices together. You can even copy from a device and paste it to another device.
For example, if you do photo editing and video editing very much and switch between multi-devices (eg: between Windows laptop/desktop and iPad), then Logitech Flow would benefit you.
Logitech Flow would help you to quickly do your tasks and save the effort to transfer media files from one device to another. It will automatically manage that.
Logitech Flow adds convenience to our regular workflow.
I was excited to try Logitech Flow from when it was released. I love using it together with my Laptop, and desktop.
This helps immensely and saves around 40 mins per day.
Downsides
Here are a few downsides which I could not ignore if we consider this mouse for general people.
Logitech M585 is a mouse for small hands, and people would big hands would not find this helpful or too small for them.
Overall, I feel the downsides are considerably less and considering the value the mouse provides is fantastic.
Who is Logitech M585 for?
Logitech M585 is for productivity seeker professionals like:
Bloggers,
Developers,
Editors,
Designers,
Journalists and more.
Logitech M585 would be a reliable option to choose from in the wireless mouse range from Logitech.
Why choose Logitech M585?
Logitech M585 has all elements required to boost your daily work efficiency. The extra buttons provided help to get limitless customization options by Setting on Logitech G Hub.
This mouse has connectivity using both the 2.4 GHz connection using the Logitech Unifying receiver and also has an option to connect using Bluetooth also.
This Bluetooth connectivity helps a lot. During your multitasking, if you work on many devices, including the iPad, you can easily switch to that Bluetooth connectivity.
Another factor I would highlight would be the battery life. What else do you need when you get a wireless mouse with whooping 24-month battery life? Isn't it awesome?
Compared with any other wireless mouse, I found the positives are great for considering this mouse.
Overall Verdict
Logitech M585 is for those with small hands who love productivity.
Logitech M585 takes your productivity to the next level as you can even switch between multi-device very easily.
I highly recommend it, and you would love to use this.
Sale
Last update on 2023-10-03 / Images from Amazon Product Advertising API
For, I found it excellent and chose Logitech M585 for my regular work. I feel this boosts my everyday work, and it feels better working with this mouse. Choose this mouse, and you would love it.
Logitech M585, in brief, can be described as a "Compact Multi-tasking Wireless True Performer." It is well built for professional use for all aspects and features it has. Check this Amazing Mouse M585 Mouse
Conclusion
Let's conclude the post on Logitech M585 review!
Logitech M585 is truly worthy of being your primary productivity driver. I hope you liked our post.
Drop us a mail with your feedback if you found my post to be useful to you! Thanks.
Thanks for your feedback!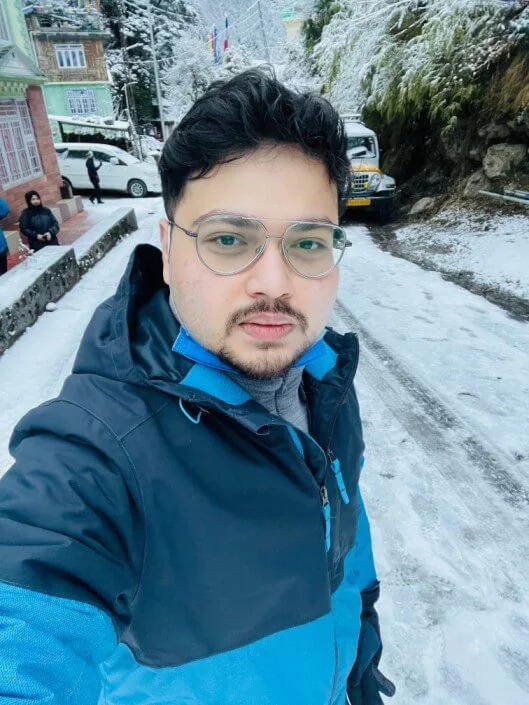 I'm Anirban Saha, Founder & Editor of TechBullish. With a B.Tech in Electronics and Communication Engineering, and 5+ years of experience as a software developer, I have expertise in electronics, software development, gadgets, and computer peripherals. I love sharing my knowledge through informational articles, how-to guides, and troubleshooting tips for Peripherals, Smart TVs, Streaming Solutions, and more here.