Logitech M720 comes in a mid-range of the mouse available. As the name suggests, Triathlon, this mouse from Logitech would give you great comfort, endurance, and versatility. 
The features of this mouse are exciting, and this mouse can be considered a premium offering from Logitech. Let's look into each of the factors of this mouse in detail with my views in this Logitech M720 review.
Design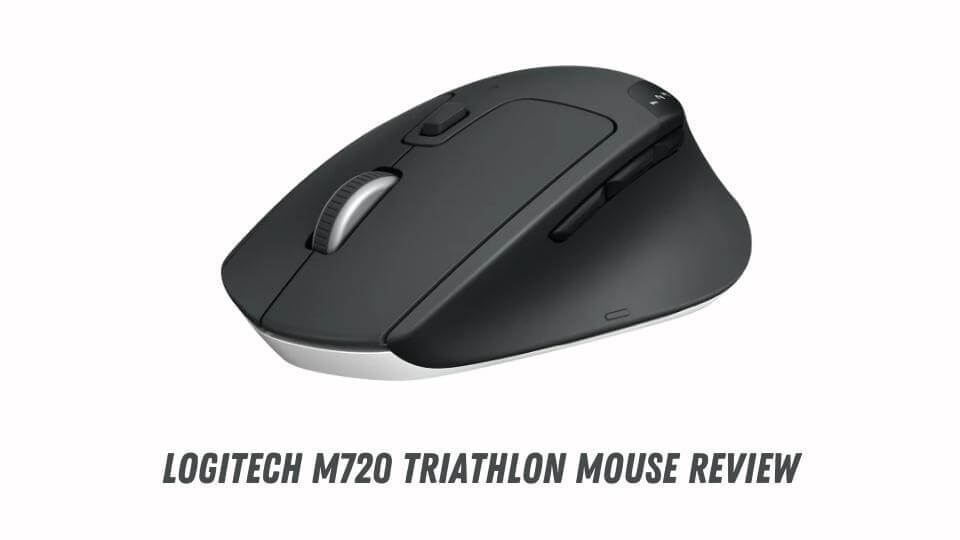 This mouse from Logitech looks modern with a curved design tapered towards the left side. This type of design is ergonomic and would help you to work for longer hours without any issues. The shape of the mouse looks like an MX Master mouse.
Performance
Performance is the main thing of this mouse. You would get interrupted performance from this mouse out of the box. This mouse has 8 buttons of which 6 buttons are programmable. You can easily customise the buttons as per your requirement in Logitech Options software.
With Easy-Switch technology, the switching between devices is very fast. So, you will feel a boost in performance during switching devices also.
Build Quality
Build quality of this mouse looks sturdy, with its outer covering made of hard plastic. Overall, the build quality is good, and I have no complaints about it.
Dimension and Weight
This M720 is a full-sized mouse. So, you would not have to worry even if you have a large hand.
| | |
| --- | --- |
| Dimensions | Values in mm |
| Height | 115 mm |
| Width | 74 mm |
| Depth | 45 mm |
Logitech M720 weighs 135 gm, including a AA battery. This weight can be considered as a heavy mouse. For professional users, using a mouse of this weight would feel good. However, if you are an FPS gamer and want a light mouse, it may feel heavy.
Connectivity
Generally, you get either Bluetooth or connectivity using a USB receiver. In the Logitech M720 Triathlon mouse, you get both ways to connect wirelessly. You can use the Bluetooth feature to connect to other devices. Also, you can use the Logitech unifying receiver to connect to different devices.
Connectivity is excellent and reliable. You will not notice any connection drops or lags when you use them very fast. 
Battery Life
Being a wireless mouse, you may have questions about the battery life. Generally, the Logitech wireless mouse has excellent battery backup. This mouse Logitech M720 has a battery life of 24 months which is incredible.
Having a battery life of 2 years in a wireless mouse is worth it. You will find this mouse reliable for your daily productivity.
Work in Multi-device using Logitech Flow
Logitech Flow is a fantastic software that helps to do tasks on multiple devices at a time. Flow enables to improve productivity a lot during daily usage.
Logitech M720 supports the Logitech Flow. This mouse with Logitech Flow would enable you to share files even cross-platform between a Windows PC and a Macbook running on Mac OS.
The setup is also easy for the Logitech Flow. It would help if you paired your mouse with your PC and the laptop to share the file. You can install the Logitech Options and then connect both the PC and laptop on a single Wifi connection.
By following the above steps, you can start using the real benefits of Logitech Flow with Logitech M720. 
Why should you consider the M720?
The Logitech M720 has a lot of highlighting features that makes us consider this mouse as a good choice, such as:
Navigation with this mouse is very precise and accurate.
Scrolling is high-speed, and you would enjoy scrolling with this mouse
Have both Bluetooth connectivity and Logitech Unifying receiver connectivity.
The shape of the mouse fits excellent into the hands, which is an amazing feature as you can work efficiently for long hours with a comfortable grip.
Logitech Flow Support with this mouse brings in a great feature to multi-task on multi-devices. E.g., you can copy and paste from one device to another using M720 by Logitech Flow support.
Switches between devices once connected quickly.
Logitech M720 Downsides
As this mouse is designed mainly for professionals, there is no lighting provided, which could be an added advantage. I would not consider this as a significant con.
My View
Logitech M720 is for the professionals and the people who want to boost their productivity. M720 is excellent for multi-devices setup. 
I would recommend M720 for any professional work that involves an extensive use of mouse.
However, if you are a gamer then probably G Series of mouse would be better for your gaming performance.
Conclusion
I have covered the Logitech M720 wireless mouse review in detail and described each feature I found remarkable. Also, I discussed the con I found in this mouse. I hope you liked the post.
Logitech M720 Triathlon Mouse Review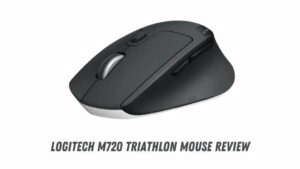 Logitech M720 mouse is a great choice if you need a mouse for your professional work. This mouse has a very good performance and being wireless it keeps the workspace clean. The looks of this mouse are modern. The 24-month long-lasting battery life is a great thing to have. The best thing I liked about Logitech M720 was the seamless multi-device connections and multitasking ability that it can handle using the Logitech Flow.
Product Brand: Logitech
Product Currency: $
Product Price: 40-55
Product In-Stock: InStock