Ortholinear keyboards are becoming more popular as people learn about the potential benefits of traditional staggered keyboards.
Let's know about the Ortholinear keyboard in detail here in this post.
They're also popular among people who have carpal tunnel syndrome or other hand injuries.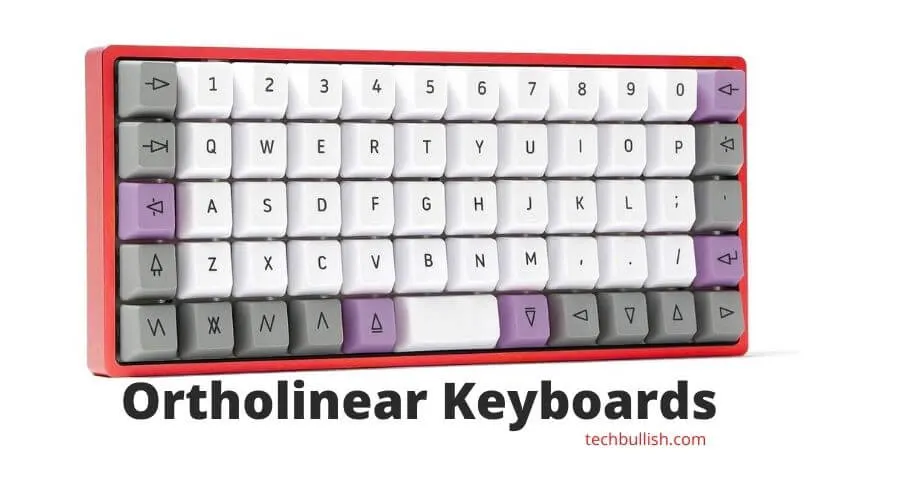 Why Should you Trust Me? Hi, I am Anirban Saha, an Engineer with a Specialization in Electronics and Communication Engineering. I have experience in Smart TVs, Electronics circuits, and Computer peripherals.
Let's get started!
What is an Ortholinear keyboard?
The ortholinear keyboard represents a particular type of mechanical keyboard layout, the Ortho layout that has all the keys placed as a matrix or grid.
Ortholinear keyboards are a type of keyboard that is designed to be as efficient as possible in terms of keystrokes. This means that the keys are arranged in a grid, which makes it easier for the user to hit the correct key without having to move their hand too much.
Ortholinear keyboards are popular among computer users who need to type quickly, and they are also popular among gamers who want an ergonomic keyboard that won't cause wrist pain.
What is the point of an Ortholinear keyboard?
Ortho means straight. In the case of an ortholinear keyboard, the keys are arranged in a straight line.
If you have seen the old typewriters, then you will understand that this layout is quite similar.
In the case of typewriters, you might have the practice of moving your fingers in the vertical direction of the keys in the lower row.
This is why it is said that two linear keyboards improve typing speed as it is easier to remember the keys and navigate your fingers without looking at the keyboard.
Are Ortholinear keyboards Good?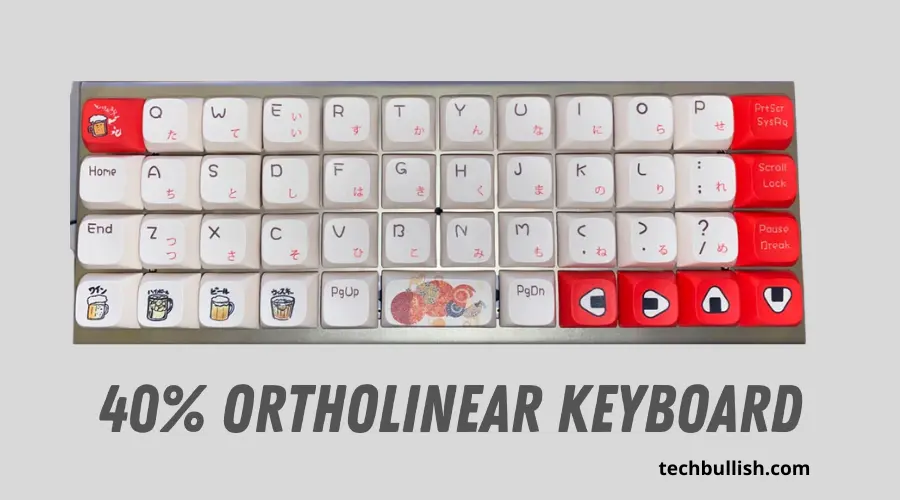 Ortholinear keyboards are less commonly seen in the market. This type of key layout seems to be very typing-friendly.
In this video below, you will see how this keyboard performs compared to a staggered layout keyboard.
So, you will understand that you will find your keyboard Layout in real life to help you in typing faster.
Are Ortholinear Keyboards Good for Gaming?
Ortholinear keyboards are a great choice for gamers. In the case of Ortholinear keyboards, the upper row keys lie straight on top of the lower row keys.
This type of key placement results in far more accurate clicks than any other type of keyboard.
Are Ortholinear Keyboards Good for Typing?
Ortholinear Keyboards make your hand rest in a linear manner as if you can navigate from one row of switches to another by moving vertically and easily getting hold of the switch.
It makes touch-typing easier. However, if you use it for the first time and move from the staggered layout keyboard, then you will take some time to get adjusted to it.
However, your typing speed would eventually improve and be faster in an Ortholinear keyboard.
How long does it take to get used to an Ortholinear keyboard?
If you normally use a staggered keyboard layout, it will be a learning curve again to master the Ortholinear keyboard.
For average users, it will take around 12-16 hours of typing practice. It will be around 6-8 hours of typing practice for professional typists to get used to the Ortholinear keyboard.
Are Ortholinear keyboards more comfortable?
Ortholinear keyboards are claimed to be more comfortable than traditional keyboards. This is because they have a more linear layout, which is said to put less strain on the fingers.
Are Ortholinear keyboards ergonomic?
Ortholinear keyboards can be more ergonomic for some users because they allow for a more natural hand position and a closer placement of keys within reach.
It requires less wrist movement and allows your fingers to rest in a more natural position.
If you can get used to the layout and find it comfortable, then ortholinear keyboards can be a great choice for an ergonomic keyboard.
While you may enjoy a more comfortable keyboard, you may end up with a lower typing speed in the beginning.
However, once you are used to it, you will eventually speed up your typing.
Benefits of Ortholinear Keyboard
This type of keyboard layout has the following benefits:
#1. Easy Mapping of Keys:
As the keys are orthogonally mapped (90 degrees), it may be easier for you to traverse the keys on your keyboard while typing. You can remember that W, S, and X lies in a single column.
#2. Minimize hand movements:
With ortholinear keyboards, you can reduce your movements of fingers to type using the different keys.
#3. Addition of Extra Keys:
There are additional keys in the space bar region. For the Ortholinear layout, the spacebar is small. The additional keys beside the spacebar provide additional functionalities to the keyboard.
Drawbacks of Ortholinear Keyboard
There are a few drawbacks of Ortholinear keyboards which are:
#1. New Layout makes many typos in the beginning:
When you see an Ortholinear keyboard, you will find it weird and unique at first look. In the initial try, you may mistype or take more time than other keyboards.
#2. Requires a learning Curve to Master:
This layout takes time to master and initially you may find it difficult to type. In the first phase, you will be learning about the key placement in this grid-like layout. Then you again need to work on accuracy during typing.
Best Ortholinear Keyboards
Ortholinear keyboards are also available as kits where frames, switches, and different materials would be there for you as a DIY kit.
Here are the top 3 choices:
Bestseller No. 2
Last update on 2023-09-24 / Images from Amazon Product Advertising API
Conclusion
Let's conclude the post on the Ortholinear keyboard!
In this article, we looked at a great type of keyboard layout in Ortholinear keyboards. They can be a great option for typing if you can adjust to their learning curve.
Overall, this is another type of keyboard layout. The typing speed would rather depend on the amount of practice you have using your keyboard.
I hope you enjoyed reading the post.
Thanks for your feedback!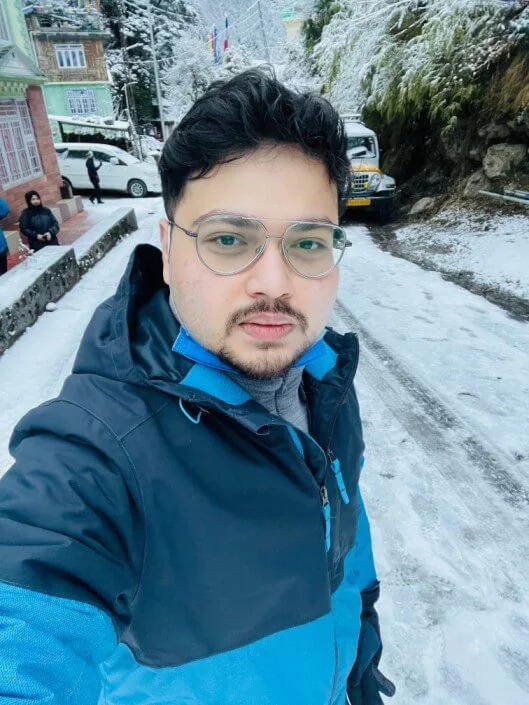 I'm Anirban Saha, Founder & Editor of TechBullish. With a B.Tech in Electronics and Communication Engineering, and 5+ years of experience as a software developer, I have expertise in electronics, software development, gadgets, and computer peripherals. I love sharing my knowledge through informational articles, how-to guides, and troubleshooting tips for Peripherals, Smart TVs, Streaming Solutions, and more here.