It is not uncommon for Razer Synapse software not to detect your mouse, and this is caused mainly by the mouse not being connected to the same USB port that Synapse is running on.
In this post, I will discuss why Razer Synapse is not Detecting mice, and how you can troubleshoot and get Razer Synapse to detect your gaming mouse.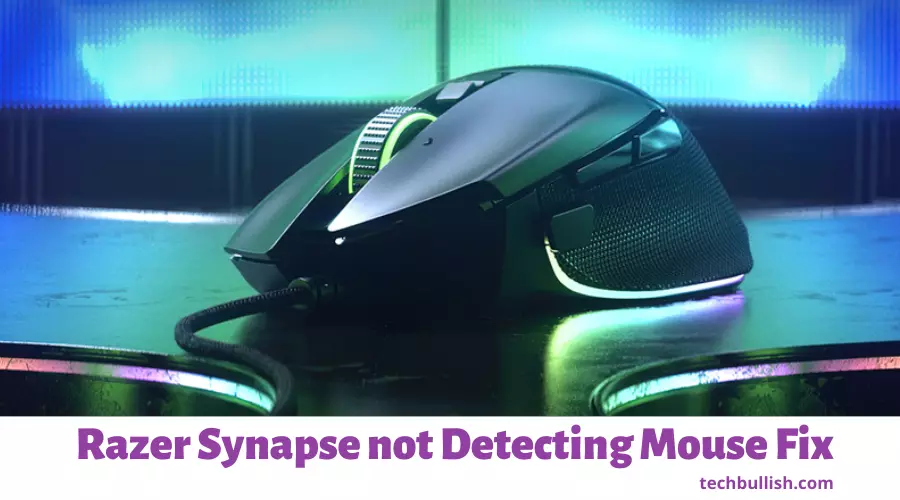 Let's get started!
Why is Razer Synapse not detecting my mouse?
The main reason why your Razer Synapse is not detecting your mouse is that it has an outdated or missing mouse driver.
That means you should update the driver immediately to start working again.
There are two ways to update the mouse driver, and they include automatically and manually.
For a manual update, you will have to go to the manufacturer's website, find the latest version, and then manually install it on your computer. You will require some computer skills and spare some of your time.
For an automatic update, you can use software like Driver Easy, and it will do all the work for you.
How do I get Razer Synapse to detect my mouse? (Detailed Steps)
Below are steps to follow to solve Razer Synapse mouse detection issues. They include:
First, unplug the peripheral and reconnect it again. If you think that the port has a problem, then change the port.
The second step is to test it on a different PC. That will help you know whether the USB has a problem.
If the two above don't solve the problem, try rebooting the PC. Go ahead and scan for device changes.
Another way that helps is installing the latest software. There is a chance that the software you are using is outdated. Ensure no old Razer folders may mess up with the new installation.
Why is my Razer mouse not working?
If you are experiencing such an issue, then there are two main causes:
1. Some solid material or dirt blocks the mouse sensor
First, you will need to unplug the mouse from the computer and clean the sensor using rubbing alcohol to fix the issues.
Let it dry out and try using it again to see if the blockage is gone.
You can also opt for another port just in case of isolation problems.
2. You need to reset the calibration of the mouse surface
For the second problem, you will need to recalibrate the surface of the mouse.
Start by plugging it into the USB port and placing the mouse flat.
Hold down the left button, right-click the other right button, and wheel for seven seconds. That will help reset the calibration.
How do I add a mouse to Razer Synapse 3?
Below is how to do it:
Open the Razer Synapse 3
Select the Razer mouse from your devices.
Click Add to create a new profile
Rename profile
Make sure to give the new profile a new set of commands.
If you successfully follow the above steps, you will add a mouse to Razer Synapse 3.
Does Razer Synapse work with any mouse?
No, Razer Synapse does not work with any mouse, and only works with Razor products.
That means you have to use Razer peripherals, and you won't encounter any problems with it.
However, if you don't have that option, you can change the settings to another brand.
Premium brands have configuration tools that you can use with Razer Synapse.
You will have to download the configuration and ensure it is compatible with your mouse brand.
Razer Synapse 3 supported mice
Below are some of the Razer Synapse 3-supported mice:
Razer Abyssus Lite
Razer Atheris Stormtrooper Edition
Razer Basilisk Essential
Razer Basilisk Quartz
Razer Basilisk Ultimate (no dock)
Razer DeathAdder Elite
Razer DeathAdder Elite Overwatch
Razer DeathAdder Essential
Razer DeathAdder V2
Razer DeathAdder V2 Pro
Razer Firefly Cloth Edition
Razer Firefly Hyperflux
Razer Goliathus Chroma
Razer Goliathus Extended Chroma Gears of War Edition
Razer Jugan
Razer Lancehead Tournament Edition
Razer Lancehead Tournament Edition Mercury White
Razer Lancehead Wireless
Razer Mamba Elite
Razer Mamba Wireless
Razer Naga Chroma
Razer Viper Ultimate
Conclusion
Let's conclude the post on why is Razer Synapse not detecting the mouse.
I hope you found the solution and now your mouse is getting detected properly by Razer Synapse and also the list of Razer Synapse 3 supported mice range.
I hope you enjoyed reading the post.
Thanks for your feedback!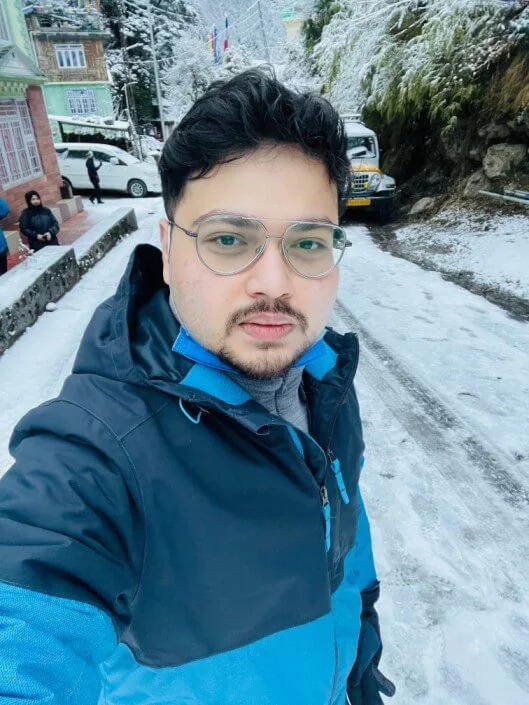 I'm Anirban Saha, Founder & Editor of TechBullish. With a B.Tech in Electronics and Communication Engineering, and 5+ years of experience as a software developer, I have expertise in electronics, software development, gadgets, and computer peripherals. I love sharing my knowledge through informational articles, how-to guides, and troubleshooting tips for Peripherals, Smart TVs, Streaming Solutions, and more here. Check Anirban's Crunchbase Profile here.