Like millions of other Razer users, you have probably downloaded and installed Razer Synapse to get the full potential out of all your Razer peripherals.
Razer Synapse is a powerful application that lets you customize your peripherals to your liking.
You can change the colors of your mouse, set up custom buttons, and even set up macros or add new features to your mouse.
It allows you to set up profiles for your Razer peripherals.
These profiles allow you to set up a particular configuration for a game and then automatically apply it once you have launched the game.
This blog post will discuss Razer Synapse Profiles and how you can set them on Razer Synapse.
Also, you will find in-depth information you need to know about Razer Synapse Profiles.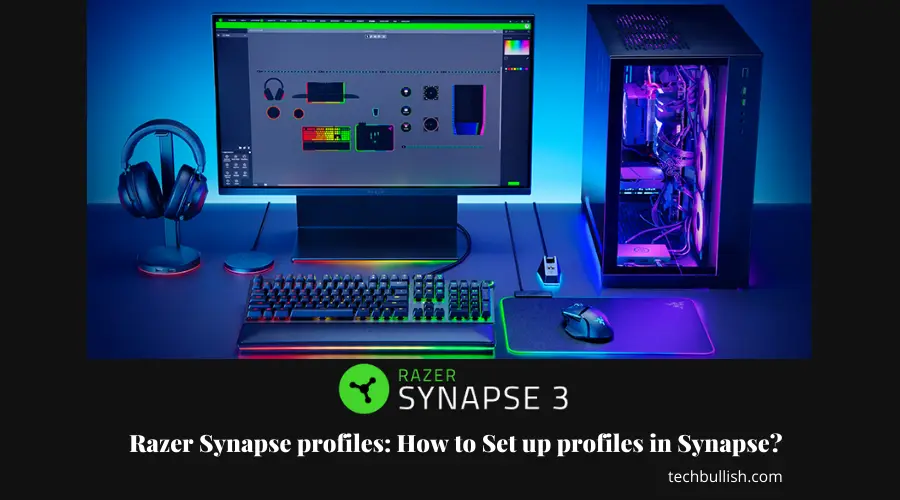 Every day, I hear from gamers who want to share their personalized settings or configurations with friends or the Razer community.
The best way to do this is to allow gamers to create and share their own Razer profile.
Let's get started!
What are profiles on Razer?
A profile is a collection of settings, including macros, colors, and more, that you can save and share with other gamers. It's the easiest way to share your settings with the world.
Using profiles for your peripherals is a great way to make them more intuitive and accessible, and Razer does this exceptionally well.
For example, when you plug your Razer mouse into your laptop, the driver will automatically download your mouse's settings from Razer servers.
As you change settings, your profile is automatically synced with your account. You can then log in to your profile from any computer in the world to access your settings.
If you're a PC gamer and you're looking to get your games running faster, you can also use a profile to your advantage.
Where are Razer Synapse profiles?
The profiles are stored on an online server. There is also an offline server, and the profiles can be stored there if a user chooses to. Razer Synapse profiles are stored in a folder on a computer.
It is good advice to keep profiles on an offline server if there are chances that an internet connection will shut down.
When profiles are stored online, you can export them, and the profiles can't be shared when stored on an offline server.
What do Razer synapse Profiles do?
Razer Synapse is a powerful computer program that helps gamers customize and tweak their Razer peripherals to their specific needs and gaming style.
A profile is an essential part of your Razer product, and it's where you can store all of your settings.
A Razer Synapse profile contains all of the customized settings for an individual keyboard, mouse, and Razer peripherals you configure.
This can be a useful feature for sharing a profile online.
Even if you're not a gamer, this feature is good for anyone who likes to change up their keyboard settings often.
Whether it's the lighting or key bindings, you can save your custom settings in your Razer Synapse profile. This allows you to quickly change your keyboard settings and have them ready for you to use whenever you want!
How to Set up profiles in Synapse?
The steps for configuring profiles are quick:
Select your device that is located at the bottom of the Synapse.
Create a profile. You will have to click the plus icon.
Afterward, link the profile to a game. It is the same with the mouse.
Type in the profile name and import or export a profile. That is an option that you can use to configure mouse profiles, and when you are finished, link the profile to a game. You can set up the keyboard and mouse products and save the profiles. The method of fine-tuning your clicks on your mouse doesn't have to be an annoyance.
There is Synapse 3.0 to help. For the macros option, you can select "macros". You can adjust the settings and assign a key to it to bind to the keyboard.
Overall, the steps to configuring Razer Synapse profiles require either customizing keys or importing a profile that the user has created.
Can you download Razer profiles?
You can download the profiles from the Chroma Workshop Profiles page. Razer Chroma profiles are used to customize the colors and effects of Chroma devices.
When you first open Razer Synapse 2.0, you will be prompted to download the Chroma Workshop Profiles. This is the only official way to get profiles for Razer's Chroma Enabled devices.
However, Razer does not provide any selection tool for users to browse through and download the profiles of their choice.
Users are left to other sources to get the specific profiles they are looking for.
A simple Google search will bring up dozens of sites containing the profiles; most of them have to be downloaded manually because none are hosted on the Razer Chroma Workshop Profiles page.
How do I download Razer Synapse lighting profiles?
Downloading profiles is pretty straightforward so long as you have the right software. First, you have to go to the Chroma Workshop Profiles to download a profile or profile.
Click the lighting tab after you click on a supported product loaded with Synapse 2.0.
How do I import a profile into Razer Synapse?
Here is how you can import a profile into the Razer Synapse software.
First, open Synapse.
Afterward, click on a supported product.
Click on the lighting tab.
Go to the Chroma configurator. There is a "burger" icon at the bottom. Select Import.
You can then browse the profile that has been downloaded.
Click Apply to save changes.
Conclusion
Let's conclude the post!
If you are facing any issue with Razer synapse not detecting the mouse, then you can check the article here written by me.
I hope you enjoyed this article on Razer Synapse profiles and how to set up your profiles in Razer Synapse.
Razer Synapse is a great program that's easy to use and gives you complete control over your favorite games, settings, and lighting effects.
It stores your settings, lets you easily create profiles, and synchronizes your settings across all your Razer products.
It also allows you to back up and restore settings from different devices.
Thanks for your feedback!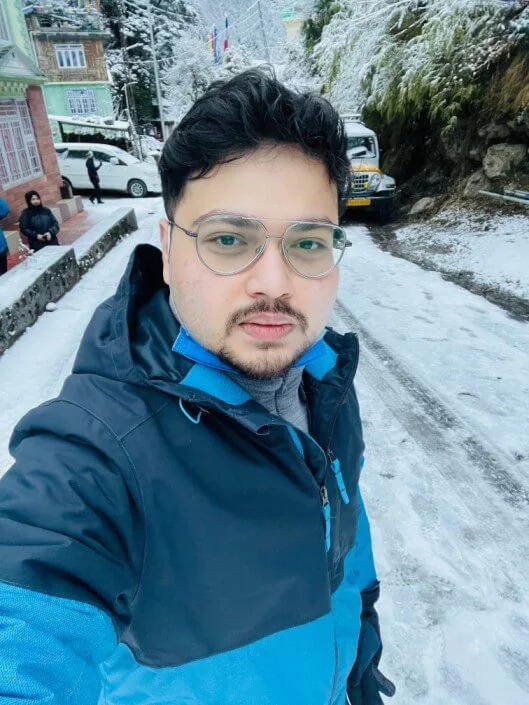 I'm Anirban Saha, Founder & Editor of TechBullish. With a B.Tech in Electronics and Communication Engineering, and 5+ years of experience as a software developer, I have expertise in electronics, software development, gadgets, and computer peripherals. I love sharing my knowledge through informational articles, how-to guides, and troubleshooting tips for Peripherals, Smart TVs, Streaming Solutions, and more here.