Razer's mouse is a gaming choice for its high-quality build and unmatched performance. If you are looking to compare Razer Viper vs Viper Mini, then this is the right post.
Razer Viper is a full-sized mouse, whereas the Razer Viper Mini is a compact mouse. We would look into how these two mice compete with each other and the better two for gaming.
Why Should you Trust Me? Hi, I am Anirban Saha, an Engineer with a Specialization in Electronics and Communication Engineering. I have experience in Smart TVs, Electronics circuits, and Computer peripherals.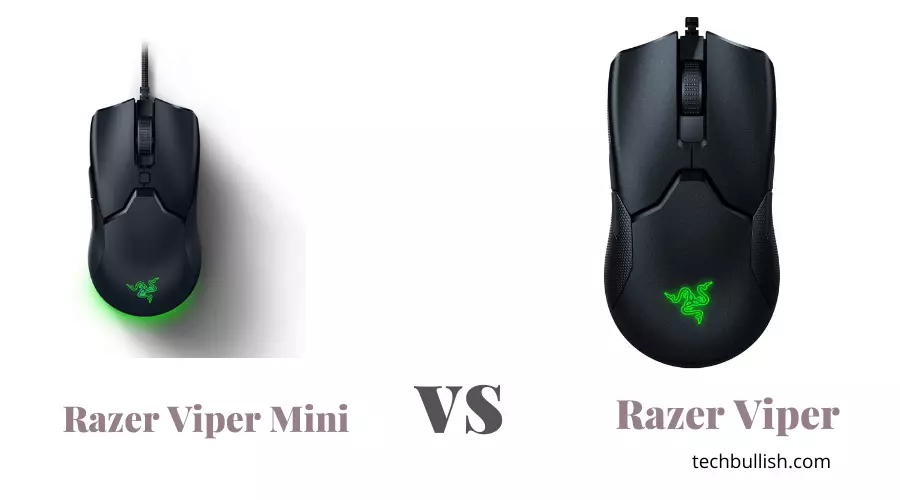 Let's begin the comparison!
Razer Viper VS Razer Viper Mini
| | | |
| --- | --- | --- |
| | Razer Viper | Razer Viper Mini |
| Mouse Type | Wired | Wired |
| Sensor | Razor 5G Optical Sensor | Optical Sensor |
| DPI | 16000 | 8500 |
| Programmable buttons | 8 | 6 |
| Cable | Razer Speedflex Cable | Razer Speedflex Cable |
| Dimensions | 126.73 mm x 57.6 mm x 37.81 mm | 118.3 mm x 53.5 mm x 38.3 mm |
| Weight | 69g | 61g |
Source: Razer
Razer Viper Review
Razer Viper is a full-size ambidextrous designed mouse, and its shape is excellent to fit your hands. It really sits well in the hands, and the grip feels fantastic during the gameplay.
This mouse is a wired mouse, and its wire is a high-quality Razer Speedflex cable. You can easily tell the difference between this cable if you compare it with any other mouse. This cable feels premium and is very durable.
I like the wired mice as they are much more dependable and can be played without any lags.
I was impressed by the Razer Viper's sensor. The sensor is good to track each of the movements precisely without any delay.
Once you start playing with this mouse, you will notice a slight edge over a normal gaming sensor if you play FPS games.
Last update on 2023-10-02 / Images from Amazon Product Advertising API
In CS Go, the sensor worked like a gift to the gamer. It makes gaming very easy and useful and also its weight is very light. It weighs 69 gm only. Still, the Viper mini is lighter than the Viper.
Razer Viper Mini Review
Razer Viper Mini looks compact in design. I admire a small compact size mouse as I feel comfortable gripping it for longer gaming sessions.
Razer Viper is a wired mouse with a good quality Razer Speedflex Cable that is durable and feels premium.
The Viper mini has a build quality that makes it feel premium when you will hold it with your hands.
This gaming mouse has an excellent Optical Sensor from Razer that can go up to an 8500 DPI, sufficient for most gamers. However, having a 5G Optical sensor could have been better for the Viper Mini.
One thing that immediately caught my attention was the weight. Razer Viper Mini is only 61g and feels so light. If you are used to heavy gaming mice with an average weight greater than 100g, you will instantly feel this difference.
I like the lightweight design, and this does not compromise much on the build quality too. You can play at lower DPI with this Viper mini mouse for the best performance.
The mouse glides very smoothly over my fast mousepad. The smoothness is due to the PTFE feet below, which are of good quality.
Last update on 2023-10-02 / Images from Amazon Product Advertising API
This mouse feels like a compact beast from Razer Viper. If you have smaller hands, you will enjoy using this mouse.
Durability
Both the Razer Viper and the Viper mini have a very durable outer covering of the mouse. Also, the wires connected are high-quality Razer Speedflex cables, which gives durability to the wires.
Overall, the Razer Viper has a lifetime of 70 Million clicks over the Razer Viper Mini with 50 million clicks.
Though the number turns out to be different, you will feel both the built quality to be very similar in real life.
Gaming Performance
Razer Viper Mini and Razer Viper can be tested to the full extent using any FPS games like Valorant, CS Go, or any other where you need to move the cursor fast, especially during online multiplayer mode performance is a crucial factor.
Both the Razer Viper and Viper Mini perform great for FPS games.
It turns out that Razer Viper has a very small edge over the Viper mini in tracking the movement of the Crosshair during the game due to the Razer 5G optical sensor. You won't notice that much, though.
The Viper Mini feels lighter and is more enjoyable if you play for longer sessions.
Dimensions
The Razer Viper mini is a comparatively smaller and compact version. This also means the grip width is also less for the Razer Viper mini than the Viper.
If you have a smaller hand, then the Viper mini would fit very well in your hands. Otherwise, Razer Viper would be a good one.
Is the Sensor on The Viper Mini Good?
Viper Mini comes with an Optical sensor from Razer. This sensor is excellent to track your movements, and it can go up to a max of 8500 DPI, which is excellent for a lightweight mouse.
What Sensor Does the Razer Viper Mini Have?
Razer Viper Mini has an Optical Sensor from Razer. This Optical Sensor has a max DPI support of 8500, max speed of 300, and max acceleration of 35, which is good.
Is the Razer Viper Mini Better than Razer Viper?
Razer Viper Mini is a small compact version with a lightweight design. Though it is lightweight, it feels comparable to the Razer Viper. We cannot say it is better than the Razer Viper.
Is Razer Viper wired worth it?
Razer Viper wired is an excellent mouse with top-notch performance and would be the right companion in your gaming tournaments.
Razer Viper is worth the money. The sensor, built quality, gaming performance, customization, beautiful Chroma RGB, and eight programmable buttons take gaming to the next level.
The experience you would get is consistent and unmatched.
Razer Viper vs Viper Mini FAQs
Is Razer Viper good for the right hand?
The Razer Viper has an Ambidextrous design, and hence it is good for right-hand usage.
Is Razer Viper Mini good for CSGO?
Razer Viper Mini is excellent for CS GO as it has a very lightweight design, smooth gliding feet, excellent sensor, and good overall performance.
Does the Razer Viper Mini have a DPI switch?
Razer Viper Mini has 6 programmable buttons, which you can program to be a DPI switch using Razer Synapse software.
How big is the Viper Mini?
Razer Viper mini is compact with a length of 126.73 mm, grip width of 57.6 mm, and height of 37.81 mm.
This size is small as compared to the full-size gaming mouse available like the Razer Viper.
Is Razer Viper Mini Good for Small Hands?
Razer Viper Mini has a smaller form factor which is excellent for smaller hands.
Its shape would fit naturally to your hands, and you will enjoy gaming with the Viper Mini.
Conclusion
Here I come to the final part, the conclusion.
I hope you enjoyed reading the comparison of Razer viper vs Viper mini. I get excited and like reviewing the gaming accessories, and this lineup from Razer really makes me enjoy gaming.
Overall, you can choose the Razer Viper. I would recommend the Viper mini if you have smaller hands or have used a smaller and compact gaming mouse before.
Thanks for your feedback!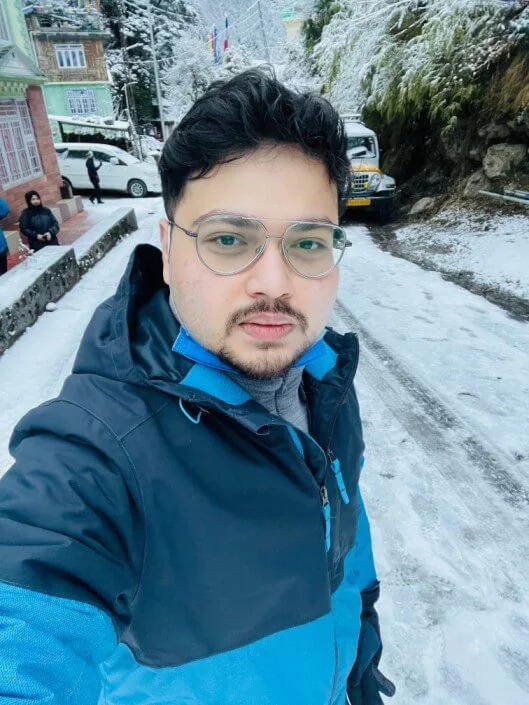 I'm Anirban Saha, Founder & Editor of TechBullish. With a B.Tech in Electronics and Communication Engineering, and 5+ years of experience as a software developer, I have expertise in electronics, software development, gadgets, and computer peripherals. I love sharing my knowledge through informational articles, how-to guides, and troubleshooting tips for Peripherals, Smart TVs, Streaming Solutions, and more here.