If you watch movies or stream content online, you might have already seen terms like TV-14, PG-13, and more.
In this post, I will contrast and compare the TV-14 vs PG-13 content descriptors in terms of different criteria that you need to know.
So, what's the actual difference? The TV-14 is a type of content unsuitable for children under 14 years whereas the PG-13 is a type of content unsuitable for children under 13 years of age. In Movies, you see PG-13 whereas in TV series you see TV-14.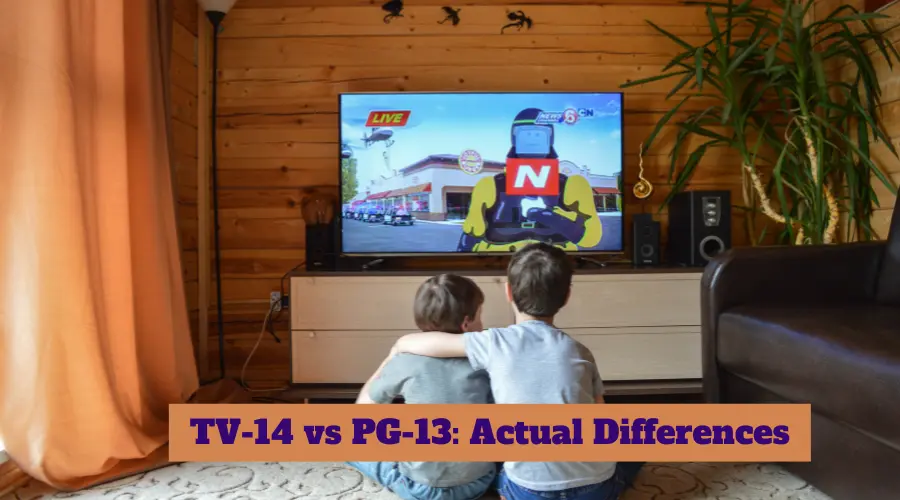 Let's get started!
What does TV-14 mean?
TV-14 is a caution delivered by the Broadcast and Cable Television Network and Program producers before a show begins. These ratings are aided to help parents with their decision on allowing their kids to watch a particular program. The TV-14 program might contain intensely suggestive dialogue, strong coarse language, intense sexual content, or violence.
TV-14-rated programs are a bit more spread out of the sheets than the PG-13-rated ones. One such TV-14-rated show is the most popular "Stranger Things".
To describe contents descriptors were established alongside the ratings are –
TV-14 DLSV
D- dialogue (sexual or suggestive)
L- Language (Coarse or crude)
S- Sexual situations
V- Violence
Although not all parents have the same choices based on their own beliefs. Some parents might think a particular dialogue to be logical while others might consider it to be suggestive or provoking.
What does PG-13 mean?
PG-13 is a film rating meaning "Parents strongly cautioned". It is a rating assigned to a movie advising parents on the film material that might not be suitable for children below 13 years.
It should be considered inappropriate for pre-teens and parents should be careful about allowing their children to attend it.
A PG-13 rating is a sterner warning to the parents by the Rating Board. There are restrictions set on by the US rating board as well as the 'F' word can only be used once in a PG-13 movie.
Perhaps such movies may contain some violence profanity or slight nudity but do not contain drug use or sexual situations. However stronger language or extended violence is included at times in such movies and maybe improper for children below 13 years of age.
Parental Guidelines for these content descriptors of TV-14 and PG-13
The United States program Rated TV-14 is a correspondence to the Motion Pictures Association's PG ratings. This television content rating system 'The TV Parental Guidelines', was proposed in the United States on 19th December 1996 by the United States Congress.
A voluntary television rating system was established by the entertainment industry on the instructions of the United State Congress in the Telecommunication Act of 1996.
The guidelines are applied by broadcast and cable networks that handle large programming. Following this TV parental guidelines were announced to inform parents giving them choices about the television program which their children watch.
These guidelines were modeled following the movie rating system created by the Motion Picture Association of America in 1968. This system went into effect on 1st January 1997 on US broadcast and cable networks. This was a response to public concerns about increasingly explicit sexual content, graphic violence, and strong profanity in television programs.
Child Specific Ratings also included PG-13 and TV-14
The TV-PG(Parental Guidance Suggested) that these programs contain material that parents might find unsuitable for their children. Although many parents would also prefer watching it with them. The theme may contain one or more of the features of the DLSV which are equivalent to PG for movies and EI0+ for video games.
The TV-14(Parents Strongly Cautioned) programs might include materials not suitable for children below 14 years.
Parents are strongly advised to take care in monitoring the program before letting children below 14 years to watch those contents. These programs may contain certain aspects of the content descriptors.
The contents descriptors usually seen with the main ratings are:
FV: Fantasy Violence used with the TV-Y7 ratings.
D: Used with the TV-PG and TV-14 ratings to denote the use of sexually suggestive dialogue.
L: Used with the TV-PG, TV-14, and TV-MA ratings to senate crude offensive language.
S: used with the TV-PG, TV-14, and TV-MA ratings to denote instances of sexual content.
V: Used with the TV-PG, TV-14, and TV-MA ratings to denote instances of violence.
E/I (Educational and Information) is another type of children's television content. These can only be broadcast from 6 am to 10 pm. They are aired on free-to-air TV and are not paid platforms. These television programs are limited with advertising according to the Children's Television Act of 1990 in the United States.
Online contents that fall under TV-14 and PG-13
PG-13
At times a PG-13 motion picture goes beyond the PG ratings with its contents but does not reach the restricted R category. Like the F-word can be used as an expletive just once in a PG-13 film.
However, the MPAA has restricted rights to a PG-13 rating movie that depicts tobacco use. To throw light on some of the most popular content with PG-13 ratings one cannot miss out on "The Lord of The Rings-The Fellowship of the Rings".
Other than this there are many popular themes that can be enjoyed with PG-13 manuals.
Some are:-
The Lost City
Dog
Top Gun
Maverick
No Time to Die
Noah
TV-14
Teenage comes with its own hurdles in one's life. Although it brings along comedy, romance, and mysteries which are shown in these TV shows. Appealing to the teenaged minds these contents are riveting as they have a deep impact on the evolutionary mind of a teenager.
However, the FCC warns parents with this rating TV-14 to be cautioned while allowing their children below this age to attend the program. These shows may be unsuitable for children below 14 years of age.
Some popular contents on the trending platform Netflix are:-
All American
13 Reason Why
Riverdale
Sex Education
Friends
And of course the incredible and extremely popular "Stranger Things"!
Is TV-14 good for kids?
TV-14 programs contain material that parents might not find suitable for their children under 14 years. Moreover, TV-14 programs are not recommended for children below the age. It may contain one or more aspects of DSLV.
Is PG-13 ok for 14 years old?
A PG-13 rating specifically means that the content is fine for kids over the age of 13 according to the Motion Pictures Association. A 14-year-old can watch such content. However, it is not advisable for children below 13 years.
Why does my Disney+ only go to TV-14?
You need to set an age rating for each additional profile on the account. Each such rating limits viewing to shows and movies related to that certification – The default rating is 14+. To adjust a profile's content rating access your profile by selecting 'EDIT Profiles'.
If your Disney+ keeps saying TV-14 it means that the email ID or password you have entered is invalid. In that case, the best solution is to reset the password and set it up.
Conclusion
Let's conclude the post on TV-14 vs PG-13!
These ratings were actually created to restrict young teenagers from some TV shows and movies that show some content unsuitable for them.
So, if you are a parent next time whenever you play some TV series you can now see and determine whether to watch it in front of your kids.
Thanks for your feedback!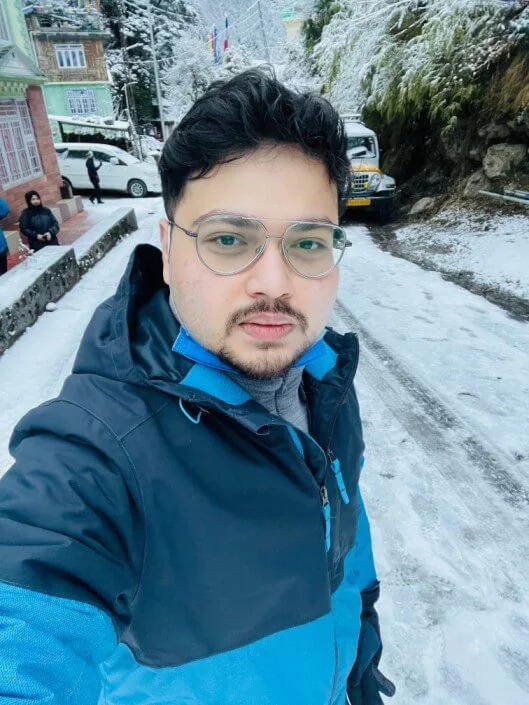 I'm Anirban Saha, Founder & Editor of TechBullish. With a B.Tech in Electronics and Communication Engineering, and 5+ years of experience as a software developer, I have expertise in electronics, software development, gadgets, and computer peripherals. I love sharing my knowledge through informational articles, how-to guides, and troubleshooting tips for Peripherals, Smart TVs, Streaming Solutions, and more here.