Samsung has been in the business of making TVs for many years now. The company has a long history of making high-quality TVs that have been popular with consumers.
Samsung's TVs are known for their excellent picture quality, and the company has a reputation for making some of the best television on the market.
But, who makes Samsung TVs, and where are Samsung TVs made, are often kept in confusion. In this post, I will discuss these in detail to help you know these.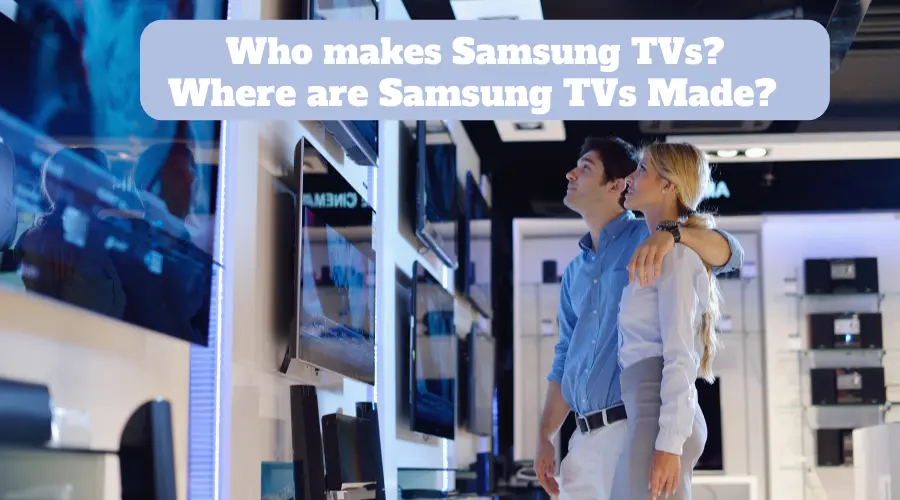 Let's get started!
Who makes Samsung TVs?
Samsung TV is a brand owned by Samsung Electronics, a company that started as Samsung Group in 1969.
Samsung is a South Korean company and not a Chinese brand for sure. Samsung TVs are designed in the company's Research and Design campus in South Korea.
Samsung Electronics subsidiary manufactures display products and other display solutions along with Samsung TV panels. Although the larger areas of Samsung TVs are made in Korea, Samsung has several manufacturing plants in different parts of the world.
Where is Samsung TVs made?
Samsung Electronics has ownership and operational authority of all these plants across the globe where Samsung television panels are manufactured.
Samsung had previously used Chinese manufacturers like China Star, AU Optronics, Innolux, and so on for the production of its TV panels at the same time outsourcing its production from several equipment manufacturers around.
Samsung also outsources its TV manufacturing to a former subsidiary Hansol Technics. Basically, Samsung TVs were made in Samsung Electronics headquarters in South Korea. Later pulling shutters on mass-production and re-equipped on testing pilot products.
Previously a Samsung tv factory in Brazil was operational in 1995. Here TV sets were produced to be sold in South American markets. Later it was impacted by Covid-19 causing a temporary shutdown.
Samsung manufacturing plant in Mexico located in Tijuana is considered to be one of the best across the globe. This Samsung manufacturing plant handles production for the American market, including the USA.
Unfortunately, there is no "Made in USA" Samsung TVs!
However, Samsung Electronics has TV manufacturing plants in – Vietnam, Romania, Egypt, South Africa, Russia, India, Hungary, Malaysia, Slovenia, Slovakia, and Pakistan. So, Samsung televisions are made in all these countries.
Are Samsung TVs good quality?
Samsung, other than being considered the most reliable TV brand, is also regarded as one of the best TV companies by its consumers. Their unique designs, Excellent display with high-quality, and brighter images make Samsung TV models extremely famous and popular.
Sony is an effective competitor to Samsung both companies offer high-quality reliable models though.
Samsung takes the upliftment over Sony in two main areas. Firstly, its display technology with QLED is brighter than Sony's OLED.
Secondly, Samsung offers TizenOS for their Smart TVs as a faster and easier navigation platform than Sony's Android OS.
Samsung also has better brand popularity than LG. Samsung TVs overtake LG with their QLED display.
Samsung TVs are versatile and provide excellent picture quality as compared to other TV brands. It features LED models in regard to gaming aspects. Although expensive Samsung TVs' durability and quality are unquestioned.
If not used 24/7 they will last for 6-7 years. Considered a higher-tier TV for its price and quality, Samsung lasts longer than its competitors if taken proper care of. Samsung TVs come with a warranty coverage of 12 months that can be extended as an extra add-on.
Some of the popular Samsung TV Models are-
Samsung Q90T
Samsung Q90T is the best among all brands offering Smart TVs with a 4K QLED display with a sleek and intelligent design.
It works well in dim and well-lit rooms as well. This model has a fast response time and excellent motion handling with its low input and Black Frame Insertion.
This magic box gives a magical experience to games that support Variable Refresh Rates with HDMI 2.1. HDR content adds impressive color quality and a wide color gamut.
Samsung The Terrace
Samsung The Terrace is a striking hit for all game watchers. It was designed for outdoor use as it delivers clear images irrespective of light perspectives.
Its fast response time and Black Frame Insertion project clarity in fast-paced scenes making it perfect for video games and sports use.
With HDR content, Terrace has a wide color gamut, high peak brightness, and a full array for an exemplary viewing experience. It does not have Variable Refresh Rate to compensate for screen tearing through.
Samsung Q900TS
Samsung Q900TS comes with an 8K resolution and a QLED display that can handle different lighting conditions with a good contrast ratio. This model has a 60HZ refresh rate with HDMI 2.1 and 4K support at a refresh rate of 120 HZ.
The Q900TS series is not so effective with viewing angles. A 4K resolution at 120HZ or 8K resolution at 60 HZ is not very fascinating when it comes to game mode though.
Are Samsung TVs made in China?
With headquarters in South Korea, Samsung TVs are manufactured in various countries across the globe including China. With huge operations in China even though you purchase your Samsung TV in the USA, it is not made there.
10 percent of the Samsung TVs manufactured are distributed throughout surrounding countries while 90 percent of TVs made in China are sold in Chinese markets.
Cheap labor is characteristic of China whereas favorable tax policies are for the US and Mexico.
Hence it is estimated that Samsung divides TV production into several stages. Components (bodies, circuit boards, screens) for TVs are produced in China mainly.
Samsung purchases screens from Chinese suppliers like TCL, CSoT, AU Optronics, Innolux, and BOE. Samsung manufactures screens for OLED TVs and assembles TVs in TIANJIN in China.
Unfortunately in recent years, the increase in staff salaries is making production unprofitable for Samsung.
According to Chinese sources, the factory in China was at closure with about 300 people employed in the plant.
Conclusion
Let's conclude the post on Who makes Samsung TV!
I hope you liked reading the post and found it helpful.
Thanks for your feedback!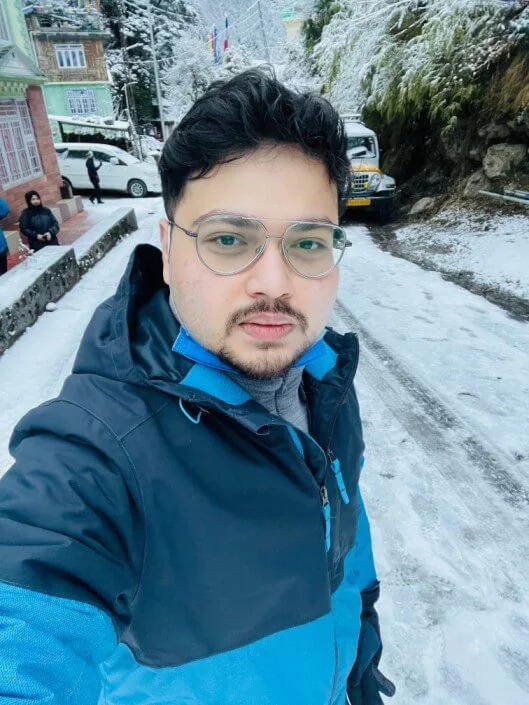 I'm Anirban Saha, Founder & Editor of TechBullish. With a B.Tech in Electronics and Communication Engineering, and 5+ years of experience as a software developer, I have expertise in electronics, software development, gadgets, and computer peripherals. I love sharing my knowledge through informational articles, how-to guides, and troubleshooting tips for Peripherals, Smart TVs, Streaming Solutions, and more here.