We all know Samsung Products from the Electronics products like mobile phones, Smart TVs, and other consumer electronics. They have also strong information technology with R & D working to make its most innovative products.
So, who owns Samsung? Samsung is owned by the Samsung Group. It was founded by Lee Byung-Chul.
Samsung is a South Korean multinational conglomerate company. It is the second-biggest technology company in the world by sales and revenue, just behind Apple. It is a key manufacturer of electronic products for consumers and businesses.
In its early years, Samsung manufactured TVs, air conditioners, refrigerators, washing machines, and other electronics products. However, it has diversified into producing semiconductors and mobile phones.
In its semiconductor division, Samsung is the world's largest manufacturer of memory chips and the world's second-largest manufacturer of logic chips.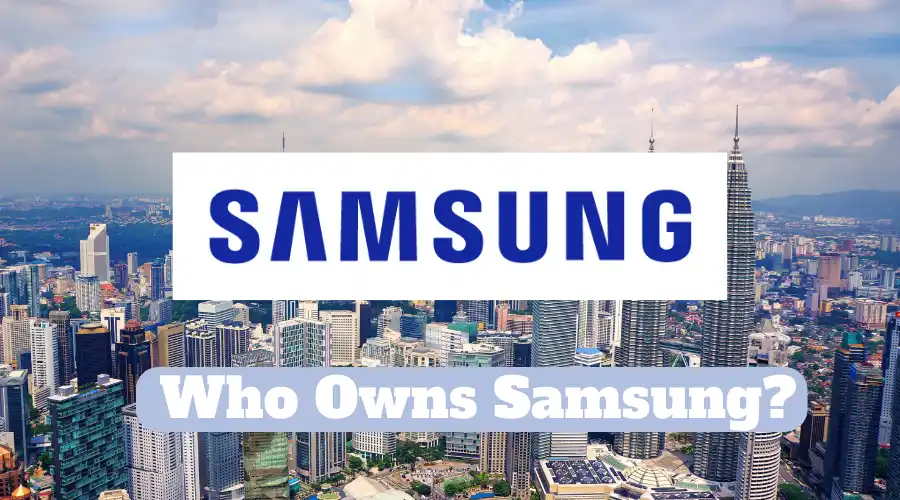 It's also the world's largest manufacturer of mobile phones.
Let's get started!
Who owns Samsung?
Consisting of numerous affiliated businesses mostly united under the Samsung brand, Samsung Group is the largest South Korean chaebol.
It is a South Korean multinational manufacturing company with headquarters in Samsung Town, Seoul, South Korea.
Samsung's business was started in 1969 as a part of the Samsung Group. Lee Byung-Chul was the founder of Samsung Group.
Later his son Lee Kunhee was the company's owner and chairman. His son Lee Jae-Yong became the vice-chairman and took over the management of Samsung.
History of Samsung
Samsung is the most recognizable name in producing about a fifth of South Korea's total exports in technology products. Initially, Samsung was a grocery trading store by Lee-Byung-Chull, started in Taegu.
After the Korean War, Lee's business expanded into textiles and wool mills in Korea. In the 1950s the company acquired Korea's commercial banks as an insurance company and firms making cement and fertilizers.
In the 1960s Samsung acquired an oil refinery, a nylon company, and a department store.
During the 1970's Samsung expanded better to compete in the textile industry. Samsung later established subsidiaries such as Samsung Heavy Industry, Samsung shipbuilding, and Samsung Precision Company.
On the other hand, its chemical industries were also growing promisingly.
Samsung hit the electronics industry in 1969 with its first product "Black and White Television".
In the 1970s the brand began exporting home electronic products overseas. The late 1970s and early 80's rapidly expanded Samsung's technology business.
After Lee's death, Samsung was split into five business groups which are:
Samsung Group,
Shinsegae Group,
CJ Group
Hansol Group, and
Joongang Group.
In 1978 an aerospace division was created and in 1985 Samsung Data System(Samsung SDS) served its business growth.
The creation of two research and development institutes further broadened the company's technology lines into electronics, semiconductors, high polymer chemicals, genetic engineering tools, telecommunications, aerospace, and nanotechnology.
Under the leadership of Lee Kun-Hee, splitting into five companies, Samsung Electronics became complacent with its dominant position in South Korea.
In 1990, the company expanded into the global electronics market with its advancements in technology.
With the launch of Samsung's Galaxy Smartphones in 2000, the company banged popularity among the best-selling smartphones in the world.
Samsung was one of the largest microprocessor manufacturers in the world and supplied microprocessors for Apple's earliest iPhone models.
In 2010 Galaxy series expanded to tablet computers with Galaxy Tab followed by the introduction of Smartwatches in 2013 with Samsung Gear. Its launch of the foldable Smartphone the Galaxy Fold was extremely popular in 2019.
Samsung Ownership Structure
| | | |
| --- | --- | --- |
| Shareholders | Holding shares | Ownership (%) |
| ShareholdersSamsung Electronics | Holding shares 13,462,673 | Ownership (%)19.58% |
| ShareholdersNational Pension Service of Korea | Holding shares 5,495,966 | Ownership (%)7.99% |
| ShareholdersBlackRock Fund Advisors | Holding shares 3,444,030 | Ownership (%)5.01% |
Ownership structure (As of December 31, 2021), Source: Samsung SDI
Samsung Group Financial Summary
Samsung is one of the largest companies in the world with a revenue of $244.2B, Assets of $358.9B, and Profits of $34.3. (Source: Forbes)
It is also a participant in the world's largest oil and gas project other than being the largest Smartphone maker company globally.
In 2020, Samsung's revenue reached two hundred and ninety-three billion dollars.
Samsung Electronics
| | |
| --- | --- |
| Net Worth 2022 | $500 Billion |
| Net Worth in Indian Rupees | Rs. 37.90 Lakh Crore |
| Net income 2021: | $22,420 Million |
| Revenue | 17.50 lakh crores INR ($236 Billion FY 2021) |
| Total Assets | US$325 billion (FY 21) |
| PE Ratio | 14.22 |
| Founder: | Lee Byung-Chul |
Does Google own Samsung?
Google does not own Samsung. Samsung is a tech giant owned by Samsung Group, a South Korean multinational manufacturing conglomerate.
Samsung Internet is a pre-installed browser on every Smartphone. Its Chromium project powers Chrome and Microsoft Edge browsers. Google owns Android.
It bought Android, Inc to foster the operating system before the first Android phone arrived. Google is also credited for the Android Open Source Project (AOSP) release.
How big is Samsung?
Samsung Electronics is the world's second-largest technology company with its revenue. Its market capitalization at US $ 520.65 billion, further crowns Samsung as the 12th largest in the world.
It is one of the most valued brands across the globe.
Conclusion
Let's conclude the post on who owns Samsung and its history!
It's a really big company with several different verticals and the overall company of Samsung Group is much bigger than the Electronics part. It has many different verticals with different businesses.
I hope you liked reading the post and found it helpful.
Thanks for your feedback!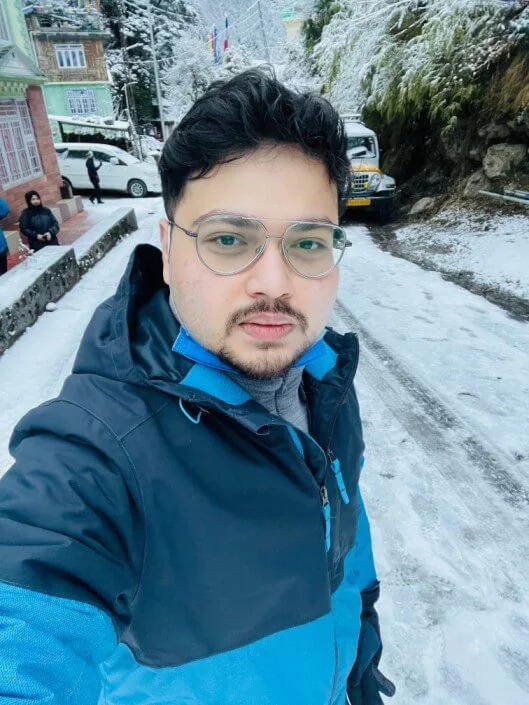 I'm Anirban Saha, Founder & Editor of TechBullish. With a B.Tech in Electronics and Communication Engineering, and 5+ years of experience as a software developer, I have expertise in electronics, software development, gadgets, and computer peripherals. I love sharing my knowledge through informational articles, how-to guides, and troubleshooting tips for Peripherals, Smart TVs, Streaming Solutions, and more here.