If you know about Ultrawide gaming monitors, then you might have come across an aspect ratio of 21:9.
There are different monitors with different aspect ratios, including 16:9, 21:9, and even 32:9, which are popular.
The adoption of the 21:9 aspect ratio in monitors has made the screen of real estate more significant than ever.
The blog also focuses on the usage or benefits of the 21:9 aspect ratio over the existing ones.
Let's get started!
What is the 21:9 Aspect Ratio?
The aspect ratio of a display is the measurement of the width to the height of the display. With higher aspect ratios, you get a wider display which can provide you with a better viewing experience.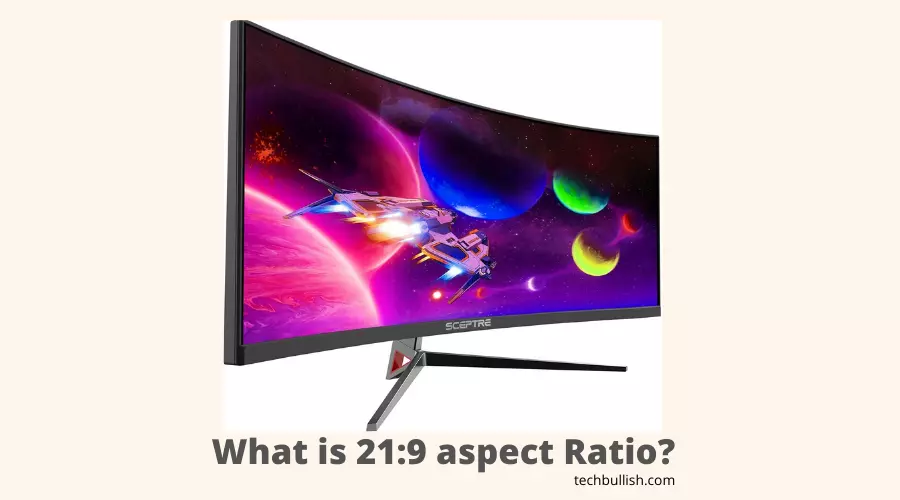 21:9 aspect ratio is the ratio of the width to the height of a rectangle depicting the sides of the monitor. It is commonly used in monitors.
Is a 21:9 aspect ratio good?
With more and more monitors coming with a 21:9 aspect ratio, many people are wondering how it improves their gaming and movie experience.
It immediately feels a lot more immersive since you can see a wider range of the screen with a 21:9 resolution.
While it may not be a huge difference, with a little bit of tweaking to your setup, you can adjust the aspect ratio to match the wider range of the screen with a bit of tweaking.
It can be a bit of a hassle to change with, but once you get the proper settings, the experience is immediately improved!
21:9 Resolution
There can be 2k or 4k supported resolution that you can have on your 21:9 Ultrawide monitor. A 21:9 monitor can have the following resolution support:
3440×1440,
5120×2160
So, whether you want to opt for using a 2k or 4k display, you can surely find one for your needs.
A 4k monitor on 21:9 would be amazing and can be used extensively for gaming, entertainment, work, and more.
Overall, if you use an Ultrawide monitor, you will surely boost your productivity, and you will start enjoying using this aspect ratio.
How many windows can you open in a 21:9 aspect ratio?
If you want to take the full height of the monitor for an application, you can easily open and use two application windows at a time.
You can also open four windows that look great and are usable for other purposes like day trading, and even you can go more on opening multiple windows according to your need.
Is a 21:9 aspect ratio good for gaming?
With a 21:9 aspect ratio, you can play games in Ultrawide. The 21:9 aspect ratio is a lot wider than the standard 16:9 ratio. This means you can play games in a much wider format.
If you use a 21:9 monitor with a game that has a 21:9 aspect ratio, the monitor will automatically stretch the image to fit it.
If a game has a 16:9 aspect ratio, you can choose whether the monitor keeps the 16:9 ratio or stretches it to 21:9.
Since this ratio is wider, the monitor will have to have a higher pixel rate to show a decent quality.
Now, most games support an Ultrawide 21:9 aspect ratio, and it adjusts quite well.
Additionally, the monitor will have to be in a widescreen format, either 16:9 or 21:9.
This will provide a much more cinematic gaming experience yet keep the same horizontal field of view.
Is 21:9 the new standard?
We've had 16:9 for many years now, and many people aren't ready to upgrade it yet.
But with so many new monitors and screen sizes on the market, it's hard to ignore the potential benefits of this new standard.
Some of the new models feature bigger screens, allowing for better immersion and bigger pictures.
This could be the push many of us need to upgrade our current monitors and embrace 21:9.
The aspect ratio of 21:9 is slowly overtaking the other aspect ratios.
As the monitors are getting available at an affordable price, it is a choice for choosing a 21:9 aspect ratio Ultrawide monitor.
So, slowly the 21:9 aspect ratio is becoming the new standard.
Even I use a 21:9 34-inch monitor for my regular work and gaming. I feel the improvement in productivity to a great extent.
Is 21:9 better than 16:9?
21:9 gives you more pixels on the horizontal as compared to a traditional 16:9 display monitor.
A 21:9 monitor looks more immersive when watching movies, playing games, and giving an excellent experience.
Choosing a 21:9 Ultrawide aspect ratio monitor is better than going for a conventional 16:9 monitor. Most of the applications and games are adapted to Ultrawide display.
You will get more space in the 21:9 monitor as compared to the 16:9 monitor.
So, if you get a 21:9 monitor, you will get a lot more real estate to see what's going on in the game, and it's a lot easier to place a wider scale of objects on the screen.
Also, with a 21:9 aspect ratio, you get close to the cinematic experience.
Best 21:9 Monitors
Here are the best 3 21:9 monitors available at Amazon:
Sale
Bestseller No. 1
Sale
Bestseller No. 2
Bestseller No. 3
Last update on 2023-10-03 / Images from Amazon Product Advertising API
Conclusion
Let's conclude the post with a 21:9 aspect ratio.
With the right content, the 21:9 aspect ratio can provide a more immersive experience for monitor viewers.
But consumers with 16:9 content need not worry about the shift to 21:9, with the growing number of devices on the market today, and there are plenty of affordable options to upgrade to 21:9.
Apart from the 21:9 aspect ratio, you can also look at the 32:9 aspect ratio, a super ultrawide monitor.
Thanks for your feedback!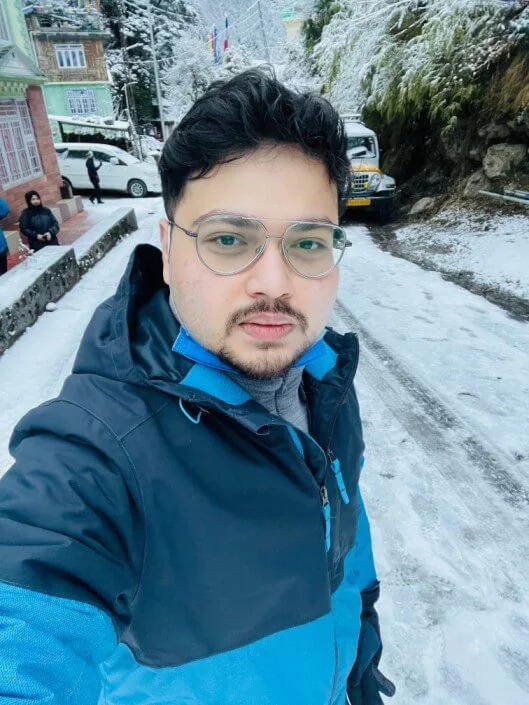 I'm Anirban Saha, Founder & Editor of TechBullish. With a B.Tech in Electronics and Communication Engineering, and 5+ years of experience as a software developer, I have expertise in electronics, software development, gadgets, and computer peripherals. I love sharing my knowledge through informational articles, how-to guides, and troubleshooting tips for Peripherals, Smart TVs, Streaming Solutions, and more here.