Brown switches are generally considered tactile switches but are not as popular as blue ones.
Not many people realize that it is better for gaming than the blue switches.
This blog talks about if Brown Switches are good for gaming and can help you improve your gaming.
Let's get started!
Are Brown Switches good for gaming?
Brown Switches are widely regarded as the best switch for gaming for their tactility, and they are great accessories for gamers who play in small dorms or crowded places where silence is golden.
A keyboard with Brown Switches can help improve gaming as they provide excellent tactile feedback, and consistent, reliable clicks, so it helps to know exactly when the keystroke is registered.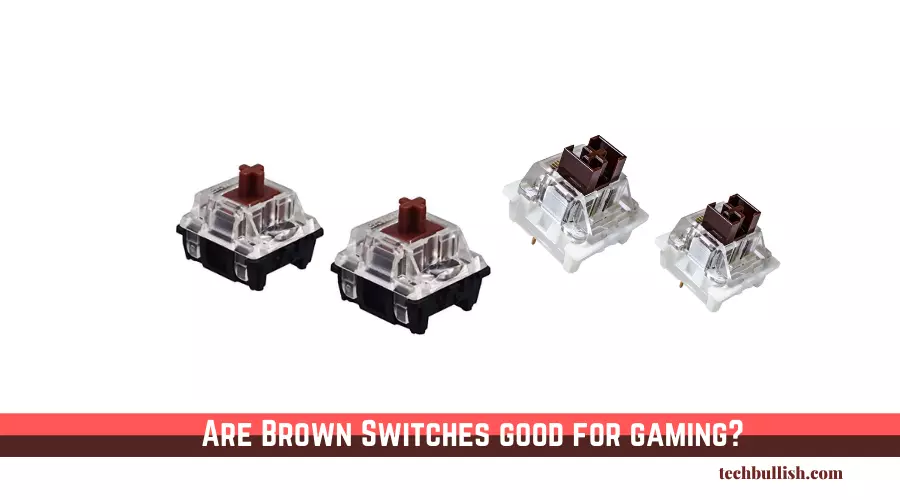 Games that require lots of combination moves will feel more fluid using a keyboard with Brown Switches, too, because it's easier to keep up your momentum.
Why is Brown Switches good for gaming?
Brown Switches are perfect for gaming because you can use them at your own pace without having to hit any key very hard.
They offer resistance that's just enough to let you know that you've pressed a button, but not too much to make it challenging to press multiple keys in succession quickly.
The Brown switches combine the best worlds, the Clicky Blue and the Linear Red.
The Brown switches have the tactile feedback of the Blue Switches and the silence of the Linear switches in a single switch.
You would get the great mechanical switch feeling without any annoying sound of the Loud Clicky switches.
This is why many gamers prefer Brown switches instead of Blue.
Also Read: Are Blue Switches Good for Gaming?
Pros of Brown Switches for Gaming
Brown Switches have their own set of pros, as with any switch.
Tactile Feedback:
The Brown switches offer tactile feedback that is both satisfying and precise, making them ideal for gaming or typing.
They are not clicky like the Blue switches, but you will notice bumpy feedback for each click.
Tactile feedback is a desirable characteristic of a switch, and it allows the user to feel that the key has actuated and is activated in the down position.
This feeling is often referred to as a "bump" or a "thock" and is desirable on keyboards.
Quieter than Blue:
Brown switches are much quieter than blue ones.
Brown switches aren't clicky, which means you won't create much noise when typing or gaming.
You can also be quite sure that you won't be disturbing anyone around you.
Brown switches are much more ideal for a shared office or study environment, and they are also an excellent choice for any late-night gaming session.
Brown switches are for you if you're looking for a quiet mechanical keyboard.
Easy to Use for Gaming:
Brown switches are the best switches for gaming because they require the least amount of pressure to activate, and this means that the gamer requires less effort to play the game with the brown switches.
This makes it easier for the gamer to play for more extended periods.
Brown switches are also designed for gaming, which means that they need less force to operate, which means that the gamer can run them faster.
This means that the gamer can play faster with these switches.
Also Read: Are Mechanical Keyboards good for Gaming?
Cons of Brown Switches for Gaming
There are a few cons of the Brown Switches too.
Heavier than Linear:
Brown switches are heavier than linear.
Brown is considered a heavier switch because it requires more force to complete the keystroke, translating to a heavier touch.
Not suitable for Clicky Switch Fans:
If you are a clicky switch fan, the Brown switches may disappoint you.
You may miss the raw clicky feedback in the case of a Blue switch, and you may miss the loud, clicky sound of the Clicky switches.
Is Brown switch bad for gaming?
On the contrary, they are great for gaming.
Brown switch is the most common mechanical keyboard switch around and does not have any perceivable input lag, and both users and experts in the keyboard industry confirm that.
Because of their fast response time, the Browns switch is termed the best switch for gaming.
Is the Brown switch or red switch better for gaming?
Well, it honestly depends on your preferences. Brown Switches are probably a better option if you like a stiffer keystroke.
However, if you prefer a lighter keystroke, Red switches may be better.
In the end, it just comes down to personal preference.
Some people find that Brown Switches provide more feedback, while others find that red switches are more comfortable to use.
My Brown Switch Choices
Here is my favorite brown switch keyboard from Logitech:
Last update on 2023-09-23 / Images from Amazon Product Advertising API
If you already have a keyboard and looking to replace the switch, you can check these brown switches.
Last update on 2023-09-24 / Images from Amazon Product Advertising API
Conclusion
Let's conclude the post on our Brown Switches good for gaming!
With the Brown switches, you will get somewhere in the middle of the Blue and Red switches, and it takes feedback of the Blue with the Lesser sound of the Red switches.
I hope you enjoyed reading the post.
Thanks for your feedback!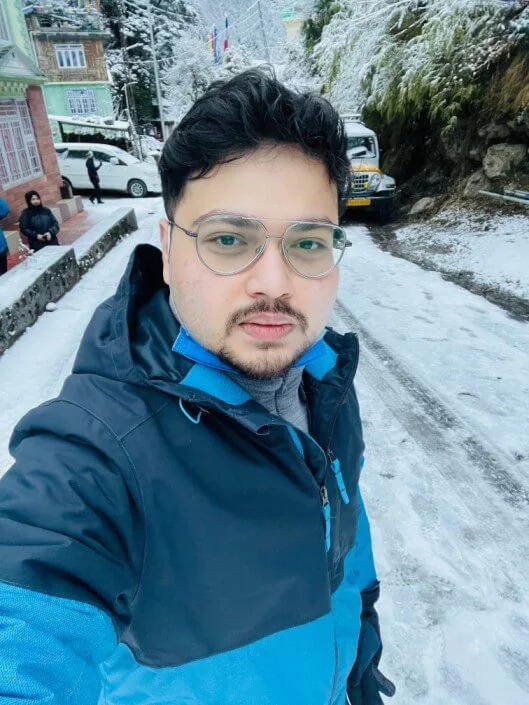 I'm Anirban Saha, Founder & Editor of TechBullish. With a B.Tech in Electronics and Communication Engineering, and 5+ years of experience as a software developer, I have expertise in electronics, software development, gadgets, and computer peripherals. I love sharing my knowledge through informational articles, how-to guides, and troubleshooting tips for Peripherals, Smart TVs, Streaming Solutions, and more here.