Red switches are a popular choice for mechanical keyboard users but are red switches good for gaming?
Not all love the clickiness of a mechanical keyboard and want silent, fast-clicking, reliable, and responsive switch keyboards, and red switches are for them.
If you've ever used a mechanical keyboard, you know that it's hard to go back to anything else.
Let's get started!
Are Red Switches good for gaming?
The Red Switches are a linear type of switches and are good for gaming because they respond fast and require less operating force. They are effective for immediate action with minimal resistance as there isn't a tactile bump in the middle to overcome.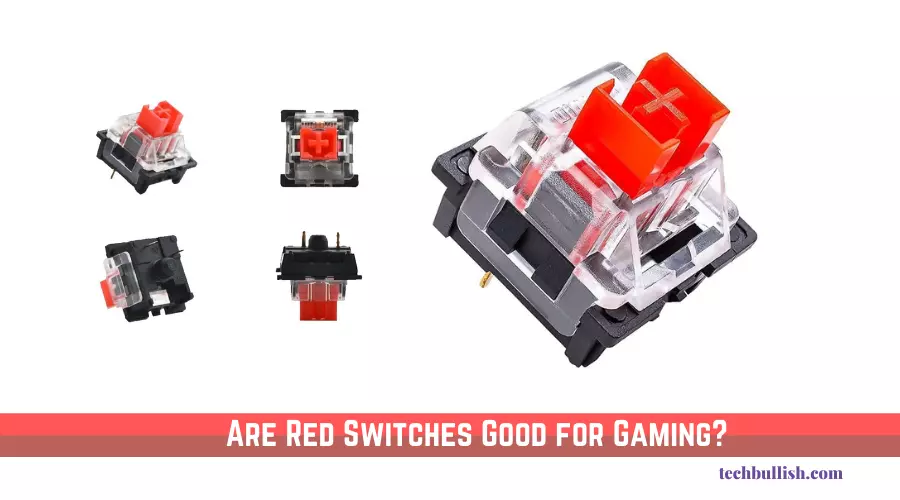 There are a lot of gamers out there who use red switches (along with all the other colors available) to play their favorite FPS, MMO, and RTS games.
These switches are also linear as one does not feel or hear when the switch is pressed.
Their lifespan is rated up to 50 million keystrokes per key.
Why are Red Switches good for gaming?
Red switches are typically considered a gaming switch type, and they are very responsive and great for games that require quick reactions.
For this reason, it can be argued that they are the best switch type for gaming.
However, they may be too sensitive for some people.
If you don't press them hard enough, they won't register.
Overall, they are a great switch type, but not for everyone.
Check out our blog post on the differences between the different switch types for more information.
The cherry MX red switch is the most used while gaming, and this is because they are linear and require 45 grams of force to actuate as they have a light touch which ensures their popularity in keyboards for gaming.
They are always quiet on pressing with a travel distance of 4mm and an actuation point of 2mm.
Are Red or Brown Switches better for gaming?
The red switches are the most preferred for gaming, unlike the brown switches for down application.
The brown switch is generally good for balancing gaming as they are soft.
They have great feedback and are known for being tactile and having moderate clicking.
The brown switches also have a slight bump on each keystroke; hence not the best for gaming.
They will also produce a moderate noise when pressed.
Also Read: Are Mechanical Keyboards good for Gaming?
What color switches are best for gaming?
The best color switches for gaming are the Cherry MX Red or the black switches, which work well.
They are linear switches with different spring weights based on how they are pressed, and they are considered the best for gaming.
What does Red Switch mean on a keyboard?
Red Switches are a linear type of mechanical switch on your keyboard.
They are silent and actuate fast on clicking with less force(45cN force for Cherry MX Red).
These switches feel like a knife gliding on butter, i.e., the experience is buttery smooth.
You will enjoy using a Red switch keyboard once you start using it.
Are Red Switches good?
The red switches are good, and you can use them for gaming and typing.
As the linear type of mechanical switches, these Red switches do not have any clicky or tactile feedback.
Also, the Red switches are silent types of switches and will not annoy you as the clicky switches do.
You can also use the Red switches in any quiet environment like offices without any issue.
Is the Red or Blue switch better for gaming?
When the Red and Blue switches are compared, the red ones are the best.
Unlike the blue, they are a clear winner in practicality, which gives confirmation feedback.
The red switches are light and predictable, providing the best performance without distractions.
How good are Red switches?
It is now clear that red switches are the best for gaming.
Gamers should opt for the best thing to use for themselves instead of relying on what everyone else says.
When you play games, you want to get the best experience, which could mean having the most efficient equipment.
To give you the best gaming experience possible, that is what red switches are for.
Here are some of my recommendations for the red switch keyboards, which you can consider:
Last update on 2023-10-03 / Images from Amazon Product Advertising API
Conclusion
Let's conclude the post on if the Red switches are good for gaming!
Red switches are great for gaming, but it depends on what kind of game you're playing.
If you're playing a fast-paced action game, where there are a lot of explosions and enemies attacking you in quick succession, then you need a keyboard that can keep up.
That's where the Red switches come in.
I like the red switches very much and recommend choosing a good red switch keyboard for gaming.
I hope you enjoyed reading this post.
Thanks for your feedback!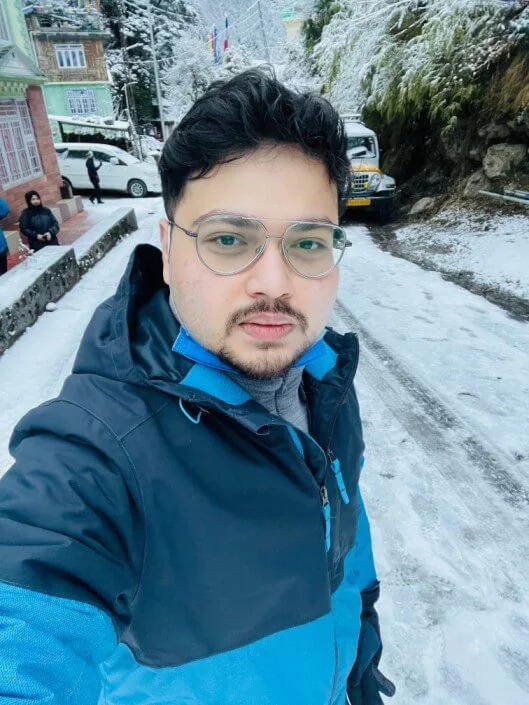 I'm Anirban Saha, Founder & Editor of TechBullish. With a B.Tech in Electronics and Communication Engineering, and 5+ years of experience as a software developer, I have expertise in electronics, software development, gadgets, and computer peripherals. I love sharing my knowledge through informational articles, how-to guides, and troubleshooting tips for Peripherals, Smart TVs, Streaming Solutions, and more here.