You have heard about the Red Switches if you are a mechanical keyboard enthusiast.
Red switches are often the go-to choice for their speed, accuracy, and responsiveness when it comes to gaming.
But what about typing? Are red switches good for typing? Well, the short answer is yes.
There are several aspects to consider, including the type of keyboard you are using, the keyboard layout, the way you type, and the amount of typing you do daily.
Let's get started!
So, Are Red Switches Good for typing? Red Switches are excellent for typing and are easy to register a keystroke without any effort.
They are the linear type of mechanical switch and the lightest switches, known to be faster typing than the rest.
Easy on games, especially on tactical bumps, this is enhanced by the smooth downwards keystroke.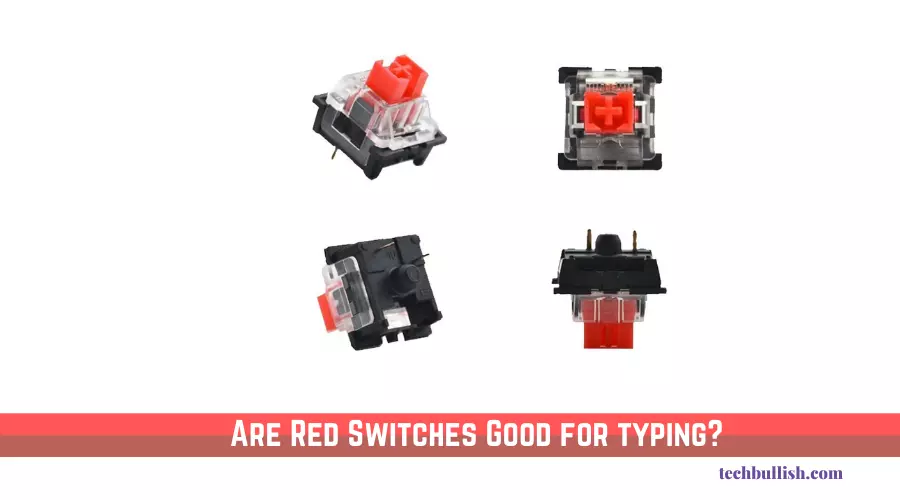 The Red Switches are easy to actuate as they need a low actuation force of 45cN (of Cherry MX Red).
Hence, it takes much less force to click.
Additionally, the travel distance to actuate the Red switches is lesser than Brown or Blue switches, making it click faster.
The Red switches are good for gaming too.
Why are Red Switches good for typing?
Red switches are of a linear type of mechanical switches and would feel silent, and the actuation is fast and has a buttery smooth feel when clicked.
The Red Sw switches would make you feel excellent when typing as they are very smooth(like butter) and take less force to actuate.
Red Switches touch-type helps you type fast and feel the actuation point.
You don't need to bottom out each key in conjunction with that.
Hence, someone can hover over the keyboard and type with the right force.
Are Cherry MX Red Switches good for typing?
Cherry MX is also a recommendable alternative switch for typing, and they are the naturally gold standards for mechanical keyboards.
The Cherry MX Red is the most popular switch for typists and gamers, and they have a light touch which makes them a good choice for both typing and gaming.
They are friendly to office environments and crowded houses because they are quiet, especially the silent variant MX.
Are Gateron Red Switches good for typing?
Gateron Red Switches are basically from linear structure, approximately weighing an actuation force of 45g. It's commonly used because of the linear switch, making typing sound silent.
Its pressure is light, modest, and with a lengthy typing period without exhaustion.
They are recommendable for a variety of scenarios and appropriate for most people.
Here is my favorite Royal Kludge RK100 having Gateron Red Linear Switches.
Sale
Last update on 2023-09-29 / Images from Amazon Product Advertising API
What are Red Switches good for?
Red Switches are linear. They are mainly used as gaming switches, and they hold a light deliberation that allows rapid actuation, which has become commonly used in keyboards used in games.
They also hold a tactile switch which proves an additional tactile response during the actuation of the key.
In addition to that, they also require less force to press the button downwards.
Are Red Switches or Brown Switches better for typing?
Red and Brown Switches are both good for typing despite their difference in touch, which are brown from tactile and red from linear.
The Brown Switches possess a small tactile bump on the keyboard, which reduces mistakes and improves speed in typing.
This makes the bump more satisfying, making typing more comfortable.
On the other hand, the red switch doesn't have the tactile bumps, its own super smooth touch.
Another difference is observed in the spring's weight.
Red Switches have lighter switches when touched, making it easier to register a keystroke, while the Brown Switches are heavy with a standard range for resistance in springs.
Conclusion
Let's conclude if the Red Switches are good for typing!
Red switches are good for typing if you are a gamer and use computers a lot.
In the gaming world, red switches are becoming very popular because they are very sensitive (when lightly touched, they will still register a keypress) and are very light.
I hope you enjoyed reading the post.
Thanks for your feedback!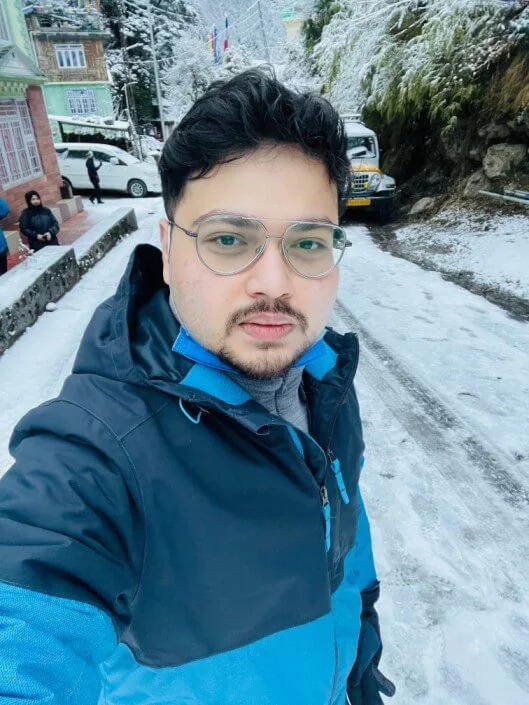 I'm Anirban Saha, Founder & Editor of TechBullish. With a B.Tech in Electronics and Communication Engineering, and 5+ years of experience as a software developer, I have expertise in electronics, software development, gadgets, and computer peripherals. I love sharing my knowledge through informational articles, how-to guides, and troubleshooting tips for Peripherals, Smart TVs, Streaming Solutions, and more here.