In this post, I will discuss whether Vizio Tvs are good, and reliable and also how they compare with other tv brands.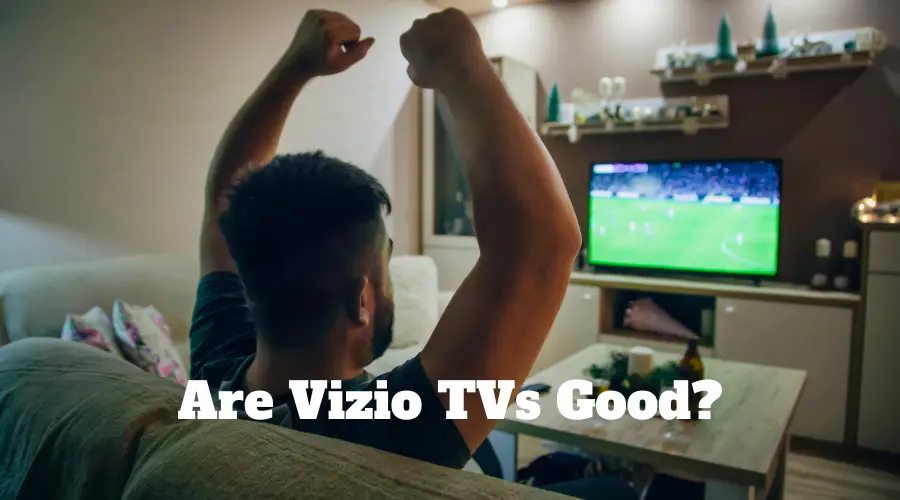 Let's get started!
Are Vizio TVs good?
Vizio TVs are generally considered to be good, budget-friendly options for those looking to purchase a new TV. They come with great picture quality at a reasonable price, however, they don't give you the high-end feel as other expensive brands do. Vizio got popularity for their affordable price offering the same features on their TV sets as other established brands. They give you reliable TVs with powerful features to match the leading TV brands. A Vizio TVs' durability can last up to 7 to 10 years on average.
Preloaded with the SmartCast operating system, all new VIZIO TVs are smart TVs. Vizio launched its SmartCast across all television sets including apps like Netflix, YouTube, and Disney+ from the year 2016.
Vizio's recent launch of the OLED TV segment is far cheaper than other existing brands. Many Vizio TVs offer good picture quality, with some of their higher-end models featuring 4K resolution, high dynamic range (HDR) support, and a wide color gamut.
However, you get the best Vizio TV for whatever your budget is. It might be below $500 or below $1000, but there is a Vizio TV for you.
Some of the best Vizio TVs (includes 4k tvs too)are:-
Vizio P Series Quantum 2021
Vizio M6 Series Quantum 2022
Vizio M Series Quantum X 2022
Vizio V5 Series 2021
Vizio V Series 2020
Coming up shortly is Vizio's 2023 TV line up including D-, M- and M- series Quantum models.
It's worth noting that the quality of a Vizio TV can vary depending on the specific model and price point.
Why can Vizio TVs be considered good?
I am saying Vizio TVs are good value for money and even one of the best Tvs in the budget segment due to these many reasons as below:
Panel Quality and Picture Quality
Relying on third-party factories, Vizio does not manufacture its TV parts. It takes the help of Original Design Manufacturers in Taiwan and China to produce their TV designs for retail sale.
Amtran Technology and HonHai Precision Industries popularly known as Foxconn are two companies in contract with Vizio to produce their designs.
LG makes OLED displays for Vizio. Vizio TV panels have excellent SDR peak brightness and good reflection handling capability. Also, the colors appear vivid in their resolution on their 4k TV. Even in a well-lit room, glare isn't an issue. Moreover, it displays a wide range of colors providing a vivid look, as a result of its impressive HDR peak brightness.
To know more about the comparison of SDR vs HDR, you may refer to this post written by me.
Sound Clarity
Vizio makes some of the best 5.1 soundbars. The brand is well known for delivering trending technologies at a budget price.
All Vizio TVs do come with inbuilt audio features which may not appeal to your preference always. You may experience some issues with volume for effective reasons like the audio setting not being in sync with your device, a damaged cable, a firmware bug, or output settings in some places.
However, you can implement the best audio settings on your Vizio TVs by configuring the Surround Sound, Volume Levelling, Balancing, and Lip Sync on the Audio of your TV.
You can change settings such as Digital/Analog Audio Out settings on the Audio tab and use an external speaker for a better audio experience.
Cable ports used in Vizio TVs
The HDMI connection is highly recommendable for Vizio TVs. While using a component/composite cable, Connected to your device, you can connect to the "Phone port" by using an adapter.
Depending upon the model of your TV each port has a number (1-5 generally). You can get the HDMI port you want by pressing the input button.
Vizio TVs have Ethernet ports. You can connect one end of an Ethernet cable to your Vizio Smart TV and the other to your WiFi router. Other than this you can connect your Vizio TV to Wifi, even without ethernet. For this, you need to select and choose from the network option of your TV remote.
The USB port functions vary with Vizio TV models serving a number of different purposes. Some are used for diagnostic testing while others are for linking exterior devices via USB connections and cords. Determining the use of each port is very important before connecting a device to it.
Vizio Warranty
For commercial use Vizio warrants, the product for 90 days from the date of original purchase, and for non-commercial use Vizio warrants for 1 year from the date of purchase.
Vizio determines that its product covered by the warranty shall be repaired, replaced, or refunded. There shall be no charges for any parts or labor, during the warranty period.
There are certain prospects that the warranty does not cover like:
Cosmetic damage, improper operation or improper voltage supply or power surges, and signal issues.
Products with removed serial numbers, products requiring routine maintenance, damage from shipping, or customer misuse.
Repairs setup or installation attempted by anyone other than by a Vizio authorized service center.
Ease of Use
With their incredible smart operating system, Vizio TVs come with features to serve your favorite premium channels, instant, accessibility, and entertainment right away.
Stream movies & TV series, access your social media, play music videos, connect with fellow gamers, or do web surfing, You can have it all on your Vizio Smart TV!!
It's a focal part of your connected life. Vizio TVs are preloaded with SmartCast Operating System.
Are Vizio TVs a good brand ?
Keeping up with the latest techniques at a reasonable price, Vizio TVs are quite impressive currently. Vizio makes budget SmartTvs which are a great deal for your pocket with comparable features offered by high-end brands.
Vizio offers its TVs in 3 categories for your choice –
Vizio D-Series
Launched in 2019, this excellent model comes in a wide range of sizes (43,55,60,65 & 70 inches). It is an LCD model featuring LED backlight in full array. It doesn't contain a dimming zone though.
It comes with features like Alexa/Google Assistant Chromecast and Vizio SmartTV. Topping all is the D'Series super affordable price.
Vizio V series
This is an advanced model and slightly hits high on the price list. The V436-G1 model is considered to be the "weapon of choice" for game enthusiasts.
It's awesome for casual gaming having a low input lag though. Available in sizes (43,50,55,65,70 & 75 inches) the models feature a full array of local dimming. However, it's not easy with Dolby Vision HDR.
Vizio M-Series
Available in ( 55,65 & 70 inches) this M Series is the best line of Vizio TVs, with diversity and a lot more updated features. With an Octa-core processor, the Quantum Dot Screen technology for its QLED TVs has a Smart TV platform with built-in Chromecast, and Voice control.
The 55-inch M557-G0 is a huge deal for the price. These TVs use a full array of local dimming with 16 zones. With the Ultra Bright 400 technology. It's impressive with its price.
Are Vizio TVs reliable?
Vizio TVs are extremely reliable and popular in the television market for their exclusive features as compared to other expensive brands and come at an affordable price. They have average TV durability which can be 7-10 years if not used 24/7. Although its durability also depends on how you handle your TV set. Its low price for such quality is of course a fascinating feature altogether.
But you should also consider the fact that extremely cheap-priced Vizio TVs could only get you the bare-bones versions. The line of Vizio OLED TVs is cheaper than other brands' counterparts.
Here are some important pointers about the Vizio TVs that talk about their quality:
Its OLED TVs can turn off pixels individually for an infinite contrast ratio and sharp black.
It has an instantaneous response time with little to no blur on movements.
The wide viewing angles of Vizio OLED make it perfect to watch movies or games.
With a decent reflection handling feature of these OLEDs, HDR performance is above average maintaining an extensive color gamut.
The input lag is a bit low in Vizio LEDs but it comes with a 120Hz refresh rate and HDMI 2.1.
However, there are certain issues with Vizio TVs like blank, black screens, remote control, and sound-related problems.
Moreover, some Vizio retailers offer extended warranties which can get you some relief for your mind.
A risk of burn-in is something common with all OLED displays. Avoiding static images and permanent image retention by having varied content is the best workaround to avoid this issue.
Comparing Vizio TVs with other popular brands
Is Vizio or LG TVs better ?
LG TV came up as the overall winner when compared with overall aspects. With edges in some categories, Vizio is absolutely cost-effective in the comparison.
Are Vizio or Samsung TVs better?
Samsung is for sure better when it comes to image quality, viewing angle, and dimensions, whereas Vizio offers extended HDMI connection ports and a better competitive price.
Conclusion
Let's conclude the post!
In conclusion, Vizio TVs are a great choice for those looking for reliable and high-quality television.
Not only do they offer a wide range of models to fit different budgets and preferences, but they are also known for their excellent picture and sound quality, as well as their smart features like support for popular streaming apps and voice control.
Vizio TVs have a reputation for being reliable, with many users reporting that their TVs have lasted for several years without any major issues.
As such, Vizio is a reliable and trusted brand that offers good value for money. If you're in the market for a new TV, consider Vizio as a top choice for a high-quality, reliable, and feature-rich television that won't break the bank.
Thanks for your feedback!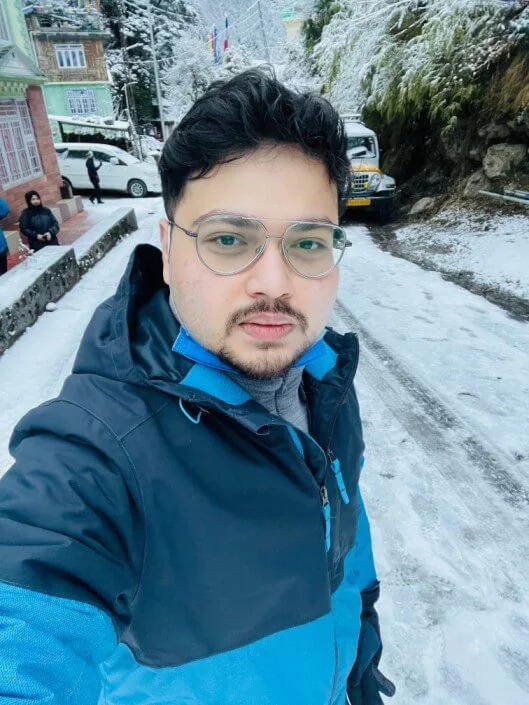 I'm Anirban Saha, Founder & Editor of TechBullish. With a B.Tech in Electronics and Communication Engineering, and 5+ years of experience as a software developer, I have expertise in electronics, software development, gadgets, and computer peripherals. I love sharing my knowledge through informational articles, how-to guides, and troubleshooting tips for Peripherals, Smart TVs, Streaming Solutions, and more here.