Finding the best mouse under 200 INR can be a daunting task, but it doesn't have to be. There are many great mice on the market that offer great value for your money.
Not everyone would need a premium mouse. If you are looking for the cheapest and most budget mouse under 200 rs in India, this is the right place.
So, What are the best mice under Rs 200 online? You will find an excellent mouse in every higher price segment in India, like a mouse under 500. However, under 200 rs finding the best mouse, and ensuring the best quality was challenging.
After researching and finding out the mouse that would well suit your regular usage, I found the following list of mice.
If you are in a hurry you can skip directly to my choice part.
Why Should you Trust Me? Hi, I am Anirban Saha, an Engineer having a Specialization in Electronics and Communication Engineering. I have experience in Smart TVs, Electric circuits, and Computer peripherals.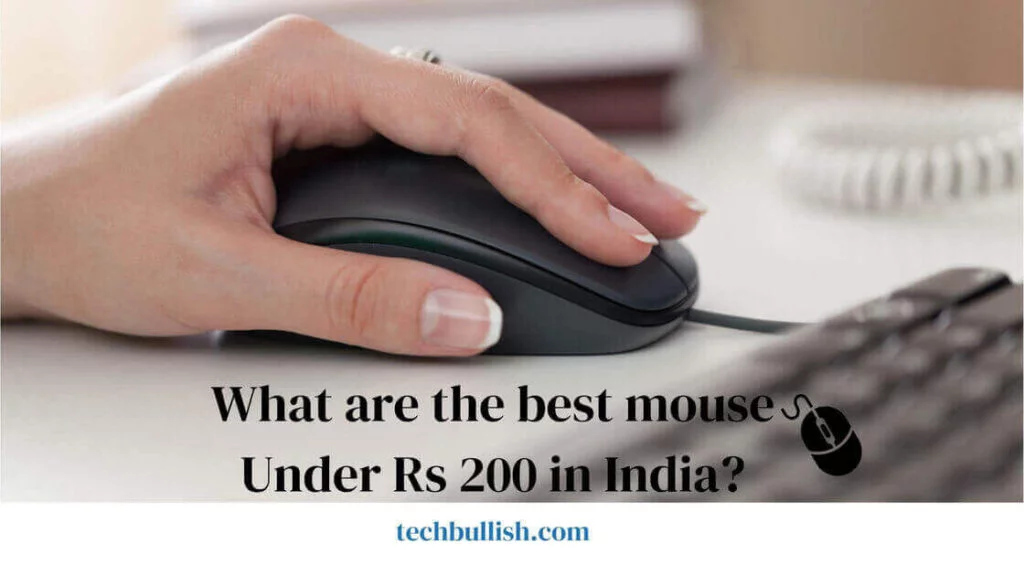 Let's get started!
Best Mouse under 200 INR
Let's review each mouse under 200 in the list:
1. Zinq Technologies ZQ233 Wired Mouse
Whether you are using a laptop or desktop, you can use this Zinq Technologies ZQ233 Wired Mouse. It supports plug and plays with its wired USB cable.
Your work would be smooth and easy as this mouse has a high DPI of 1000. You can also take advantage of high DPI playing games with this mouse.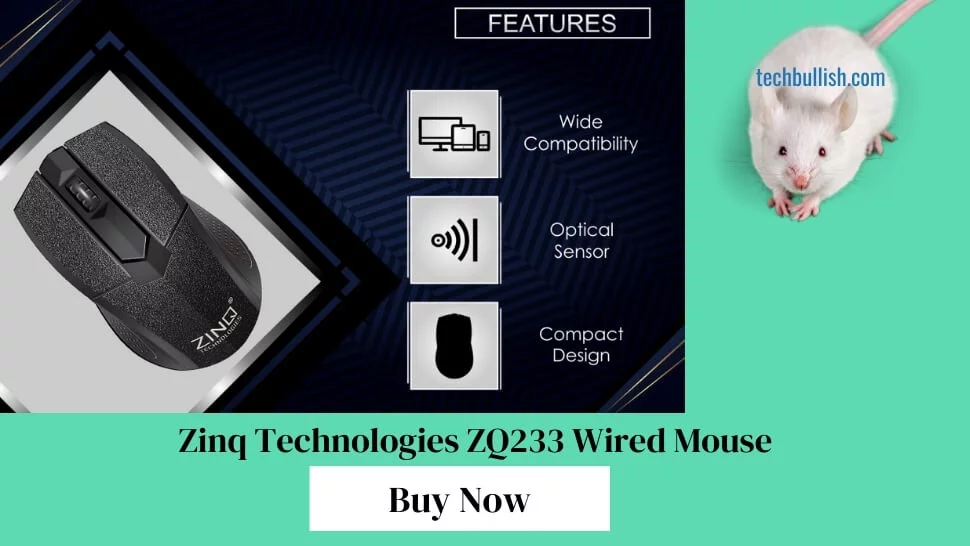 You can use this mouse with all Windows versions (Supports Windows 10). It uses Optical Sensor that helps to track our mouse movement accurately.
I felt pretty accurate in mouse tracking. Zing Technology claims that it has a switch lifetime you can expect 10,00,000 clicks. 10,00,000 clicks prove that it is pretty durable.
At this Price Point, I did not find any cons for this product.
In this range under 200, the Zinq ZQ233 mouse would be a superb choice.
2. Live Tech MS-04 USB Wired Mouse (Black) Budget Mouse
Live Tech Mouse MS-04 is the right Wired USB mouse for this budget. It is available in black colour.
It is the cheapest mouse in India I found and am reviewing it right now. You can use this mouse irrespective of being left or right-handed user.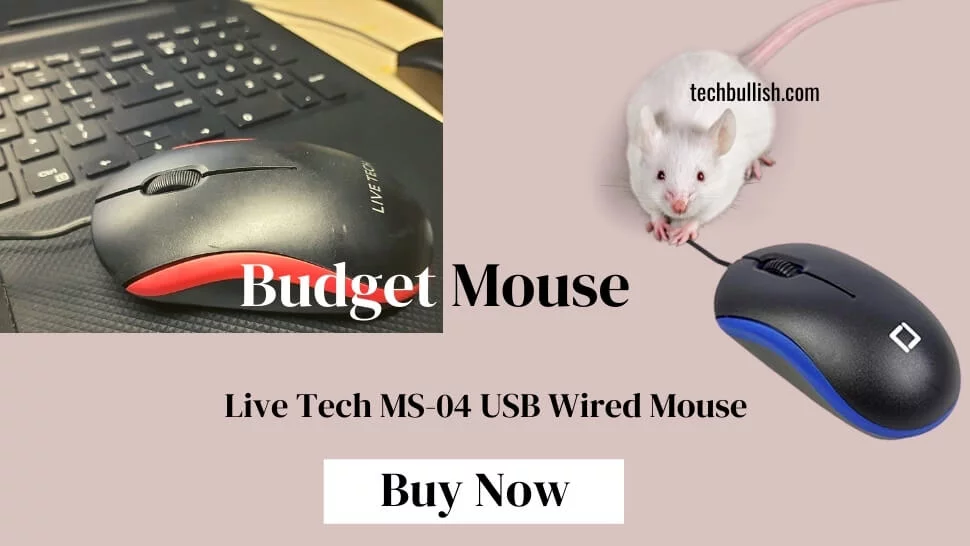 Features:
This mouse is suitable for both right and left-hand user(s) as it has an ambidextrous design
It is well compatible with Windows OS
This mouse has 800 DPI, which is suitable for regular work.
You would get a warranty of 1 year.
We liked this mouse and it looks average as per us. In terms of usability, it is quite good.
3. Quantum QHM232 Wired Optical Mouse
Quantum QHM232 is a wired USB mouse from Quantum. It is a high-quality USB mouse from Quantum.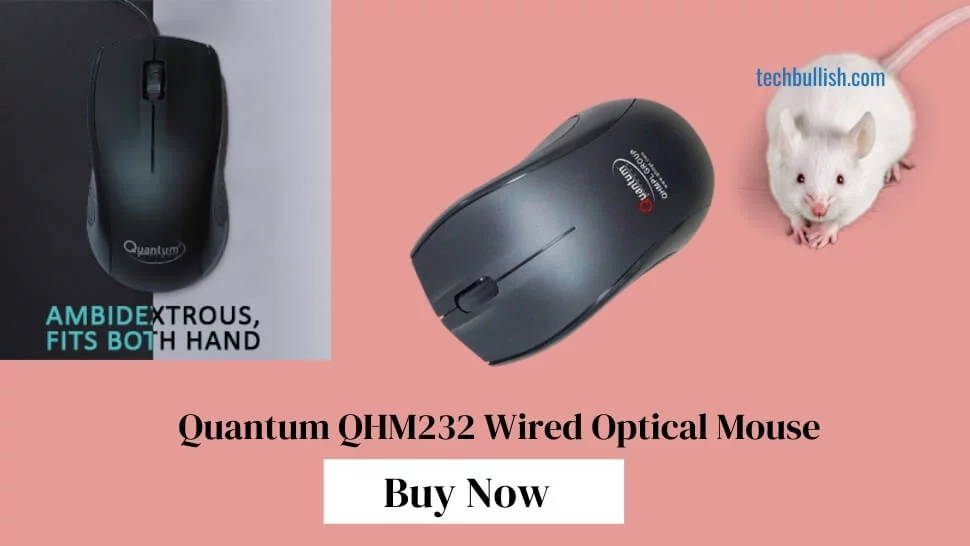 Features:
It is good for both desktops and notebooks.
It has a brand warranty of 12 Months.
It has a DPI of 1000.
Quantum-manufactured mice are pretty good in build quality. You can use this mouse regularly, and your work would be pretty smooth.
4. Quantum QHM222 3-Button 1000DPI Wired Optical Mouse (Black)
Quantum QHM222 is a mini Mouse from Quantum. This mouse is smaller than your regular used mouse.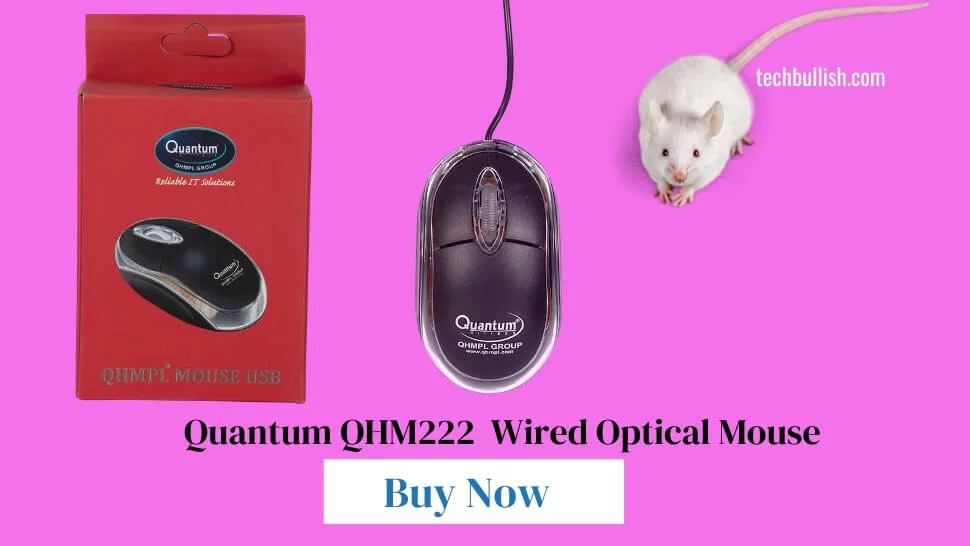 Features:
Resolution 400/800/1000 DPI
USB interface
This product is value for money if you like a small mouse. It is best suited for students.
5. product Universal MU253s USB 1000 DPI Wired Optical Mouse (Black)
The Prodot Universal mouse MU253s is excellent for use with either your desktop or your laptop. You would even enjoy playing some casual games with it as it has a DPI of 1000.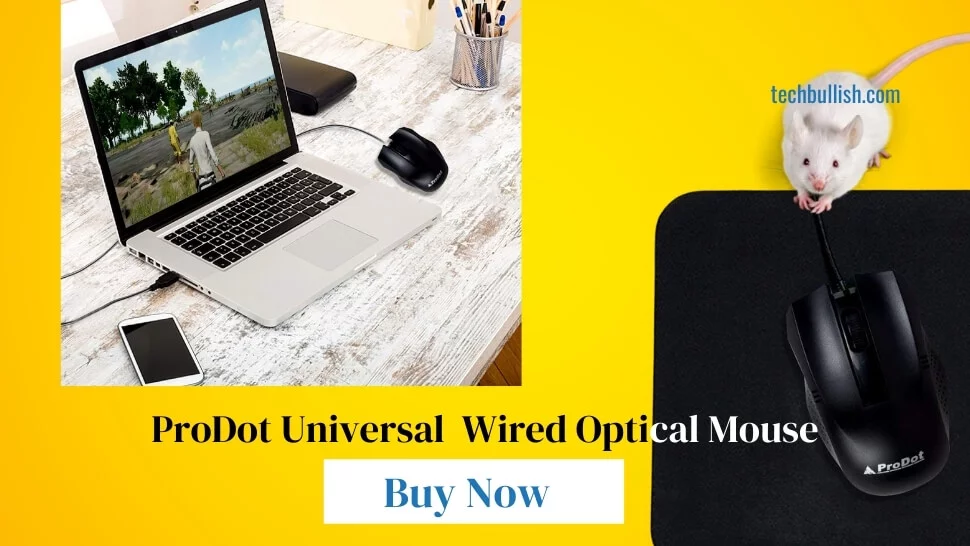 Features:
ProDot Wired Mouse has a design to fit your palm perfectly and eliminate hand fatigue, whether you're left-handed or right-handed.
It comes with a long cable for ease in assisting gaming, multimedia, and other applications.
This optical mouse allows for quick and precise control of your mouse pointer. Smoothly glide the mouse without interruption or drag.
The scroll wheel is also pretty good.
With this mouse, you can rely on optical technology for smooth, precise control.
The offered wired optical mouse is well compatible with all OS like Windows, Linux, and Mac OS.
There is a 1-year warranty on this mouse.
Prodot manufactures good quality wired mice and this mouse is not an exception. Its performance is pretty good for regular use.
6. Foxin Classy-Red Wired Optical Mouse (Red)
Foxin has a good-looking mouse in this range Foxin Classy-Red. Due to its amazing looks, I liked this mouse very much.
If you like funky colours and a stylish appearance then you would love this mouse.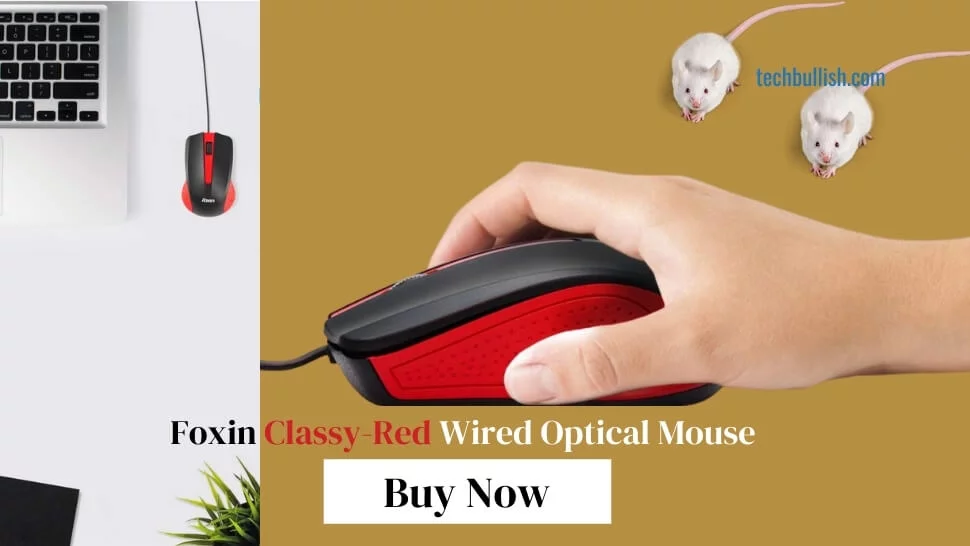 Features:
Easy Plug-and-Play: Offers a plug-and-play experience while the USB port jack allows it to be easily installed.
Three-buttoned Navigation: The 3-buttoned mouse gives you access to all the navigation actions by pressing the middle button, left button, and right button depending on your requirement.
Ergonomic Orbicular Shape: This is designed to provide a comfortable grip and reduce hand fatigue.
Mirror Smooth Tracking & Startling Response: Software resolution up to 6400 DPI and hardware resolution up to 800 DPI ensures mirror-smooth, ultra-precise moves on almost any surface.
Broad Compatibility: Supports IBM or compatible PC with Windows and Mac OS
Foxin Classy-Red Wired Mouse is an excellent-looking mouse that can increase the beauty of your workspace. It is available in red colour which looks bright.
7. Lapcare L-70 Plus 1200 DPI USB Optical Mouse with Ambidextrous Design
Lapcare L-70 Plus has an aesthetic and minimalist look for a mouse. You would enjoy using it as it comes with a high DPI of 1200.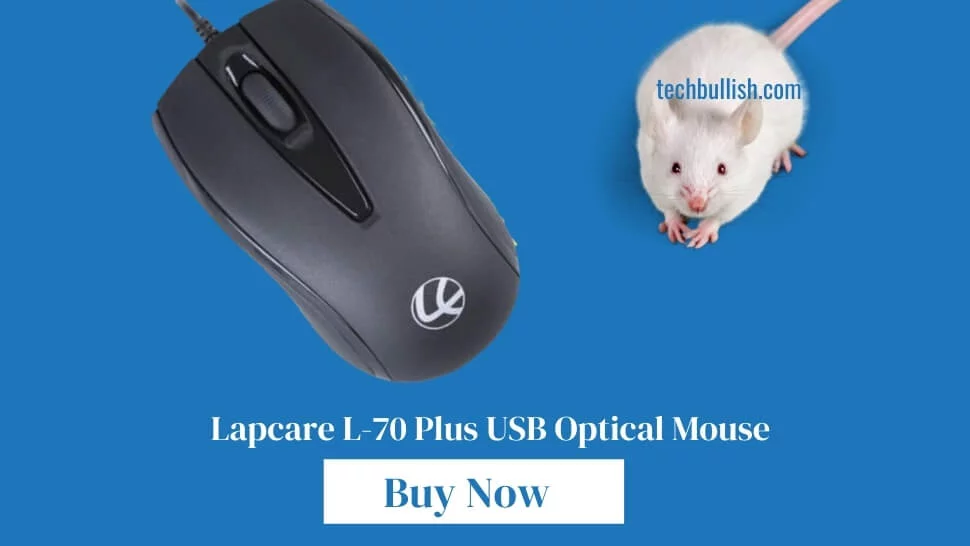 Features:
Lapcare mouse is made with high-quality materials that enable it to be light yet sturdy.
It is incredibly comfortable for both left-handed and right-handed people with its Anti-skid design.
This mouse comes with a rubber roller, which would ensure better grip and enable quick and efficient scrolls. Windows also supports the zoom-in and out feature.
Designed for precise and quick operations with its 1200 DPI, making it is suitable for casual gaming.
Completely compatible with Windows OS up to Windows 10.
This mouse Lapcare L-70 is highly recommended to buy.
8. Zebronics Zeb-Alex Wired USB Optical Mouse with 3 Buttons
Zebronics Zeb Alex is a Wired Optical mouse that you can connect easily to your laptop or desktop using a USB port Plug and Play.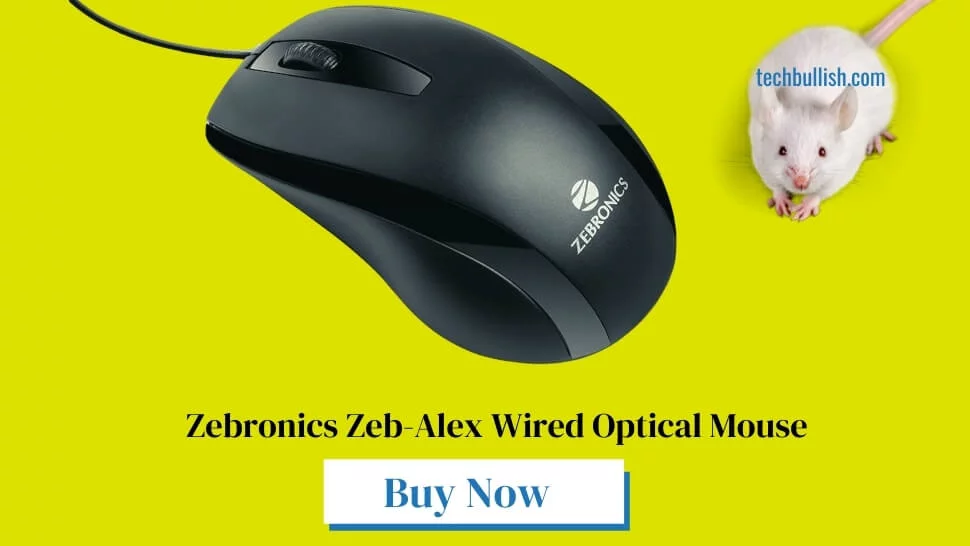 Features:
Zeb-Alex is a Wired USB Optical Mouse With Advanced optical sensor technology
It is Compact and has a stylish design
It has High precision, and it Works on most surfaces
Works on most surfaces
Resolution 1200 DPI
Button life is three million cycles
One year from the date of purchase
Many would say that cheap computer mice are deficient. However, in our experience, they are not at all bad. They may lack some premium features, but they are competent enough for regular usage.
Zebronics is a top-rated manufacturer of computer parts and accessories at a low price. The quality of the Zeb-Alex Wired Mouse is pretty good as compared to other reviewed mice in this range.
What to Look for in a Budget Mouse in India at 200?
Whenever you are purchasing a mouse at a stringent budget (under 200 rs), you should look into the following factors:
The warranty is crucial to look at as you know how many days the company has trust in their product.
Another factor of importance would be durability. Whenever you purchase a mouse online for under 200 rs, you would probably not keep it in the showcase. For regular use, durability is a significant factor that would impact the usability of your mouse.
Suppose you are a left-handed user checking if the mouse supports the left hand or not. As most mouse is ambidextrous, i.e., support both left and right-hand usage.
Any premium factors you can skip at this budget like a wireless mouse or RGB gaming mouse. You would want a durable and regular usable mouse for your work.
These mice I recommended can be used for your everyday work.
As you are looking to buy a budget mouse you may also like to know about the best mouse under 500. If you need a budget keyboard, I have covered the best keyboard under 500 in India.
My Choice
After comparing and considering all factors, I conclude that the Prodot mouse would be best for under 200 if you use it for your laptop and desktop. Lapcare L-70 Plus would also be the right choice. You may opt if you want to.
Conclusion
Let's conclude the post!
I hope you got your answer about the best mouse under 200 rs. Let me know which mouse you finally purchased.
I hope you enjoyed reading this post.
If you have any queries, feel free to contact me or drop a comment below.
Thanks for your feedback!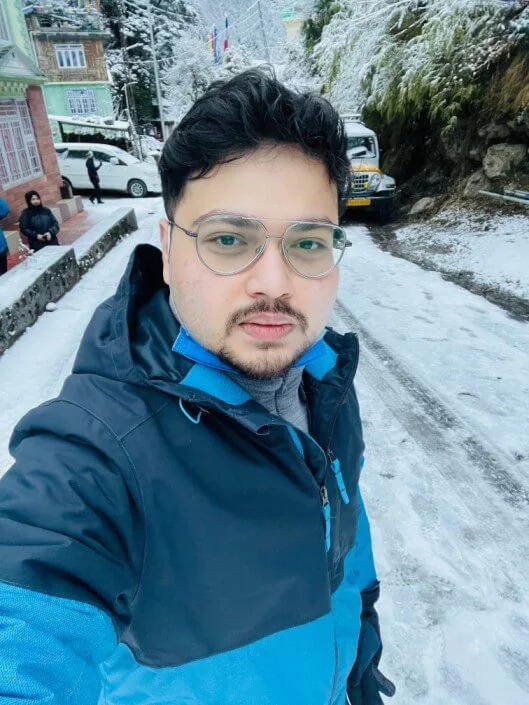 I'm Anirban Saha, Founder & Editor of TechBullish. With a B.Tech in Electronics and Communication Engineering, and 5+ years of experience as a software developer, I have expertise in electronics, software development, gadgets, and computer peripherals. I love sharing my knowledge through informational articles, how-to guides, and troubleshooting tips for Peripherals, Smart TVs, Streaming Solutions, and more here.