Minecraft is a multiplayer sandbox game where you can mine and build.
This game has been popular amongst kids for a long time now, but the popularity is not just limited to kids, adults are also hooked and play it for hours.
Many Minecraft players are confused about whether or not they can still play Minecraft Java with Windows 10.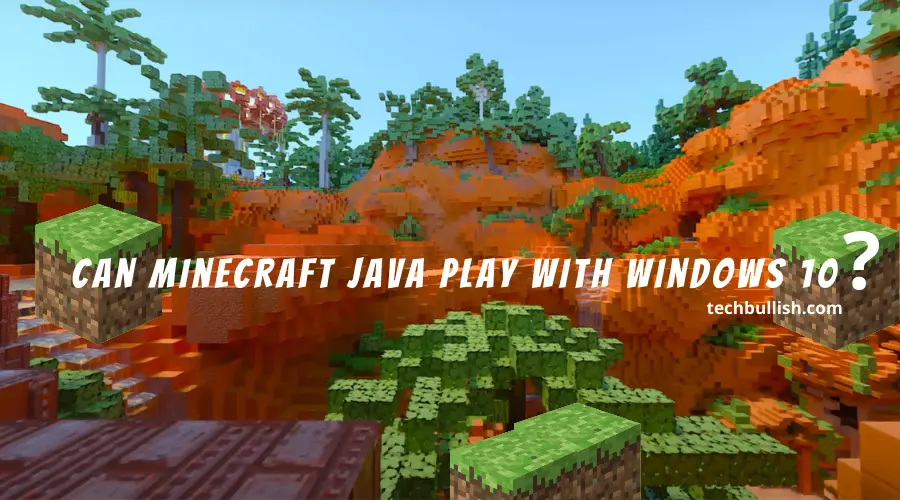 If you have the same question, you can get a detailed answer in this blog.
Let's get started!
Can Minecraft Java play with Windows 10?
Minecraft Java cannot be played with the Minecraft Windows 10 version. The current version of the game comes in two flavors: Java Edition and Bedrock Edition. And both have their limitations, thus not being able to play cross-platform games between them.
Minecraft Java does not have Crossplay support with the Bedrock version or Windows 10 version.
However, multiple players playing Minecraft Java can connect and play Multiplayer easily.
Minecraft Java codebase is different compared with the other worlds like the Bedrock version developed in C++.
Can you play Minecraft Java Edition on Windows 10?
The answer is yes, and you can play Minecraft Java Edition on Windows 10.
The only thing that you'll need is the Java runtime environment installed on your system.
Once you have that, you can download a Minecraft launcher from Minecraft's website, and you're good to go.
Minecraft Java Edition is a video game that is played by millions of kids around the world.
To run Minecraft Java Edition, you have to have Java 8 installed on your computer.
Otherwise, you'll need to get an upgrade to Java 8. If you're not sure how to upgrade, we can help you with this.
In Windows 10, there is a free upgrade to Windows 10. Or you can upgrade to Java 8 by downloading the Java 8 Offline Installer.
First, download and install the most up-to-date Java 8 Offline Installer on your computer.
Then, you download the Minecraft Java Edition and open it with Java 8. Then you will be able to play it on your Windows 10 PC.
How to play Minecraft Java with friends on Windows 10?
Here is the way by which you can play Minecraft Java with multiple friends:
First of all, to play Minecraft Java edition with your friends, you need to have a premium account of Minecraft Java on all PCs.
And only premium accounts can connect through a LAN or a local multiplayer game.
You also need to have the same game version on both computers.
Can Windows 10 Minecraft play with other versions?
Windows 10 Minecraft can be played across all Windows 10, Xbox One, Playstation, and Mobile devices.
For example, if a player logs in to Bedrock Edition for Windows 10 and plays on Xbox One and an Android/iOS device, you can play with them on both Xbox and mobile platforms, which can be done using an Xbox Live account.
If you want to know how to connect and play Minecraft cross-platform, you can check the article here.
Windows 10 Minecraft is excellent and has all the essential Cross play facilities across platforms, whether a PC or console.
It can easily be connected with the Bedrock version of Minecraft available for Consoles.
Does Minecraft Java have crossplay?
Minecraft Java version can crossplay with Windows, Mac, and Linux devices running the Minecraft Java version.
Unfortunately, at the moment, the Minecraft Java edition does not have crossplay with other Minecraft versions like Bedrock.
And neither should it be expected, considering that the Bedrock Edition has made several changes to the game.
Minecraft Java crossplay works in both online and LAN multiplayer modes.
To take advantage of Minecraft Java crossplay, you need to be playing the Java version of Minecraft, and you need to be playing with the latest version of Minecraft Java.
Also, all the systems connecting must be using Minecraft Java only.
Related: Can You Play Minecraft On Mac?
Is Minecraft for Windows 10 Bedrock or Java?
Minecraft for Windows 10 is the Bedrock edition, and it has the cross-platform capability and can easily connect with Minecraft Bedrock on Consoles.
Minecraft Bedrock Edition is the main and latest version of the game. It's what we know as Minecraft today, and it includes all the features from every other previous version of the game.
This means that you can play on Xbox One, Nintendo Switch, VR, mobile devices such as tablets and phones, Windows 10 PCs, and so on.
Minecraft Windows 10 is running Java 8. And this version does not have the same limitations as the previous one, which means that it can connect with other platforms.
For example, the Android version does not need a premium account to play on a local area network.
Related: Why Can't I Join My Friend's Minecraft World?
Conclusion
Let's conclude the post on whether can Minecraft java play with windows 10!
So, Minecraft Java cannot be played with Minecraft Windows 10 version as they are two different games with different worlds and do not have an option to crossplay between them.
However, going with Windows 10 Minecraft is compatible with the Minecraft Bedrock, and you can crossplay between them.
I hope you enjoyed reading this post.
Thanks for your feedback!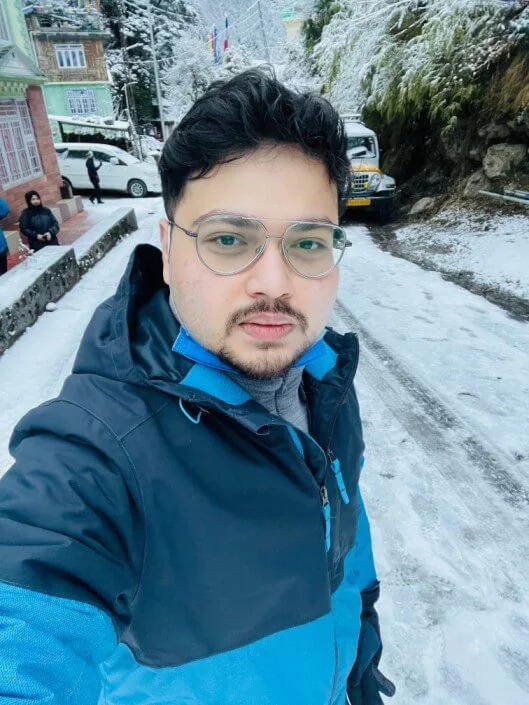 I'm Anirban Saha, Founder & Editor of TechBullish. With a B.Tech in Electronics and Communication Engineering, and 5+ years of experience as a software developer, I have expertise in electronics, software development, gadgets, and computer peripherals. I love sharing my knowledge through informational articles, how-to guides, and troubleshooting tips for Peripherals, Smart TVs, Streaming Solutions, and more here.