Ah, mechanical keyboards! They are so satisfying to type on and really help to elevate my typing experience. But have you ever wondered how to remove the keys from your mechanical keyboard? I know I was stumped when I first got mine.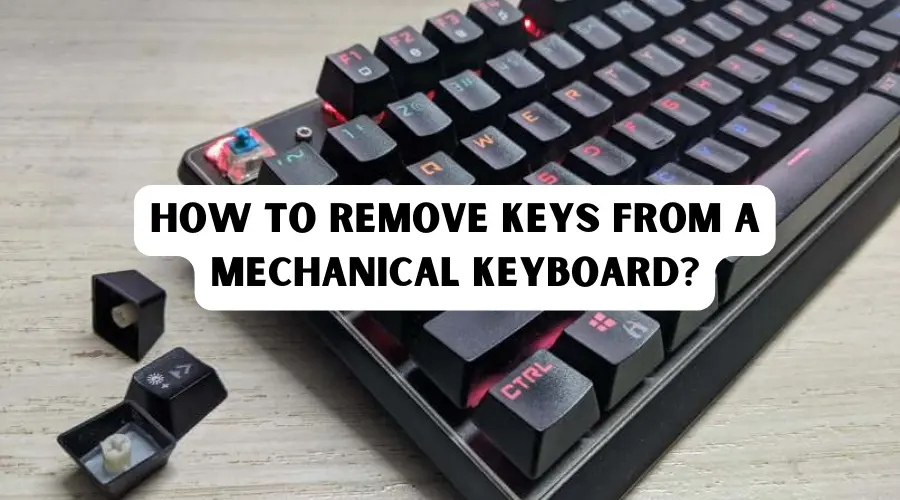 But with a few simple steps and insider tips, you can remove your keys like a pro in no time!
Regular Way to Remove Keys from a Mechanical Keyboard (Step By Step)
Are you planning to clean your mechanical keyboard? It is quite simple to remove the keycaps of your keyboard before you start cleaning.
You can try the easiest steps we bring to you to solve your purpose.
Tip: Before you start pulling off the keys, be sure to disconnect the keyboard. 🔧
In this process, all you need is a keycap puller following the steps below-
You can use various tools like a wire keycap puller, a plastic keycap puller, or a DIY keycap puller. However, using your fingers can be a slow and painful procedure. Also, a plastic keycap puller is less advisable since it can scratch the sides of keys to snap it on. You can remove the keycaps efficiently with a wired keycap puller. To pull off the keys from the keyboard insert your keycap puller to slide the metal wires under the bottom of the keys.
A plastic keycap puller will not give you this leverage as it has to be slid further unless the plastic snaps underneath the keycap. A wired keycap efficiently overcomes the friction under the switch between the keycap and the stem. Removing one keycap off gives an area exposure making things easy for the rest.
You should be very careful while pulling out the keys using a keycap puller. Be very considerate with the force applied, increasing its compatibility to pull-out keys. Do not heave the keycaps as it can damage the stem or drag the switch out. Gently pull out each keycap for your purpose.
How do I remove a mechanical key from the keyboard without a tool? (Step By Step)
You have several options to choose on how to remove the keycaps from your mechanical keyboard using tools.
However, if you are looking out for a procedure to do the same without using any tools follow our steps to do so –
You can use wedge material like a paper clip or a credit card. Use it to cover keycaps for removal.
You have to apply the same pressure in the upward direction on the opposite side of the key. To do this you can use a plastic/metallic ruler, house key, kitchen knife, a PV porthole, or even an outdated PC chassis.
Make sure not to bend the keycaps in the same way and pull them out exerting balanced pressure. The keycaps come off once it dissembles itself from the turn below.
Be careful with the bigger keys as they require extra pressure to get pulled out. At times they get broken in the cleaning process.
💡 Insider Tip: If you're having trouble removing a key(keycap), try using tweezers or a small metal tool to help pry the clip off.
And there you have it! You've successfully removed keys from your mechanical keyboard without a tool.🤩
What can I use instead of a keycap puller?
If you do not have a keycap puller you can make a DIY keycap puller and use it conveniently. You need to have a few things to optimize your effort.
You may use these items below as a Keycap Puller Alternative –
2x Paperclips (size#1): They are the same width as a wire keycap puller.
1x Twist tie (Plastic): These add extra strength and comfort.
1x Needle Nose pins: This can make your task easy. However, it can be replaced by fixing some tape to the end of the pins.
Now, here is how you would use these.
Straighten out your paper clips with a plier and check them on a flat surface to make sure your clips are straight.
Bend the clips accurately centered on the wire to make two arms of equal length. Each arm should be 1.5 inches long. Don't keep it too wide, or else it will not fit between the keys.
Bend the pegs of the clip without using a plier. Keep adequate length in the arms to twist and tie them to secure them. Each peg should not be more than 0.5 centimeters.
Fix the twist tie centrally under your clip pegs. Maintained equal length fold over each section across the arms on either side. Twist them around the bent pegs to make them a retainer and a handle for pulling.
💡 Insider Tip: Make sure to give your keyboard a good cleaning every few months. This will help to keep your keyboard in great shape and ensure it lasts for years to come. You can check here how to clean a mechanical keyboard from this guide written by me.
Your DIY wire keyboard puller is ready to use!
This shall be more efficient and effective than a regular plastic one.
FAQs
Q3. Are there any special tools I need to remove keys from a mechanical keyboard?
Ans. No, you don't need any special tools to remove keys from a mechanical keyboard. All you need is a pair of tweezers and your finger if you don't have a keycap puller.
Q4. Is it safe to remove keys from my mechanical keyboard?
Ans. Yes, it's perfectly safe to remove keys from your mechanical keyboard as long as you're careful and don't apply too much pressure.
Q5. Can I put the keycap back on my keyboard?
A. Yes, you can put the keycap back on your keyboard as long as it is properly lined up with the switch.
Tool You Will Need
Here are some of the bestseller keycap pullers available and you can choose from one of them.
Last update on 2023-10-03 / Images from Amazon Product Advertising API
Conclusion
Here I conclude the post on how to remove keys from Mechanical Keyboard!
But, before I end, I would like to share with you special tips to make the process even easier:
💡 Tip #1: If you are using a regular keycap puller made of metal or plastic, make sure to use a gentle but firm grip.
💡 Tip #2: If you encounter any challenges while removing the keys, try using a switch puller or a flathead screwdriver to help. However, remember Tip #1 to not apply much pressure in this case.
💡 Tip #3: If you don't find yourself confident enough in reassembling the keyboard back, try recording a video while you are removing the keys of your keyboard.
And that's it! Thanks for reading the post! You may like to read more about how to build a custom mechanical keyboard from this post.
Thanks for your feedback!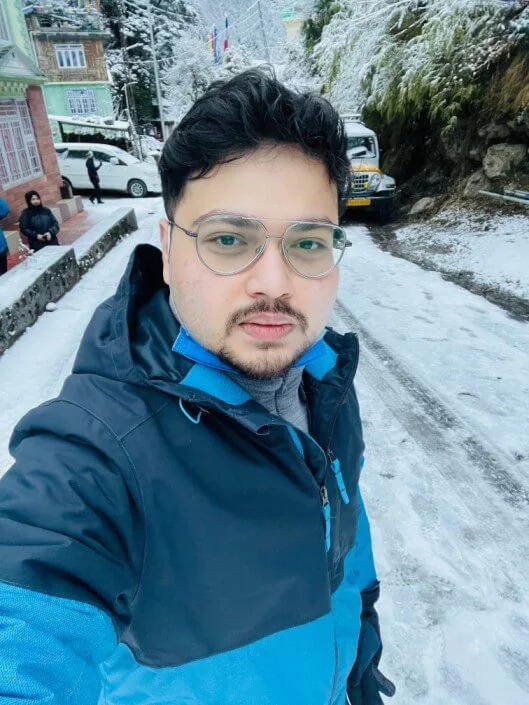 I'm Anirban Saha, Founder & Editor of TechBullish. With a B.Tech in Electronics and Communication Engineering, and 5+ years of experience as a software developer, I have expertise in electronics, software development, gadgets, and computer peripherals. I love sharing my knowledge through informational articles, how-to guides, and troubleshooting tips for Peripherals, Smart TVs, Streaming Solutions, and more here.