This comprehensive guide will provide step-by-step instructions on how to build a custom mechanical keyboard.
You will find here things to know, steps to build, and every detail you need to know.
A custom mechanical keyboard is a trend hitting the mechanical keyboard market. It gives you the options to personalize your typing experience, ramp the keys, set the key combination, and many other choices.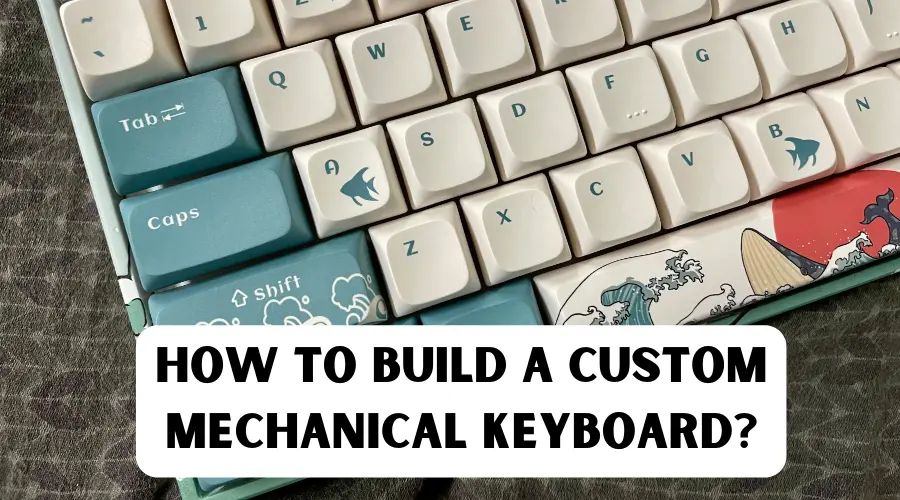 Let's dive in and get started!
Things to Consider Before Building your Custom Mechanical Keyboard
You can choose from different customization available for your keyboard to match your style. The price of a customized keyboard can be from $200-400 or a little more according to your choice.
Here are the things you need to know before you start gathering supplies for your build.
Keyboard Layout Type
Picking on the layout in the custom mechanical keyboard planning is the most important part. The decision for your size and layout should match perfection to make things work.
According to the popular layouts, you will find, ANSI, ISO, and JIS layouts.
ANSI layout is standard and popular in US-based countries, ISO in European Countries, and JIS is mainly a Japanese layout.
To know more on the comparison of ANSI vs ISO layout, you can check this post.
Keyboard Size
The space on your desktop is most important to choose the size of your keyboard. Select the size of your layout accordingly.
Keycaps
There are varieties of choices you get while selecting keycaps. These keycaps come at a high price too with quality.
Keycap Material: While choosing keycaps you should check on their material. Make sure to pick on expensive and high-quality PBT plastics or the cheaper ABS plastic ones as they are imperfections.
You can check this comparison of ABS vs PBT in this post written by me.
Keycap Profiles: The profile is the overall shape and size of the keycaps. They are of two types: sculpted and uniform.
Design is another factor in keycaps. This is generally the color and patterns that you want in your keyboard.
Keyboard Mounting Style
Keyboard mounting styles include tray mount, top mount, bottom mount, sandwich mount, plateless mount, integrated plate, and gasket mount.
The switch mounting plate is a very important feature of a keyboard. This plate holds everything together building a quality keyboard. These plates are made of different materials like Aluminum, steel, brass, carbon fiber, etc.
Although choosing a rigid material makes it easier to install switches, a flexible plate gives you a better typing experience.
You can make your choice on color and aesthetic of the plate according to your choice. You can mix and match the settings on the keyboard. Its PCB and case make sure to make all things compatible.
Stabilizers
Stabilizers are important to save large keys from wobbling. They give you a blissful typing experience.
These complex components have different mounting styles and options like Plate-mount, Screw-in, and Snap-in and are compatible with your PCB/plate. You can choose their color and style to your fancy.
Switches
You get multiple options while choosing on switches. Every key you press on a keyboard has a dedicated mechanical switch below it.
These switches are of three types: Clicky, Tactile, and Linear.
| | | | |
| --- | --- | --- | --- |
| Switch Type | Characteristics | Noise Profile | Popular Switches |
| Clicky Switches | Loud and bumpy feedback on keypress | Loud | E.g: MX Blue Switches |
| Tactile Switches | less noise and small bumps on each keystroke | Moderate | E.g: MX Brown |
| Linear Switches | Smooth and fast actuation | Low to Silent | E.g: MX Red Switches. |
Also Read: Linear vs Clicky vs Tactile Switches Comparison
Lube
Lubing your switches is an upgrade on your keyboard. It gives you an experience of less spring ping noises, less scratchiness, smoother keystrokes, and a better sound.
To lube your switches you need to pull every switch and apply lube on the lower housing, spring, stem, and upper housing. It takes a few hours. You should lube the switches if you are building a custom mechanical keyboard.
Backlights and RGB
RGB in a keyboard illuminates with LED backlit and generates custom colors. It projects combinations of red, green, and blue light.
A backlit keyboard is trendy and features lights inside the keyboard. These lights illuminate the keys in low-light or dark environments.
Keyboard Case
The keyboard case is an essential component and you can choose its material and mounting type as per your requirement.
There are 3 cases for mechanical keyboards as per their material type in the market-
Plastic cases that are budget-friendly. These are easily manufactured and available in abundance at cheaper prices. These are made from ABS (acrylonitrile butadiene styrene). They are not very rigid or solid like metal cases though.
Aluminum cases are heavier than plastics and excellent solid cases. They are more inflexible and more rigid than plastic. They cost a little more than plastic cases.
Acrylic cases are made from plastic that has the material properties of glass. These are very light, fragile, and more flexible than other types. It's best for the ones who enjoy light shows on the keyboard.
How to Build a Custom Mechanical Keyboard?
You can build a customize your mechanical keyboard with a few steps-
Step #1: Switch Lubing
Lubing your switches is a lengthy procedure, which you should plan ahead if you are planning on lubing your switching.
Step #2: Test the PCB
You should mandatorily check your PCB by plugging it into your PC using a USB cable. Check the position of the keys and using a tweezer touch both metal tips to these holes. You will notice the color change on the keyboard tester. Do likewise for every key.
Step #3: Disassemble the case
In case the keyboard is pre-installed, disassemble the case to retrieve the PCB and plate. Remove fasteners to open and build in the keyboard. Take a picture before disassembling for help later.
Step #4: Assemble the Stabilizers
If your stabilizers are disassembled you need to fit them before installing them on the keyboard. Each stabilizer has two housing, two stems, and one wire.
Insert the stem into the housing and slide the end of the wire through the housing into the bottom hole. Once it's inserted press the wire into the snap.
Step #5: While using PCB-mounted stabilizers, mount the Stabilizer.
It is safe to install if your PCB uses a PCB-mounted stabilizer. The smaller hole is used for the threaded portion and the larger is for the clip in a screw-in stabilizer whereas larger holes on the same side wires are for snap-in stabilizers.
On requirement, screw the PCB into the case, mount the plate to the PCB and apply foam if needed.
If your keyboard already has PCB foam, fit it on top of the PCB lining up cutouts for switches over your installed stabilizers.
In case you are using plate-mount stabilizers, install them right away.
Step #6: Install the mechanical switches
To install mechanical switches you can use hot swaps or soldering. Press down firmly without forcing the pins. Make sure the switches hold in place.
Step #7: Apply foam if needed to prepare the case and gasket.
You can use foam strips in set locations in case you are fixing a keyboard using a gasket or mounting system.
Step #8: Mount the PCB assembly
Referring back to the originally assembled kit, re-insert the assembly into the case depending on the mounting style of your case.
Step #9: Re-assembly the case
You can now put the case back together with switches installed and internals safely mounted on your keyboard.
Step #10: Install the keycaps
It is time to install your keycaps on the keyboard. Press the keycaps down on the switch to install. Do it likewise for each one. Give an extra push to the larger keys to connect them to the stabilizer systems.
After testing for bent pins and working switches, program your new keyboard and enjoy your customized mechanical keyboard.
Conclusion
Let's conclude the post
With this guide, you learned how to choose parts, assemble them together and make a fully functioning custom mechanical keyboard that will last for years!
Now that you have all the knowledge needed to build your own custom mechanical keyboard, why not take up the challenge? The satisfaction of creating something with your own hands is unbeatable!
I hope you found this post helpful in your next build.
Thanks for your feedback!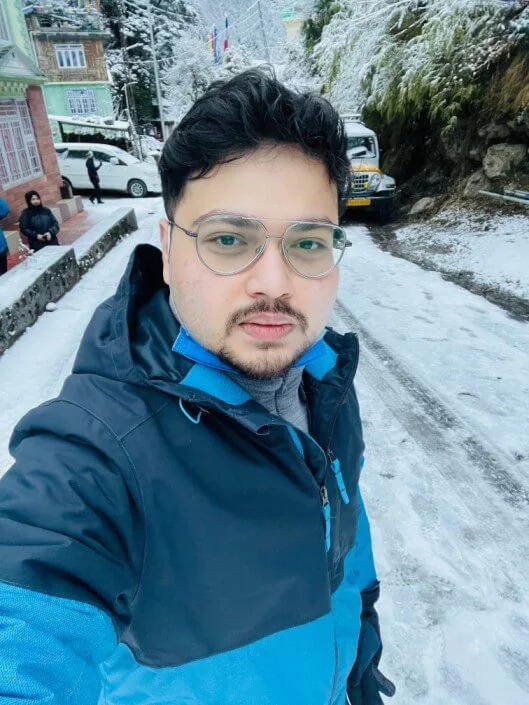 I'm Anirban Saha, Founder & Editor of TechBullish. With a B.Tech in Electronics and Communication Engineering, and 5+ years of experience as a software developer, I have expertise in electronics, software development, gadgets, and computer peripherals. I love sharing my knowledge through informational articles, how-to guides, and troubleshooting tips for Peripherals, Smart TVs, Streaming Solutions, and more here.