Predis Ai is a software to do the complete workflow from creating social media creative images and text to scheduling them. Also, you can track your competitor to get an analysis of their content strategy.
It is different from any other tool doing these things.
If you are looking to know more about Predis Ai, then in this post I have written a complete Predis.ai review with an in-depth pros and cons analysis and finally would help you to know if this is worth the subscription price.
Let's get started!
What is Predis.Ai?
Predis.ai is a social media content creation tool that automates the process of creating engaging and compelling content.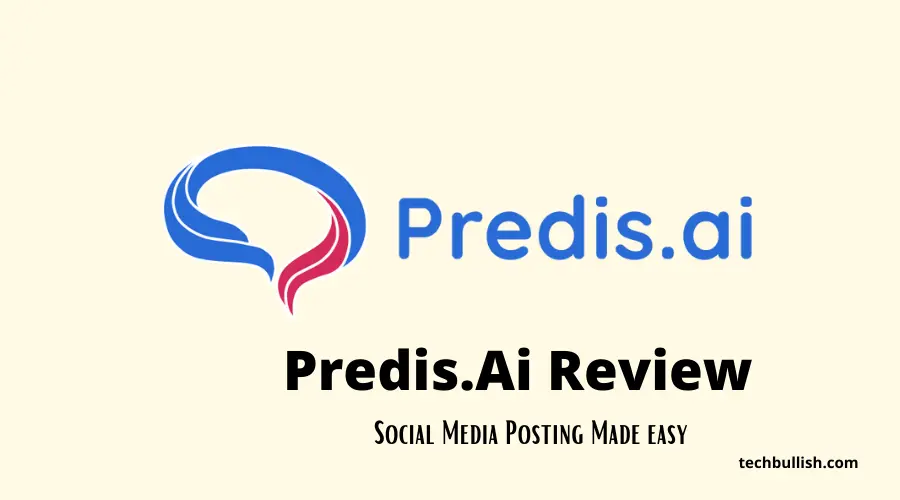 With its suite of creative tools, Predis AI makes it easy to create captivating content that engages your audience. Whether you're looking to generate hashtags or insert custom images into your posts, Predis AI has you covered.
It also helps you to schedule your social media posts within it. It has a great Calendar View Scheduler that looks and works pretty well.
Predis.Ai Review
Predis Ai
Creative Generation Quality
Predis ai provides a recommendation system that recommends the creatives to be published for your social media by just entering only 1 or 2 lines about the topic or idea.
It does its magic and implements all its creativity and forms ideas from your 1 to 2 lines.
I like the part where we can customize the type of creative we need as per the intent.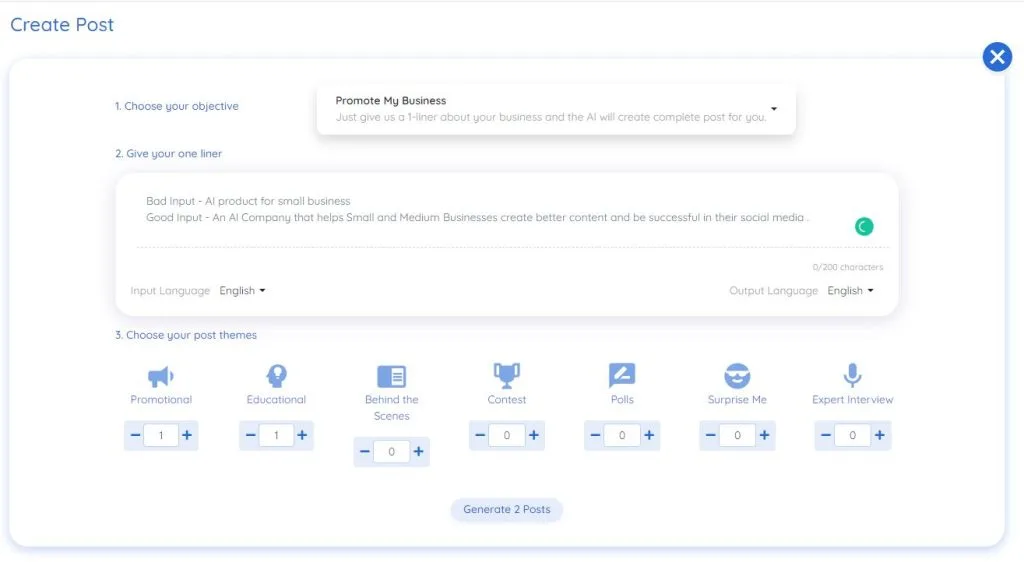 What are the Predis.Ai Features that I like?
1. Amazing Creatives from your Topic Suggestions and Brand Colors
I like the way it can generate social media images while still keeping intact your brand colors.
It takes input for your primary color, accent color, and font color for the colors which would be prioritized while creating the images.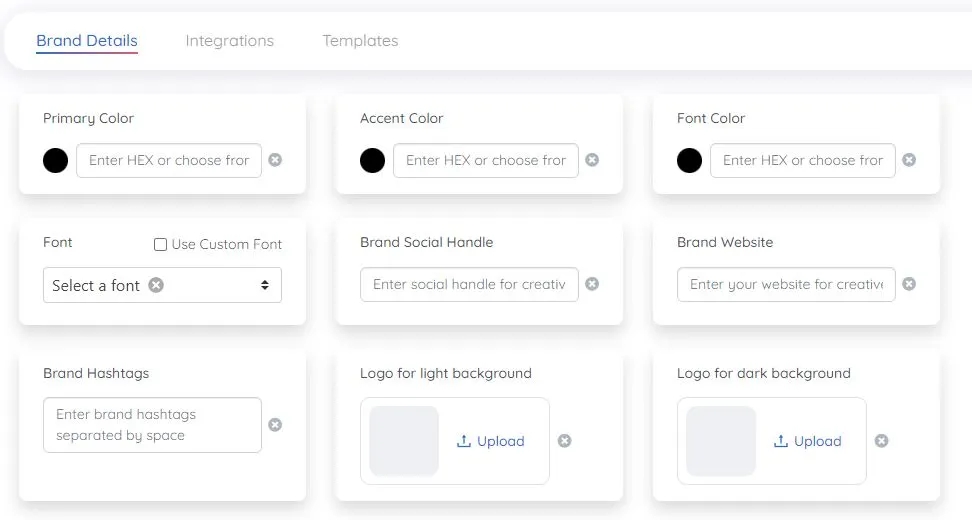 Next, it takes your logo as input and places it in the creative choosing which one would suit based on a dark and light background.
Isn't it awesome?
I feel it takes all your heavy lifting and simplifies the work for you.
2. Post-Engagement Prediction
Predis.ai is a revolutionary advancement in social media management that makes it easy to predict whether a particular post will get engagement.
It goes far beyond the analytics functionality of other social media management tools. It relies on artificial intelligence and data science to analyze the tendency of your followers to engage with your posts.
This prediction is presented in an easy-to-understand score that shows how well your next post is likely to perform.
It is based on the posts you have published in the past and the engagement you have achieved in the past.
3. Caption Generator
Having the perfect caption for your social media link isn't as easy as it seems. If you have a busy schedule, your captions aren't likely to be fresh, which is a turnoff for your followers.
It is a very tricky and weary task to come up with captions for posts, especially when you have a very creative post.
It requires a lot of writing and editing, besides the fact that it can be very time-consuming.
But, what if there was a way to come up with perfect captions for your posts in a matter of seconds?
Well, if you are thinking of hiring a professional writer to write complete captions for your posts, then stop right there!
Predis.ai can help you generate a caption relevant to your idea to make it useful for you to publish. Predis ai writes caption based on the intent you chose to write on and it takes your input as the topic to write a caption on.
4. Hashtag Generator with Search Volume
Predis Ai's hashtag generator works awesome if you are an Instagram user. You might be struggling to find the right caption and also the search volume with it.
Predis ai does it easily generating captions for you in seconds. Now, you can choose 2 to 3 hashtags that are most relevant to your social media post and hit publish.
5. Multiple Workspaces
Predis ai provides you with multiple workspaces. It is useful if you are working on different projects for which considering one workspace each. Also, there are options to add team members to your workspace so as to do it as a team.
It makes collaboration easy and manageable.
6. Competitor Competitive Analysis
There's no doubt that your competitors have already created some very engaging content on their websites. You could look at their blog and social media accounts to get an insight into what their most successful content is.
But what if you could get a full overview of their content, without having to go through it all?
Now you can easily find your competitor's content strategy using Predis.AI and build your own out of that.
Why Should You Choose Predis.Ai?
Predis AI is a completely different SAAS tool. It is different than any other Social media schedulers, and image editors in the market.
Here are the reasons:
Saves Time.
Creates interesting creatives.
You get lots of ideas from your two-liner that you provide for informational and marketing purposes.
Predis Ai also has a scheduler within it to help you plan your creatives.
You get to choose the brand color which makes the creative look more professional.
Creatives are improving regularly as AI is getting to know more about your preferences.
Pros and Cons of Predis Ai
Pros
Here are the pros of Predis ai:
Predis Ai generates interesting Creatives within a few minutes
Provides unique ideas for your Creatives
Gives the option to set brand colors so that the creatives look more professional
Predis Ai has a great free plan to help you know it better
The hashtag generator tool is awesome and it is free
The scheduler is easy to use and works well
The Image Editor is fast and snappy. It works well-adjusting text overlays on images. Also, has background removal support.
Competitor analysis is an awesome feature and helps in your content strategy
Cons
Here are the cons of Predis ai:
Sometimes the creatives come out from the topic.
Is there a Way out of the above Con?
Yes!
To prevent it you need to specify if your two-liners as any ambiguous terms like a mouse which can mean either a mouse which is an animal, or a computer mouse.
So, mention a computer mouse if you want to make an image and social media post caption regarding a computer mouse.
Predis Ai is getting better day by day and I am seeing a very good improvement every week. So, it is a very promising and very useful tool that can save a ton of your time on social media.
Overall Experience
Using Predis AI is very easy. The UX is very well designed and it felt easy to navigate and use it. Moreover, there are video tutorials and awesome support to help you with your doubts.
Initially, my queries were a bit vague which turned the creatives not much accurate. However, I found adding more specific detail to the AI generates social media images easily without any hassle.
I am impressed to see this software doing very differently than any other social media schedulers out there.
Predis Ai Pricing Plans
Here are the Predis Ai Pricing Plans:
Free Plan (Free Creative Generation with limited functionalities)
Starter Plan (Most Recommended for Single users)
Growth Plan (Good for small businesses)
Agency Plan (Best for Agencies who provide social media services)
Monthly Plans of Predis Ai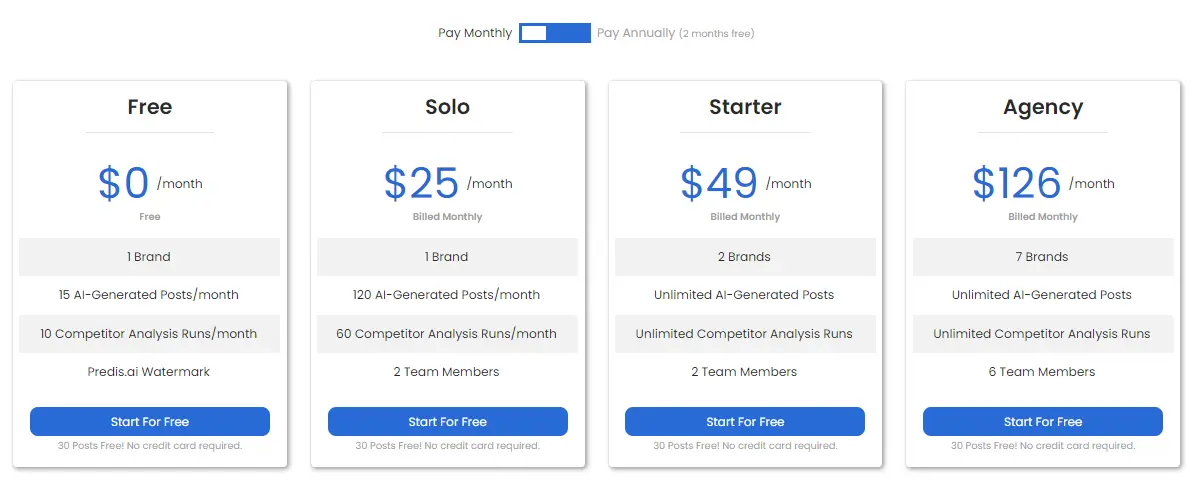 Predis Ai Yearly Plans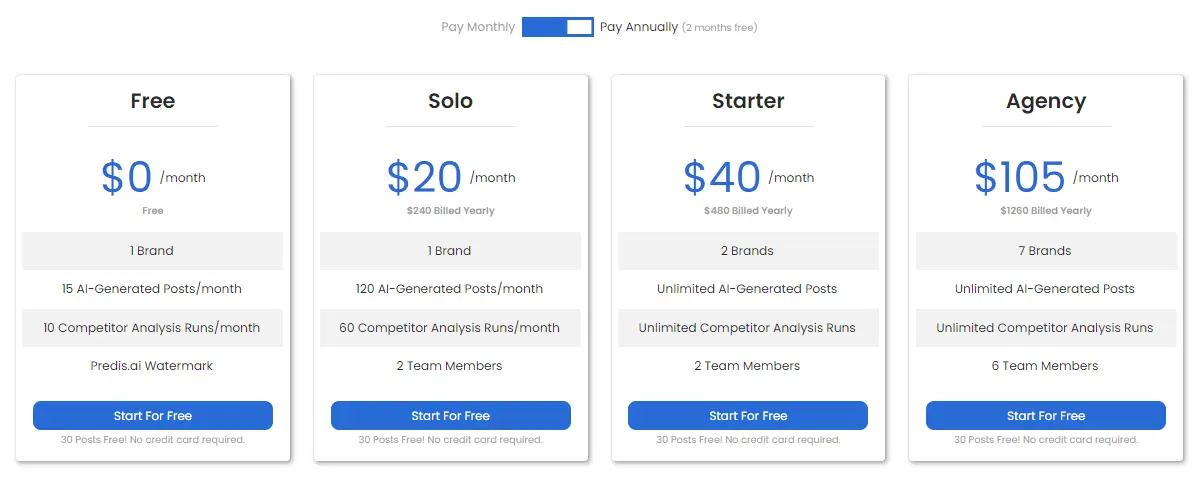 You can check the full Predis Ai pricing plan here.
Is Predis.Ai worth the money?
Predis.Ai is definitely worth the money you pay for considering the amount of time it saves daily which you would have spent creating the posts for your social media.
Predis ai creative images follow awesome templates and keep your social media posts of higher quality.
Also, it keeps note of the brand color in it. The Predis Ai pricing point is decent and even it has an unlimited plan to choose from if you need to create your social media post in bulk.
Unlimited Plan of Generating Creatives Starts from its Solo Plan which is awesome to have and creates a lot of social media posts.
Predis.ai FAQs
Q. Is there a separate plan for Non-Profits in Predis AI?
There are special discounts for Non-Profits which can be enquired about by sending a mail to [email protected].
Q. What will happen after the trial plan ends?
After the trial plan ends, you can either switch to the subscription model which they offer or stay at their free plan which has limited features.
Q. Can you switch Predis.ai Plans?
Yes, you can switch Predis ai plans anytime when you feel that you need to upgrade to the next plan.
Conclusion
Let's conclude the post on Predis Ai review!
As we know social media is important to connect your business to your audiences.
With Predis AI, you can create content complete with creatives, captions, and hashtags, which will help you reach your target audience. Predis AI has a lot of features that can help you create successful content and reach your target audience.
I hope you enjoyed reading this post. Also, do check other interesting posts like this at techbullish.
Thanks for your feedback!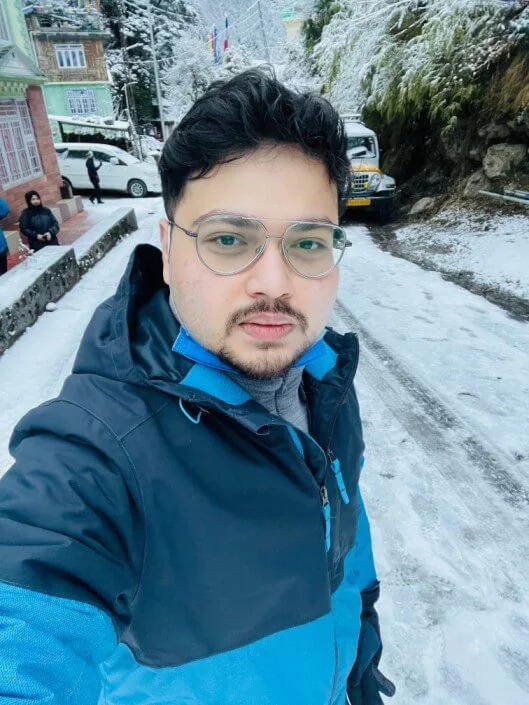 I'm Anirban Saha, Founder & Editor of TechBullish. With a B.Tech in Electronics and Communication Engineering, and 5+ years of experience as a software developer, I have expertise in electronics, software development, gadgets, and computer peripherals. I love sharing my knowledge through informational articles, how-to guides, and troubleshooting tips for Peripherals, Smart TVs, Streaming Solutions, and more here.