Are you looking for an awesome mechanical keyboard? Here I would cover the TVS Gold Keyboard review which is a wired USB keyboard and would discuss specifications, pros, cons, and its price in India.
Keyboards are a must for any computer, enriching the typing speed and giving the best experience while you type is a crucial thing for those who need a more extended typing experience.
There was a time when people used to like typewriters to type which has been replaced by keyboards.
The TVS Gold Keyboard is an excellent keyboard for everyday use. It has a standard design and is very comfortable to use.
The keys are responsive and have a good amount of travel while actuating them.
Why Should you Trust Me? Hi, I am Anirban Saha, an Engineer having a Specialization in Electronics and Communication Engineering. I have experience in Smart TVs, Electric circuits, and Computer peripherals.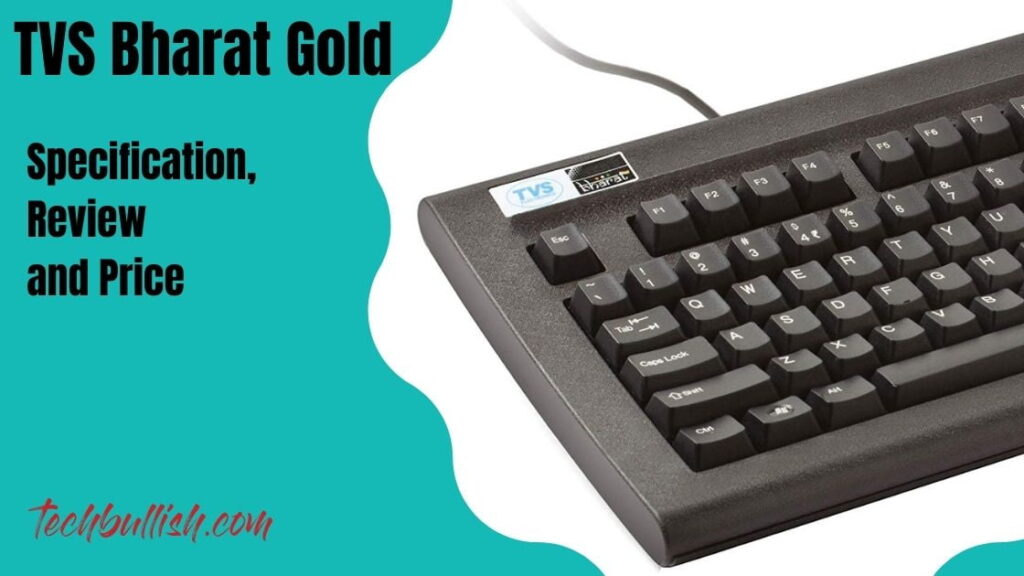 Let's get started!
TVS Gold Keyboard Review
TVS company's product TVS Gold keyboard is made of Cherry switches, etched laser characters, and keycaps with everlasting presence also it has a Rupee symbol in it.
It has a curved and study design. The main focus is its longevity. So it's terrific for high workloads. It has a very high-rated amazon product and also has some good reviews with it.
The keyboard has a good build quality and feels sturdy. The keycaps are made of ABS plastic and have a matte finish. The legends are printed in white and are very legible.
Also Read: Best keyboard under 500
It is clickety / crackly – may not be great for quiet offices, but just right for home use, the tactile response is just excellent.
This keyboard provided an excellent typing experience given the price point and is best suited for programmers, bloggers, gamers, and people working in-home or at the office.
Overall, the TVS-e-Gold is a good mechanical keyboard that is well-built and feels sturdy.
TVS Gold Bharat Keyboard (Black)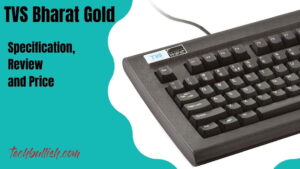 Overall we would suggest giving this keyboard a try as it provides excellent and comfortable typing experience with good tactile feedback without burning a hole in your pocket. It is good for typing all day. We highly recommend TVS Gold Bharat keyboard for your home and office use. It has different models like TVS Bharat Gold, TVS Gold Pro which you can also check. Above all, TVS Electronics is a Chennai based company which makes this fantastic made in India mechanical keyboard.
Product SKU: TVS Bharat Gold Wired USB Keyboard
Product Brand: TVS Electronics
Product In-Stock: InStock
TVS Gold Keyboard Specification
Let's talk about its technical specifications:
It is Fitted with long-life mechanical switches
It has laser Etched Characters On Keycaps with an everlasting presence
The keyboards are all enabled with the Rupee symbols
It is a bilingual keyboard
It is highly reliable
It is a full-sized keyboard
TVS Gold Keyboard Technical Details
As an end-user going through technical details is also important.
| | |
| --- | --- |
| Brand | Tvs |
| Manufacturer | TVS ELECTRONICS LIMITED |
| Colour | Black |
| Package Dimensions | 53 x 26 x 2.4 cm; 660 Grams |
| Item model number | TVS-GOLD |
| Are Batteries Included | No |
| Included Components | Keyboard |
| Manufacturer | TVS ELECTRONICS LIMITED |
| Item Weight | 660 g |
TVS Keyboard Pros
Let's talk about the pros of this product:
It provides an enhanced typing experience that is suitable for heavier workloads for typists, programmers, traders, and all those who need durability.
It's reliable and highly durable.
Its typing experience is incredible, as this keyboard feels smooth while typing on it.
TVS Keyboard Cons
It still has the following cons:
1. It's huge and bulky, and it takes up a lot of real estate on the table.
2. The blue switches were pretty awesome in typing but very loud for office use.

TVS Gold Keyboard Price in India
Why Choose a Mechanical Keyboard?
Mechanical keyboards are popular among computer enthusiasts for their tactile feedback, durability, and relatively high performance.
Many gamers prefer mechanical keyboards for the same reasons.
The actuation force required to press a key on a mechanical keyboard is significantly higher than on a traditional membrane keyboard, which can be an advantage for some people who find it easier to press keys with more force.
Mechanical keyboards also tend to have longer lifespans than traditional keyboards; they often last fifty million or more keypresses, while traditional keyboards usually only last five million or so.
Factors to look at before buying a Mechanical Keyboard
Durability: Mechanical keyboards are pretty good. Each key is a separate switch and you can change every switch separately.
This is an important thing to consider as we don't have to replace the entire keyboard with a single key now. Going through the reviews is pretty important for checking its durability from its users.
Design: Also another thing that is important in a mechanical keyboard is its design. So, we need to choose the right keyboard for our excellent typing experience.
Read More:
Conclusion
Let's conclude the post on the TVS Gold Keyboard review!
It's probably one of the most popular keyboards under mechanical keyboards in India. Hope you have got a good idea about this.
Hope you like it!
You may also like to read about more mechanical keyboards under 3000.
I hope you enjoyed reading this post.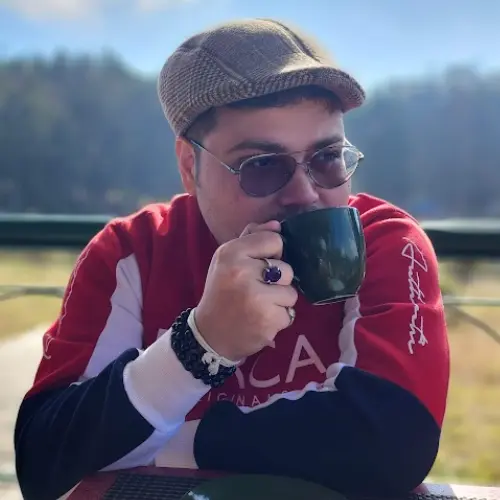 Anirban Saha is an Engineer with a specialization in Electronics and Communication. He is the Founder and Editor of techbullish.com. He has expertise in electronics, software development, gadgets, and computer peripherals. Anirban loves to share his knowledge to help people to help choose the right gadgets, troubleshoot gadgets, and more. Read more about our Editorial Guidelines.