Tactile switches give great feedback with reduced noise, unlike clicky switches. Zealios V2 is a tactile type of mechanical switch by Gateron made for Zeal PC. They are designed with affordability and performance in mind.
If you want to know about the Zealios V2 switches and their review, this is the right post.
Why Should you Trust Me? Hi, I am Anirban Saha, an Engineer with a Specialization in Electronics and Communication Engineering. I have experience in Smart TVs, Electronics circuits, and Computer peripherals.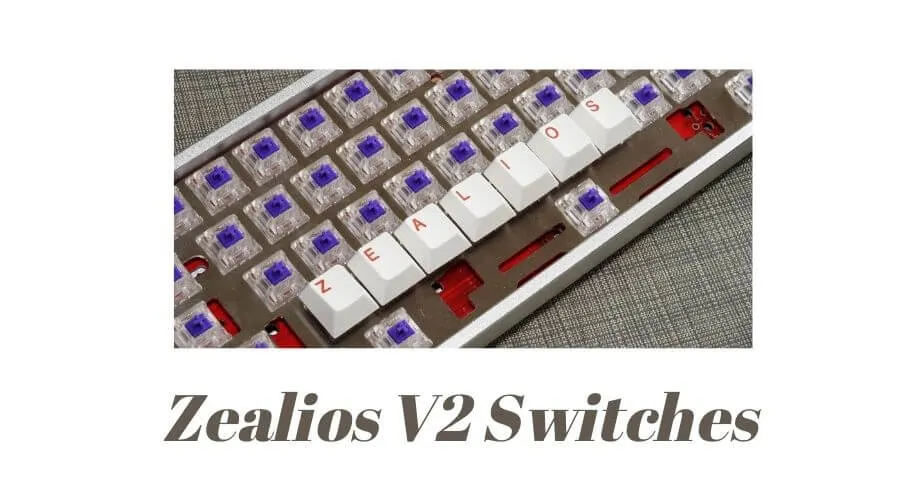 Let's get started!
What are Zealios v2 switches?
Zealios V2 is a tactile switch from Zeal PC and is made by Gateron. It has a more significant bump than the previous Zealios.
These switches support PCB mounts. Zealios V2 has four variants classified with bottom-out force as 62g, 65g, 67g, and 78g. The Zealios v2 has a transparent housing to enhance the RGB lighting keyboard.
Zealios Variants
| | | | | |
| --- | --- | --- | --- | --- |
| Criteria | 62g Zealio v2 | 65g Zealio v2 | 67g Zealio v2 | 78g Zealio v2 |
| Switch Type | Tactile | Tactile | Tactile | Tactile |
| Mount Type | PCB Mount | PCB Mount | PCB Mount | PCB Mount |
| Housing Colour | Transparent | Transparent | Transparent | Transparent |
| Experience | Smooth, crisp, and light. Lightest among the Zealios. | Smooth with cushioning at the bottom of the switch | Very responsive | Heavier spring with a buttery smooth and tactile bump. |
| Bottom Out Force | 62g | 65g | 67g | 78g |
Source: Zeal PC
Zealios V2 Review
Zealios V2
The Zealios V2 is an excellent switch for people who love tactile switches on mechanical keyboards. They offer excellent feedback at a reduced noise.
Summary
The Zealios V2 switches are definitely one of the most high-quality tactile mechanical switches. I liked these even after the Cherry Mx Browns. I feel these to be great. I feel it satisfying for a long period of typing.
The tactile switches are less noisy than the clicky switches(e.g., blue switches). However, they have a tactile bump when you press the key.
You will feel a noticeable feedback response from the switch.
It is often not an excellent choice to opt for clicky switches like in offices, where tactile switches can be used.
The Zealios v2 is an excellent upgrade from the Zealios switch and is snappier and more tactile. In addition to tactile bumps, the switches have a transparent housing design to help emit RGB lights.
There are four spring types to choose from, each with its own weight and bottom-out force. The springs are also compatible with PCB mounting.
Zealios V2 Spring
The Zealios V2 spring is a bit hard and comes with a minimum actuation of 62g. Each switch features tactile bumps, which provide excellent typing feedback.
There are four spring types to choose from(4 variants of Zealios V2), each with its own weight and bottom-out force. The springs are also compatible with PCB mounting.
Out of the four variants, the 62g spring is a relatively easy choice for people who do not like heavy switches. The 67g spring is a little more difficult to press, but it does provide better bottom-out force. The 78g spring is on the heavier side.
These springs may feel a bit heavy while clicking. If you can adjust yourself with the heavy springs, these are awesome.
Zealios V2 Stem
In this Zealios V2 stem review, we will talk about the ergonomics, sound, and feel of the new switch.
Moreover, the switch's weighted stem leg and high-set upper corner mold circles are consistent with photos of the V1 switch stems. Therefore, you will notice little difference between the two stems when typing.
The switches in the Zealios V2 are very similar to those found in the previous generation, but they differ slightly. Despite their differences, they are still competitive with other modern stems from Gateron and Cherry MX.
In regards to the stem wobble, it is much reduced in the V2 variants and feels much more stable and even more than the Holy Panda switches.
Zealios V2 Tactile Bump
If you're looking for a new mechanical keyboard, you might want to consider the Zealios V2 tactile bump switch. They are tactile, which will enhance your typing experience.
These switches will be perfect for gamers and content creators.
They are heavier than the MX Clear switch and have a larger tactile bump.
Zealios V2 Variants
Here are the 4 variants of Zealios V2:
1. 62g Zealios v2:
The 62g Zealio v2 switches are the lightest among the entire Zealio v2 range. The lighter the bottom-out force is, the clicks would be more effortless on the switches.
2. 65g Zealios v2:
The next Zealio v2 is with a 65 g bottom-out force. The switch feels snappy and tactile. Also, it comes with cushioning at the bottom of the switch, making it smooth.
3. 67g Zealios v2:
67 g Zealio v2 is also a great option to consider in mechanical switches. This switch has great responsive feedback. You would enjoy typing for a long.
4. 78g Zealio v2:
The 78g Zealio v2 has the heaviest spring bottom-out force. It has a large tactile bump when you compare this with the Holy Pandas.
Zealios v2 Sound Test
In this video, you will find the sound test of the lubed Zealios v2 67g version.
Are Zealios V2 switches good?
The Zealios V2 is for pure tactile switch fans. They have excellent feedback with no pretravel, which enhances the typing experience of the switch.
Who are the Zealio v2 switches for?
Zealios V2 switches are tactile switches and are great for:
Content Creators: The content creators would get a great experience from the Zealios switches as these are very tactile. So, every click is enjoyable when you type.
Gamers: Gamers like clicky switches but with less noise as that can interrupt the gaming experience. The Zealios v2 has excellent tactile feedback, and with each key press, the bump you will get is excellent.
Programmers: If you are a programmer, then you would also enjoy coding on these switches. With the tactile feedback, the Zealios v2 would elevate the speed and experience of typing.
Where to buy Zealio v2 switches?
You can find the Zealio v2 switches from these stores:
1. Zeal PC website.
2. It is also available on Amazon.
Last update on 2023-09-29 / Images from Amazon Product Advertising API
FAQs on Zealios V2 switches
Q. Are Zealios clicky?
Ans: Zealios switches are not clicky. They are tactile.
Q. Are the Zealios silent?
Ans: Zealios v2 are tactile switches which means they are silent compared to clicky switches but are louder than the linear switches. They sound moderate.
Q. What kind of switches are the Zealios V2?
Ans: Zealios v2 switches are tactile mechanical switches.
Conclusion: Are Zealios V2 Good?
Let's conclude!
Zealios v2 is a promising mechanical switch of tactile type from Zeal PC. The switches of Zeal PC are amazing in every aspect. I also like the Healio v2 which is of linear type.
Zealios v2 would be a great replacement for brown switches and also any other tactile switches. They are one of the best tactile switches from my experience.
I hope you enjoyed reading this post and found this helpful!
Thanks for your feedback!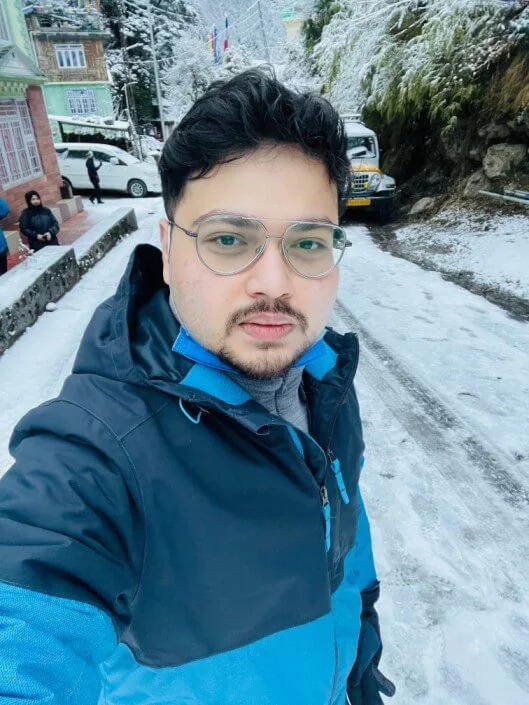 I'm Anirban Saha, Founder & Editor of TechBullish. With a B.Tech in Electronics and Communication Engineering, and 5+ years of experience as a software developer, I have expertise in electronics, software development, gadgets, and computer peripherals. I love sharing my knowledge through informational articles, how-to guides, and troubleshooting tips for Peripherals, Smart TVs, Streaming Solutions, and more here.